Chance to Claim Your Spot
in "Owner's Box" for a Shot
at
Early Retirement
The BIG Money Moguls Are Placing Their Bets on a Surging
New Sport That Could Soon Rival Professional Football,
Basketball, Baseball and Soccer
"Overall, we believe the sector remains a 'must own' for investors."
— IBD
Dear Friend,
James Altucher here.
You might know me as the New York Times best-selling author of my Choose Yourself series… or starting and running a hugely successful hedge fund… or my famous podcast show listened to by more than 20 million followers…
… and hanging out with billionaires like Sir Richard Branson, Ray Dalio, Tony Robbins and Mark Cuban… to name just a few.
I'm about to share an investment opportunity that could potentially amass you a quick retirement fortune within possibly one year.
I'm talking a fast, easy fortune.
Take a closer look at this picture: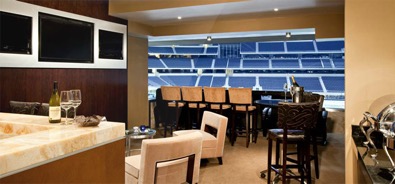 This is a typical "owner's box" of a large stadium.
Put yourself in this picture…
Exquisite, warm, luxurious and jam-packed with the most expensive hors d'oeuvres and cocktails money can buy.
A perfect view of the "big game"… the best seat in the house, in fact…
Today I'm going to offer you an opportunity to discover how to use the world's fastest-growing professional sport to potentially amass a quick fortune…
As if you were in the owner's box yourself!
Starting with a simple little $10 bill.
Sound impossible? It's not!
To make it work…
You do NOT need to know anything about sports
You do NOT need to know anything about investing
You do NOT need a lot of money (only $10 to start)
You do NOT need a lot of free time
Don't worry if you've never bought stock before.
It's as easy as checking your email… posting a photo on Facebook… or making a quick phone call.
Anyone can do it…
All you need to know is which stock to buy for the best chance to profit…
And the brand-new REVOLUTION happening in professional sports.
This has nothing to do with baseball, football, soccer, basketball, hockey, wrestling, racing or the Olympics…
This is something brand new…
Something I discovered as a massive emerging trend with the top owners in America…
The BIG Money Talk Inside Real Owner's Boxes…
But first, let me tell you about what goes on inside these "owner's boxes."
At first glance, it appears team owners are simply enjoying the big game with friends and family over exclusive cocktails…
And that's partly true.
But I've got news for you… a lot more goes on inside the walls of those luxurious fortresses high above.
You see, this is where billionaires meet up to plot their next BIG money play…
… and position themselves to be the first movers on the latest investment trends on the horizon.
Now, imagine how quickly you could change your financial future if you gained access to an "owner's box" discussion.
Sitting with these big money moguls, you'd discover the hottest emerging moneymaking trends before everyone else…
… a tech trend as big, or even bigger than online shopping and social media…
… where companies like Facebook, Amazon, Netflix and Google minted thousands of new millionaires and billionaires.
Inside the owner's box, these discussions are common.
Just consider Netflix.
When they were delivering DVD movies through the mail, they solved the problem of late fees at your local Blockbuster.
It was a cool new idea… but you still had to wait for your movies to arrive in the mail, which was untimely and inconvenient.
But as online streaming technology took off, Netflix was able to provide immediate download access to all their movies.
With the switch to streaming and original content like House of Cards in 2013, their stock value has rarely stopped heading higher…
They spawned a revolution that would have turned a little $10 bill into $12,567 over 10 years…
… or $30 into $377,010
… or $90 into $1,131,030
… or $300 into $3,770,100
You see, access to the top big money trend watchers in the owner's box could have informed you to get in on Netflix when it was $3 per share.
It might take a few years, like it took for Netflix.
It's certainly possible it could take only a few months. Nobody can know for sure, and anything is possible in the midst of a technical shift.
The point is, this is coming faster than most people realize.
To be clear, investment returns are never a 100% guarantee.
Some small companies can take off while others may not.
But one thing is certain… this HUGE sweeping trend I'm following is here to stay and could mint millionaires much faster than it took Netflix.
In fact, I expect this revolution to change the world.
If Netflix saw gains like that, then think of what this industry could do?
But before I tell you the specific details, let me tell you my story…
How to Join Me in a Virtual "Owner's Box" in 2019…
As I mentioned earlier, I'm James Altucher.
I mingle with a lot of billionaires.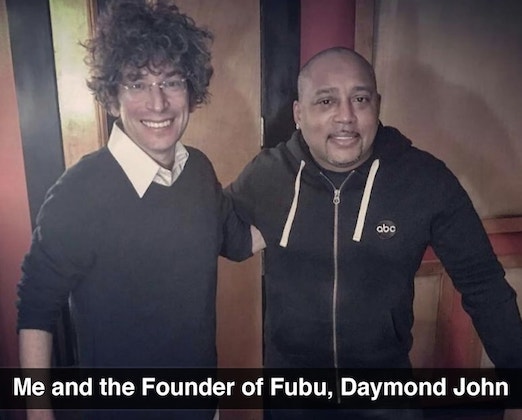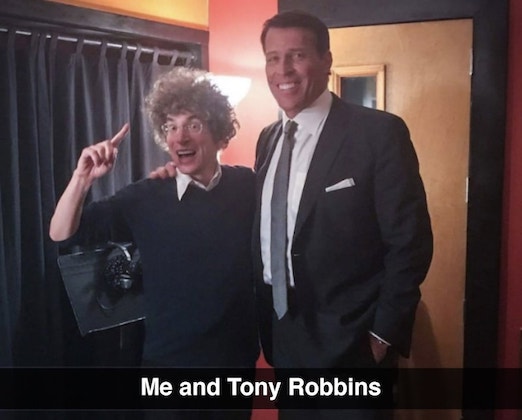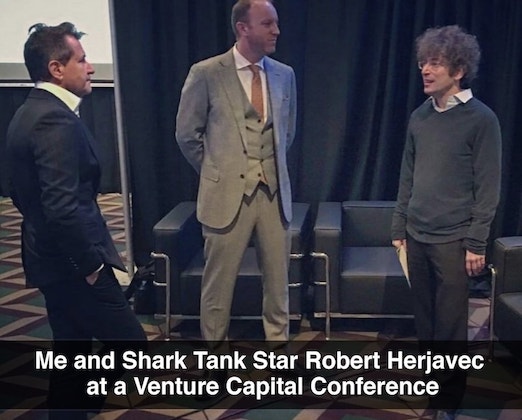 Guys like Sir Richard Branson, Ray Dalio, Tony Robbins, Peter Thiel and Mark Cuban… to name just a few.
The reason I'm friends with so many billionaires is because… to be honest… success attracts success.
And like my billionaire friends, I have a long history of closing big money deals.
You see, I started over 20 businesses, including Reset Inc. and Stockpickr, which at one point were up $10 million and $15 million.
After teaching myself how to invest, I started my own hedge fund on Wall Street.
These successes led me to tons of gigs on CNBC, The Huffington Post, Wired, TechCrunch, The New York Times, Fortune, TheStreet, Business Insider and Forbes.
After becoming an angel investor and venture capitalist, I made multiple 1,000% gains alongside billionaires like Peter Thiel and Mark Pincus… including early investments in Ticketfly, which landed 3,600% gains, and Buddy Media, which landed 6,000%.
In 2015, LinkedIn ranked me as their #4 "influencer," after Bill Gates, Richard Branson and Mohamed A. El-Erian, the financier and author.
I could go on… but I hope you see by now I rub elbows with a lot of BIG owners.
Please don't take this as bragging.
I only want to back up my street cred on potential winning trends when I see them.
Often, I'll hear about big opportunities from my contacts.
Then I check them out, research the company, and look at public filings to see how much they're really investing in these opportunities to decide if I think they're worth following.
Now I'm following this explosive emerging trend that could soon rival pro football, basketball, baseball and soccer…
Revealed at Last, Where the "Owners" Are Really Putting Their Money…
So what exactly is the world's fastest-growing professional sport that will soon give you access to the "owner's box" and early retirement?
You see, in discussions with my big money connections…
… along with my own homework…
The answer is eSports…
eSports, by the way, is short for electronic sports…
And right now, Xbox, Sony PlayStation, Nintendo, smartphones and computer games are combining with high-speed global networks, cloud-based computing, online streaming, advanced graphics, and virtual and augmented reality…
The result of this convergence is a whole new entertainment platform… the most EXCITING development in sports in the 21st century.
And just like traditional pro sports, the eSports industry involves sponsorships, media rights, advertising, publisher fees, tickets and merchandising sales.
I'm talking about millions… even BILLIONS of dollars in play…
Maybe you've heard how "videogames" are maddening time-wasters for your kids and grandkids…
Maybe you're already a "gamer"…
Whatever your level of understanding, I'm here to blow the lid off some amazing news:
eSports are ALREADY a global phenomenon, minting a whole new set of millionaires in a very short period of time… especially for early investors.
In fact, as Steve Borenstein, the former CEO of ESPN and NFL Network, put it in 2015:
"I believe eSports will rival the biggest traditional sports leagues in terms of future opportunities, and between advertising, ticket sales, licensing, sponsorships and merchandising, there are tremendous growth areas for this nascent industry."
Consider this…
In 2018 alone, the global gaming market was valued at $138 billion according to a Newzoo investment analysis.
In two short years it is projected to increase to $180 billion with the continuing global adoption of smartphone gaming.
Impressive numbers, to be sure.
And I'm going to show YOU how to position yourself for the chance at a quick, easy fortune on this explosive growth in a minute from now.
But first, while the electronic gaming industry has been steadily growing over the past few decades…
… the rise of competitive eSports is the spark setting fire to this new media-tech entertainment industry.
The important point here is eSports is a modern-day reality transforming the entire entertainment industry as we know it.
Far more than Netflix transformed the home movie experience…
… that brought retirement fortunes to thousands.
But the fact is, eSports are already BIGGER than some of the pro sports… like rugby or tennis…
In fact, in terms of interest and money, eSports are already reaching the same level as the NFL, NBA, MLB and MLS…
Spectators fill large stadiums or huddle around their TVs and shout for their favorite teams to win.
Consider this fact:
The owners watched hundreds of millions young Asians transforming video gaming into a whole new dimension…
Take a look at this picture below…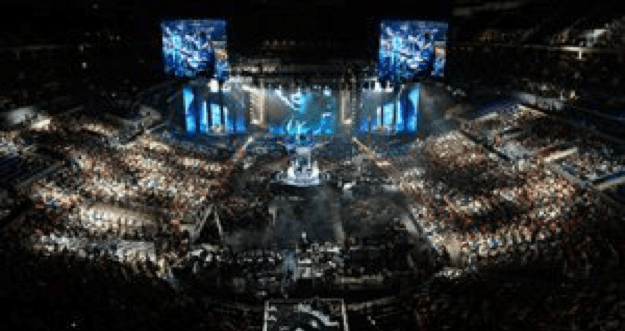 This is a photo from esportbet.com of the eSport Legends World Championship in Seoul, South Korea, in 2014
That's almost five years ago.
This arena was jam-packed with over 40,000 raging fans who watched these electronic gaming combatants duke it out…
Just think about that.
It's almost like watching the Golden State Warriors banging the boards with the Cleveland Cavaliers, right?
You see, electronic gaming and eSports is mega-business in South Korea.
The total population is only around 52 million…
But get this…
… over half the of their entire population plays electronic games.
That's 28.9 million gamers.
Its economy is ranked 14th in the world.
Its wireless infrastructure is the envy of most national governments.
Their ultra-fast broadband… combined with a dynamic internet culture… and youthful population… kick-started the professional electronic gaming we now call eSports.
According to VentureBeat, Korea's online gaming market grew by 15%, reaching $76.2 million, in 2016.…
And in 2018, Koreans spent nearly $6 billion on gaming… making it the fourth largest gaming market in the world.
In South Korea today:
The top eSport players are treated like celebrity athletes in America
The top players make millions in prize money
The best and brightest students aim for professional electronic gaming as their career path… over finance or medical sciences
I could go on here, but I think you get the picture…
… eSports has cornered the Korean entertainment market.
Bottom line… early investors made a killing on gaming and eSports in Korea.
Bigger Than the Super Bowl?
Then there's China… the most populated country on the planet.
Consider this…
More than 126 million Chinese citizens tuned in to watch home team favorite RNG beat South Korea's Kingzone Dragon in the 2018 Mid-Season Invitational final — one of the biggest eSport tournaments in China is the League of Legends game.
The team names and specific games are unimportant.
The key thing is: Winning this tournament is as import as winning a gold medal in the Olympics.
And get this…
The viewing audience for this game alone is equal to the entire population of Japan.
You don't need to work for a big fancy ad agency on Park Avenue to see this many viewers represent serious cash to corporate marketing execs of all stripes.
With a population over a billion… combined with their decade-long tech revolution… rising incomes… entrepreneurial millennials…
The Chinese have taken gaming and eSports by storm…
You know the saying… "a picture is worth a thousand words"…
Just look at these pictures…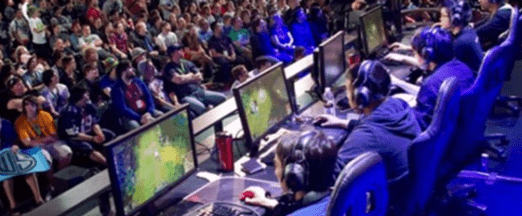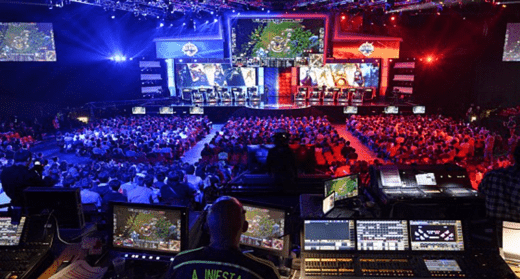 These are images of eSport games throughout China.
As you can see here… eSports are in the "Big Leagues" in China.
In my research, I read 620 million players in China spent $38 billion in 2018…
Think about that for a second… 620 million players!
Double the size of the entire U.S. population.
But here's the thing…
The $38 billion is a mere fraction of the global eSport market projections…
Newzoo projects $152 billion in revenues this year alone.
To put it in perspective… the entire NFL brings in $14 billion in annual revenues.
Now let's compare eSports revenues to traditional American sports…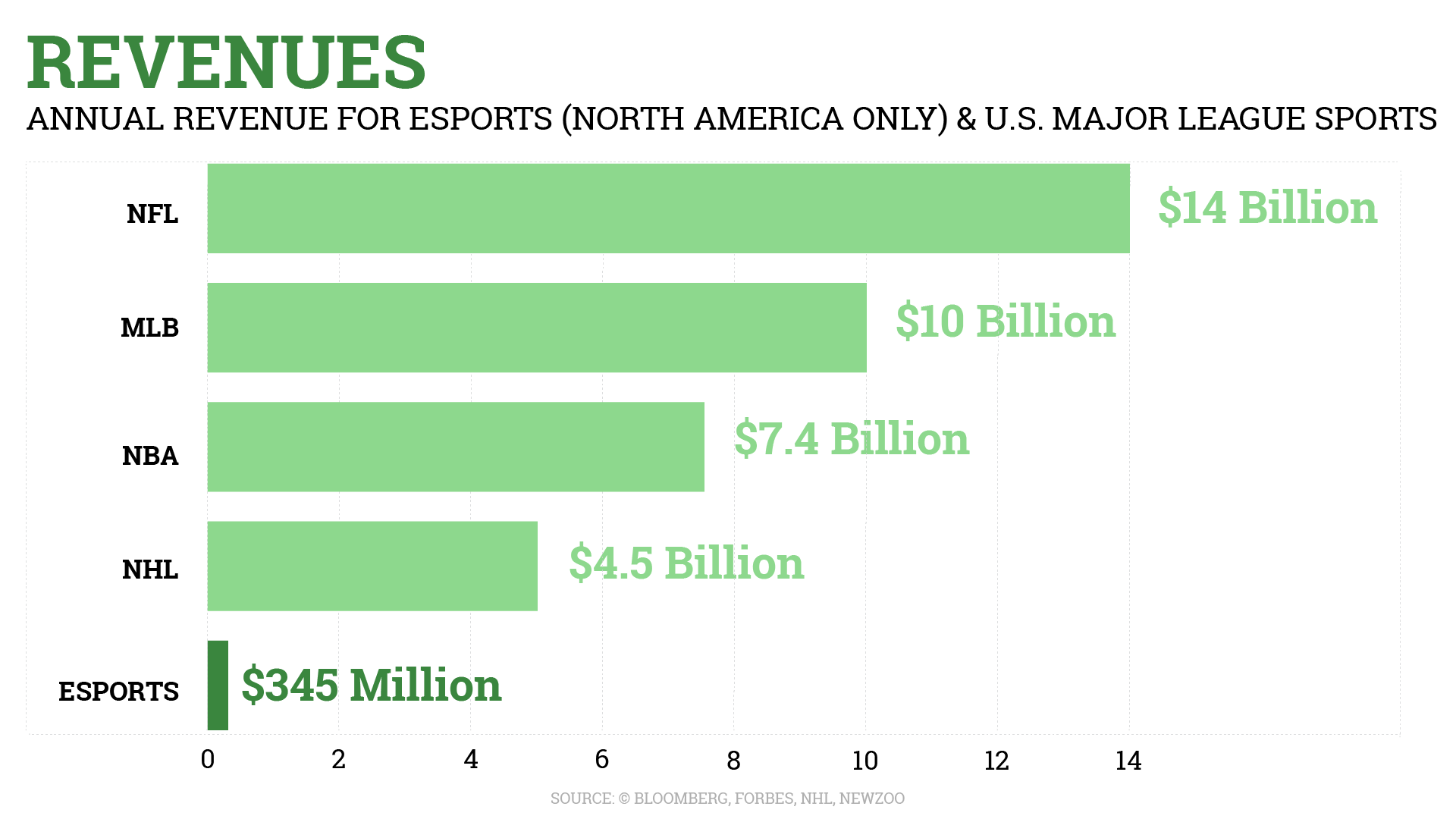 Looks tiny, right?
But keep in mind two important facts…
… eSports haven't hit mainstream America yet…
… eSports are a global phenomenon.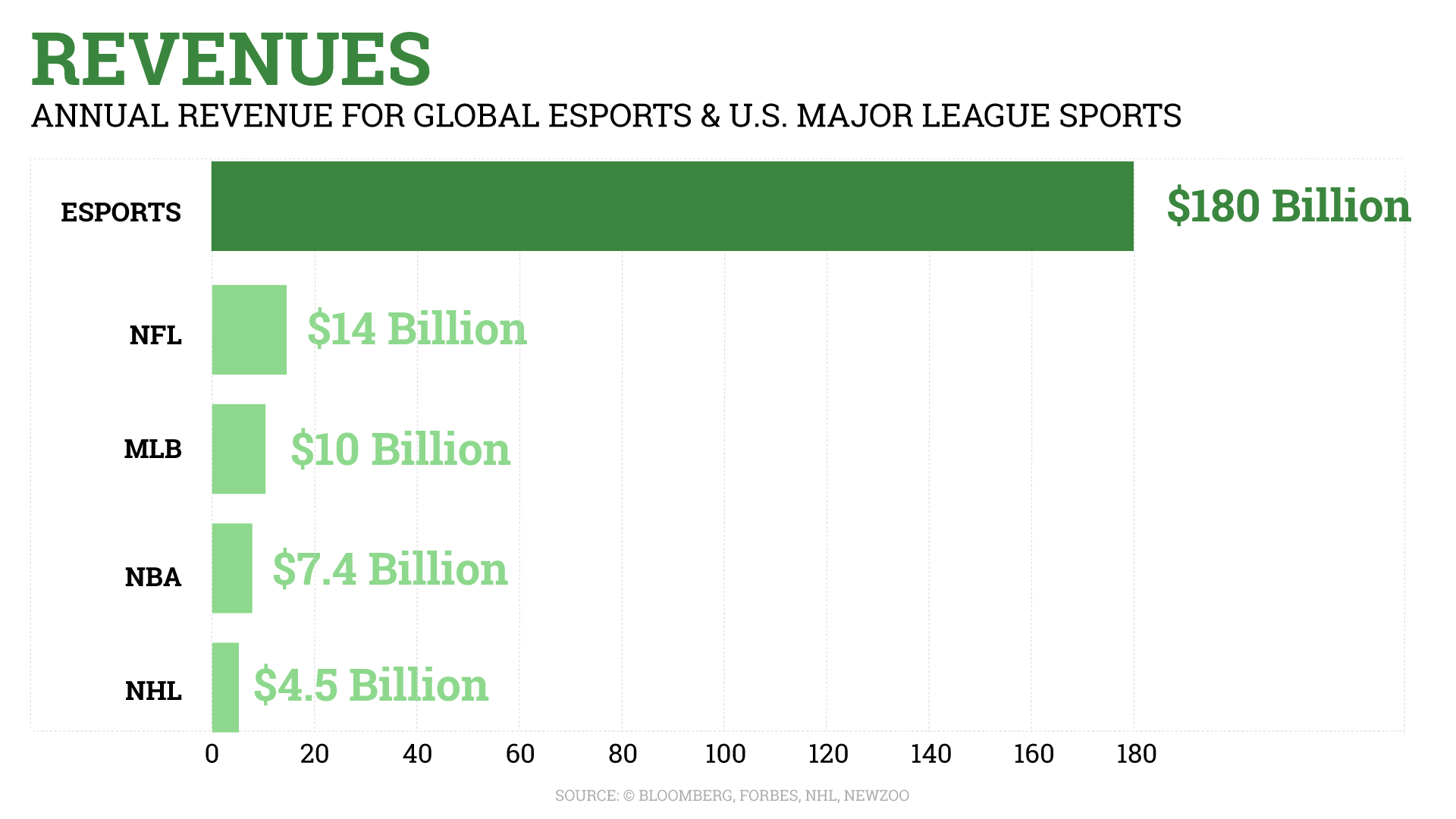 I hope you can already see there are huge moneymaking opportunities in this exploding trend.
I'm talking fast retirement fortunes…
That's why it is critical for you to stick with me here if you want the chance to cash in on this exploding eSport trend before it's too late.
The "owners," including some of America's top billionaires, are all in, and here's the real reason why…
Coming to America
Check out this…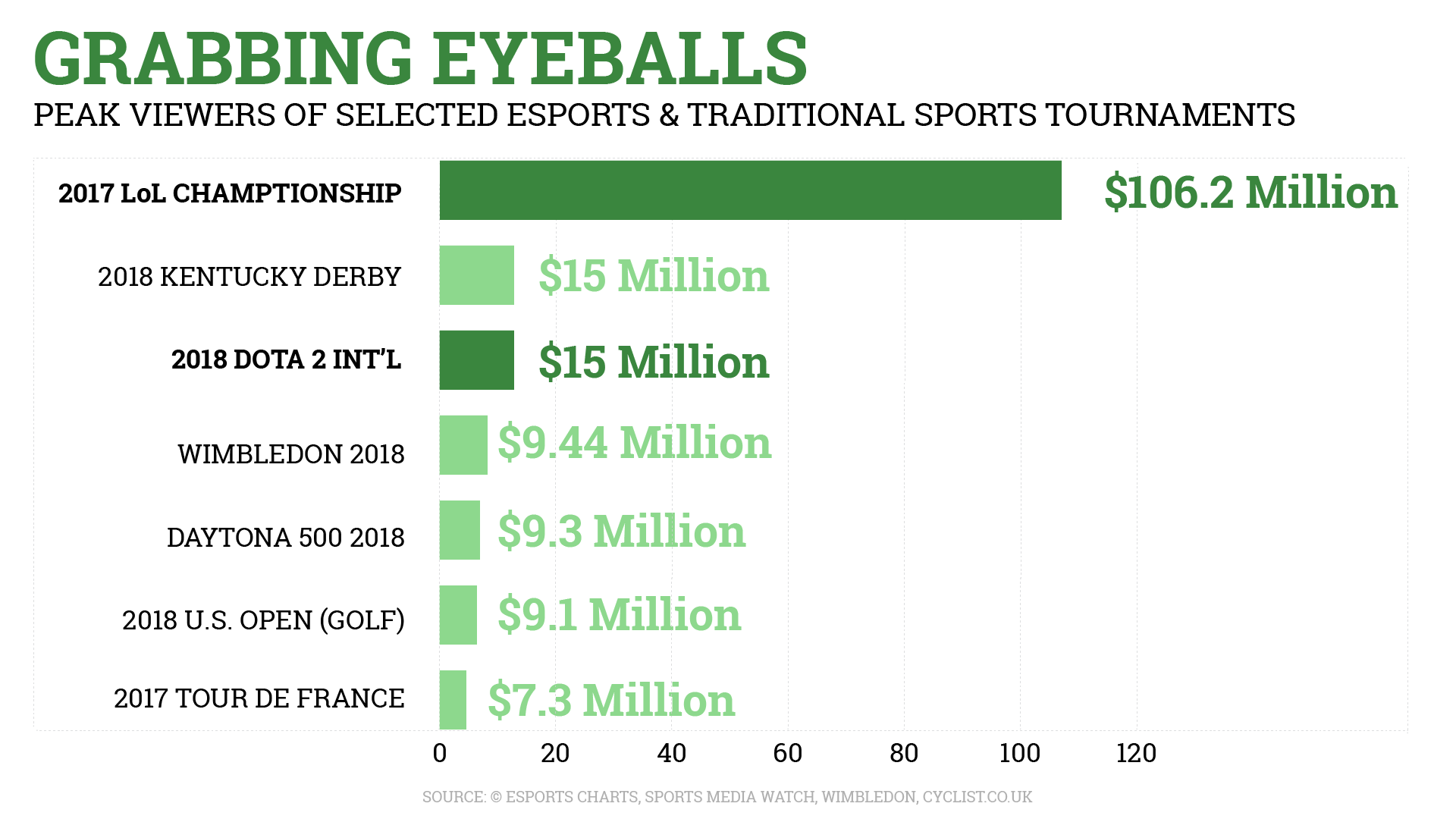 This chart shows the number of viewers of eSport tournaments versus traditional sport tournaments.
See how the League of Legends eSport Tournament in 2017 destroys all others in viewing numbers…
That's 106 million viewers… 8–15 times larger than traditional global sporting events like tennis, car racing, horse racing and golf.
By the way, 106 million viewers is nearly on par with the 2018 Super Bowl, which drew 111.3 million viewers according to Nielsen ratings.
It should be clear eSports is explosively gaining fans in the U.S.…
… but is it attracting money in the U.S.?
You bet it is!
Right now, mega-corporations are lining up to get their products in front of all these addicted eyeballs.
Even non-gaming brands like ESPN, Gillette, T-Mobile, BMW and Mercedes-Benz are already investing millions into eSports.
And get this…
Just last year Coca-Cola, the all-American global brand KING, launched eCOPA Coca-Cola… the EA Sports FIFA 18 soccer tournament to celebrate the spirit of competition within the world's most popular sports videogame.
Celebrities are also jumping on the eSport investment bandwagon…
Ashton Kutcher, Shaquille O'Neal, Steve Aoki, Alex Rodriguez and Mark Cuban are eSport investors.
And like I said before, Mark Cuban… owner of the Dallas Mavericks and Shark Tank investor… knows the growth potential in eSports.
He experienced it firsthand with his eSport League of Legends team in a celebrity match in California four years ago.
And all this attention from hardcore fans and early adopters has already created waves in the stock market…
5,782% Gains in Just Five Months with a Small-Cap eSport Stock
Now, you've probably never heard of a company called Esports Entertainment Group…
Back before July 1,2017, practically no one had.
They were an obscure eSport stock that started trading for just 5 cents per share…
Their gambling platform enables fans around the world (except the U.S.) to bet on eSport events.
On February 6, 2017… Esports Entertainment Group announced they had received a round of VC funding from a Denver-based VC firm, First Capitol Ventures, in the amount of $600,000…
Not bad for a Poland-based small-cap that originally started trading at a nickel per share…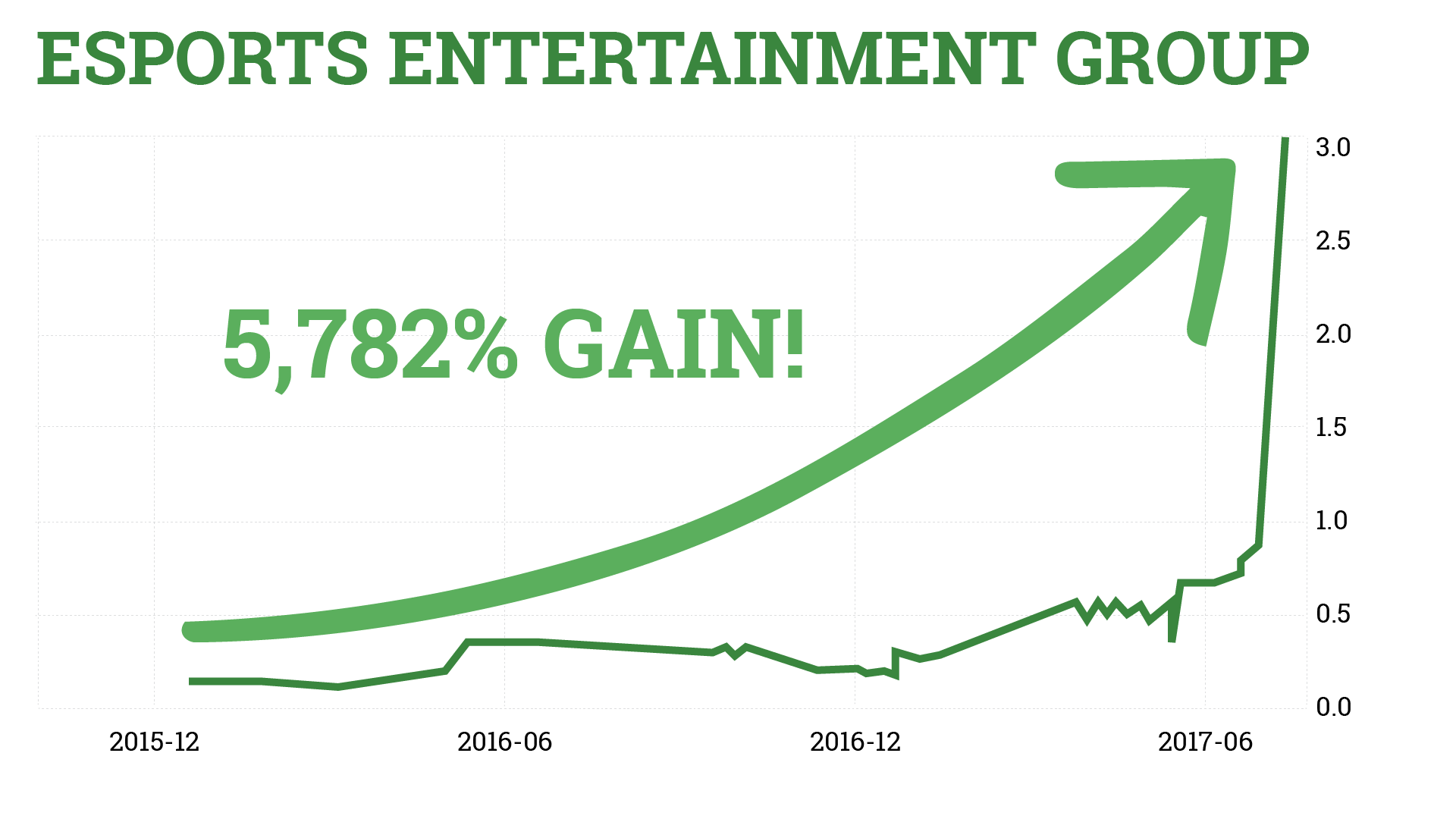 After this announcement, their stock valuation shot up to $3 per share…
An astronomical 5,782% gain.
Life-changing gains within five months.
*** If you had invested $100, you'd be up $5,782!
*** If you had invested $500, you'd be up $28,910.
*** If you had invested $1,000, you'd be up $57,820.
*** Invest $10,000, and now you've got $578,200!
A single move could have made you rich.
5,728% gains in five short months is easily enough to create retirement fortunes…
By comparison, it took Apple (one of the greatest stock success stories of the 21stcentury) over 15 YEARS to produce those kinds of returns…
But Esports Entertainment Group was able to do it in less than six months…
Another example: iEntertainment Network Inc.…
Again, this company was completely off most people's radar… they were trading for 0.06 cents per share on October 22, 2012.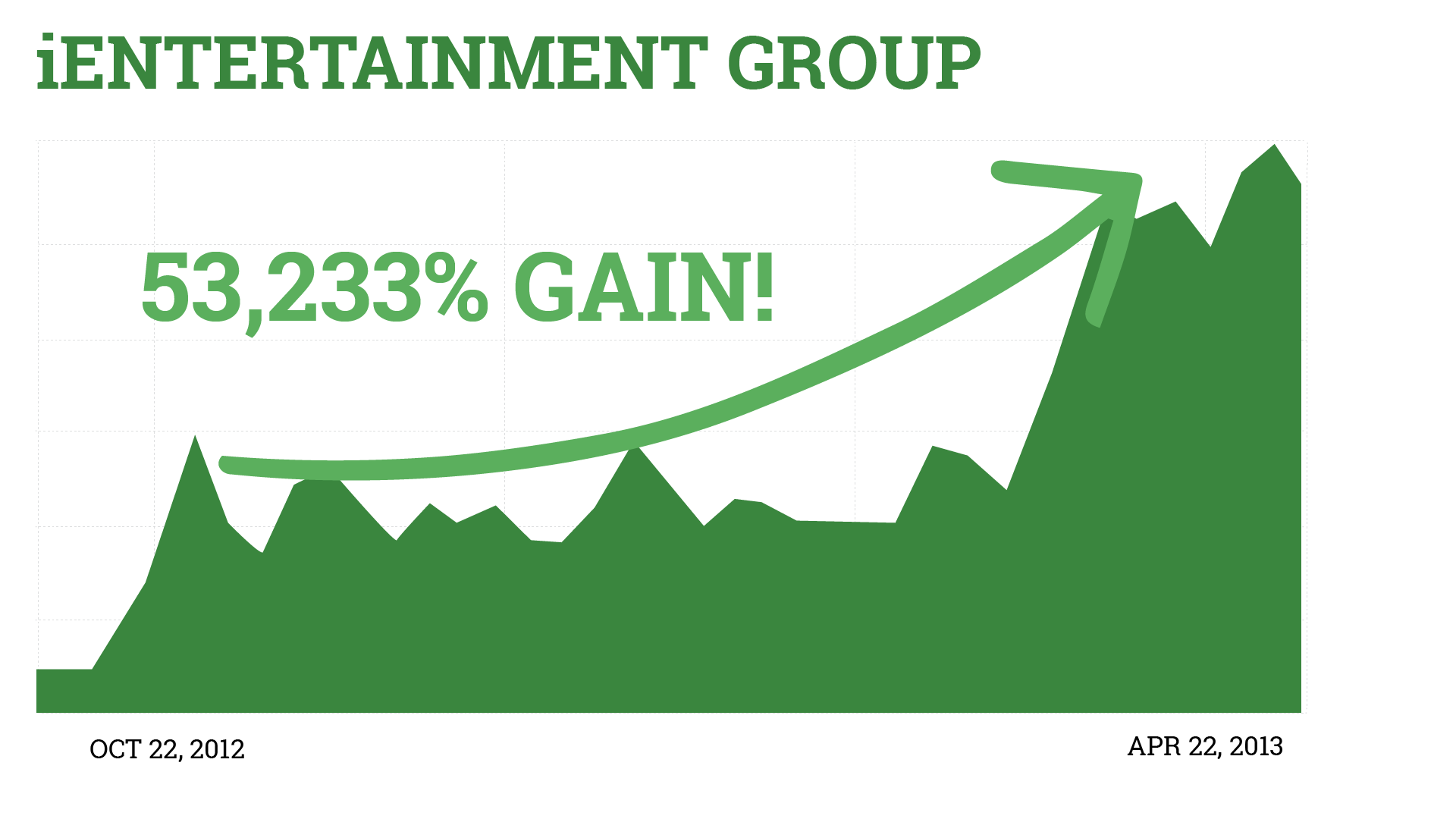 But immediately following the announcement of a merger with Great Outdoors LLC…
… a deal that came with CEO Danny Hammett, with over 20 years of game management experience at the leading gaming companies…
… the stock shot off like a rocket.
By April 22, 2013 — just over five months later — it hit a whopping gain of 53,233%.
Or take a company called Helo Corp.… their stock price exploded for a 22,525% gain from early January 2016 through January 2017… in just one year.
There are dozens more examples I can show you, including when:
HYWS jumped 8,400%
ZWBC jumped 6,893%
PEER jumped 4,010%
ENTI jumped 3,893%
Now, not every small-cap stock delivers exceptional returns like these. They are volatile opportunities and can swing up or down in a flash.
But that's also the beauty of small-cap stocks. You can get in with a little and out with a lot.
If it doesn't pan out, you don't have to lose much. It's all up to you and how much you want to invest.
And here's the amazing opportunity I'm going to show YOU…
If eSports goes completely mainstream in the next 12 months, then a handful of tiny publicly traded stocks could skyrocket in price.
You can ride this trend straight to a fabulous vacation in the Bahamas.
Or pay for college tuition for your grandchildren.
Or buy that dream car you didn't think you could afford.
Your Chance to Make Life-Changing Gains From One Tiny eSports Play…
Take a quick look at this picture…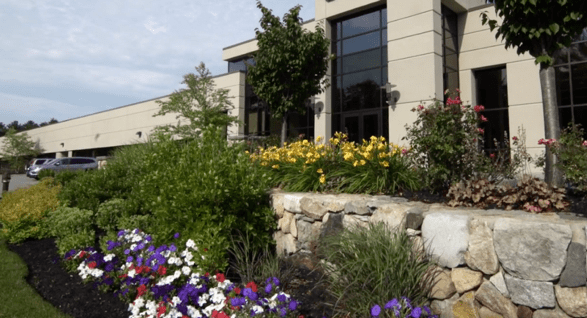 This obscure, little-known company in California is operating in the American eSport sector…
Right now, this company is investing in the backdoors of eSport venues in ways I believe will lock them into explosive growth in the coming months.
Today their stock price has been hovering around $8 a share… with a market cap of $794 million.
This is TINY in terms of the stock market! Practically a "penny stock"…
I can't guarantee it will remain this cheap for long…
Especially if the top 1% connect the dots I have.
And remember Netflix…
In 2007, Netflix's stock was trading at $3 per share.
Then came the rapid expansion of video streaming service… enabling Netflix to stream high-def movies on demand right onto your TV.
As demand grew, Netflix's stock skyrocketed to $380 per share.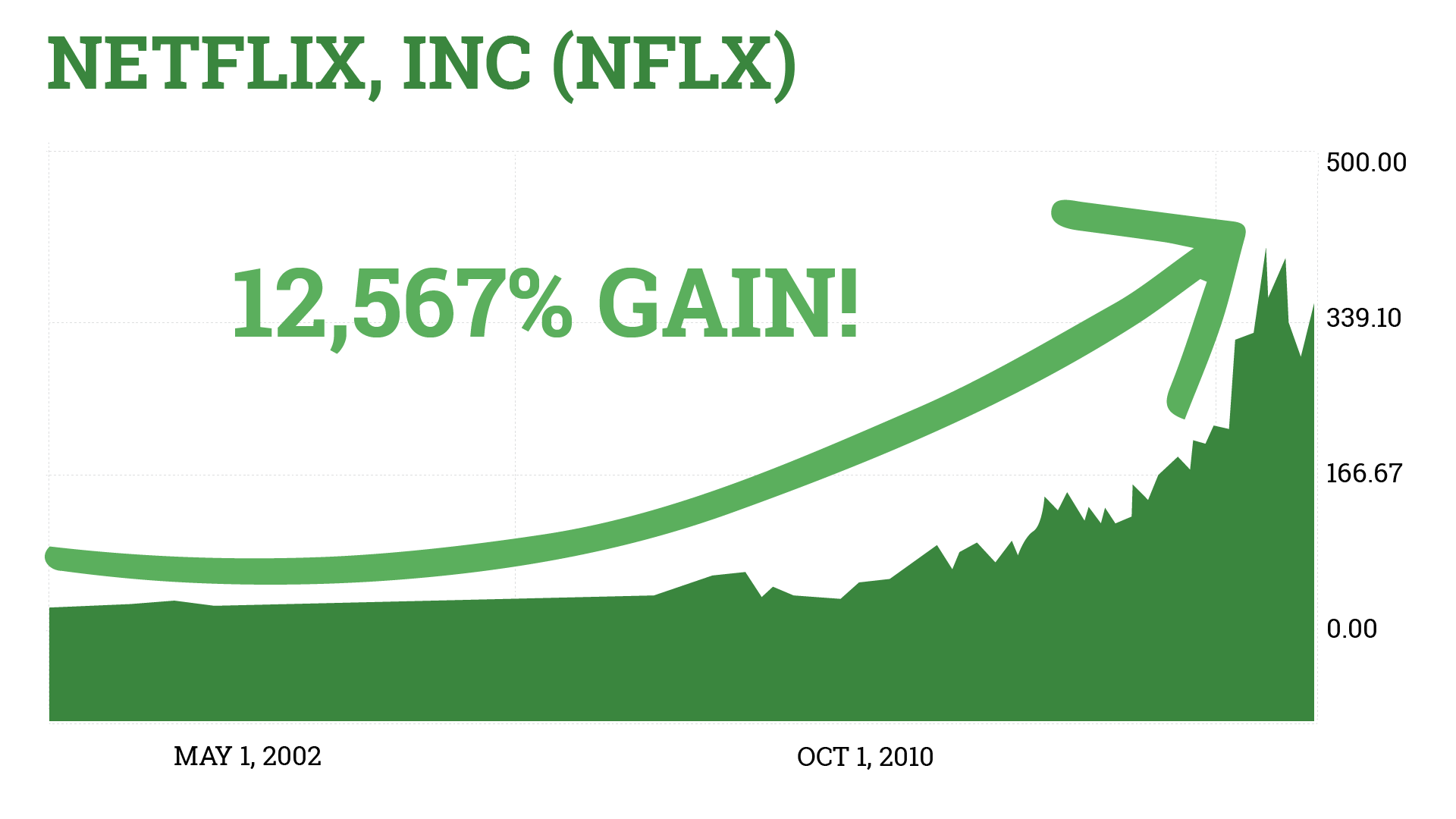 If you had seen this tech convergence on the horizon and bought 10 shares of Netflix for a measly $30, you would have banked $377,010.
If you'd bought 30 shares for 90 bucks, you'd be up $1,131,030…
… a whopping gain of 12,567%.
That's tech convergence in entertainment.
As eSports enters the "big leagues," likely this year… I believe this little $8-per-share company could see massive gains that could even surpass Netflix over the course of time.
How do you get in on this revolutionary opportunity? Let me show you right now…
Everything You Need to Know Is Inside Welcome to the Owner's Box: How to Bank 12,000% Gains from the eSports Revolution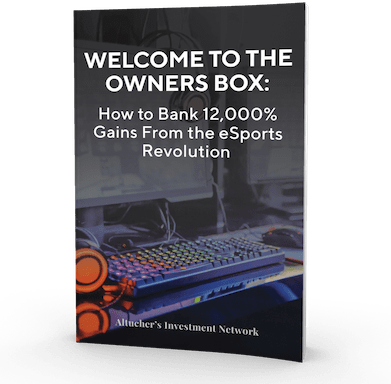 And the best part? This Welcome to the Owner's Box: How to Bank 12,000% Gains from the eSports Revolution guide is free…
I want you to have it.
Honestly, it's only fair.
You see, I wish I could just spill the beans right here by giving you the name of this company.
But this is a public webpage posted online!
I'll never be allowed inside the "Owner's Box" ever again.
But good for you… I can get away with revealing more details to a smaller group.
A few minutes from now you could be reading this Welcome to the Owner's Box: How to Bank 12,000% Gains from the eSports Revolution…
And you'll understand exactly how to get in on the profit opportunities…
You'll know exactly what tiny eSports stock I'm discussing…
You'll know exactly what to do…
You will know exactly where the big money moguls are placing their bets on a surging new sport that will soon rival professional football, basketball, baseball and soccer…
And you will have EVERYTHING you need to discover how to turn a single $100 bill into a retirement fortune and join me in the "owner's box"…
I'll show you how to claim your Welcome to the Owner's Box: How to Bank 12,000% Gains from the eSports Revolution in a moment… but first, I need to reveal something else…
My Secret Project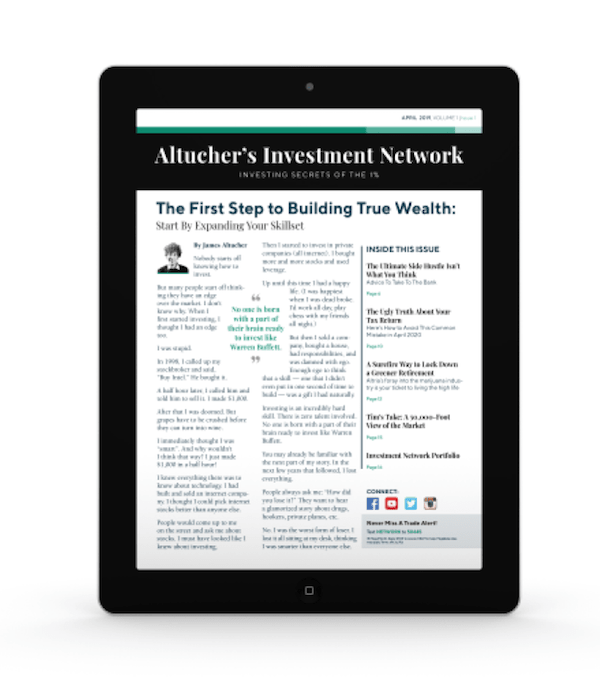 This small-cap company is the single fastest growing investment opportunity I see in the booming eSport market…
But it's not the only investment I follow.
In fact, on the first weekday of every month…
I publish a monthly income and opportunity research publication called Altucher's Investment Network.
I decided to launch this briefing because I know America is changing in profound ways.
Like this eSport phenomenon.
Look, if you want a comfortable retirement…
You can no longer rely on conventional institutions like the government, Wall Street firms or corporations.
The truth is… if you don't choose the life you want to live…
Chances are, someone else is going to choose it for you.
And the results are probably not going to be pretty.
You need an ear inside the "owner's box."
And that's my mission in Altucher's Investment Network…
To offer you information straight from my inner circle of investment experts and trading superstars...
And show you the most explosive secrets about how to build wealth quickly and safely.
So you can live your retirement exactly how you want…
Without EVER having to worry about money.
Altucher's Investment Network is the only place where I'll personally update you on ideas for navigating Wall Street…
And little-known tricks you could use to boost your retirement income.
You could hear about a potential deal with someone in my vast network of Silicon Valley contacts…
Or an explosive investment in a new, disruptive technology, like this small-cap company's play in eSports presents.
Whenever I come across a unique opportunity, I'll tell you when to buy.
I'll tell you when to sell.
And I'll give you all of my analysis behind each recommended move.
No guesswork.
It couldn't get easier.
And you can start today by claiming your FREE eSport Prospectus.
You'll have all the information you need to decide if you want to invest.
In a moment, I'm going to make you an incredible offer to join me in Altucher's Investment Network…
And I'd like to make this deal even sweeter by adding three special gifts for you…
Bonus #1: Make 1,000% From the Seven Biggest Moneymaking Trends in America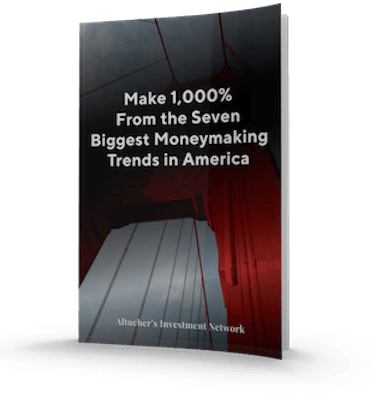 This is the perfect companion report to this exploding eSport trend.
You're not getting just this one big eSport trend…
You'll see 10 other mega-trends that will change your life as you know it.
You see, most people never make 1,000% on a single investment in their lifetime.
But if you understand what's about to happen next… it really is possible.
And thanks to my extensive network that goes from Wall Street to Silicon Valley…
I tend to hear about investment ideas BEFORE they become popular.
And that's how you can make BIG money… by finding the right information before the crowd.
This is exactly how I've made some great gains in recent years, including…
6,000% on an early investment in Buddy Media (a social media platform now owned by Salesforce)…
And 2,600% on an early investment in Ticketfly (a competitor to Ticketmaster, which lets you purchase tickets to events online).
But that's the past…
Looking ahead, I'm focusing on the seven newest and most important big trends in America today.
And for each trend, I've already identified the best way to play it in the stock market.
That's seven stocks can help you make 1,000% gains in the next few years, as these trends "go mainstream."
You'll find all the details inside this second gift.
It's also yours FREE when you take a risk-free trial of Altucher's Investment Network.
Special Bonus #2: GREEN DAY 2019: Four Marijuana Jackpot Stocks for a Retirement Fortune…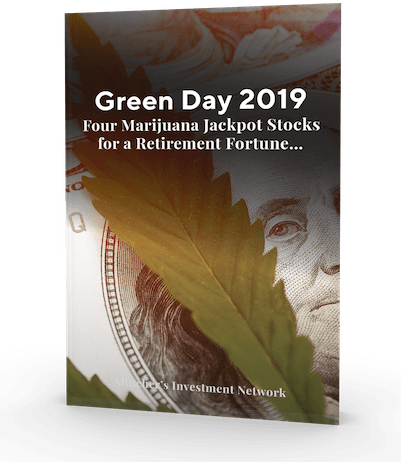 This year, we will see marijuana legalized on the national level in the United States.
It will be a historic day for the marijuana industry. And when the news hits, hundreds of ordinary people will have the chance to become overnight "marijuana millionaires."
You have the chance to be one of them, if you act immediately.
I'm going to show you exactly how I think one could make a fortune when "Green Day" hits the United States in 2019.
But before I get into the nitty-gritty details, there's something I want to make absolutely clear…
Most people who are looking to get investing research get few, if any, results.
This is because they're too afraid to take action…
Instead, they wait around to "see how things play out," and any opportunity they have to get rich passes them by.
I can tell you from experience, if you want to make a lot of money as an investor, you need an open mind and the courage to try things a little different than you're used to…
That doesn't mean these plays will always work out. All investing carries risk, and you should never bet more than you're willing to lose.
But if you don't take a chance, you'll never know!
Just like investing in eSports…
So if you're willing to hear me out…
I'd like to show you my personal research to make a fortune when "Green Day" hits the U.S.…
I've broken it down into three simple steps:
Step 1: Take action BEFORE pot becomes fully legal in the United States in 2019…
Step 2: Follow the "Green Day" legalization timeline I'll lay out for you.
Step 3: Cash out with a MASSIVE payday to fund your retirement as legalization takes hold!
Don't worry if you've never bought any stocks before.
The strategy I'll show you is so easy you could use it to make a fortune even if you've never invested in your life.
You don't need to know anything about the marijuana markets…
You just need to know when a few key legalization events are likely to happen…
And which stocks stand to reap the biggest benefits.
That's where I can help in this FREE report you'll be getting access to today.
Special Bonus #3: My Book The Choose Yourself Guide to Wealth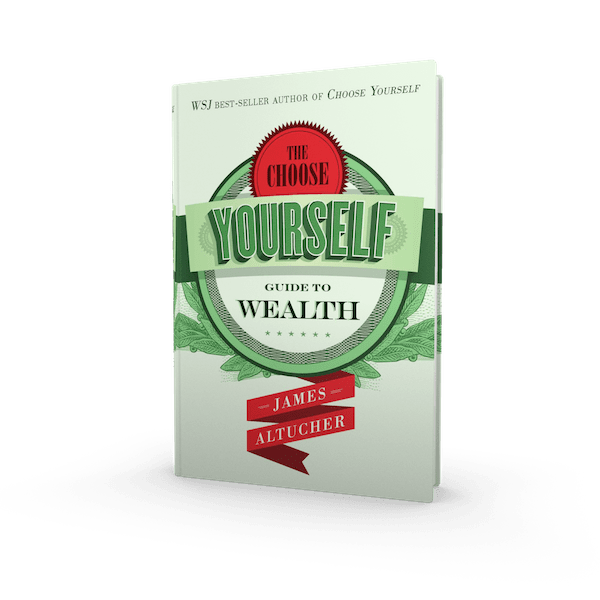 The list price of this hardcover is currently $24.95 on Amazon.
But I'll give you an electronic copy of this book… absolutely FREE as a part of this offer.
This 279-page book is jam-packed with some of my best income secrets I personally use to survive and thrive in the new American economy.
For example, you'll discover…
***How to make $40,000 a month on Amazon!
You'll be amazed when you learn how one of my friends is using Amazon to make more money than 95% of CEOs in the corporate world…
WITHOUT owning a company, sourcing products or hiring employees… (See page 181.)
***How to eliminate your debt in 30 seconds or less.
You'll discover a secret method you can use to get rid of your mortgage and credit card debt.
It has nothing to do with declaring bankruptcy, moving or hiding your assets… and it's 100% legal.
But I have to warn you… this strategy is NOT for everyone. (See page 218.)
***How to use my "Idea Matrix" to create your own income… and never rely on corporate America or the government again!
Worried about depending on Social Security checks?
Anyone who learns how to use this secret tool may never have to worry about income again! (See page 19.)
***And much, MUCH more…
If you respond today to this special offer, you'll get immediate access to all of these moneymaking secrets — for FREE.
Just to Recap, Here's Everything You'll Get…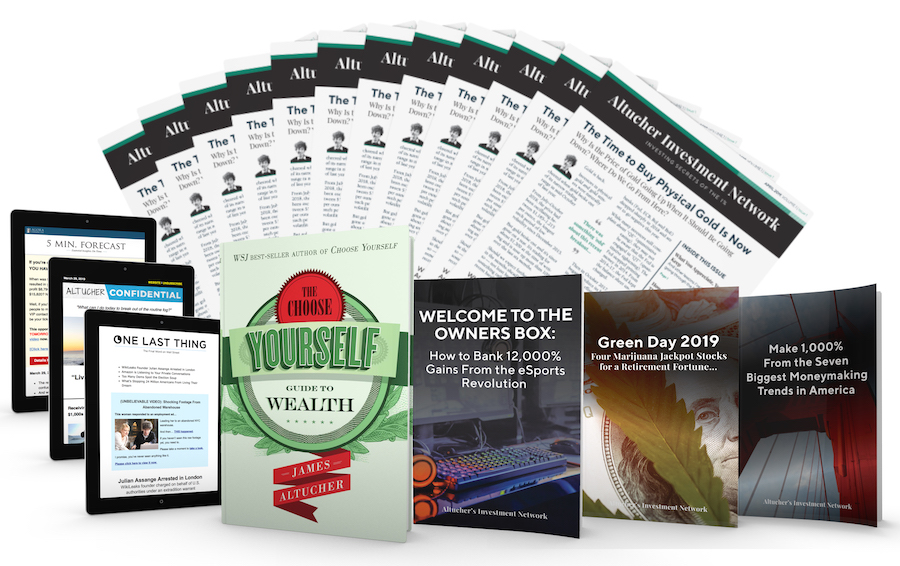 12 issues of Altucher's Investment Network (Value: $99)
My exclusive prospectus Welcome to the Owner's Box: How to Bank 12,000% Gains from the eSports Revolution, which shows you how to profit from this hidden small-cap company BEFORE it goes mainstream (Value: $199)
Bonus Gift #1: Make 1,000% From the Seven Biggest Moneymaking Trends in America (Value: $199)
Bonus Gift #2: GREEN DAY 2019: Four Marijuana Jackpot Stocks for a Retirement Fortune…(Value: $199)
Bonus Gift #3: An electronic copy of my book The Choose Yourself Guide to Wealth (Value: $25)
Special "Members Only" Email Updates: Wondering what to buy, sell or hold? As a member, you'll receive updates every single week on every important piece of news relating to the markets and any of the ideas I may recommend in Altucher's Investment Network (Value: $19)
Access to Altucher's Investment Network Support Team: As a new member, you'll receive complete access to my customer support team, which can be reached by phone or email between the hours of 9 a.m. and 5 p.m. Eastern, Monday through Friday. They'll answer any questions you may have about your subscription (Value: $19)
… a total value of $759!
But with today's special offer, you'll NOT pay anywhere near that.
Here's what I propose…
Take a Full Year to Try It — No Pressure
Because of today's unprecedented situation with this small cap sitting on the launch pad…
And because you probably don't fully know me well…
I want to make it as easy and hassle-free as possible for you to try my work.
So I asked my publisher to lower the price down to a level that would barely cover our publishing costs.
You'll only have to pay a tiny fraction of the full value of $759…
Because we agreed on an incredible deal of just $49.
It means for just 13 cents a day, you can have a full year's subscription to Altucher's Investment Network.
And you'll get everything else I promised today… including my prospectus Welcome to the Owner's Box: How to Bank 12,000% Gains from the eSports Revolution.
I've Also Prepared a Special "Risk Nothing, Keep Everything" Guarantee
When you sign up for Altucher's Investment Network, we'll give you a full year to test out the service — at no risk to you.
During that year, you'll get 12 new issues — one a month.
If, during those first 12 months, you find you're not satisfied with Altucher's Investment Network…
You can simply call or email our customer service team and cancel your subscription.
We'll give you a full refund, no questions asked.
And we'll let you keep everything you receive during your year as a subscriber — at no charge.
You can keep your prospectus Welcome to the Owner's Box: How to Bank 12,000% Gains from the eSports Revolution…
You can keep your report Make 1,000% From the Seven Biggest Moneymaking Trends in America…
You can keep all the issues of Altucher's Investment Network…
And you can keep ALL three bonus gifts.
***You can keep everything. This means there's no risk to you at all.
It's our way of saying thank you for giving Altucher's Investment Network a try.
Here's What Others Are Saying About Me
"This man has changed my life, and the lives of thousands of people that follow his every word. He is the most valuable mentor I have." — Brian Rashid, Forbes
"You can make a lot of money, no matter what your age. You can reinvent your retirement. You can become a successful writer, photographer, or consultant. You can get paid to travel the world or learn a new hobby. The list is endless." — Porter Stansberry, founder of Stansberry & Associates Investment Research
"James Altucher is scary smart." — Stephen J. Dubner, three-time New York Times best-selling co-author of Freakonomics
"James is very honest about his life. Both his successes as well as his failures. He is a relentless idea machine and forward thinker." — Don Mayhorn
"Hi, James, all of your stock picks are exploding (even Remark is up 100%. I can't believe it!). I don't even know what to say except thank you for this amazing ride!" — Suzanne C.
"First of many financial newsletters I have subscribed to that actually produced positive results… thank you, James!" — Phil M.
"This is a fine distillation of information worth every penny… I trust James based on his background, authenticity, and his methods of choosing investments. I think acting on his recommendations will lead to my financial freedom." — Nancy D.
"The profits I've extracted from the recommendations have paid for the subscription many times over. The themes are presented in a straightforward way, and there are multiple proposals for how to express each view. Do it, you'll thank me later." — Tom M.
I'm proud my work has already changed people's lives.
And I want YOU to be the next success story…
But Please Let Me Know by the End of the Day
I only have 500 new subscriber spots and Welcome to the Owner's Box: How to Bank 12,000% Gains from the eSports Revolution reports to give away today.
It is first come, first served, and once they're gone, they're gone.
And there's nothing I can do about that.
And since this research document reveals details of this small-cap company and its massive profit potential…
And tells you how to profit from its growth before eSports goes mainstream…
I expect these spots and copies of Welcome to the Owner's Box: How to Bank 12,000% Gains from the eSports Revolution to go really fast.
If you don't claim yours now, someone else could.
And you might regret it for the rest of your life.
Because if this company blasts off, it could make a lot of people rich.
But only those who take action now will have the biggest shot at their own life-changing gains.
Most people will be left with the table scraps when eSports is being watched on big screens all across America.
With my help, you have the chance of a lifetime…
To take "backdoor" advantage of this small-cap company…
BEFORE eSports goes mainstream!
When you think about it like that, you simply have to respond to this offer right away.
There's really no reason why you shouldn't…
Don't waste any time… or you could be left out!
Please click on the button below to claim your free no-risk trial subscription (at today's substantial discount) to my research service Altucher's Investment Network.
AND Welcome to the Owner's Box: How to Bank Gains Like 12,000% From the eSports Convergence…
Click the Button Below to Get Started on Your Path to Retiring a Millionaire
SUBSCRIBE NOW
I sincerely hope you join us today.
I've given you my very best price offer… and a "risk nothing and keep everything" guarantee.
***That means you have zero risk in joining us.
That's zero downside… for what could be your only chance to learn how to turn the average retirement into massive gains from the eSports entertainment convergence…
… if you only purchased 10 shares of the $8 small cap.
To get started, simply click on the button below.
It will take you to a secure sign-up sheet, where you can review everything one last time before you join.
Thanks for reading.
And I look forward to welcoming you to Altucher's Investment Network in the next few minutes.
Sincerely,
James Altucher
Investment Director, Altucher's Investment Network
April 2019
P.S. As each day passes, mainstream television exposes the eSporting takeover of traditional pro sports venues. It's simply a matter of time before this explosive trend ignites, which could send the value of small caps in eSports to skyrocketing heights…
This one company is vested in all the key industries that are about be disrupted by the eSport explosion, which could change your life by acting today. Don't miss out on this opportunity of a lifetime.