Discover the tiny 70-cent Marijuana Company that's about to dominate the entire $145 Billion Weed Market. If you've ever wanted to get rich in the weed markets you've got to see this.
Dear Reader,
Take a look at the image you see below…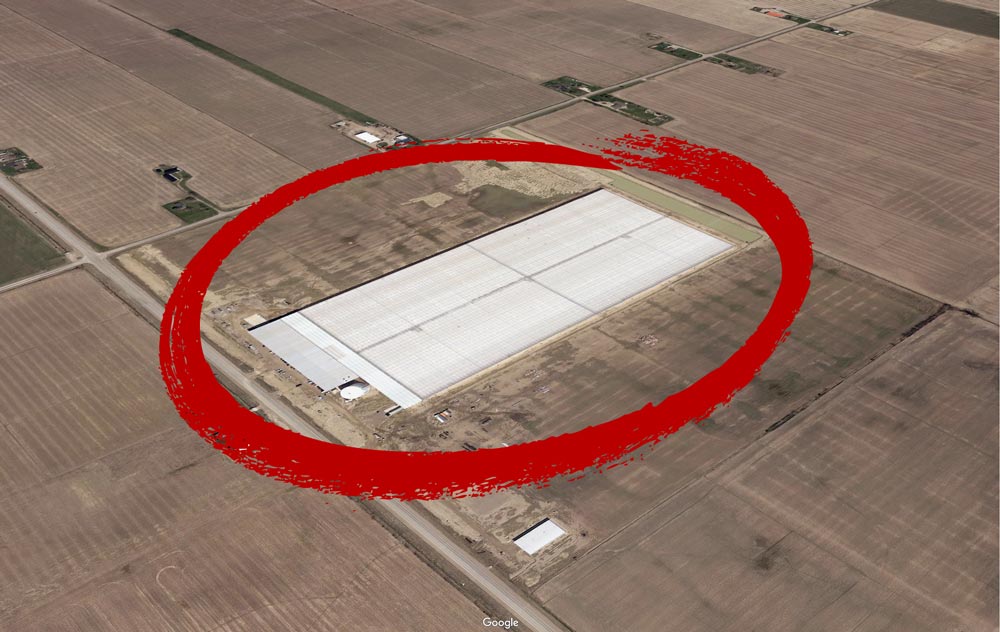 It's aerial footage of a massive state-of-the-art greenhouse…
That's about to revolutionize the marijuana market as we know it.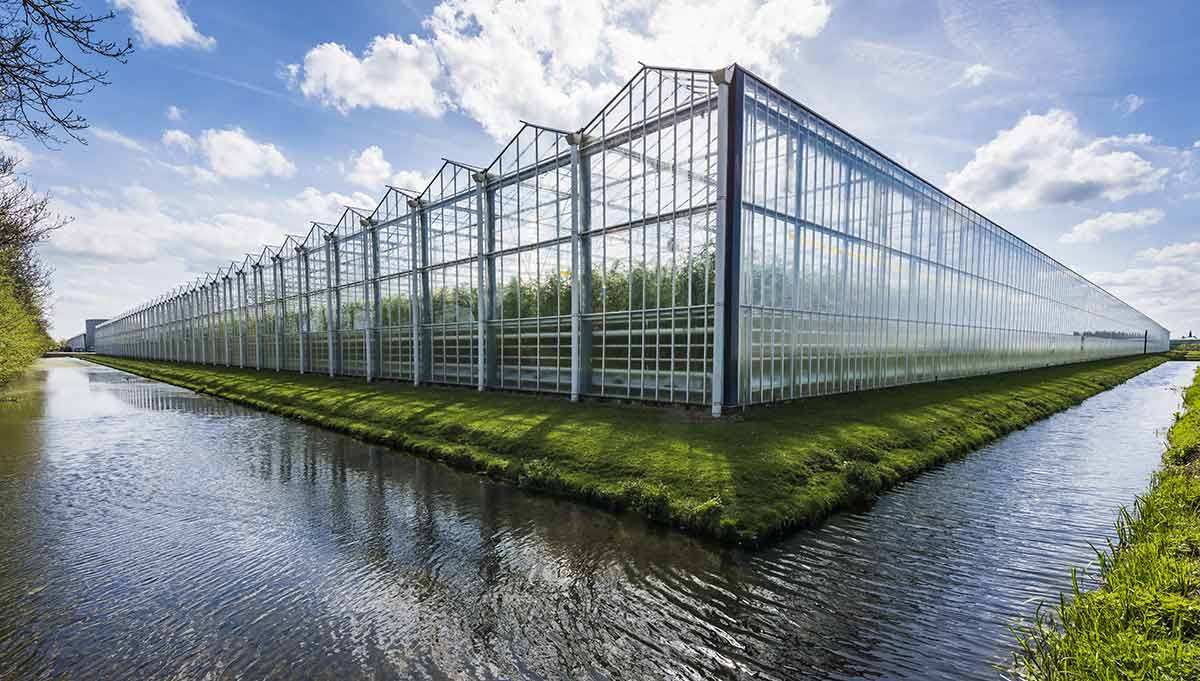 Located just 25 miles from Cleveland, Ohio…
This experimental greenhouse is listed at over 1.4 million square feet (equivalent to over NINE FULL-SIZED Costco warehouses)…
And with 27 million watts of electricity and a 100% closed-loop water recycling system…
Is capable of producing weed at unheard-of levels.
At full capacity…
It could pump out nearly 341,000 pounds of marijuana every single year…
To put that into perspective, according to this company, the entire Canadian market right now only produces 132,000 pounds.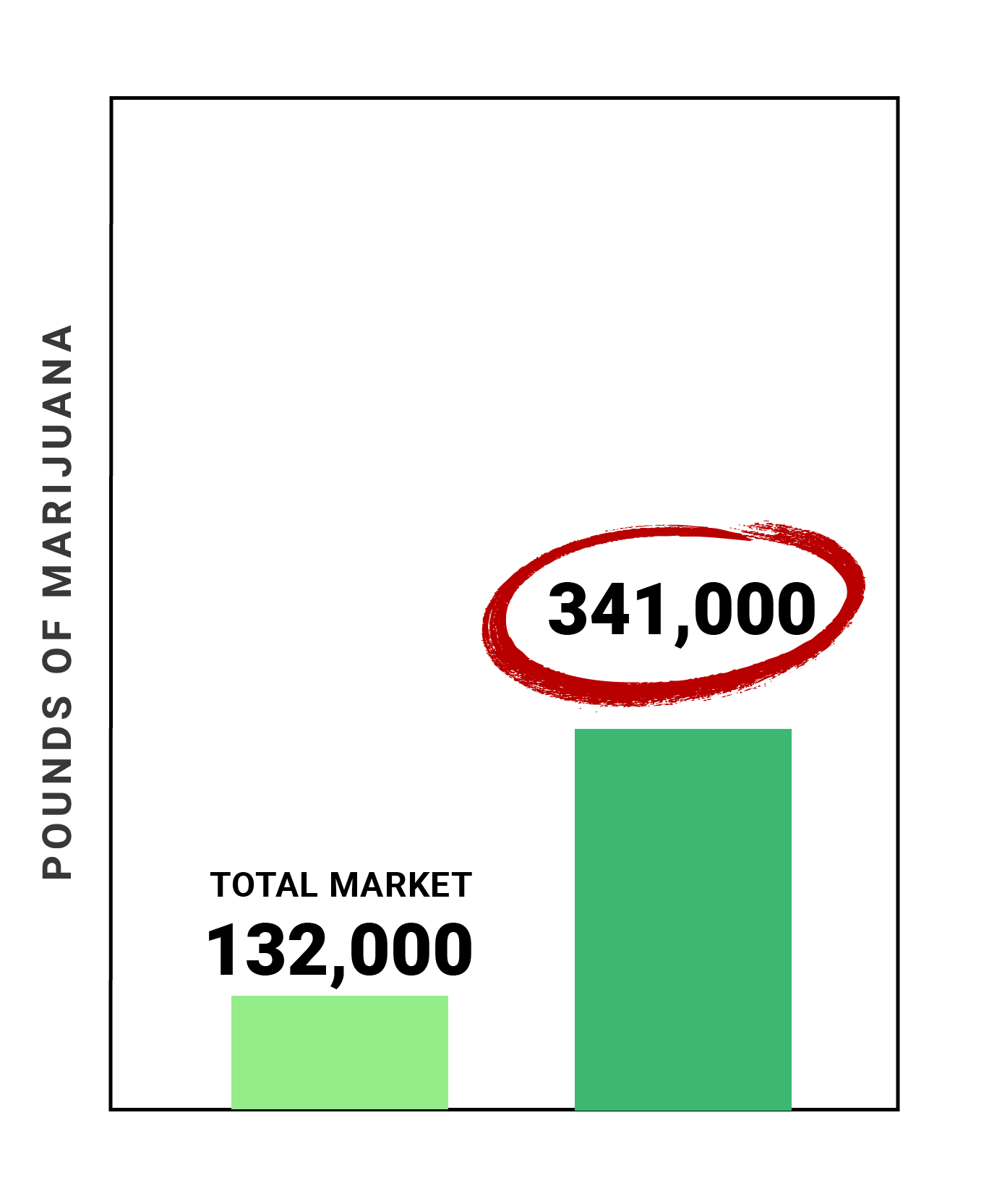 In other words… this one greenhouse… just 25 miles from the Rock & Roll Hall of Fame…
Is poised to outproduce Canada's entire marijuana market by 158%… all by itself!
Based on current prices…
We're talking about over 750 million in potential revenue every single year in the near future!
And that's just for starters…
With capacity to potentially double production…
This mega-greenhouse alone could be looking at a staggering 680,000 pounds of weed every single year!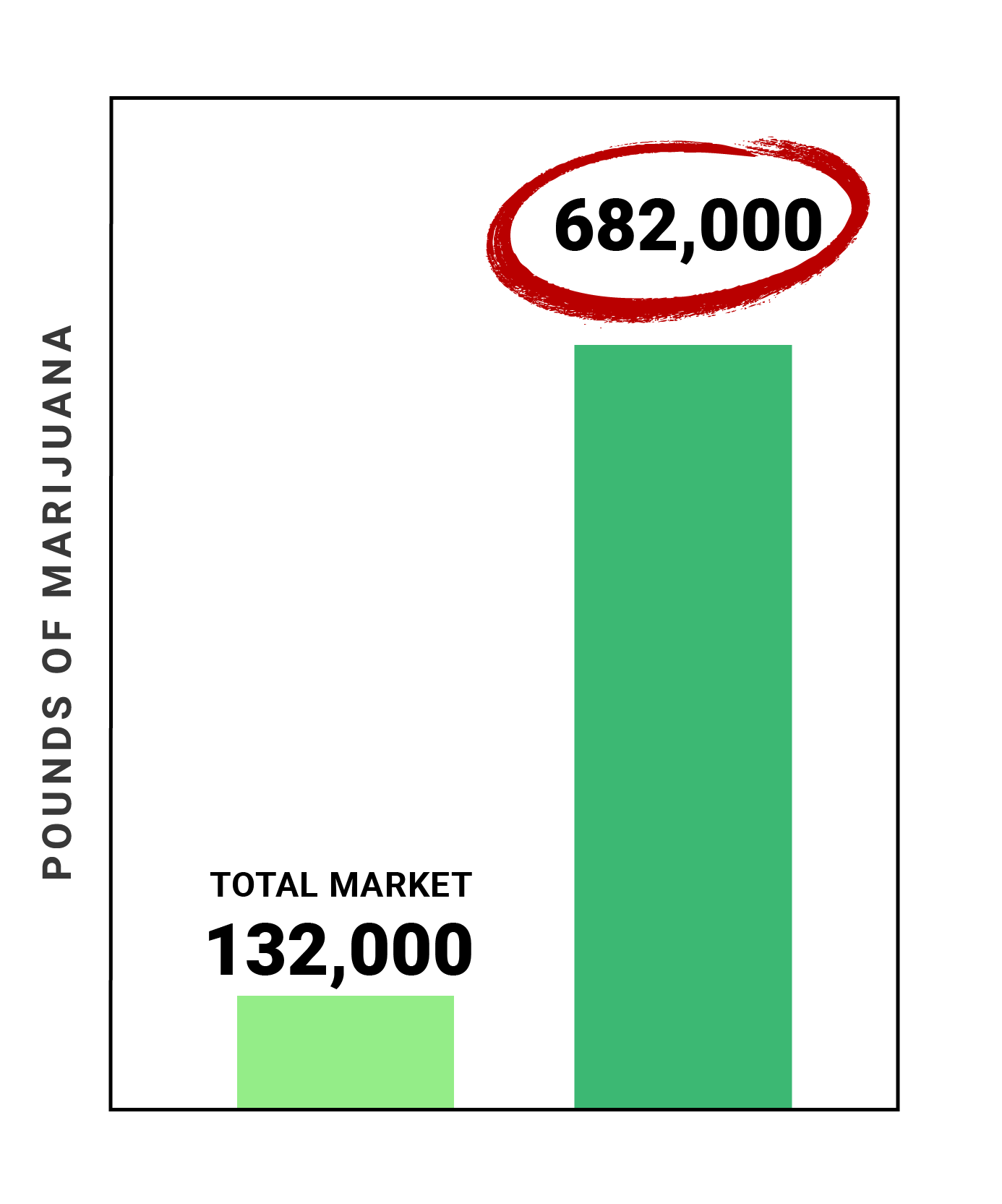 Or the equivalent of almost $1.5 billion in annual revenue!
And considering this stock trades for under 70 cents…
On December 16th… you could watch one tiny company soar 30,666% over the coming years…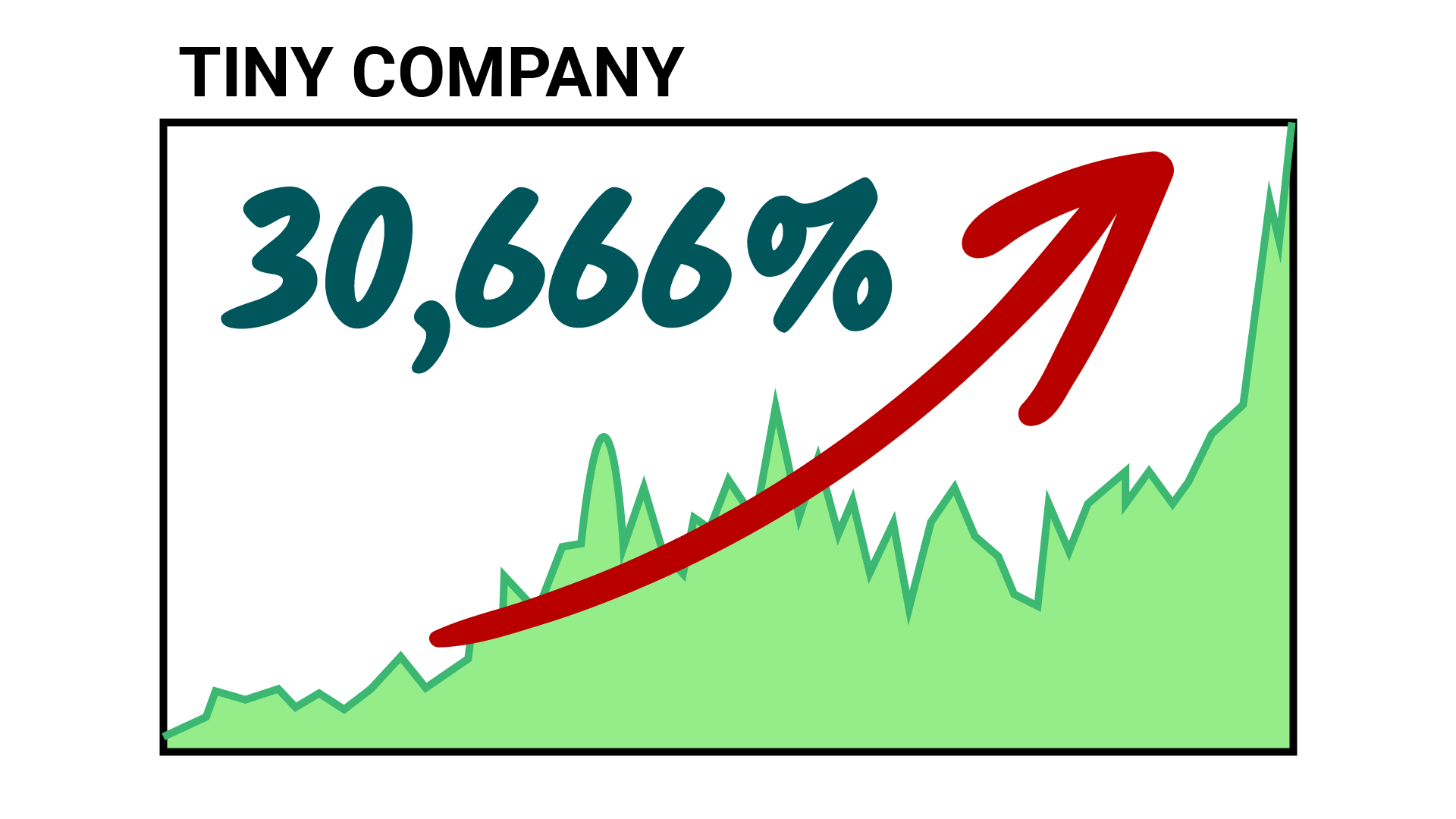 I'm not kidding…
If you've followed the weed markets, you've seen stocks like…
Aurora Cannabis Inc. (NYSE: ACB) soar 375%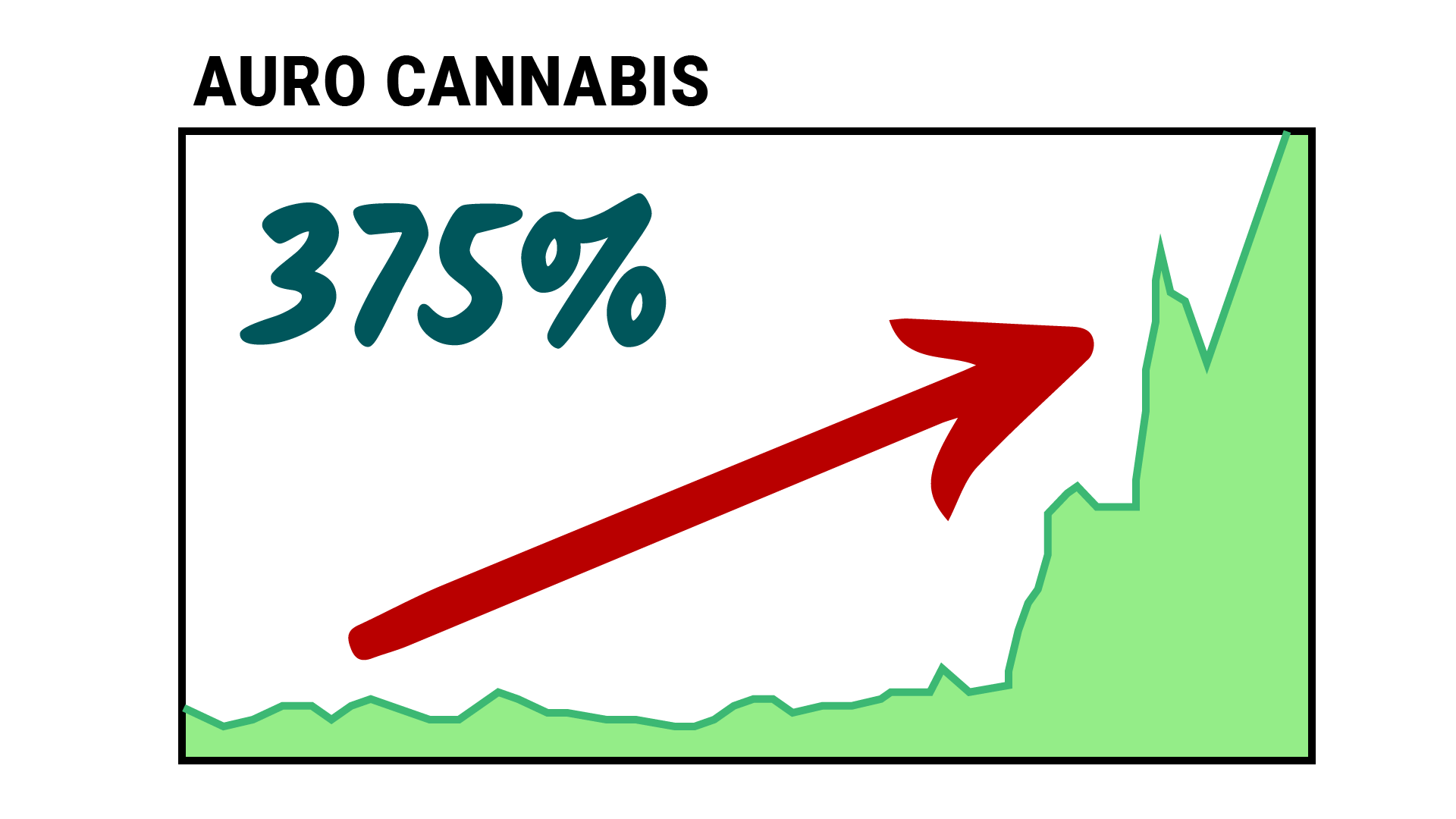 Tilray Inc. (NASDAQ: TLRY) pop 398%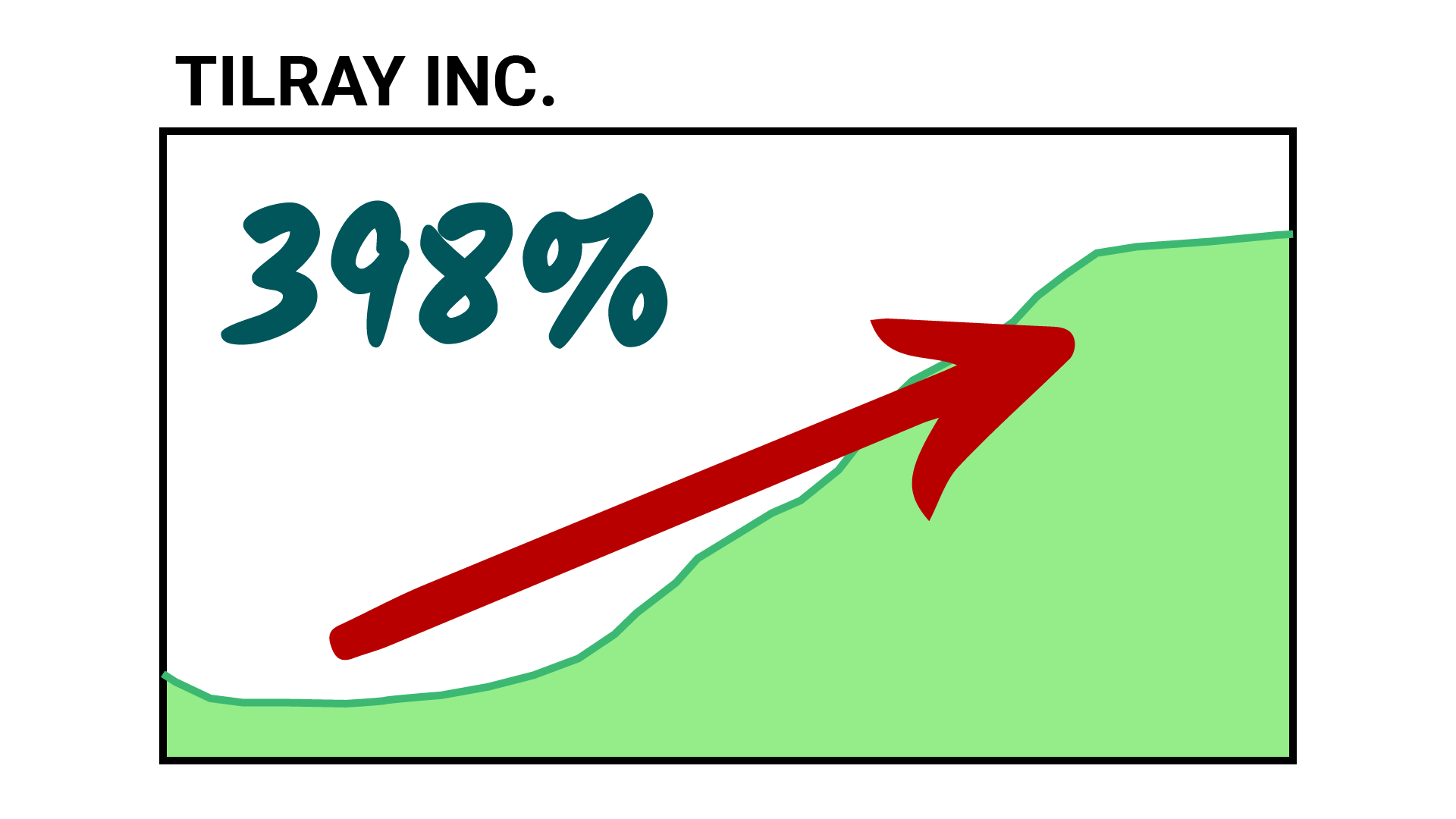 Aphria Inc. (NYSE: APHA) take off 1,441% over three years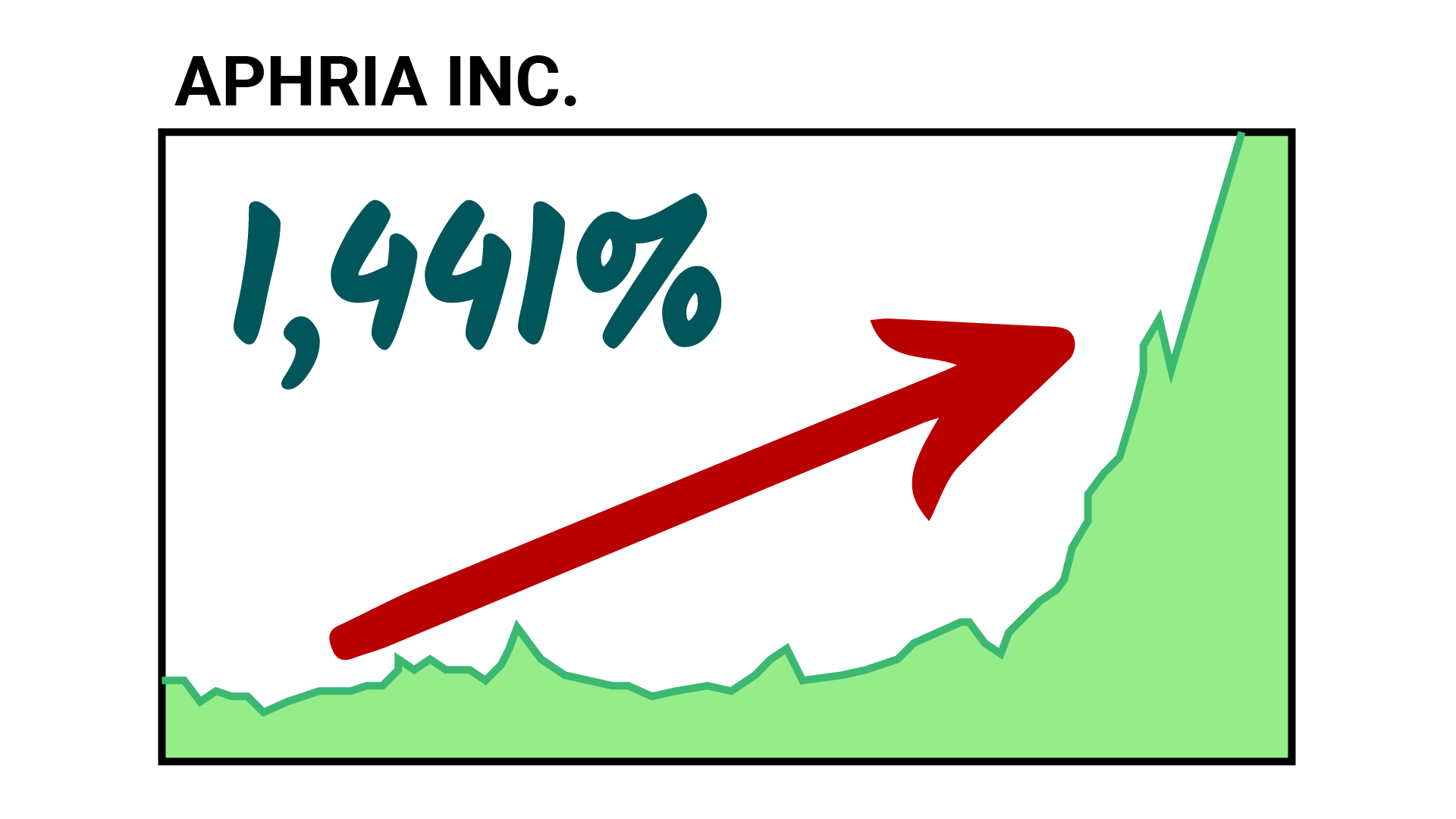 But if you think that's big… just wait…
Because on December 16th…
One tiny company is about to dominate the entire weed market…
With some analysts even projecting over 880,000 pounds of weed and annual revenues pushing $2 billion…
We could very well witness massive runup in stock prices unlike anything we've seen…
With the ability to turn a $1,000 investment into over $360,000 over the long haul…
Or $10,000 into a massive $3.6 million fortune.
But don't take my word for it…
Financial journalist Sean Williams said:
"Marijuana might be a once in a generation growth opportunity… and at the heart of this excitement is [this tiny company]"
PR Newswire called them:
"The Next Big Thing in the Cannabis Industry"
Business Insider even said:
"Bottom line: What Netflix is to movies and TV series, [this company] could be to pot. But this could even be better…"
And we all know how Netflix did…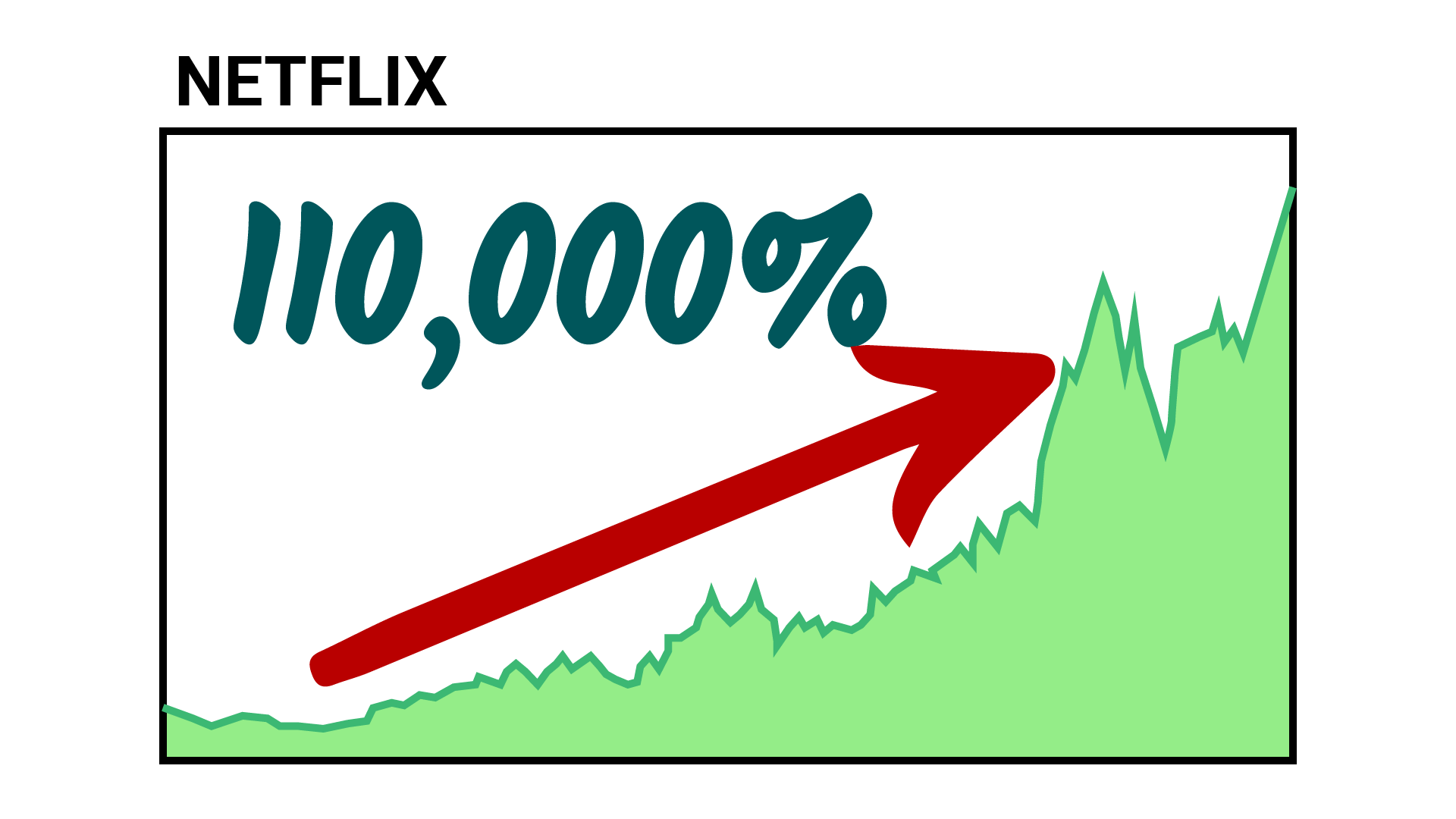 A $1,000 investment with them back in 2007 could have made you over $110,000, or a gain of over 110,000%.
But as you're about to see… this opportunity could be much better than that.
Because unlike movies and the entertainment business… the weed markets are brand new and untapped…
So forget about waiting 10 or 15 years to get paid.
These weed gains are going to happen at lightning speed over the next few months (maybe even weeks).
In short, we're sitting on the opportunity of a lifetime.
And the smart money knows it…
For months —
Insiders have been scrambling to get a piece of this little company before it takes off…
MM Cap Inc. — one of the top performing hedge funds in the world — has poured over $61.7 million into this company and is set to make a fortune
BMO Wealth Management — a $30 billion private banking group — has also recently spearheaded a massive $115 million investing project into this company
In short, insiders see the chance to get very, very rich.
But in typical Wall Street fashion…
While publicly they'd discourage average investors from even looking to invest in the marijuana industry…
Quietly they've positioned themselves to make billions…
And the sad truth is…
99% of regular Americans have no idea what's about to happen.
And unfortunately… most are going to miss out.
So if you've never heard of this opportunity before, it's NOT your fault… Wall Street wants it that way.
But that's why I've put together this short presentation…
In the next few minutes, I'm going to show you exactly how you could position yourself to cash in on this massive opportunity…
BEFORE the stock price soars.
Including showing you how to get the company's name & ticker symbol.
But before I do, please understand —
What we're about to witness on December 16th is truly historic…
We're about to watch one tiny firm dominate a market unlike anything we've seen since the oil barons at the turn of the 19th century.
Just imagine…
If you'd invested $1,000 in Amazon back in 1997… today you'd be sitting on over $1,207,620
If you bought 100 shares of Apple on its IPO back in 1980… today you'd be sitting on over $1,244,430
Or if you'd bought 100 shares of McDonalds on its IPO… today you'd have more than $12 million sitting in your brokerage account… and that's NOT including dividends, which would've given you another $345,000!
History shows us again and again what can happen when savvy investors get in on a big opportunity before the mainstream.
My friend — if you've ever wanted a shot at getting rich in the white-hot marijuana markets…
But didn't want to risk a lot of money…
This is your chance…
Right now…
Until December 16th.
You have a rare opportunity to take a small amount of money and potentially turn it into a marijuana fortune over time, starting just weeks from now.
Now, of course — when you see the life-changing potential here, it's easy to get carried away…
Just a quick look at the numbers proves…
This tiny company is shaping up to be the biggest opportunity of my career.
But you have to remember traditional allocation models, position size and NEVER chasing price.
At the end of the day, there's always risk when it comes to investing, and new markets can be extra-volatile.
But that said —
If you'd like to begin securing a lifetime of financial security for you and your family…
With just ONE move…
Listen up.
Go ahead and turn off your phone…
Close any other windows you have open on your computer…
And take out a pen and paper…
Because right now…
I'm going to reveal the full details on the most exciting opportunity of my 25-year investing career…
An opportunity to turn a small $100 bill into the beginning of a lifetime retirement fortune… in just weeks!
But by now you're probably wondering…
Why Should You Listen to Me?
My name is James Altucher…
And if my name sounds familiar…
It might be because you've seen me on CNBC, Fox or The Street.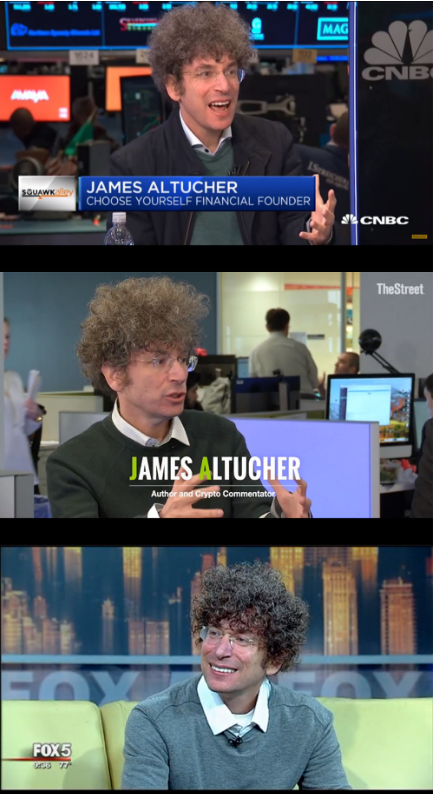 Or maybe you've checked out one of my articles in The Wall Street Journal, The New York Times or the Financial Times…
Read one of my 18 books, including bestsellers The Power of No and Choose Yourself…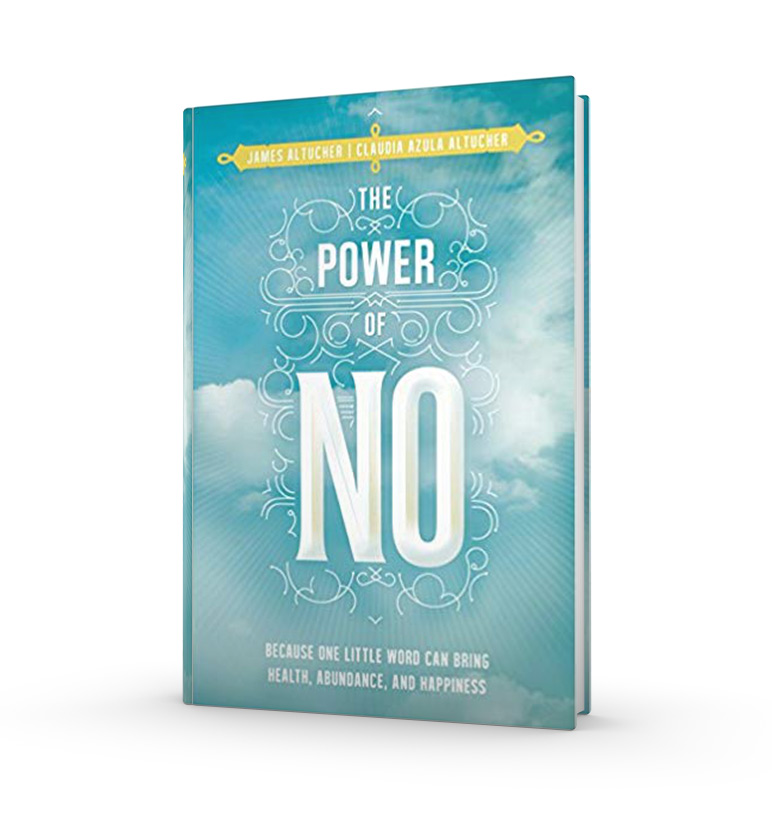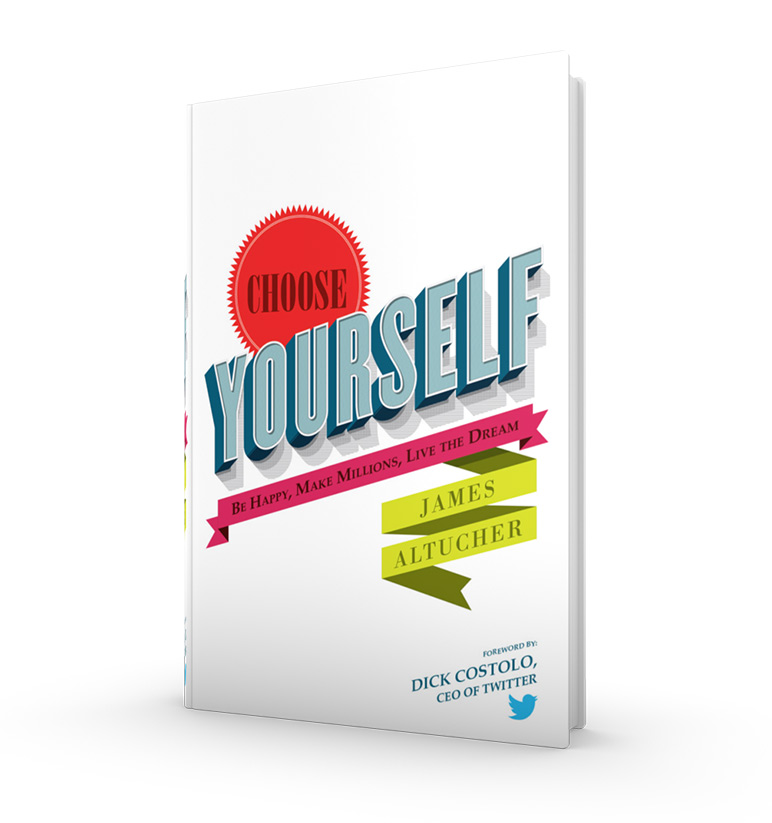 Or maybe you've listened to my podcast The James Altucher Show… which to date has been downloaded over 39.8 million times.
And although most people know me as an author from my books and news articles…
Truth is… earlier in my career I worked as both a hedge fund manager and venture capitalist in New York City.
And my specialty…
Was to find little known companies — way off Wall Street's radar — that were about to pop in price.
This includes…
Back in 2006 when I found a tiny tech startup company about to explode in price…
And by tiny — I mean this company was so little they had ZERO revenue and just one employee —
But despite this… I knew they were a big-time winner.
In fact, just nine months after I made a $2,000 investment into this company, it sold for nearly $10 million!
Or how about the 6,000% gain I made on the social media group Buddy Media…
Or the 2,900% I made on another little-known startup called Ticketfly…
And not to mention the $1.8 million I made on a tech play two years ago.
Now, I don't tell you this to brag, but to show you…
If you're looking for the chance to find fantastic 1,000%+ trades…
The first thing you've got to do is…
IGNORE the mainstream media!
So often the talking heads you see on TV are clueless to what's actually going on…
Most often… TV reporters are just looking for ratings and could care less if their picks make their viewers money.
CNBC Tried to Humiliate Me… I Got the Last Laugh
Case in point…
Back in 2007 Facebook was growing in popularity and about to hit mainstream…
And while the media convinced the world Facebook was just a fad… and nothing to waste your time on…
I knew better.
Through my contacts in Silicon Valley…
I knew Facebook was at the beginning of a massive run.
But when I went on CNBC and predicted it would hit $100 billion…
The host actually laughed in my face.
Take a look at the short clip below and you'll see…
Today, we all know Facebook is worth more than $450 billion…
And those who had bought when this IPO'd could have seen it go up over 400%!
Now, I don't show you this to brag, but to prove…
The media is clueless when it comes to discovering new companies about to dominate the market.
Or what about the time…
I Called Dow 20,000
Although it seems obvious now…
Back in 2011, the market gurus were convinced we were on the precipice of a giant crash of 20% or more…
And while we were only sitting at 12,000…
All the talking heads on TV had convinced the world we were set for a massive crash.
Of course, I knew this was wrong…
But when I went on TV and called Dow 20,000… they all thought I was insane…
But with markets hovering just under 26,000…
Who looks crazy now?
But if you think those predictions were good…
Just watch…
What I'm going to show you today could be much bigger than that…
In fact, what I'm about to share with you is the biggest opportunity in my career.
Let me explain…
Supply and Demand
Right now, there's a major crisis going on in the marijuana markets… very few people are aware of…
A crisis that threatens the entire industry.
PR Newswire called it:
"The weed crisis no one is talking about"
According to the latest data, with legalization in full swing…
And numerous uses for marijuana and hemp, including industrial, medicinal and recreational…
Since 2014 — demand for weed is projected to soar over 3,500%…
And flat out —
Marijuana producers just can't keep up.
Financial commentator Charles Kennedy claimed last year:
"Licensed cannabis growers only have about 60,000 kg per year of capacity. That's well short of the 900,000 kg Canadians are expected to consume in the first 12 months after legalization."
Think about that…
According to this company, in the next 12 months, Canada might only be able to produce less than 7% of the amount of marijuana they need.
In other words… they could be 93% short of meeting current demand.
And that's just Canada…
When you factor in the massive quantities required for the U.S.…
Plus the projected increase in demand over the following years…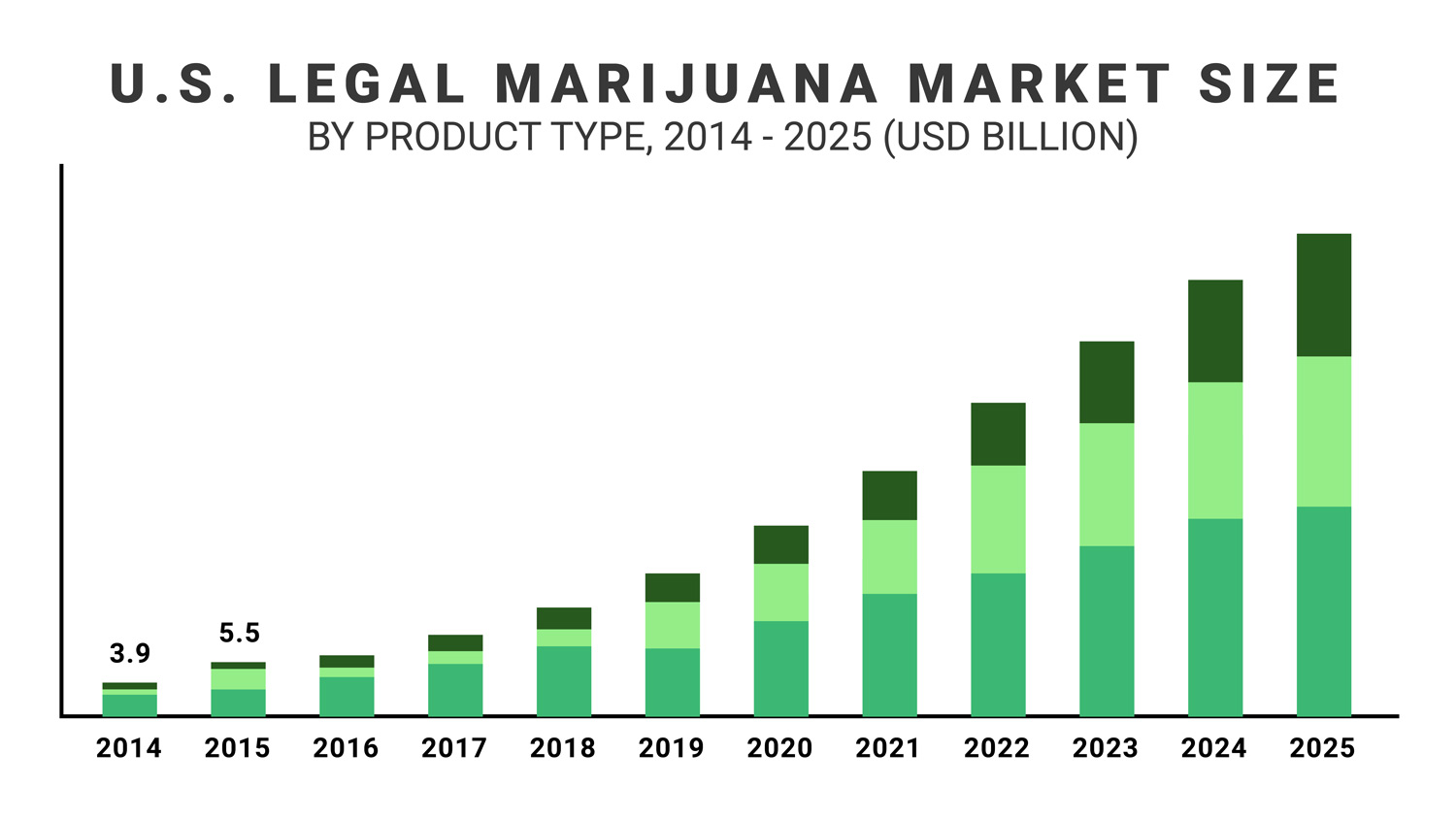 The shortage we're about to see will be staggering!
But here's where the opportunity is…
Enter this tiny company and the mega greenhouse I've been telling you about…
With annual capacity of 341,000 pounds of weed and the possibility for over 680,000 pounds…
It's perfectly positioned to fill this HUGE shortage of marijuana and collect billions of dollars in the process.
As PR Newswire claimed:
"For companies like [this tiny company] that can help plug the supply gap, this represents a huge opportunity… The economic impact is predicted to be truly massive… it's possibly a once in a lifetime opportunity."
But it gets better…
See, I know one mega-greenhouse pumping out 341,000–680,000 pounds sounds like an astounding amount of weed…
And it is…
But here's the thing…
This massive greenhouse is just one of the sources of weed this company has.
In fact, to date they've established 17 other partnerships around the world to supply them with product, including…
A 105,000-square-foot grow house in St. John's that pumps out 10,560 pounds of weed annually
A 27,700-square-foot grow house in Kentville capable of pumping out 2,420 pounds of weed
80,000 square feet in Winnipeg producing 11,000 pounds
A massive 210,000-square-foot factory in Flamborough yielding over 2,200 pounds every year
And with a new option for a projected 220,000 pounds coming at the end of the year…
All told they've got access to over 2 million square feet of grow space…
And potentially stakes in close to a staggering 880,000 pounds of weed every year.
Total all that up, and you're looking at annual sales of up to nearly $2 billion!
Is it any wonder some think this company's stock price is predicted to soar higher than 30,000% over time…
Or enough to run a sufficiently large investment into over $3.6 million?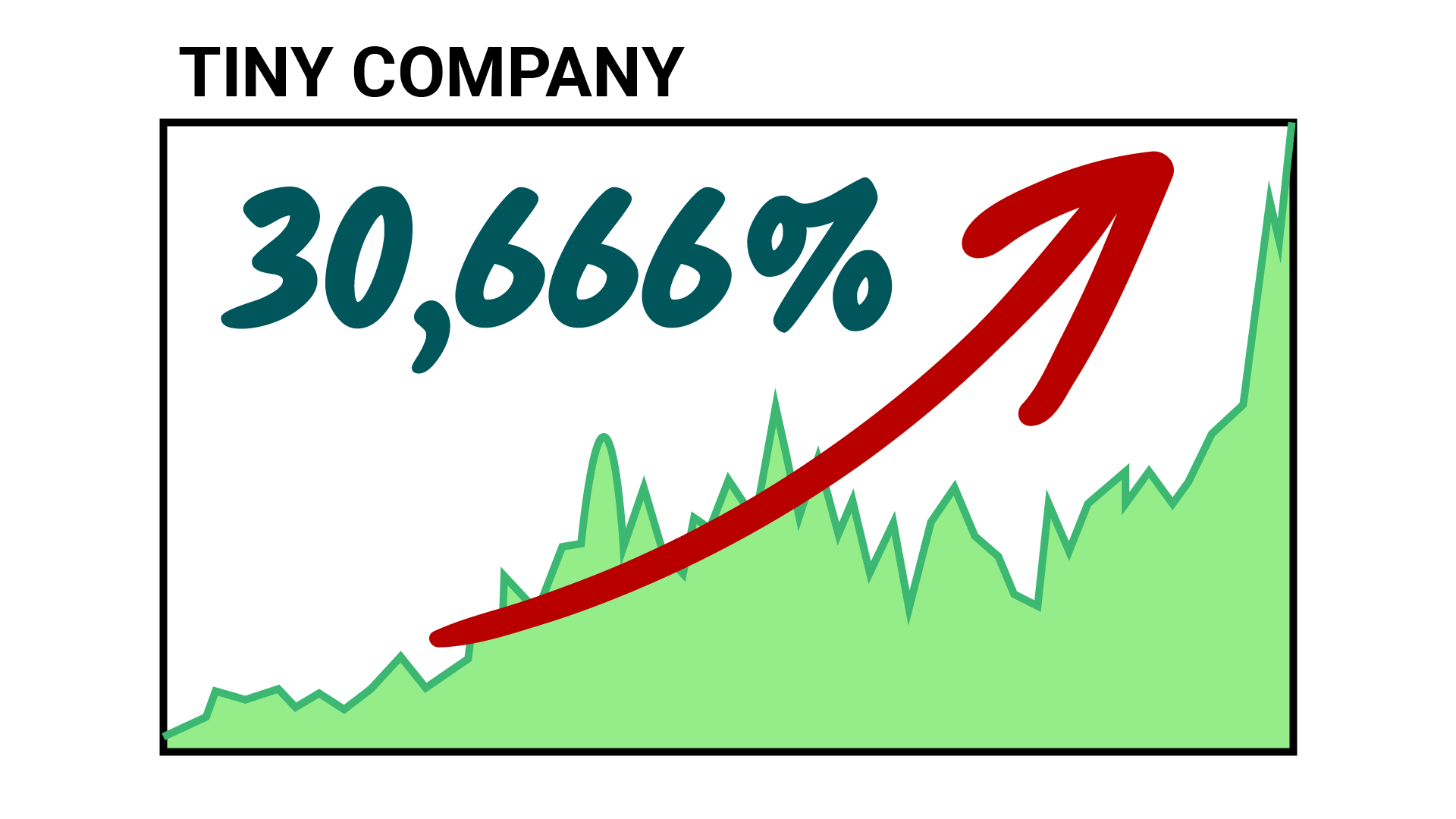 Imagine taking a tiny stake in this company and watching it grow by thousands of percentage points in just months?
Imagine what it would feel like to completely change your financial fortune with one easy move.
Now, of course, with the uniqueness of this play…
You have to remember position sizing and traditional allocation models to account for any volatility…
But let me be clear…
This opportunity goes FAR beyond just total volume of weed available…
Total Diversification
See, what really makes this company special… is its business model and streaming method.
Here's what I mean…
The typical marijuana company might have one, maybe two suppliers of product…
But this company has taken a unique approach and…
Instead of depending on one or two farms for marijuana…
It has a unique streaming model that allows them to collect 17 separate sources of weed… spread all over the world.
Why's that important?
Let me show you…
Let's say…
A nasty winter storm hits one part of the country and slows or even shuts down production…
For a regular company, that's catastrophic…

If you've only got one source of product and something happens to your supplier, you're dead in the water…
Game over.
But if you've got multiple sources… it's no big deal…

If one supplier gets cut off, they've still got 16 other sources constantly feeding them a continual stream of product.
And really, that's why I love this company so much…
It's diversified.
As Keith Speights wrote, this tiny company…
"Offers one key advantage to investors that most marijuana stocks don't: diversification across the cannabis supply chain"
And that's important…
Because not only does this firm offer HUGE upside potential…
But it also gives you the safety of knowing it has many suppliers of weed.
And with massive shortages projected to cripple the weed markets…
This tiny company is perfectly positioned to dominate the weed market no matter what happens in one particular part of the world.
But here's the thing…
Short Window of Opportunity
You've got to get in fast.
As you can imagine… with an exploding industry like the marijuana market…
Millions of dollars are already pouring into this company…
And if you want to collect your fair share, you've got to be in before December 16th.
Because what we could be about to witness is truly special…
Just imagine watching this tiny company skyrocket and…
Turn into a massive blue chip company.
Imagine waking up every day watching the stock soar 1,000%, 10,000% or even 100,000%!
Turning every $1,000 invested into over $300,000…
Or every $10,000 invested into over $3 million!
Picture what it would feel like bragging to your wife (and your in-laws) how you found this stock long before everyone else.
And I want you to imagine the feeling of safety and security you'd feel with a six- or even seven-figure nest egg growing in your brokerage account.
And I know this sounds a little crazy…
But this could be your reality if you get in before December 16th.
So before we go on, let me address the elephant in the room…
How Big Could This Opportunity Really Get?
Look, there's no getting around it…
Right now, the marijuana market is about as hot as it gets.
As Yahoo Finance put it:
"Whether you realize it or not, marijuana might be a once-in-a-generation growth opportunity. There aren't too many industries that can rightly say their global sales will grow four-fold to six-fold over the next decade, which is what makes the pot industry so exciting."
Everywhere you look, you see radical examples of little-known weed companies soaring in price…
Groups like Eco Science Solutions Inc…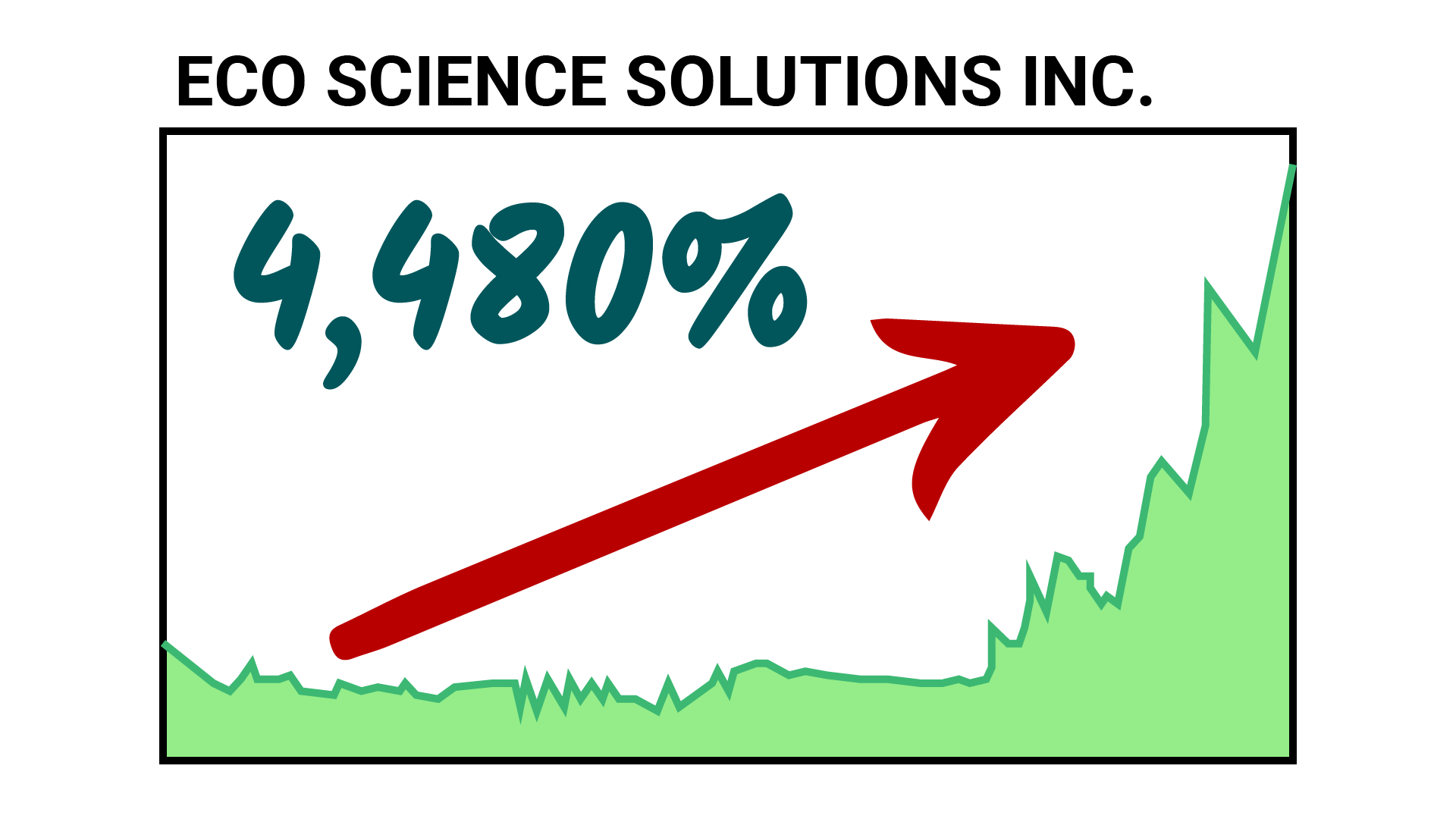 From 2016 to early 2017, it rose over 4,480%.
Or back in 2012, when Cannabis Sativa Inc. soared an exceptional 5,388% in just under two years.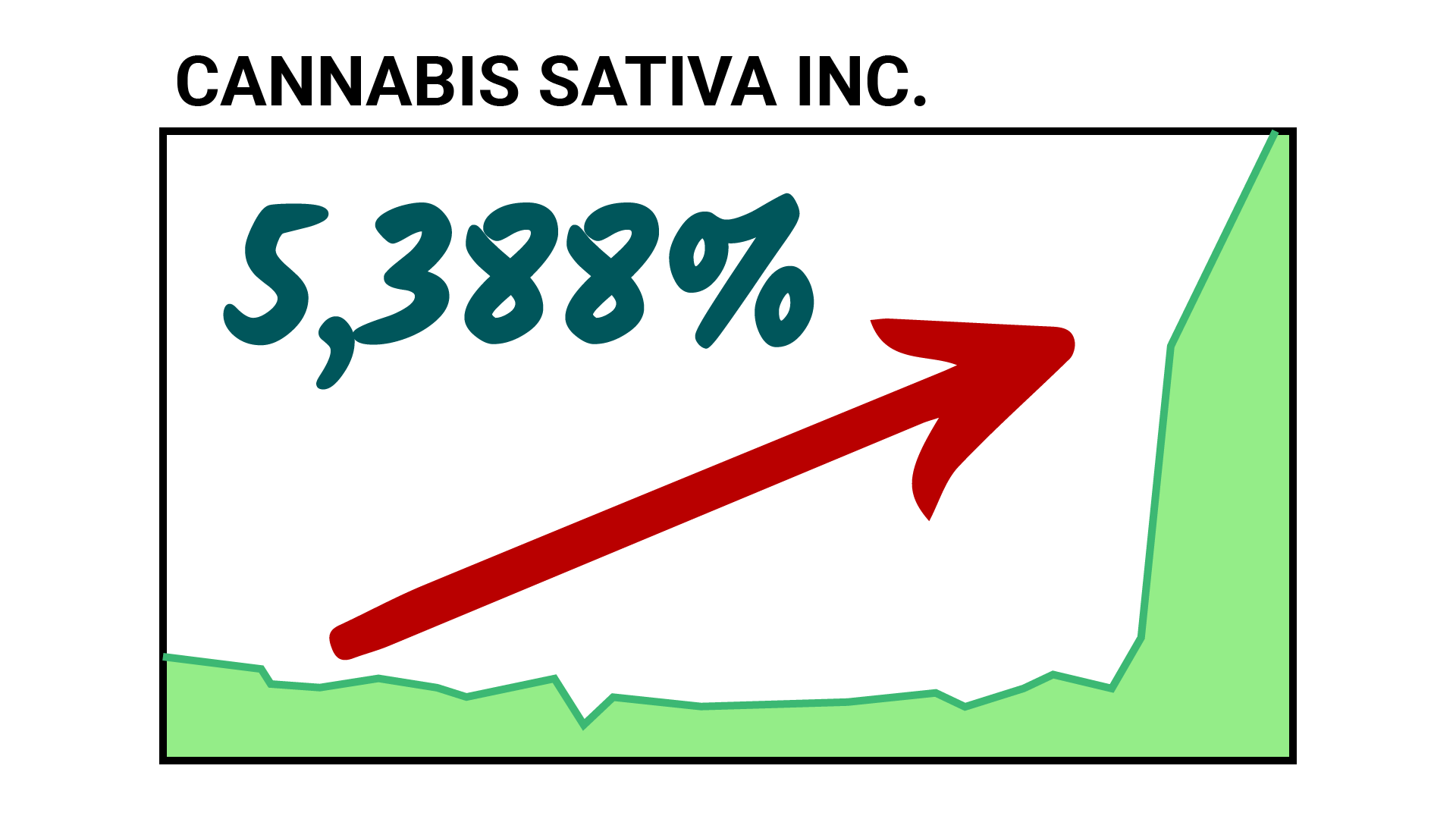 But the truth is…
The easy money in the weed markets is over…
The times when you could just randomly pick any old marijuana stock and make a fortune are done.
If you want a chance to make SERIOUS money in the weed markets NOW…
You've got to be a little smarter and little more strategic.
But as I've shown you…
Thanks to the brilliant positioning and business model…
This tiny company… is all but assured to collect the lion's share of the exploding potential $145 billion weed market…
So much so…
Seeking Alpha went on record and revealed…
"[This tiny company] has been laying the foundation for a cannabis empire… it will have more cannabis annually than even the largest companies in the sector…"
In other words… some people are about to make a lot of money.
But how do we know this is going to happen?
History Repeats Itself
Well… if we take a look at history, we can see what happened in a similar industry…
Alcohol.
During the Prohibition era (1920–1933), the alcohol industry was all but decimated.
But almost immediately after Prohibition ended in 1933… it skyrocketed.
Heck, even during the depths of the Great Depression, one beer company soared 17-fold in just five years.
And the reason is simple…
People like to drink…
And with legalization and increased opportunity… more and more people had the opportunity…
In fact, since 1933–1980, alcohol consumption is up over 150%…
And this boom turned alcohol into a $1.3 trillion business.
And weed is almost guaranteed to follow the same path…
Study after study shows — as weed becomes more accessible and there's less social stigma —
Marijuana usage will skyrocket.
In the coming years, marijuana usage is projected to soar over 3,550%.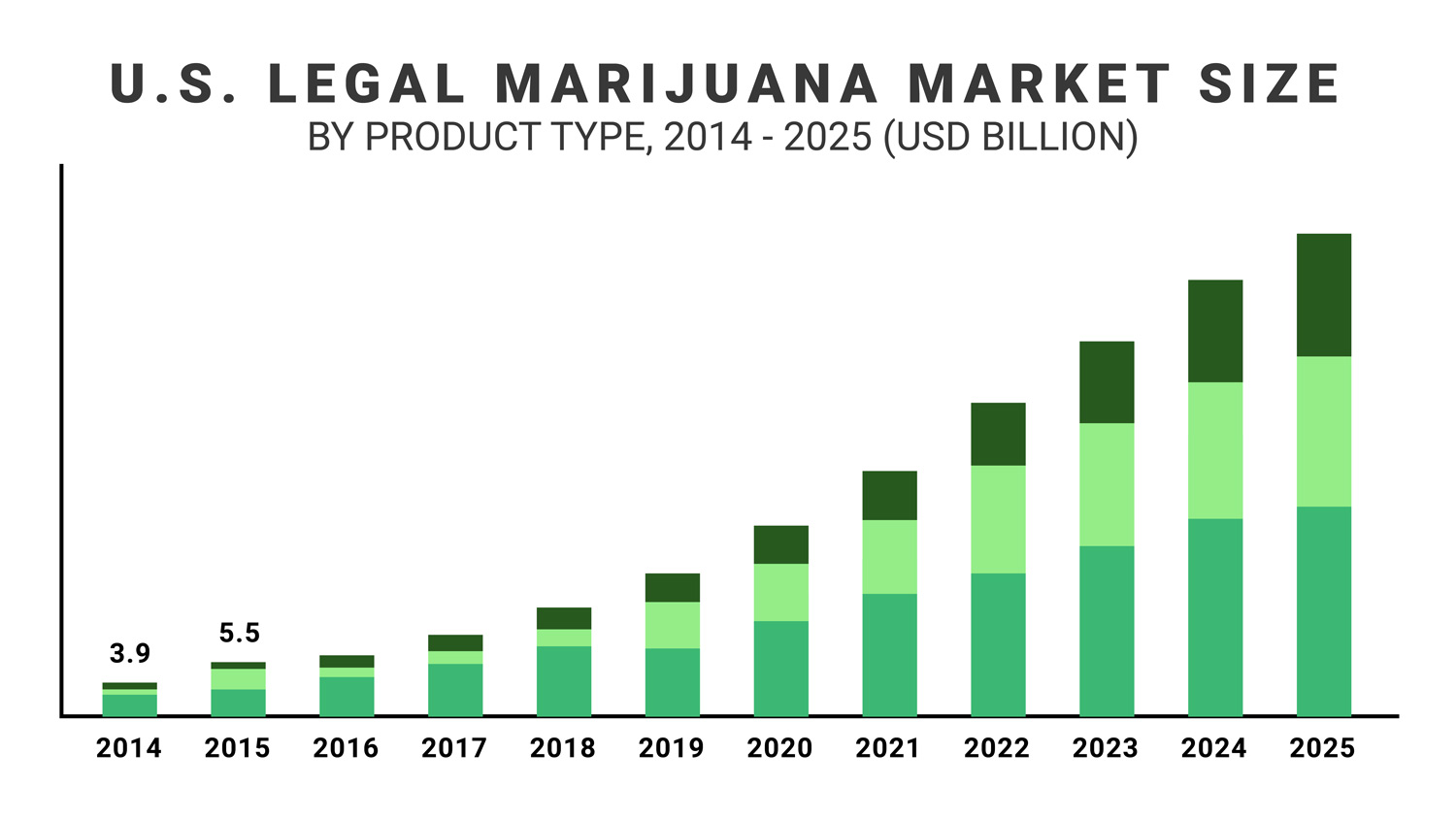 And I'm NOT just talking about recreational use…
When you factor in the all the other uses for marijuana and hemp… including medicinal and commercial… things could get…
VERY BIG…
VERY FAST!
But as I said…
You can't just pick any old marijuana company and expect to become an overnight millionaire.
If you really want a shot to maximize your gains, you've got to be strategic…
You've got to find a company perfectly positioned to capitalize on the coming boom…
Without being overly risky regarding small-cap, penny pot stocks.
And as I've showed you…
With the access to massive amounts of weed and a breakthrough business model… and a market already facing massive shortages…
This tiny company is set to be…
The best company…
In the best industry.
And when you consider — this company could the dominant player in a $145 billion market in the years to come…
And it trades for just under 70 cents!
The profit potential is scary good.
We're talking life-changing gains of up to 30,000% or more in a matter of years.
I'll show you how to get in on this play in just a second…
But before I do, I want you to realize…
As good as the marijuana markets have been over the last few years…
It's about to get better…
A lot better!
See, while the media is focused on the massive gains we've seen so far, they're missing a giant piece of this puzzle…
Because the reality is…
Worldwide Dominance
The HUGE runup we've seen in marijuana over the past few years has been from North America… only.
But with legalization being discussed worldwide in countries like Mexico, Colombia, Argentina, Spain, Belgium, Italy, Germany, France and the U.K.…
We're looking at an entire new ballgame.
And when you consider these countries have a combined population of over half a billion people…
This alone could drastically increase the size of the marijuana market.
Consider that…
Right now — according to some sources —
Marijuana producers are drowning in demand and can only service a fraction of the market…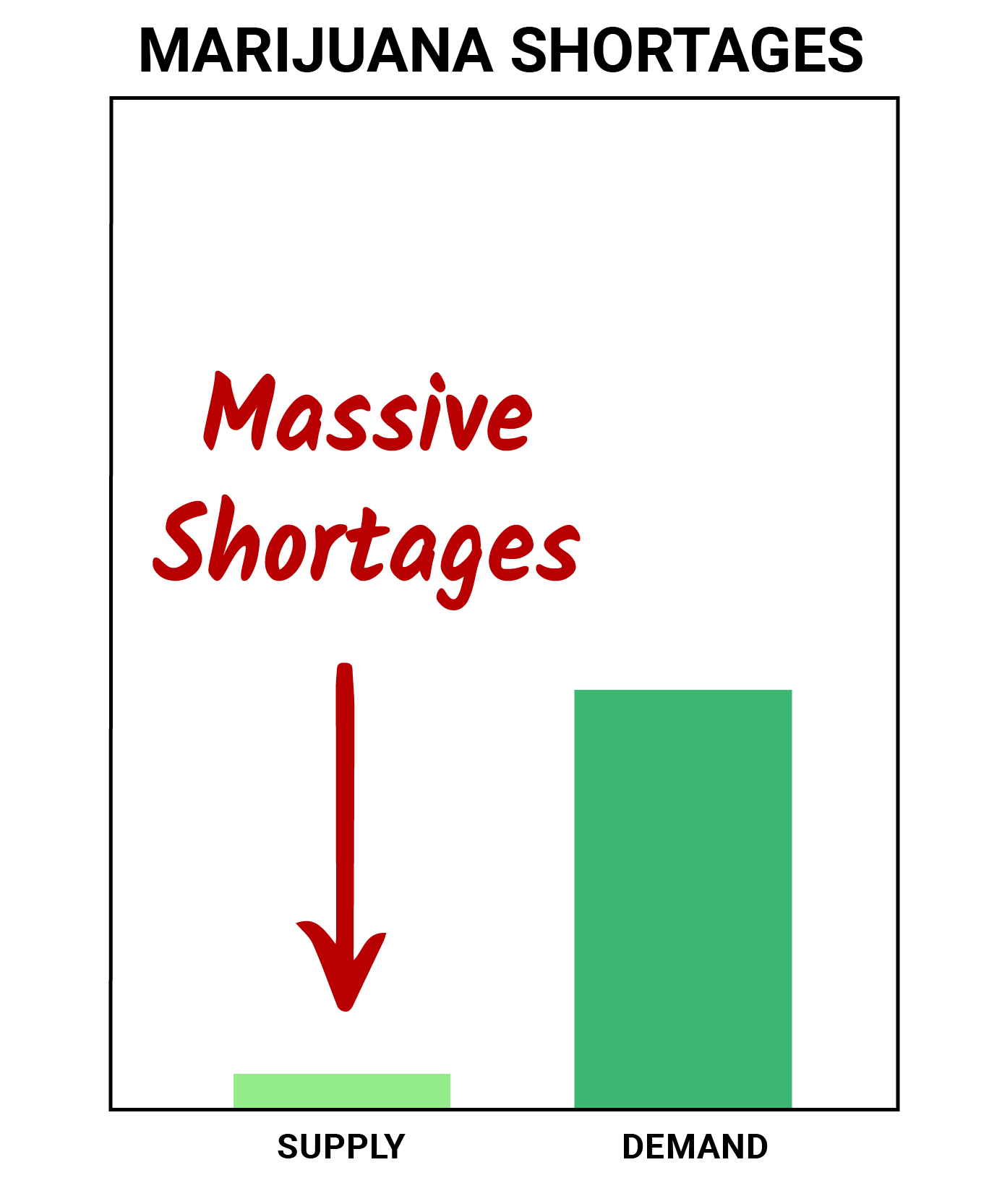 Leaving massive shortages…
And that's just North America…
What do you think's going to happen when markets increase in size and we potentially add another half a billion people to the marketplace?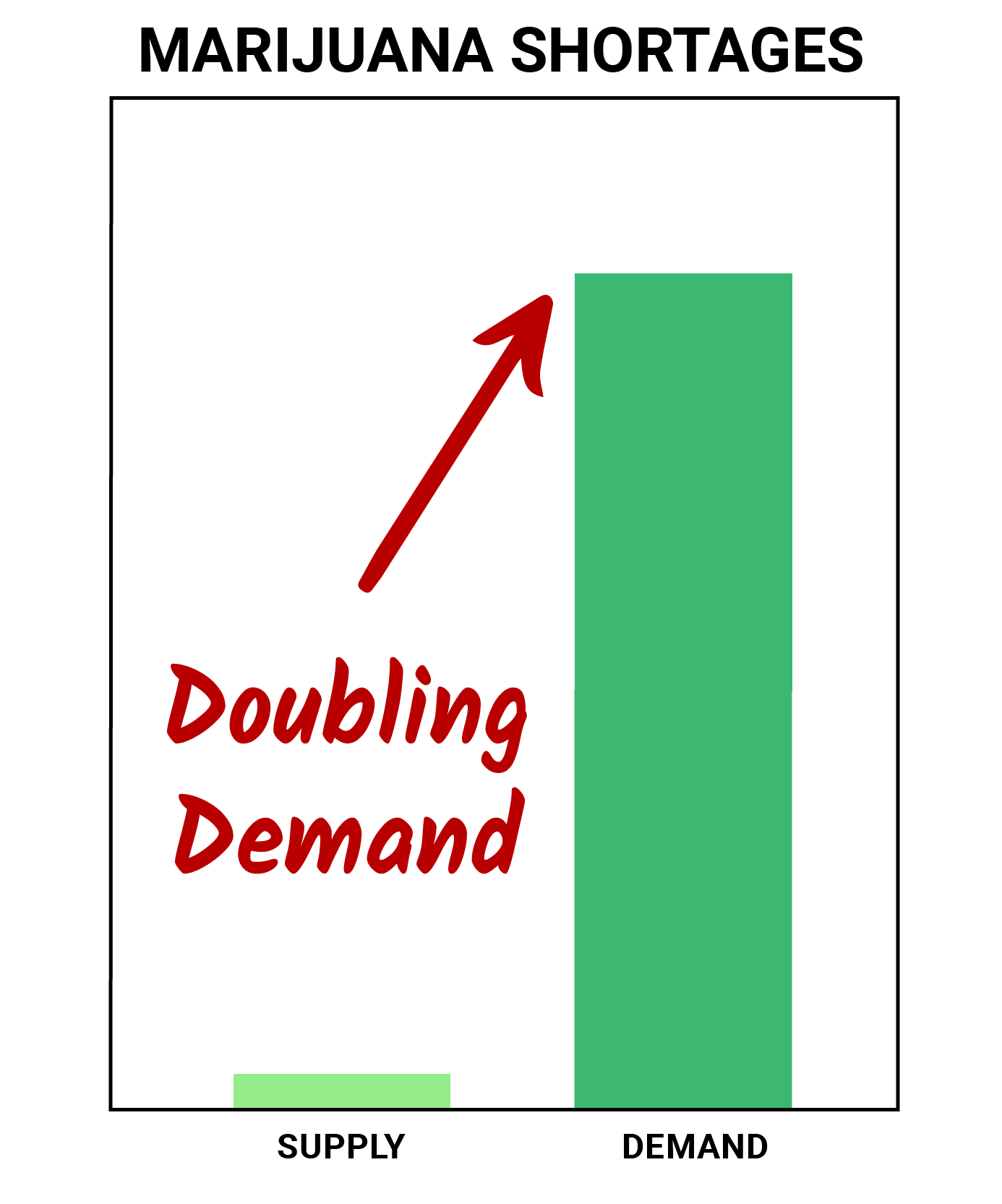 You got it…
Markets are going to explode!
And any company that can supply that demand is going to make an absolute fortune.
And here's what's great…
Although few marijuana companies have the capacity or the structure to be able to scale out to meet the worldwide demand…
This tiny company is the exception and has what Business Insider called the…
"First-mover advantage in becoming the multinationals of cannabis."
How's this possible?
Again, it all comes down to this company's unique diversified structure and streaming model…
As Business Insider continued…
"Because [this tiny company] is the only company employing the streaming model, it has far and away the best opportunity to meet scaled up capacity and deliver on this huge global market opportunity."
In other words…
This company has access to a ton of weed from a lot of different sources to meet massive worldwide demand.
I'll show you what to do next, but first, let me explain something…
By now you're probably wondering… why am I sharing this information?
Why Would You Share This Information?
Why not just use this myself and get incredibly rich?
Well… I'll tell you…
But first of all — now, I don't want to sound tacky, but I'm already rich.
See, over the past 20 years, I've had some incredible opportunities…
I've worked on Wall Street…
Started numerous million-dollar companies…
Had the chance to build incredible connections that go from the head of Google X (Google's experimental laboratory)…
To Peter Thiel, founder of PayPal and an early investor in Facebook…
To billionaire Mark Cuban, owner of the Dallas Mavericks and Shark Tank TV show star.
I'm also connected with just about every big hedge fund manager in Manhattan…
And virtually every major venture capital firm on both the East Coast and in Silicon Valley.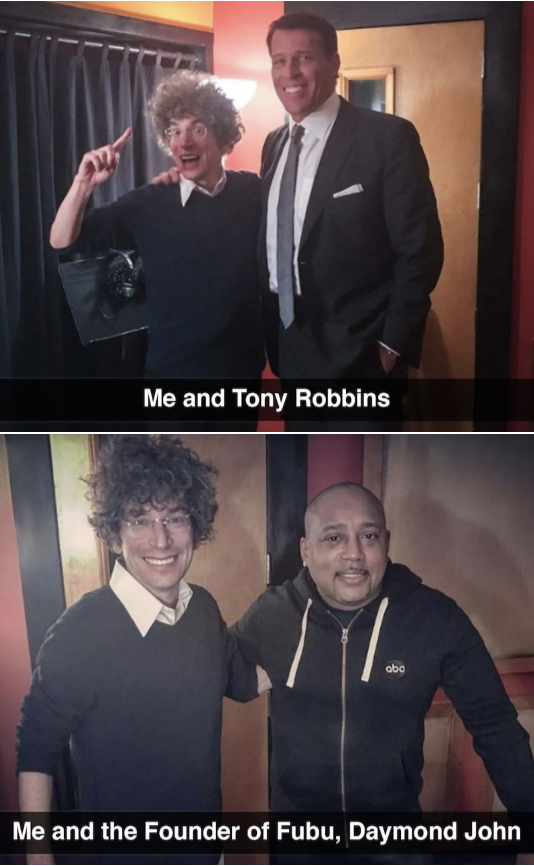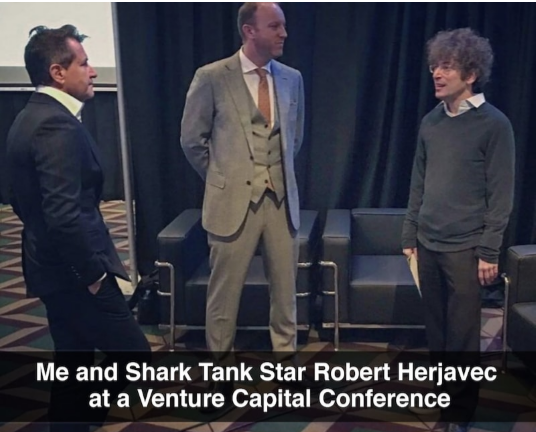 And these connections have allowed me to make more money than I'll ever need.
And at this point in my life, I feel it's my duty to pass it on.
But there's another reason too…
See, things are great for me now…
But it wasn't always like this…
In fact, just a few years ago, I was dead broke and at the lowest point of my life.
It actually got so bad I was contemplating suicide…
Figuring my family could collect the insurance money and that they'd be better off without me.
So if you're feeling down about your financial situation…
I'm here to tell you there's hope!
And if you follow my simple instructions… and take action before December 16th…
I can show you how exactly how to cash in on a massive fortune starting with just a modest investment.
But don't take my word for any of this…
If you'll simply look at the numbers, it's a no-brainer…
Right now… this company has a stake in close to a potential 880,000 pounds of weed… or roughly up to $2 billion in annual sales.
And when you consider this thing trades for just under 70 cents…
You don't need an MBA to see this play has the potential to be an absolute home run.
But as good as the big revenue numbers look…
What really separates this firm from all the others reveals itself when you take a deep dive into the details.
Producing Weed for 50% Cheaper
As I said earlier, this tiny company is NOT your standard weed company.
Instead of taking the typical approach of having one or two grow houses supply them with marijuana…
This group has taken an innovative approach…
And adopted a royalty method…
That allows them to not only have multiple streams of product…
But more importantly… allows them to slash production costs to the bone.
With an eternal rate of return of 60%…
The Motley Fool acknowledged:
"The result of this lucrative business model is that [this tiny company] should have the highest margins among all pot stocks"
Think about that…
Not only does this firm have access to 17 separate streams of marijuana… over 2 million square feet of grow space… and access to nearly 1 million pounds of weed every year…
It also has the potential for the highest margins of any marijuana stock in existence!
Are you starting to see why I call this the opportunity of a lifetime?
Now, if you're as excited as I am… and want to learn more…
Here's How To Get Started
As I mentioned earlier, my name is James Altucher.
And although I spent my earlier career as a hedge fund manager making rich people richer…
Over the last few years I've partnered up with the largest financial research firm the world —
And our goal is simple —
To take the same techniques I used as a hedge fund manager and teach them to the general public.
Because the reality is…
Getting rich isn't about working harder or longer…
Building real wealth is about working smarter and using the right strategies.
And when you begin investing in opportunities like this company I've been telling you about…
You'll be amazed how fast you can get rich.
And I've got to say…
Of all the things I've done in my career…
Showing people how to change their financial life is by the far the most gratifying…
Here's what a few people who've followed my work have said:
"The Most Interesting Man in the World… This man has changed my life, and the lives of thousands of people that follow his every word. He is the most valuable mentor I have."
— Brian Rashid, Forbes contributor
"You can make a lot of money, no matter what your age"
— Porter Stansberry, founder of Stansberry & Associates Investment Research
"James Altucher is scary smart."
— Stephen J. Dubner, three-time New York Times bestselling co-author of Freakonomics
"This is a fine distillation of information worth every penny. I have found incredible gains of 180%, 80% and 50% in 8 months or less (100% average!). I trust James based on his background, authenticity, and his methods of choosing investments. I think acting on his recommendations will lead to my financial freedom."
— Steven S.
"I've got to admit I started out as a doubting Thomas… But after 182% gain, 60%, 22% and another 75% last year… Im a believer… I sincerely appreciate your recommendations."
— Geoff S.
And these are just a few of the examples I get every day. And while no investment is 100% risk-free and volatility may be an issue for a while in the marijuana markets, I firmly believe this tiny marijuana company I've been telling you about…
Is the best opportunity to get rich in the weed market I've ever seen…
And that's why I'm so excited to show you my brand-new research on getting rich in the exploding marijuana markets.
I call it:
The Only Marijuana Stock You'll Ever Need: How To Make Up to 30,666%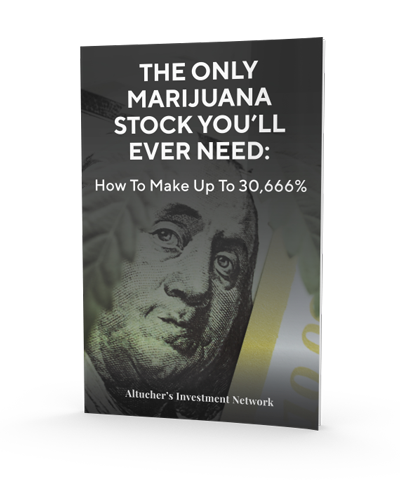 Inside this quick, easy-to-read guide — you'll discover all the details you need to capitalize on this play…
Including the company name, stock symbol and all the dates you need to know to make an absolute fortune on this play.
And I've printed out 562 copies —
And I'd like to show you how to claim one FREE today.
I'll even cover the shipping cost to get it to your front doorstep.
This report breaks down the entire strategy… including the history behind this company and the projected timetable for this coming boom.
The gains could be explosive.
And I've given you everything you need in this special report…
Again, this insider's guide is called:
The Only Marijuana Stock You'll Ever Need: How To Make Up to 30,666%
And with your permission, I'll gladly rush you a downloadable version directly to your email… at no charge.
Or I'll drop you a free copy in the mail.
It's your choice.
But either way, you've got to hurry — with only 562 copies available today…
And a cutoff date of December 16th…
The sooner you get in, the more money you are likely to make.
Bottom line is this weed opportunity gives you a fantastic opportunity to get rich in the hyper-volatile weed markets
But you see, up until this point, I've mainly focused on this tiny company and the incredible kick-start they could give your portfolio.
But what I haven't told you yet is that this weed stock is just one of the weapons I recommend for a chance to increase your gains while potentially slashing your risk.
In fact, over the last several years, I've developed an entire newsletter dedicated to revealing hidden situations that present phenomenal profit opportunities like these.
I call it Altucher's Investment Network.
This monthly letter specializes in finding undervalued, safer investments… far from the beaten path of Wall Street.
This work is my passion and has taken me to numerous states and countries in search of the perfect investments…
In fact, in the last year alone, I've sifted through thousands of annual reports, pored over countless balance sheets and had boots on the ground in numerous countries.
Grueling?
Sometimes, yeah.
But that's the kind of work and diligence it takes to locate exceptional opportunities like the newsletter I've been telling you about.
As I said, I've just created a report that gives you full details on this opportunity that I'd love to send to you FREE.
But before I do, I want to give you something very special…
If you're one of the first 562 people to respond today, I'll also send you another FREE report called…
Ultimate Retirement: How to NEVER Run Out of Income With the 28% Retirement Plan
Right now, most Americans have savings accounts that are paying out anywhere from 0.01% to 1% interest…
In other words… peanuts.
But did you know there's a new "savings account" — tailor-made for Americans 59 ½ years or older —
One that could give you the chance at binding returns once seen up to 7–28.9% a year?
I'm serious…
Since 2007 — a brand-new "retirement account" is spreading like wildfire across the country.
One that in many cases allows you to outperform traditional banks by up 32 times!
I call it the 28% Retirement Account…
Because unlike other risky investments like stocks, bonds or options…
These could provide a schedule of binding income opportunities…
Once a month… even in the face what the hyper-volatile markets are doing.
John Mack, former chairman of Morgan Stanley, has invested several million of his own capital in these notes. When asked about it, he said:
"Three-year Treasury bonds are paying 0.4% in interest. With [these notes], there's a real opportunity here."
Vikram Pandit, the former CEO of Citigroup, is also deeply involved. He called this phenomenon a…
"radical transformation of the global banking landscape"
Although I'd estimate 99% of Americans have never heard of these —
These accounts are available in 48 states and offer retirees the chance to drastically outperform typical banks.
In fact, if you've got enough of these accounts — and the right ones — you could add as much as an extra $9,517 per month to your retirement income… depending on how much you choose to invest.
That's potentially an extra $110,000 per year… more than twice what the average American household earns.
Compare that to Social Security, and you'll quickly see how drastically this could change your retirement…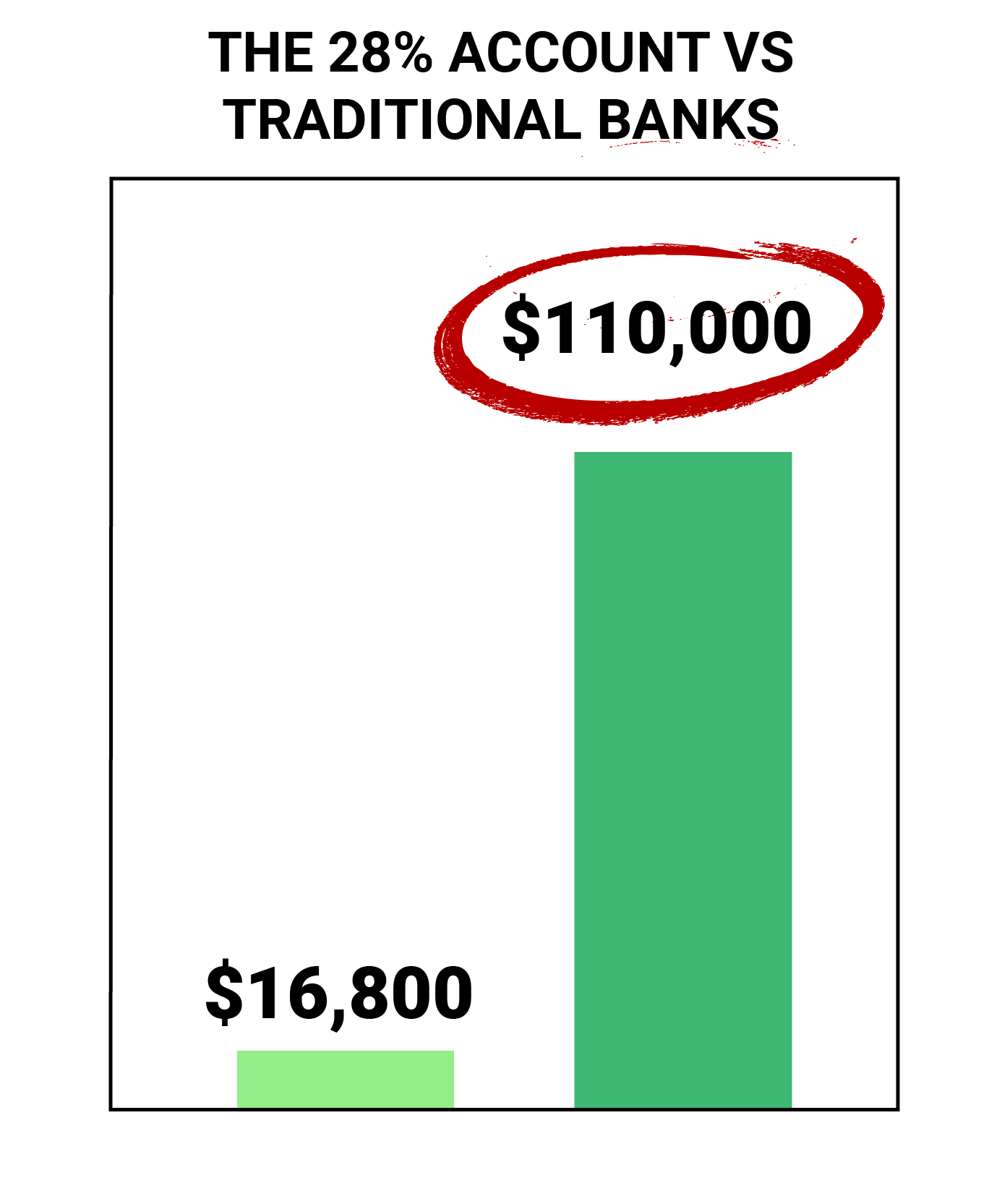 And here's the best part…
You can get started in just minutes.
Simply log onto a website — click your mouse a few times —
And you can begin selecting which returns you'd like to receive…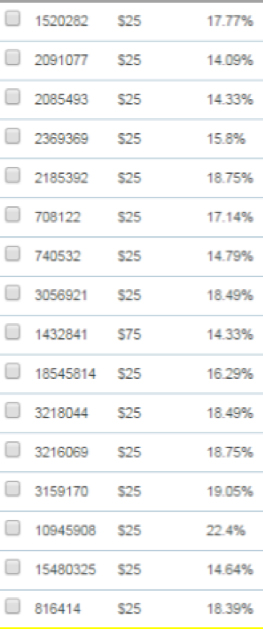 It's that easy.
This strategy requires:
No experience
No previous knowledge
No computer skills
Believe me…
You'll never find returns like this…
In fact, it's so simple, this strategy is exactly how I invest my own money.
And it could give you the chance to join countless Americans like…
Mike M. from Florida…
Who in just nine months has exceptionally made over $76,049!
That's over $8,000 a month!
Although he's been doing this since 2013…
He told me:
"I have NEVER lost money. My account has gone up every single month."
In short, this is about as close to a sure thing as you can get.
And I've put together a brand-new report that tells you everything…
Including how it works, the potential and the risks.
I call it…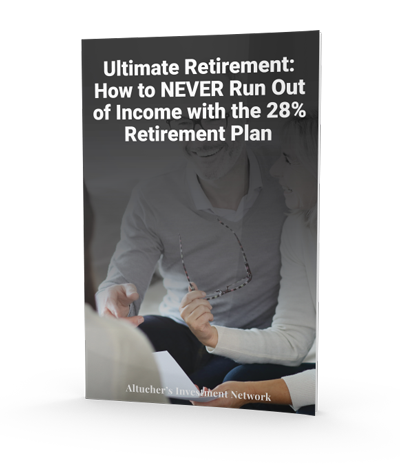 Ultimate Retirement: How to NEVER Run Out of Income With the 28% Retirement Plan
And I want to send this to you FREE with your subscription as well…
But I'm not done yet…
In fact, if you take us up on our offer today… I've got something else I'd like to send you FREE.
It's one of the most valuable bits of information any retiree will ever get.
It's called…
The Big Book of Free:
Over 120 Ways To Get What You Want & Need for Free — or for Pennies on the Dollar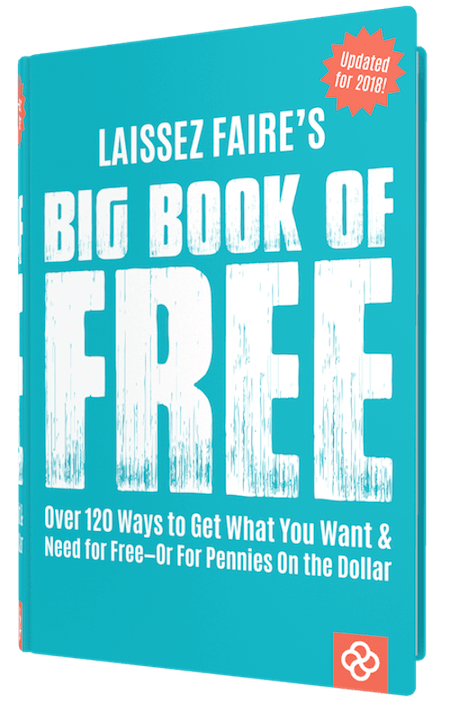 Most people don't realize this, but…
There are specific things well-connected people do to get what they want for free… or for pennies on the dollar.
And inside The Big Book of Free…
You'll discover 127 of these simple ways to get what you want or need — while spending far less than everyone else does.
If you haven't heard of these secrets, it's not your fault.
Many of them are only talked about by the elites, special interest groups and government insiders.
But our extensive research has uncovered 127 of them.
And in a few moments, you'll have a chance to hold every single secret in your hands — absolutely FREE with your subscription:
I'm talking about secrets like:
How to Collect $5,000 in Free Flights Each Year. If you like to travel, use this one secret of the world's globetrotting elite to collect up to $5,000 in free airfare every year… plus free first-class upgrades. (Page 5.)
Pocket $1,000s in Hassle-Free "Rent" Each Month. Discover how to collect worry-free "rental" income… with no down payments, no maintenance and no pesky tenants. Just safe, reliable payments. (Page 295.)
Get 70% More Interest From Your Checking Account. This little-known checking account lets you collect roughly 70% more returns than the highest-performing checking accounts… with no minimum balance and no ATM fees. (Page 193.)
Collect $100s Just by Judging Companies' Products. If you've got an internet connection and are willing to spend a few minutes answering questions, I can show you to earn hundreds of dollars without ever leaving your home. (Page 243.)
Turn Your House Into an ATM. If you own a home, you're sitting on a gold mine of opportunities for extra income. Every single part of your home — from your driveway to your closet — can be used to make you extra money. See Page 172.
Get Paid To Play Golf. You can get paid up to $1,000 a week just to play golf. Not only will you get to play with influential people on Big Business' dime, but you'll get paid to do it. See Page 122 to learn exactly where to look, who to talk to and what to say.
And that's just a tiny sample of what you'll find inside the pages of The Big Book of Free.
You'll have to see this information for yourself to find out how incredibly valuable it is.
Look, in today's world, life comes at you fast.
You need to be dialed into the very latest tools, techniques and "hacks" to make and save more money.
That's why my research team and I put together The Big Book of Free…
And I'd like to send you a copy FREE when you subscribe today…
But is this research right for you?
Well, only you can decide after seeing my research firsthand.
But there is a dead-certain way to tell if it's definitely NOT right for you…
Conventional Thinkers
Not Welcome
If you're the type of person who thinks our liberal politicians have your best interest at heart…
If you're the type of person who actually likes paying overpriced commissions to buy into things like stocks, bonds, options and mutual funds…
And if you're the type of person who's willing to settle for table scraps, just because you're lazy and don't want to do any extra work…
Then I can say that Altucher's Investment Network is DEFINITELY NOT right for you…
See, I'm looking for a group of folks brave enough to tap into the same investment research the world's most rich and famous use to grow their wealth.
The assets we examine aren't typical. They require a special type of person — an unconventional thinker — to see 'em work.
They're more fun.
They're easy (if you play them the way I'll show you).
And most of all…
Done the ways I'll show you, they could just make you a fortune.
So that you can make sure a trial subscription is right for you, here's what I've arranged for you today…
Try Out Altucher's Investment Network for
12 Months Completely RISK-FREE!
Enroll today for a trial subscription to Altucher's Investment Network, and I'll automatically email you, with no obligation, digital copies of:
FREE Gift #1: The Only Marijuana Stock You'll Ever Need: How To Make Up to 30,666% ($199 value)
FREE Gift #2: Ultimate Retirement: How to NEVER Run Out of Income With the 28% Retirement Plan ($199 value)
FREE Gift #3: The Big Book of Free ($199 value)
In addition, you'll also receive 12 issues of my monthly newsletter in your email inbox.
You'll have my personal promise that each issue will detail cutting-edge ways for you to potentially increase your gains in today's crazy market environment… all through hidden investments.
If for any reason over the next 12 months you're not satisfied, simply let us know and we'll send you a full refund, no questions asked.
Yes — a full 365 days. I'm sure you'd agree that's the "best in class" guarantee.
After all, where else in life can you try something for a FULL YEAR and get your money back if you don't like it?
And… if you do decide to part ways… you can keep everything we've sent as a thank you for giving our service a try. We'll simply agree to part as friends.
Fair enough?
But frankly, I don't think you'll be canceling…
Because once you get a taste of how quickly and radically your financial situation can be changed with the right information… you're going to be as hooked as I first was.
So…
How much does Altucher's Investment Network cost?
I'll tell you… but before we get into that, there's one more opportunity I think you should know about…
The Choose Yourself Guide to Wealth
The list price of this hardcover is currently $15.70 on Amazon.
But I'll give you an electronic copy of this book… absolutely FREE as a part of this offer.
This 279-page book is jam-packed with some of my best income secrets that I personally use to survive and thrive in the new American economy.
For example, you'll discover…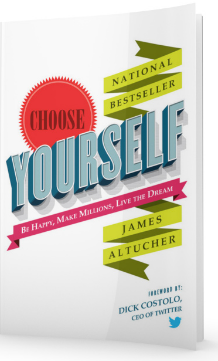 ***How to make $40,000 a month on Amazon!
You'll be amazed when you learn how one of my friends is using Amazon to make more money than 95% of CEOs in the corporate world…
WITHOUT owning a company, sourcing products or hiring employees… (See Page 181.)
***How to eliminate your debt in 30 seconds or less.
You'll discover a secret method you can use to get rid of your mortgage and credit card debt.
It has nothing to do with declaring bankruptcy, moving or hiding your assets… and it's 100% legal.
But I have to warn you… this strategy is NOT for everyone. (See Page 218.)
***How to use my "Idea Matrix" to create your own income… and never rely on corporate America or the government again!
Worried about depending on Social Security checks?
Anyone who learns how to use this secret tool may never have to worry about income again! (See Page 19.)
***And much, MUCH more…
You'll have to see this information for yourself to find out how incredibly valuable it is.
It gives you the very best ideas, tricks and techniques to enhance your quality of life.
And we'll not only share these secrets with you…
We'll walk you through how to do them… step by step.
You'll know exactly how to make them work in the real world.
And this book — along with all the other reports — is yours FREE when you take a trial of Altucher's Investment Network.
How To Get Started
The retail price for Altucher's Investment Network is $299 for a yearlong subscription.
But for a limited time, my publisher has arranged for you to get the entire year of Altucher's Investment Network for nearly 84% off.
That means for a little more than 10 cents a day, you can subscribe to my research service for an entire year… plus, these two reports and FREE books…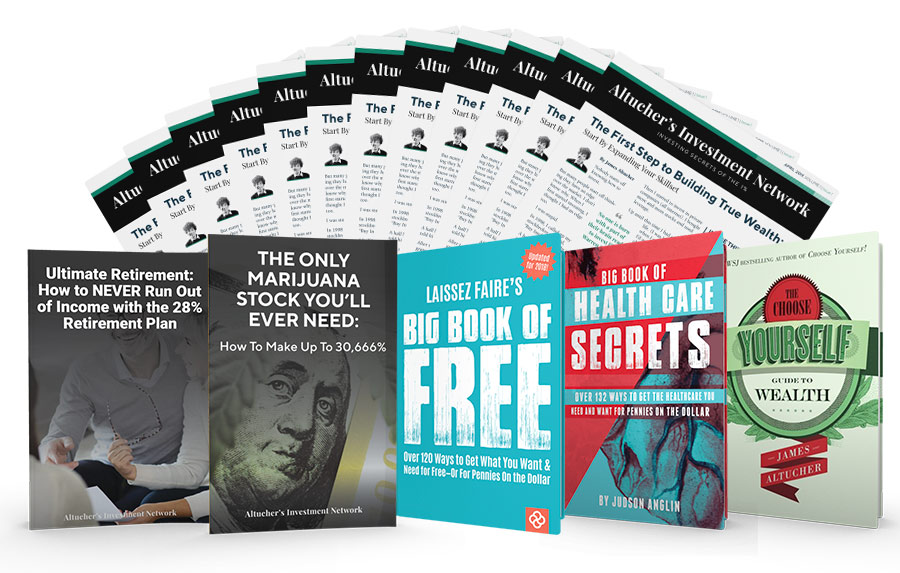 With a listed value of over $911.70, for just…
$49
Why so cheap?
It's simple — we are hoping this is going to be a long-term relationship… and the best way for you to see just how amazing this research is… is to try it out for yourself.
So that's why I'd encourage you to take us up on the best deal we've ever offered.
And remember — there's no obligation.
Take your time. You have a full year to make sure this is right for you.
If for any reason you want to leave us, no problem. Just let us know and we'll send you a full 100% refund — no questions asked.
And to top it off, you can keep everything we've sent you as our thank you for giving this research a try.
Bottom line: With this offer, you simply can't lose!
Running Out of Time… Window's Closing
Now, I know we've covered a lot of ground, so let me wrap things up…
And show you what to do next… because remember, learning how to collect these income checks is just minutes away.
I realize right now you may be feeling overwhelmed, confused or even a little skeptical, and that's OK.
The way I see it… you've basically got two ways to go from here…
Option #1: Take what I've told you today and try to figure it out alone…
And who knows…
If you've taken really good notes, are willing to make a few calls to the SEC and learn some new financial skills… you may find some success.
Or there's Option #2, the savvy choice…
Let me do the grunt work for you…
Why start from scratch and try to reinvent the wheel when I've laid out exactly how to cash in on a ton of off-the-radar income opportunities…
Techniques that have been tested for years… ones that've been responsible for countless dollars in profits?
Just imagine finally breaking free from the financial shackles that've held you down for so long…
Imagine what it would be like to wake up to reliable and consistent gains…
And turning a small nest egg into an absolute fortune!
Like I showed you… there's literally thousands of dollars just waiting to be claimed.
And all of this without risking the farm, sitting all day in front of a computer and staying awake at night worrying about another stock market crash.
Altucher's Investment Network is the easy path to wealth and independence.
So if you want to finally start earning the type of returns you deserve without having to:
Spend all day in front of a computer
Risk your entire nest egg
Open all kinds of complicated accounts
And memorize balance sheets
Then is not just a publication for you…
It's the only publication for you.
Let's take a look at what you'll receive when you join us today: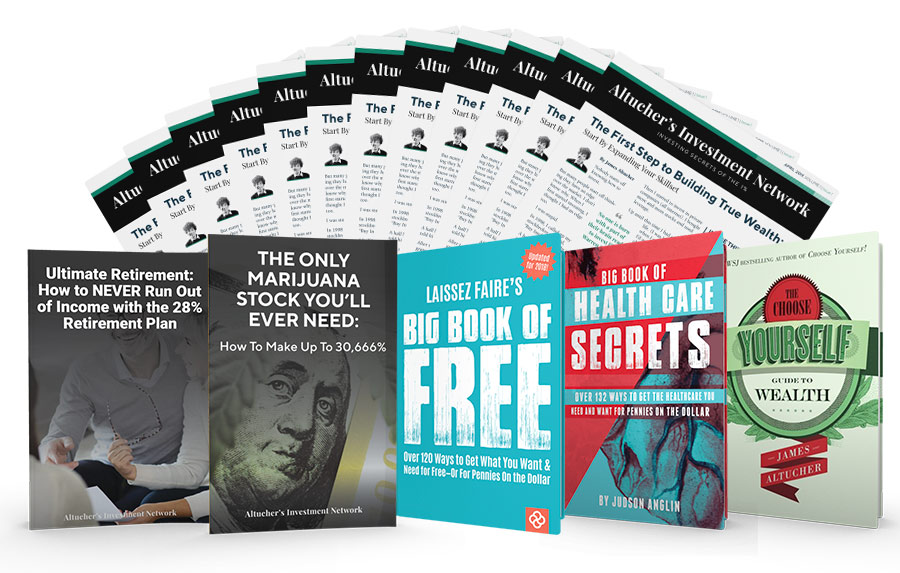 But remember, we've only got 562 copies available, and if you want yours… you need to act now… first come, first served.
I'd hate to see you miss out on this newest crop of income recommendations.
Also, keep in mind, we have a strictly limited membership quota today, and once that's filled, I can't guarantee we will let anyone else in.
Only the first comers will be guaranteed access to this offer… everyone else could be out of luck.
So go ahead and click on the orange button below to claim your discount now.
Once you subscribe, you'll be granted immediate access to everything, including all the bonuses.
So take action now, and take advantage of this limited-space offer while you still can…
And wisely get on the right path to a safe, and profitable future!
Click the orange box below, and we'll see you on the other side.
Sincerely,
James Altucher
P.S. Click the link above and claim all your FREE reports…
When you do, you'll be taken to a secure order form.
On that page, you'll be able to confirm everything that comes with your risk-free subscription — including The Only Marijuana Stock You'll Ever Need: How To Make Up to 30,666% — before making your final decision.