Former hedge fund manager and self-made millionaire James Altucher
reveals the life-changing, fortune-making power of...


Learn how this massive payout plan…
Offered by the most profitable company in marijuana…
Could double your retirement savings starting with as little as…
$50
Wall Street will not advertise it.
Your 401(k) can't compete with it.
"No wonder Wall Street lobbies hard… if this 'secret' ever got any widespread publicity and was regularly advertised, brokers would go broke!"
— Paul B. Farrell, the executive vice president of the Financial News Network
Wall Street's "best-kept secret."
— Vita Nelson, editor of Moneypaper
Dear Reader,
Did you know that ordinary Americans can legally access an almost unheard of "secret" plan that could allow anyone to retire rich from marijuana?
And even though it's got nothing at all to do with the government…
This plan is much safer compared to other investment strategies.
This 100% fully legal plan could be your ticket to financial independence, once and for all, using a strategy that goes back over 40 years…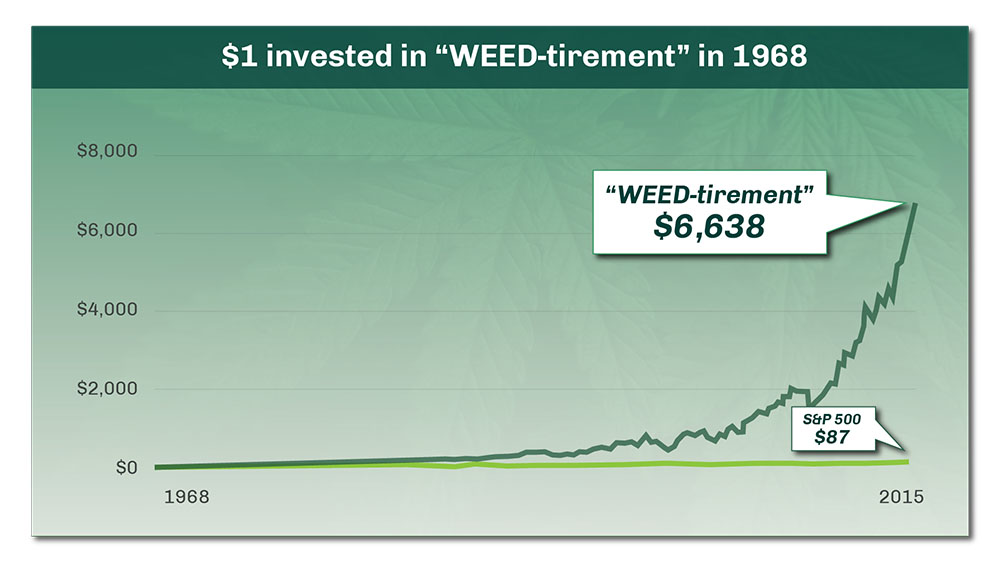 Just a single dollar in what I now call "Weed-tirement" could have grown into $6,638 by 2015.
That's a 663,700% gain!
Enough to turn $100 into $663,700 or $1,000 into $6.6 million!
And for the first time ever, this tested private-sector strategy to grow retirement wealth is available to anybody excited about marijuana opportunities.
How is this possible, since marijuana has only been legal in a few places in the U.S. starting only a few years ago?
Don't worry, I will reveal everything in this short letter.
Including how you could start today, with as little as $50…
… and begin building what could eventually become a multimillion-dollar retirement fortune through this virtually unheard of, yet fully legal and licensed program.
And you can do it WITHOUT getting involved in risky penny stocks…
… or gambling on the next pot IPO…
… or having to learn a complex trading system.
In fact, what I'm calling "Weed-tirement" means you could potentially fund a seven-figure retirement for yourself without going anywhere near a Wall Street broker or any other type of greedy "middleman."
With a tiny initial commitment of less than $100…
You could be on your way to receiving regular payments that start adding up to $10,000, $20,000 or more every year.
And over the long run, simply by participating, you could even be seeing payments adding up to six figures each and every year!
The best part about this alternative investment program is it works the same way a 401(k) fund does.
But you don't have to wait 20 years or more to start seeing the results.
Because you'll start to receive your payments almost as soon as you enroll and commit to investing.
It all works by tapping into the revenue of one of the most profitable companies ever to enter the marijuana trade.
And with the explosive growth in legal marijuana sales happening right now…
The timing of you finding this opportunity simply could not be better.
In fact, legal cannabis sales in the USA were up to $10.4 billion in 2018. This was almost double from 2017! And they're projected to go up another 200% by 2022.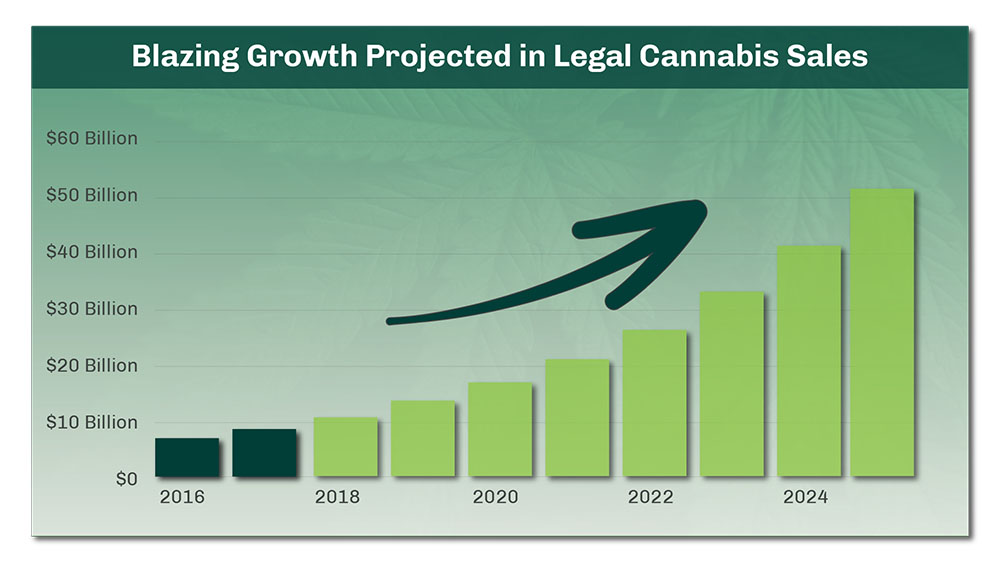 The growers just can't keep up with demand.
That's fantastic news if you've got your money in "Weed-tirement."
And even though nobody in the mainstream media is talking about it…
And no one in the financial news would ever give you the details (in fact, it's illegal to advertise this opportunity to the general public)…
Other Americans have already found out about this opportunity.
It took a little digging around, but I found some people who are already benefitting from it.
They're picking up payments that arrive like clockwork.
People like 58-year-old Jenny Skeine, from Nevada. She collected an extraordinary payment of $4,587.20 in early January.
And another for the same amount in April.
55-year-old Norman Markum, from Delaware, got his scheduled payments for $7,380 in January and April too.
These really are exceptional results.
But they are nothing compared to this…
Molly McGrath just collected absolutely huge payments of $24,116 each.
Now, Molly, at 62, is a rare example of someone who's able to invest more substantially in her plan.
But her profits demonstrate just how powerful this strategy can be. In fact, the people who are already enrolled in this are waiting on their next payments.
You see, payouts arrive about every 3 months, give or take a day or two.
And anybody can take advantage of this payment schedule starting now.
It doesn't matter what your current financial situation is.
As long as you register and contribute a minimum of $50 to this plan by September 12th, you'd be set to receive your first payment too.
After that, you're good to go.
You're on the books for the October 10th payout.
And you're locked into receiving 4 payouts, every year, forever.
Of course, this program, like any other strategy to build wealth, does come with inherent risk.
And just because other folks are making a killing from this plan, that doesn't guarantee you will too.
Because, like any retirement fund, you get bigger rewards by making larger contributions.
But by getting in before the next scheduled payment, you'd be that much closer to meeting your goal of a comfortable retirement.
You don't need to know anything about trading…
You don't need to know anything about marijuana investing…
Once you've secured your stake in the program, it can start to pay out thousands of dollars multiple times every year FOREVER depending on how much you put in.
So which company offers what I'm calling "Weed-tirement"?
And, more important, where can you find the information you need to grab your chance to transform a tiny initial investment of as little as $50 into your own personal retirement fortune worth millions?
I'll reveal all of this to you in the next six minutes.
I need to properly introduce myself to you.
Now, don't be too surprised if you don't have a clue about what you're about to see.
The elite on Wall Street and some of their very powerful friends in our government have worked hard to keep this hidden.
The last thing anyone on Wall Street wants to see is someone like you getting rich off of marijuana without them.
And that's exactly what "Weed-tirement" could allow you to do.
Over the past year I've directed my focus onto researching moneymaking opportunities in the marijuana industry.
I've been all over the country to discuss the future of marijuana with the entrepreneurs who are leading this revolution.
And one thing has become crystal clear…
Right now there is a legitimate opportunity for you to make a fortune off of pot, and 99.9% of Americans know nothing about it.
In fact, according to Directinvesting.com: "No one advertises ['Weed-tirement']. Brokers have no reason to do so and SEC rules forbid companies from advertising [it]."
My name, by the way, is James Altucher.
I'm writing you today with more than 25 years of investing experience.
I've made millions for myself and have been trusted in the past with managing the hundred-million-dollar fortunes of Manhattan's elite.
People trusted my Formula Capital hedge fund with $33 million…
Institutions trusted $115 million to 212 Ventures, a venture capital firm…
I founded and then sat on the board of Vaultus, a $600 million company…
I've started and run 20 businesses…
If my name rings a bell with you, maybe it's because you've read one of the 20 books I've written, including the best-seller Choose Yourself, a book Dan Dzombak of The Motley Fool named among the 12 best business books of all time.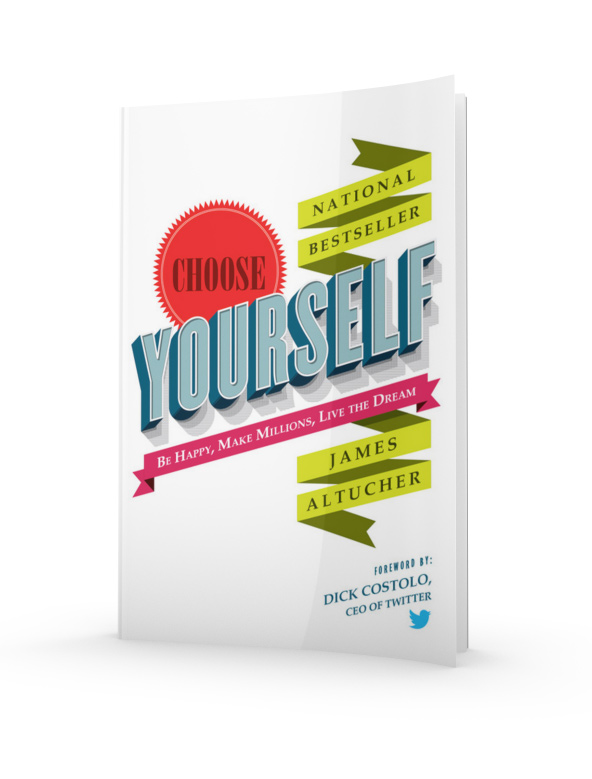 Or maybe you've read The Choose Yourself Guide to Wealth…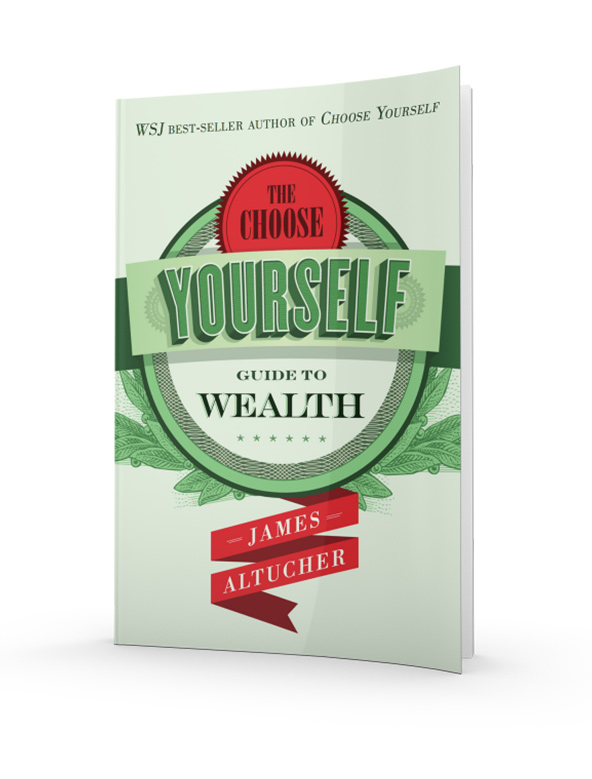 USA Today calls it "one of the 12 best business books of all time."
Perhaps you've read an article I've written or been featured in from The Wall Street Journal, The New York Times or the Financial Times…
Maybe you've seen me on a network like CNBC, The Street or Fox…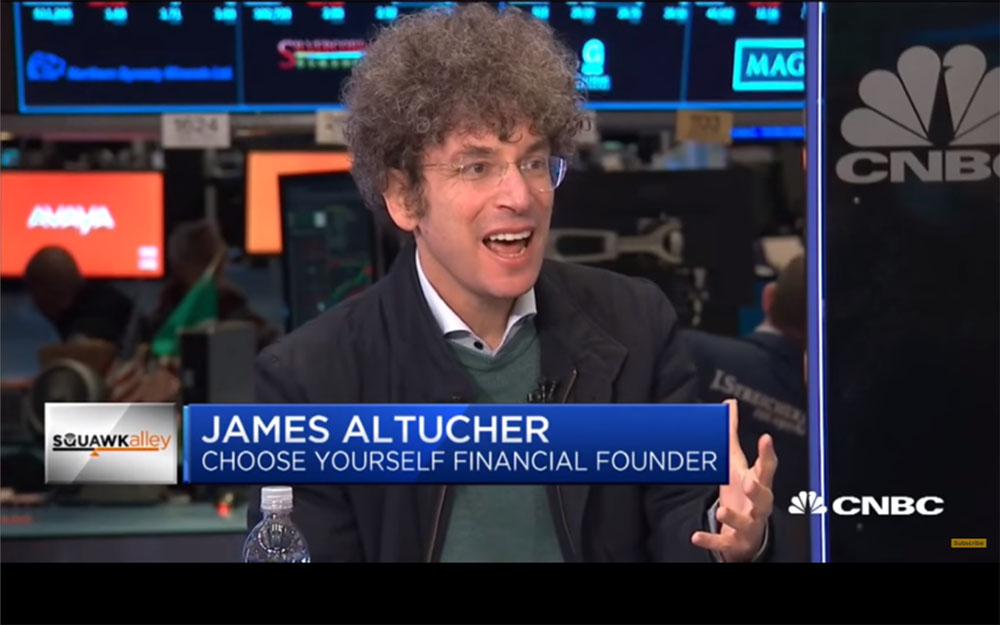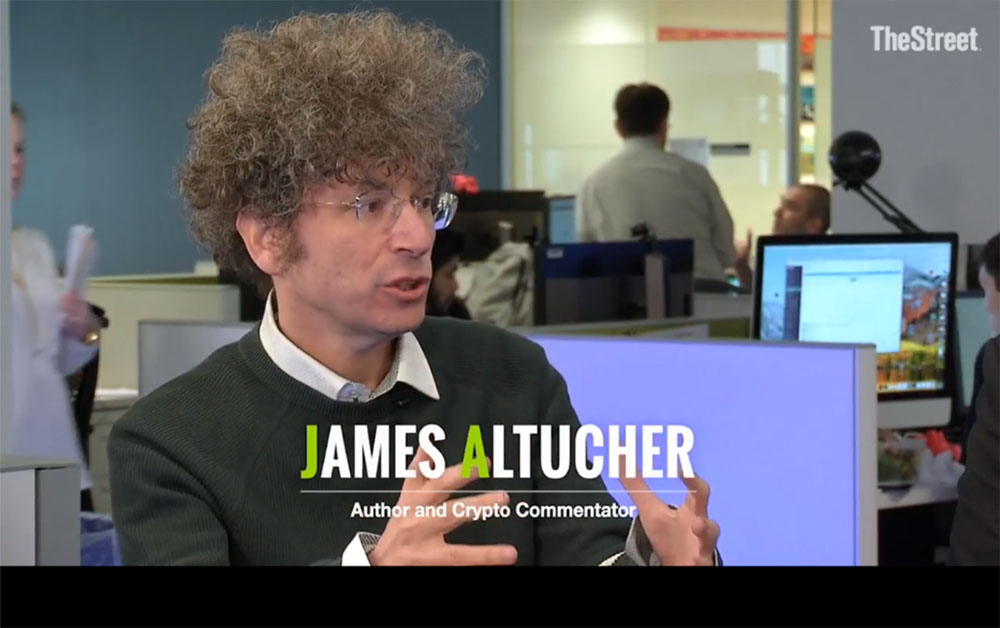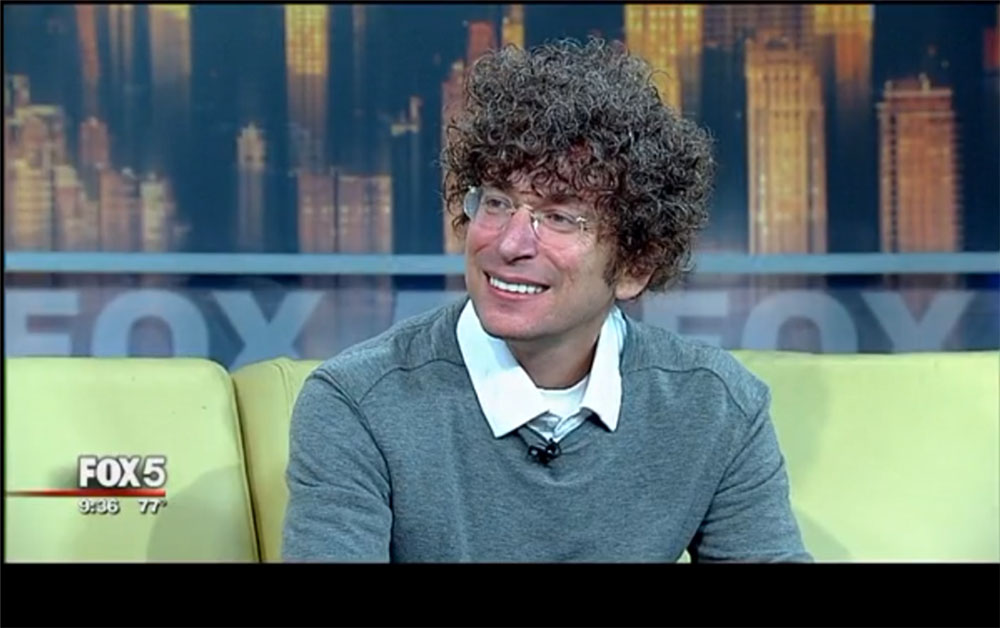 Or maybe you've heard my #1-rated podcast… it's already been downloaded 34.7 million times.
Maybe you've even "liked" me on social media, since I have over 500,000 followers…
I've made some pretty bold predictions
that have come true.
Over the last 20 years I've been spot on about the events that have reshaped our economy…
I predicted Facebook would become a $100 billion company.
Back in 2007, I was certain Facebook was going to be HUGE.
At the time Facebook was still a private company worth an estimated $1 billion.
Live on CNBC, I told the world Facebook would be worth at least $100 billion.
They thought I was crazy and mocked me, right on live TV!
You can watch them laughing at me here. I don't mind you taking time to watch the clip, it's pretty entertaining.
And in 2012, Facebook IPOed at $104 billion.
Nobody is laughing at me now.
But that's not the only time I nailed a big prediction.
I called the Dow to 20,000.
In 2011, pundits were telling the world the Dow was going to crash by 20% when it was at 12,000.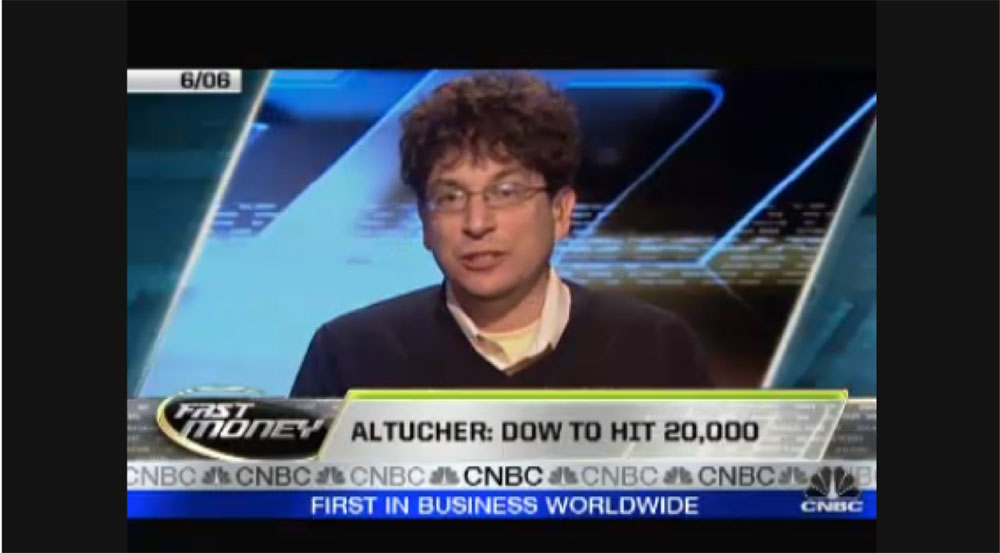 I went back on CNBC and predicted we were headed to 20,000.
What do you know? The highest closing record for the Dow was 26,828.39, set on October 3, 2018.
I was right about crypto too!
In 2013, the mainstream media was telling you to dump Bitcoin.
I went on TV and told people to hold.
Anybody who listened to me that day could have seen their investment pop by 6,753%!
But I'm not reaching out to you today with another bold prediction.
Instead, I'm introducing you to a low-risk/high-reward opportunity you won't hear about anywhere else.
Like I said, I'm not asking you to take a chance on "the next big thing"…
… or trying to sell you a "hot stock tip."
And again, nothing you use to build wealth is ever 100% certain.
But this is a proven way to grow small amounts of capital into gigantic retirement sums.
1,394% returns are just the beginning…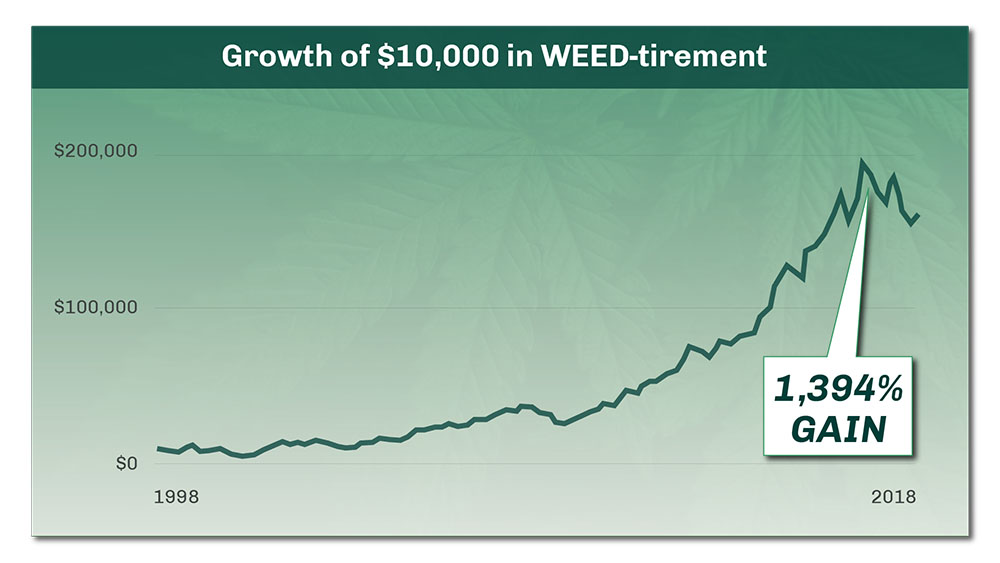 The contributors to "Weed-tirement" just committed almost $2 billion to marijuana growing operations.
And they're about to throw another $1.05 billion in to boot.
This is why this plan is available to anyone looking to make real money off of the explosive growth in the demand for marijuana.
Because they use this special strategy to help fund their ability to expand and exploit new industries.
It's what they've been doing for years…
Constantly expanding and diversifying.

This is where all the profit comes from.
But to do this they need to have enough cash on hand to make deals.
And thanks to the government regulations, they can't advertise their alternative investment plan to the general public.
This is why their special program seems "too good to be true."
Because this company has to reward their plan members with extremely high returns, otherwise people like you just wouldn't be interested.
This alternative to normal stock investments has so much wealth-building power that even members of Congress utilize it.
That's right, even though they already receive amazing pension programs courtesy of your tax dollars…
… 14 members of the U.S. Congress have also used this same strategy.
What's the difference between these folks and you?
Nothing, except they had access to information that you've been denied.
By using the information you're receiving here today, you could start reaping the benefits too.
And the worry of not having enough could start to fade away.
Think about it…
Retiring earlier… buying your dream home… or taking the dream vacation you owe yourself… could start to become reality.
In a matter of minutes, you could be well on your way to taking a $50 bill and rolling it into a seven-figure retirement.
And your timing is perfect… because…
Marijuana is the greatest moneymaking trend of all time. But this particular company could be your last and only chance at "marijuana millions."
You've probably been teased by "penny pot stocks" enough over the last few years.
Tiny companies offering "life-changing overnight gains."
The only problem is trying to cash in on marijuana like this requires perfect timing and elite trading skills.
Not only do you need to know which company is going to explode…
You need to know when to get in and when to get out…
Otherwise you get crushed.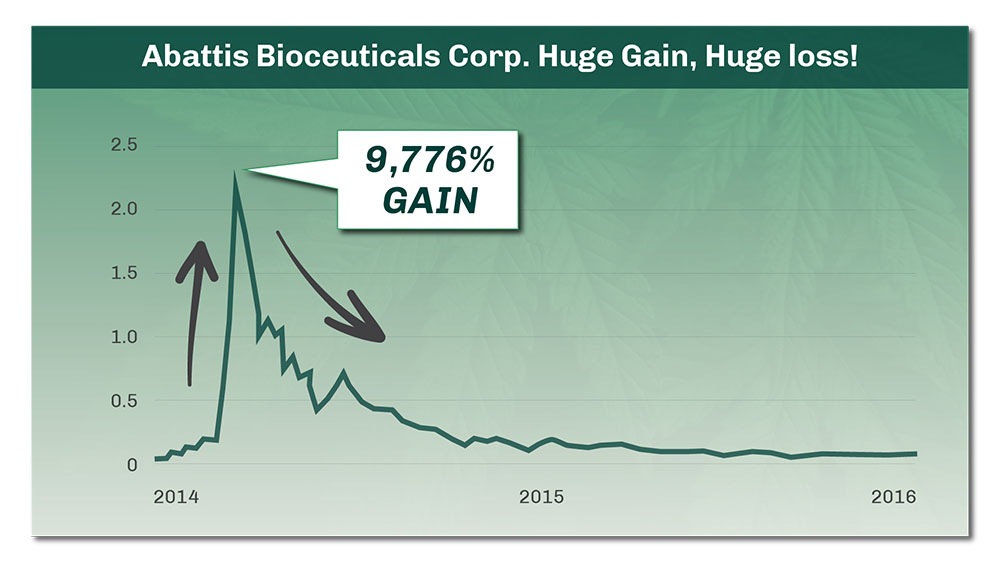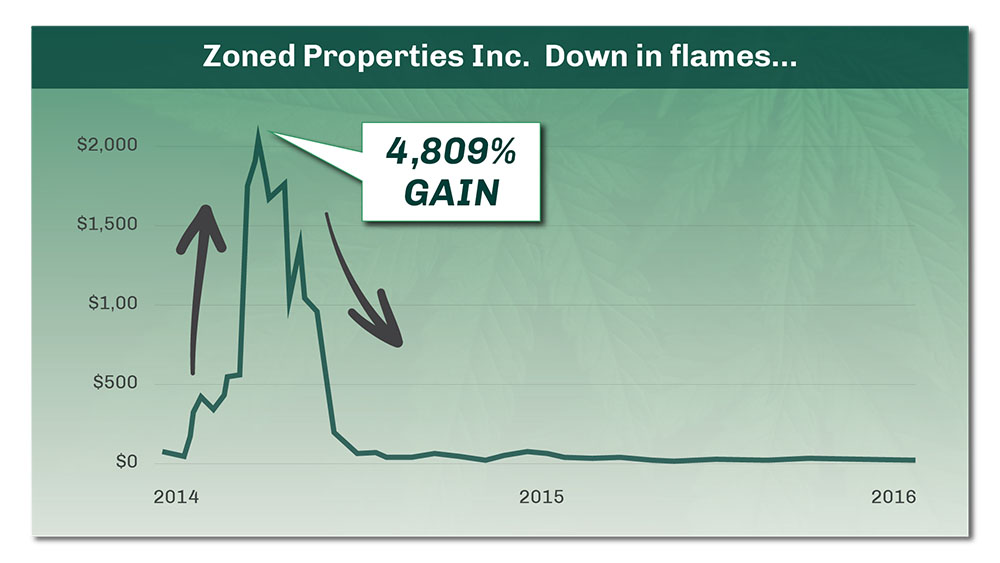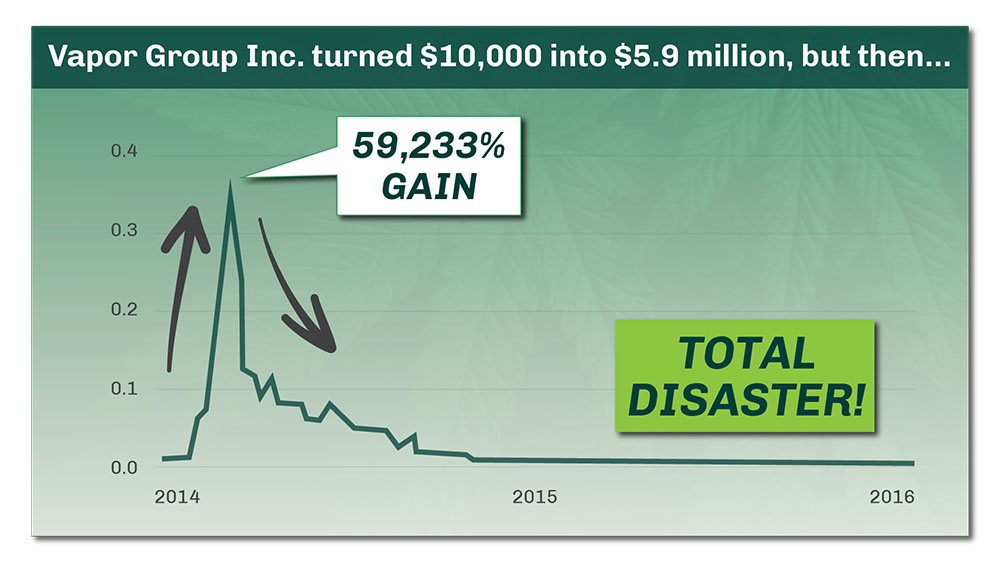 $10,000 invested in this company at just the right time turned into over $5.9 million just 60 days later.
But 99.9% of all investors lack the skills and information needed to score big from a penny pot stock.
This is why "Weed-tirement" is so exciting.
This strategy allows you to build a marijuana fortune
without having to gamble on high-risk stocks.
How do you pick winners in a market this upside down?
Out of the 33 largest and most popular pot stocks, only three finished October 2018 higher than they started.
This was after full legalization happened in Canada. This was supposed to be the launching point for the whole industry.
And 27 companies fell by double digits… and 19 fell by at least 20%.
All of this happened even though the forecasts for pot are as sunny as could be…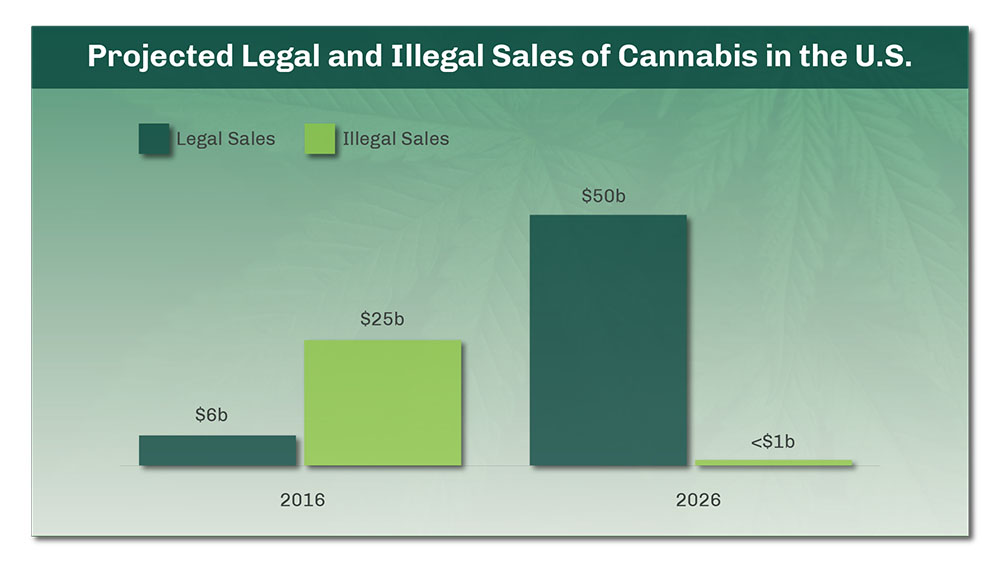 Even the legalization progress made in the U.S. during our November elections didn't send stocks into "blastoff" like everyone thought.
Instead, the marijuana index has been really up and down.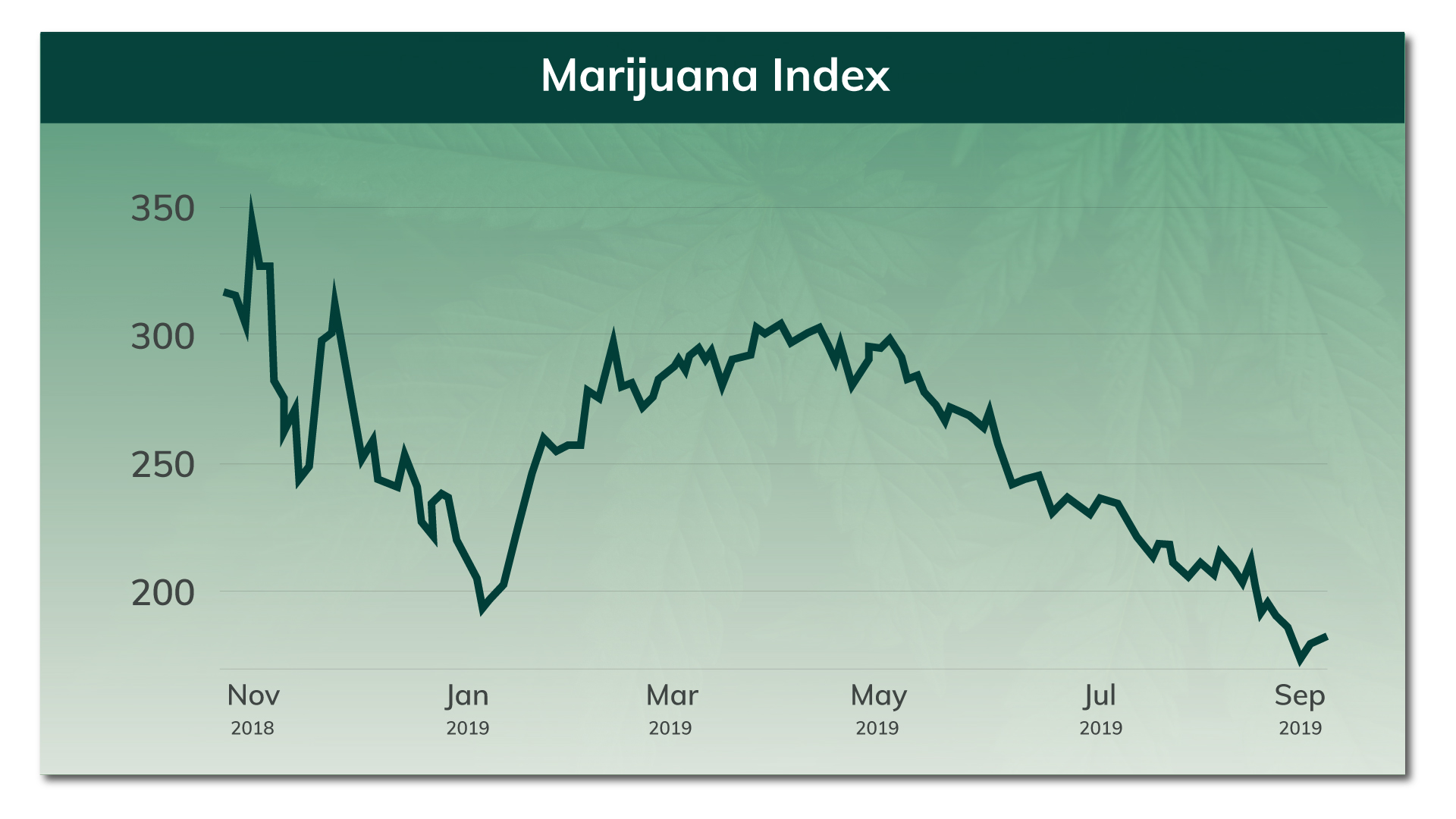 But you can't let all of this throw you off.
You see, the news you read every day… the mainstream reports on the marijuana industry…
They're never going to point you to the "pot of gold."
And even though most experts are keeping it "hush hush"…
There's a boatload of money to be made,
if you know where to look.


The company sponsoring "Weed-tirement" is one of the most profitable companies in all the world.
And they are offering an opportunity that is truly unique.
Because it's affordable, it's easy to use, and it's safer than anything else you've seen before.
Getting started in this program only requires you to risk an initial $50 to get started if you decide to invest.
The biggest advantage it gives you… you're not buying shares in marijuana companies the way the typical marijuana investor would.
This makes the strategy the safest way to bank money from the marijuana industry today.
And it also means that you could be building up your retirement fund without gambling with your future and putting your family at risk.
Because you're not guessing on the stock market, you're tapping into REAL, big-time corporate profits almost as fast as they can be made.
Now, this all might seem shocking, but it's 100% true.
Of course, the more you put in, the more you'll be able to take out.
Just like anything else.
And average Americans have already gotten in on this life-changing opportunity and put it to work for them.
That's why you can't afford to wait on this.
Every round of payments just gets bigger and bigger with the "big time" money flowing into the industry.
Look at how much money poured into marijuana last year.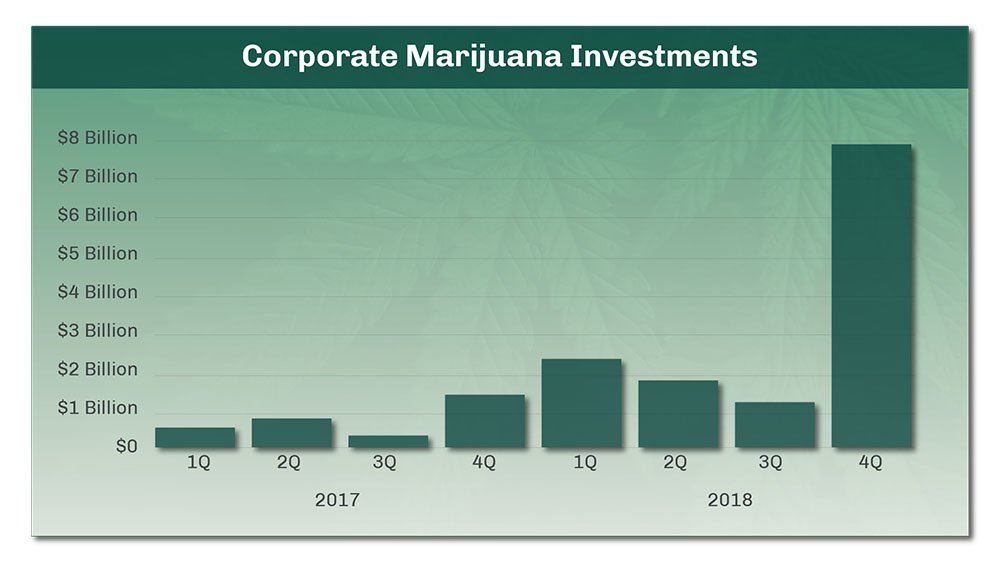 That's almost $8 billion of corporate money in just the last three months of 2018.
It's never too late to get started.
Some people nearing retirement age are receiving
payments for as much as $29,000, $37,000,
even as high as $57,000!
If these numbers look too big to be true, I want you to know I was pretty shocked too when I first saw them…
But the math all checked out.
Payments this size four times every year, year in and year out, can stack into seven figures much faster than any comparable retirement plan could deliver.
And if you're willing to stick with it over the long term…
You're looking at an investment vehicle delivering five times the return a standard 401(k) would as you're nearing retirement.
"Think of [the plan] like a snowball," says Brannon Lambert, an independent financial advisor at Canvasback Wealth Management in Raleigh, North Carolina.
"The larger it grows, the more it feeds itself. The more it feeds itself, the more it grows."
All of this is possible because this program takes advantage of one of the most powerful compounding forces ever seen in the financial world.
And rather than cashing out, you stick with the plan.
And payment potential will only get bigger as more corporate money surges into marijuana.
Dr. Peter Johnson just received $29,820.80.
Retired professor Geoff Banks got $37,656.80.
And James Murton's payments so far this year have been $57,509.9o each.
These results are far from typical, but they do show what's possible for people nearing retirement age who maximize the potential of this opportunity.
All you really need to do is "tweak" your plan to meet your goals.
And since you're able to commit more or even reduce your contributions anytime you like…
You're always in control of your potential results.
While others have been gambling and striking out left and right on "normal" marijuana investments fed to them through the mainstream news…
This extremely low-risk/high-return opportunity has already been making people rich for decades… BEFORE this company started cashing in on marijuana…
This company has been grabbing huge profits for decades.
Even before getting into pot, they were already referred to in the financial press as "the most successful company in the world" according to The Motley Fool.
And Kiplinger ranks this company sixth on its list of top 50 all-time stocks.
That's just behind Apple, IBM, GE, Exxon and Microsoft.
No other company that is now involved in marijuana comes close.
Look how soundly this company has beaten the market the past few years!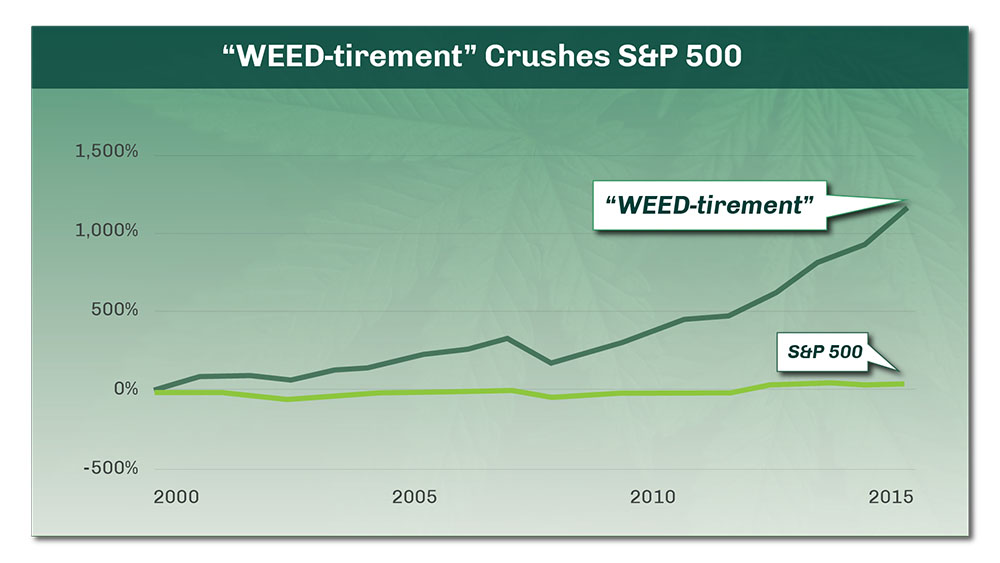 Today, right now… this company is putting its resources into the marijuana business, unlocking "Weed-tirement" for hundreds of Americans…
Every day you wait,
others are growing richer from this strategy.
In 2017 the "Weed-tirement Plan" shared a total of $4,807,000,000 with people already enrolled in the strategy.
No, I didn't "add on extra zeroes."
This is the very real power this plan has.
In fact, in 2018 the total payout to active plan members grew to almost $5.4 billion.
And over the last five years payments have grown 82%.
According to Cabot Wealth Network, "You'd be amazed at how fast your money accumulates when you [sign up for Weed-tirement]."
I wish I could include the specific information you need to set this up right here in this letter…
But I'm probably going to be in enough trouble already without "blowing the whistle" straight out over the entire internet.
So, I've put the instructions into a downloadable file for you.
And you'll be able to claim it in just a few seconds.
I've written up everything you need to know about taking advantage of "Weed-tirement" in an easy-to-read guide entitled:
Weed-tirement: The Key to a Seven-Figure Pot Pension in the 21st Century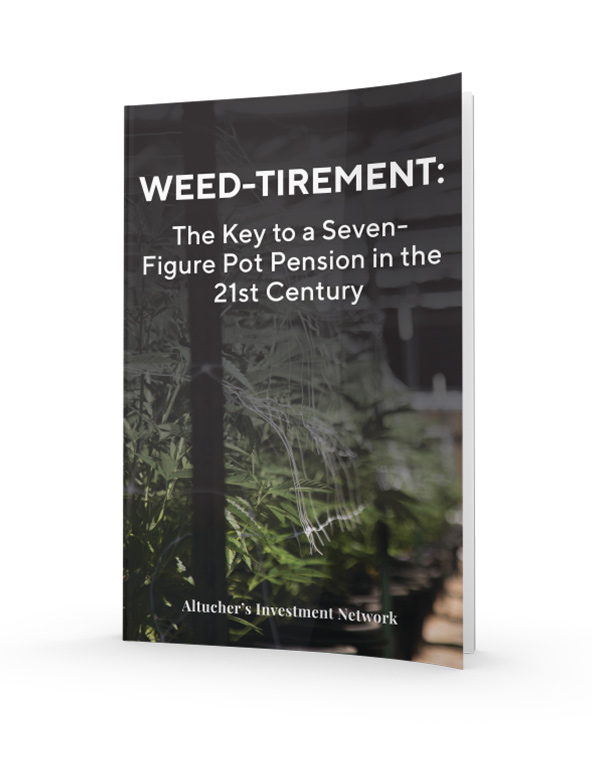 In it you'll find every last detail you'll need if you decide this alternative investment program is right for you.
And there's charts and tables included, so you'll see for yourself…
Exactly when you'd reach your retirement needs.
Plus, you'll have all of the instructions to maximize the benefits the program can provide.
But it's not the only secret I have to share or the only breakthrough opportunity I've uncovered for you.
Breakthrough Retirement Opportunity #2: How To Cash In On The $15 Trillion Super Gadget: A Chance To Add As Much As $516,000 To Your Retirement This Year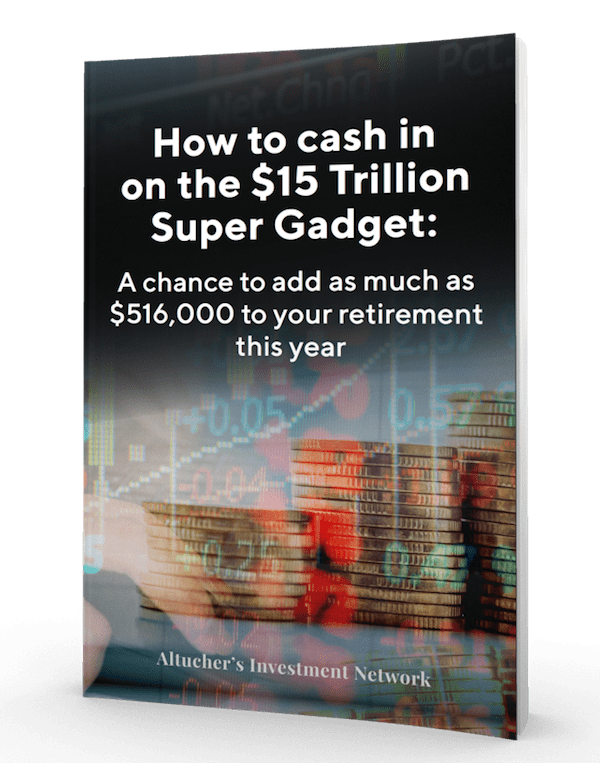 The tiny little gadget I've got in my hand is a $15 TRILLION piece of technology.
And you're about to find out exactly how to get your share of it!
It's 9-TIMES MORE VALUABLE THAN GOOGLE, FACEBOOK,
AND AMAZON… COMBINED!
It started an incredible scramble among some of the largest companies in the world…
Tech mogul, Google, has created an entire spin-off company dedicated just to developing this tech…
General Motors and Ford both acquired entire companies to produce it…
And Wired magazine reported, "Tech giants like Intel, IBM, and Apple are looking to carve off their slice of the pie as well."
What Do These Big Companies Know
About That You Don't?
This technology is the engine behind a revolution Forbes says "will change the world."
Look, I have run massive hedge funds…
Invested in tons of giant private startups…
And launched several of my own successful companies…
And I Have Never Seen Anything Like The Cash Windfall That Is Coming
There hasn't been a global shift like this on the horizon since the railroad, or the internet.
In fact, if you owned the combined Search Engine Revolution of Google…
The Social Media Revolution of Facebook…
AND the Retail Revolution of Amazon…
You'd still only have around a tenth of this new tech's market.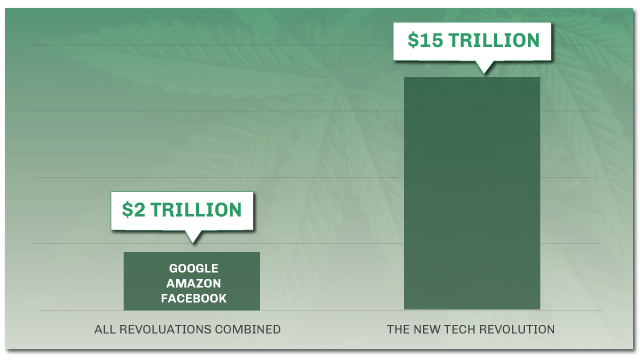 Can you see now how this tech is poised to make early investors super rich?
Unfortunately, most people have no clue what's happening behind the scenes.
So, what's the "revolution"?
The "15 Trillion Dollar Gadget" is powering our transformation to a "driverless" society.
Everyone agrees this technology is a game changer for America…
"Autonomous cars will transform the world."
- Business Insider
"Self-driving cars will change the world."
- Forbes
"Driverless cars could change our whole future."
- The Guardian
This incredible development should be front page news.
Instead, the only thing close to "news" about this revolution lately was Uber's IPO.
But any Silicon Valley insider would tell you this one piece of technology was the key to "Uber Mania".
It's why Uber grew faster than Google…
Three times FASTER than Facebook…
Even faster than Amazon.
Big time venture capitalists and Silicon Valley insiders pushed Uber to an opening market cap of $75 billion in a mad dash to get out in front with this tech.
But I've researched and completed a "backdoor strategy" into the technology making driverless cars possible.
And I've put it into an easy to read, FREE report you can claim today.
It's a full breakdown on the secrets behind the "$15 Trillion Gadget" and the one company I believe is primed to take advantage of the biggest tech revolution we've ever seen.
And by following this strategy…
I'm 100% confident you could see the opportunity to cash out with as much as $516,000 in the next 12 months.
Here's the deal…
We could see driverless cars on our roads in the next few months.
In fact…
Forbes says that by 2020 numbers could hit a whopping 10 million!
And by 2030 one in four cars will be self-driving!
That means in the next ten years we could go from zero to upwards of 70 million self-driving cars.
This is pretty incredible, but the applications for this technology go far beyond moving people from point A to point B.
With this technology, driverless vehicles will be capable of moving anything, anywhere, ON DEMAND.
And worldwide, logistics is a $15 TRILLION market.
Business Insider thinks this technology could even destroy companies like FedEx.
And according to the American Trucking Association, the industry is short by "48,000 drivers, and… this number could hit 175,000 by 2024."
There could be 175,000 driverless big rigs on our highways in the next 5 years!
But, without the technology hidden within the $15 Trillion Gadget…
None of this would be happening.
All of the information you'll need to take advantage of this $15 trillion wealth explosion is right here in this special report…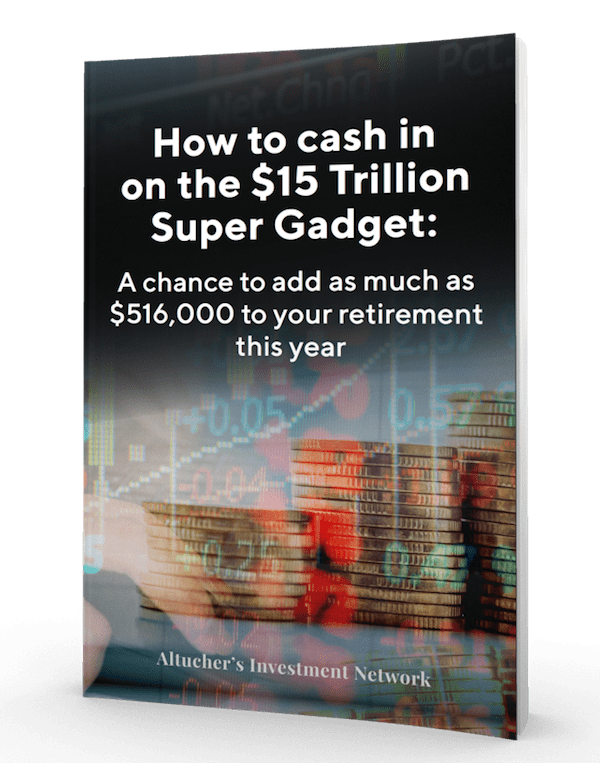 How To Cash In On The $15 Trillion Super Gadget: A Chance To Add As Much As $516,000 To Your Retirement This Year
You can claim your free copy of it right now.
You don't even need any prior knowledge about investing.
Anybody can follow it to the letter.
And anyone can participate.
In fact, if you decide to invest, all you need to get started is $20.
All that's required is that you act fast — BEFORE all of the details behind the driverless revolution become public knowledge and this "backdoor" swings wide open.
All you have to do to get it is agree to try out the research I provide in Altucher's Investment Network.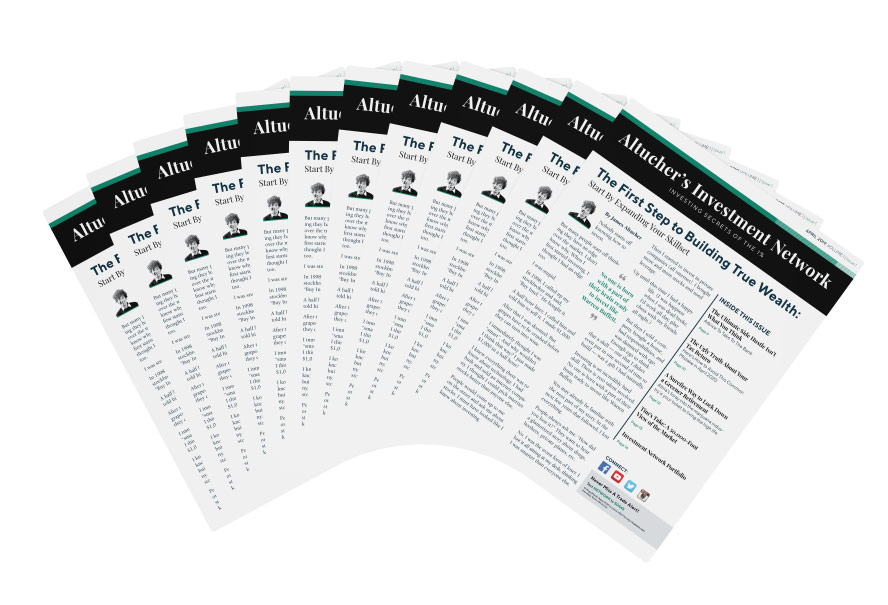 Over the last 30 years, my extensive network of insiders has grown.
And during my time on Wall Street I built some incredible connections.
They go from people like Peter Thiel, founder of PayPal and early investor in Facebook…
To billionaire Mark Cuban, owner of the Dallas Mavericks and Shark Tank TV show star.
And now there's a way for you to get breaking information on the hottest investment strategies straight from the source.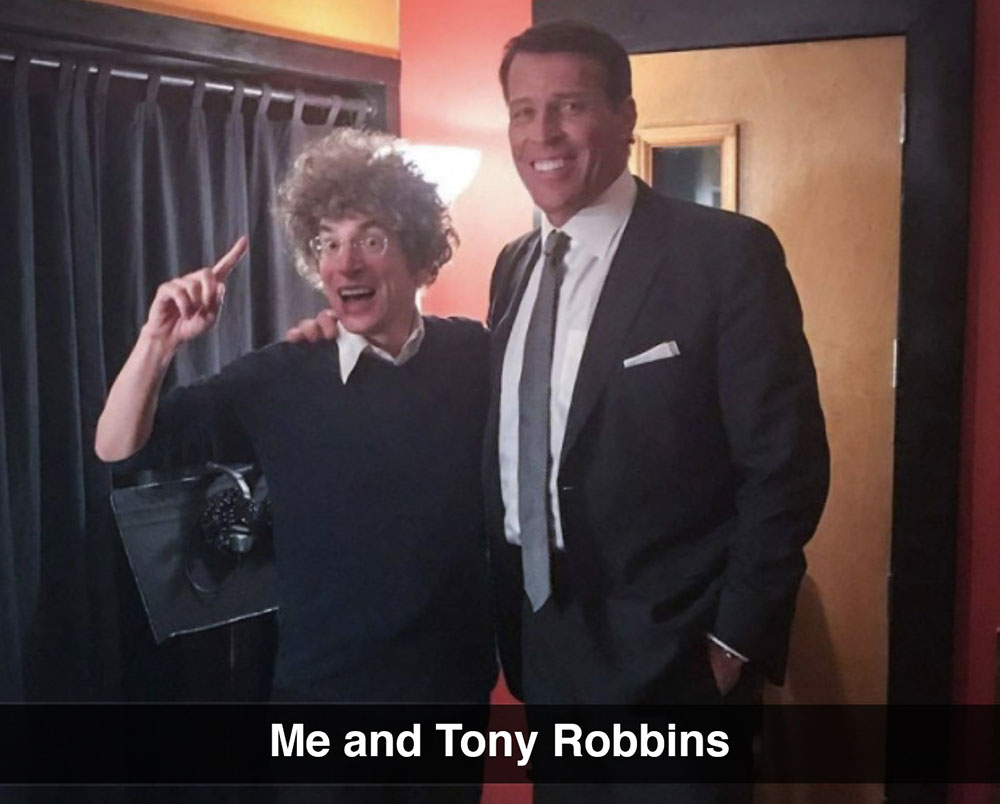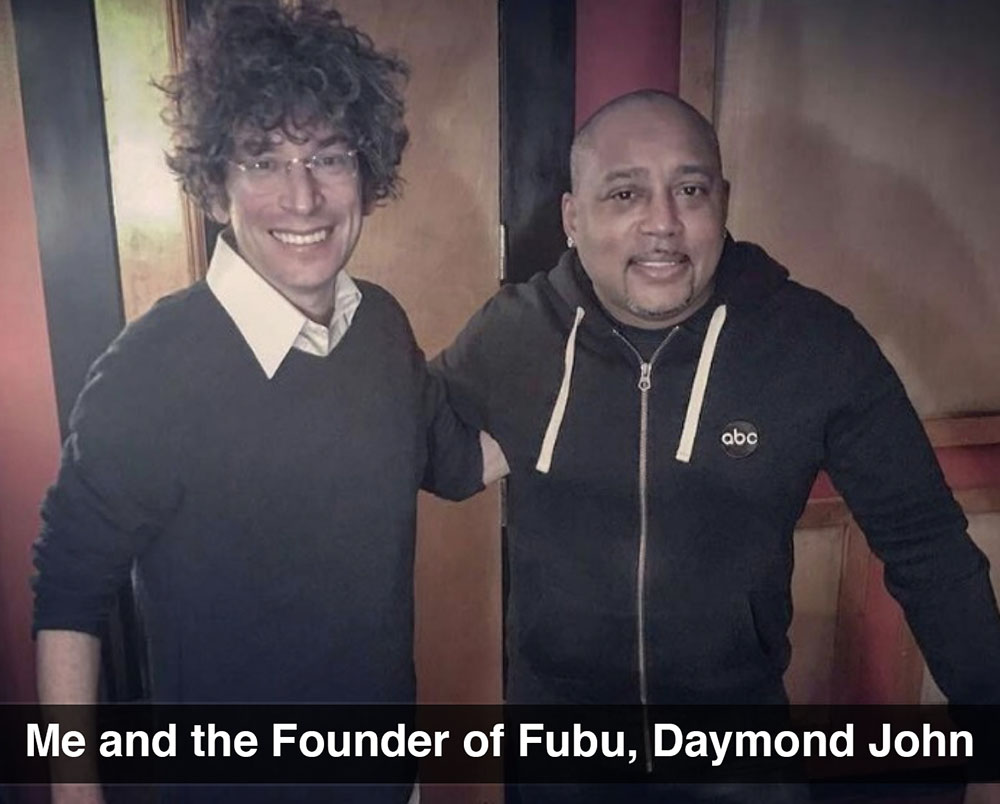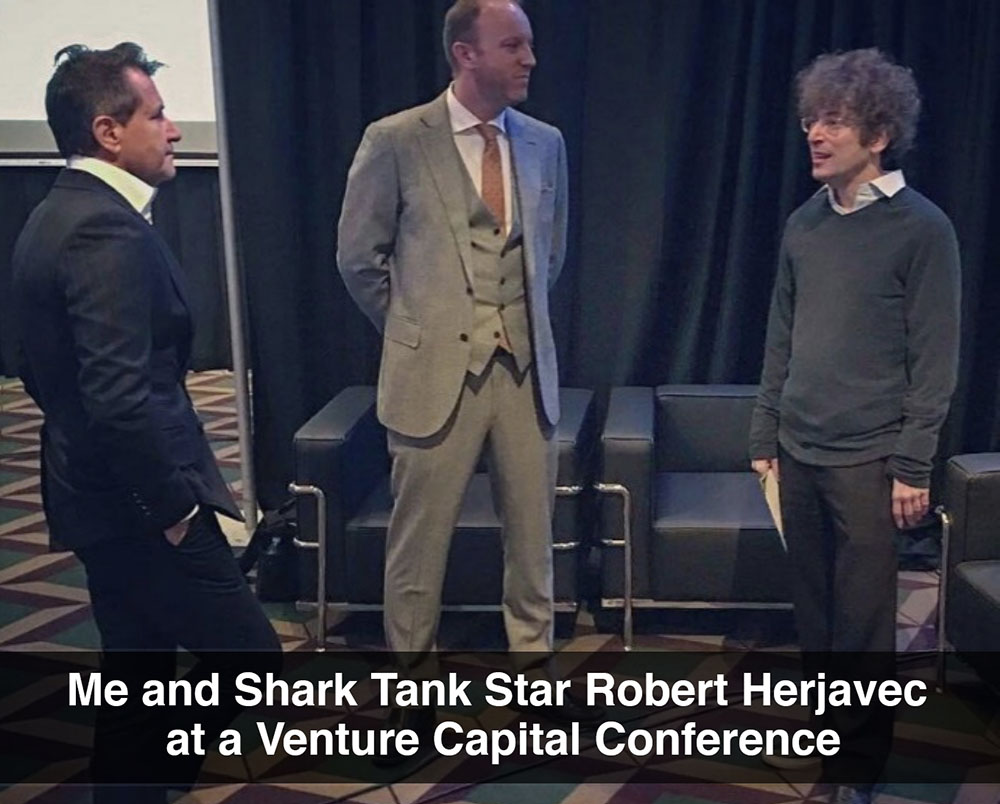 Altucher's Investment Network is where I'll publish the most exciting opportunities I find through my network of personal contacts.
I decided to launch this regular update because I know America is changing.
And it seems like every day there are new financial challenges to face.
If you want a comfortable retirement…
You can no longer rely on conventional investment strategies, and you NEED to have every option available…
The truth is… if you don't take action and choose the life you want to live…
Chances are, you'll end up with something less…
Something others have chosen for you.
There's no reason why you can't have the future you've always dreamed of.
And that's my mission with Altucher's Investment Network…
To help everyday Americans end their reliance on conventional institutions…
And learn how to grow your wealth and create your own streams of income…
So you can live your life exactly how you want…
And have the retirement you've always dreamed of…
Without EVER having to worry about money.
Do you think a trial subscription to my newsletter is right for you?
Think about this…
Altucher's Investment Network is the only place where I'll personally update you on the latest ways to earn more income and grow your wealth…
It could be a new business idea…
It could be a deal with someone in my vast network of Wall Street insiders or Silicon Valley contacts…
Or an explosive investment in a new, disruptive technology, like the one I described in this prospectus.
Whenever I come across a unique opportunity, I share it with you.
I'll tell you when to buy.
I'll tell you when to sell.
And I'll give you all of my analysis behind each recommended move.
No guesswork.
I'm committed to making this as easy for you to use as possible, whether you plan to invest or not.
And you can start today by claiming your FREE guide Weed-tirement: The Key to a Seven-Figure Pot Pension in the 21st Century…
And your free report:How To Cash In On The $15 Trillion Super Gadget: A Chance To Add As Much As $516,000 To Your Retirement This Year
I'll send them straight to you, immediately, as soon as you take a risk-free trial of Altucher's Investment Network.
That way, if you choose, you can take action on this information today.
The world around us is changing so quickly that it's hard to keep up with it all.
I'll share secrets, insights and ideas I promise you won't hear anywhere else.
But don't take my word for it.
Here's what others are saying about my work:
Here's what the New York Times best-selling author of Freakonomics Stephen Dubner wrote:
"James' brain seems configured to generate the kind of insights that seem obvious in retrospect, but which none of the other geniuses manage to notice."
Brian Rashid, a contributor at Forbes, wrote:
"This man has changed my life, and the lives of thousands of people that follow his every word. He is the most valuable mentor I have."








I'm glad my work is having positive impacts on people's lives.
And I'm excited to have a way to share the best investment opportunities I can find.
I want YOU to be the next person who succeeds from the information I provide.
This is why I'm making both this guide: Weed-tirement: The Key to a Seven-Figure Pot Pension in the 21st Century …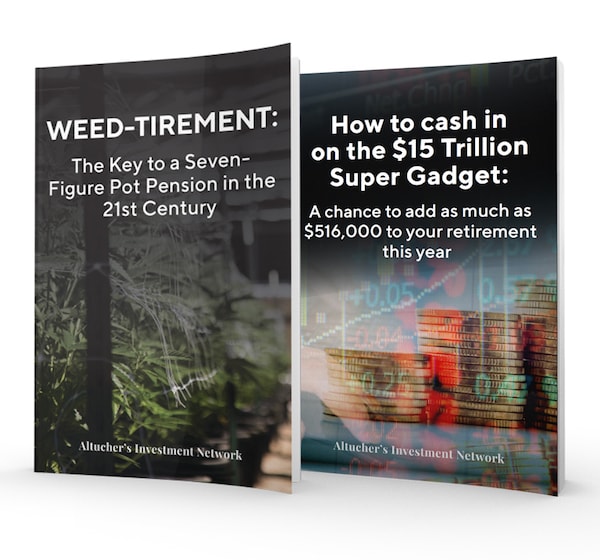 … and the How To Cash In On The $15 Trillion Super Gadget: A Chance To Add As Much As $516,000 To Your Retirement This Year of the hottest IPO in history…
Yours today for FREE…
As soon as you take a risk-free trial of Altucher's Investment Network.
I'm sure you'd like to know how much a 100%-guaranteed and risk-free trial subscription costs.
And I'll tell you more about this special offer in a moment.
But before I do, I have one more secret I need to share with you today…
Breakthrough Retirement Opportunity #3: Bitcoin's Final Bull Run: 3 Penny Cryptos Set to Explode 10,000% or More in the Coming Weeks.
If you're anything like most Americans, at this point you've had your fill of cryptocurrency "news."
I can't say I blame you.
But I've got a warning for you that you probably cannot afford to ignore…
If you choose to totally ignore cryptocurrency in the coming weeks… you could be making a disastrous mistake.
You see, there have been several recent developments in cryptocurrency and they all need your attention…
100 big name retailers have already made plans to start accepting crypto for payment.
What do these stores know that you don't?
Wall Street investors are quietly loading up on as much Bitcoin as they can get their hands on.
Why?
The SEC keeps delaying an important announcement on crypto.
What's coming?
This news was scheduled for release back in December, then delayed to February 27 and then delayed again to May 21st.
And then May 21st came and went with the government asking for even more time!
Whatever's coming, with all these delays…I expect it to be huge.
This is why you've got be aware of any government announcements regarding cryptocurrencies.
When the government finally releases this information, it could be the final piece of the puzzle…
And send Bitcoin — and a small handful of penny cryptos — on a run the likes of which we have not seen before.
With Bitcoin rolling up in value by 58% in just the last month, we could already be seeing the beginning of the run!
This situation is developing NOW… day to day…almost hour to hour.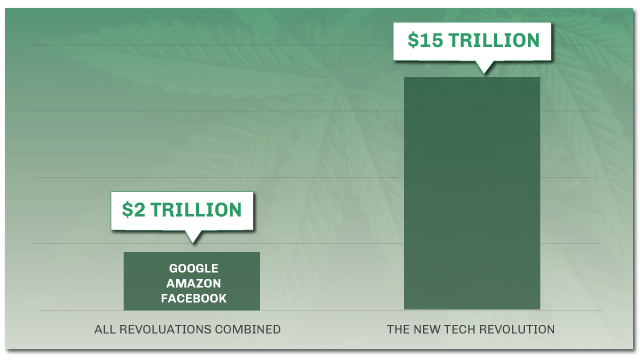 But rest assured, I'm going to be on top of this.
I was able to deliver the opportunity for 6,753% gains for readers a few years back by staying focused on crypto developments.
And this could all play out again.
By the end of 2019, Bitcoin could, once again, be so expensive that most Americans will only be able to afford a tiny fraction of a coin.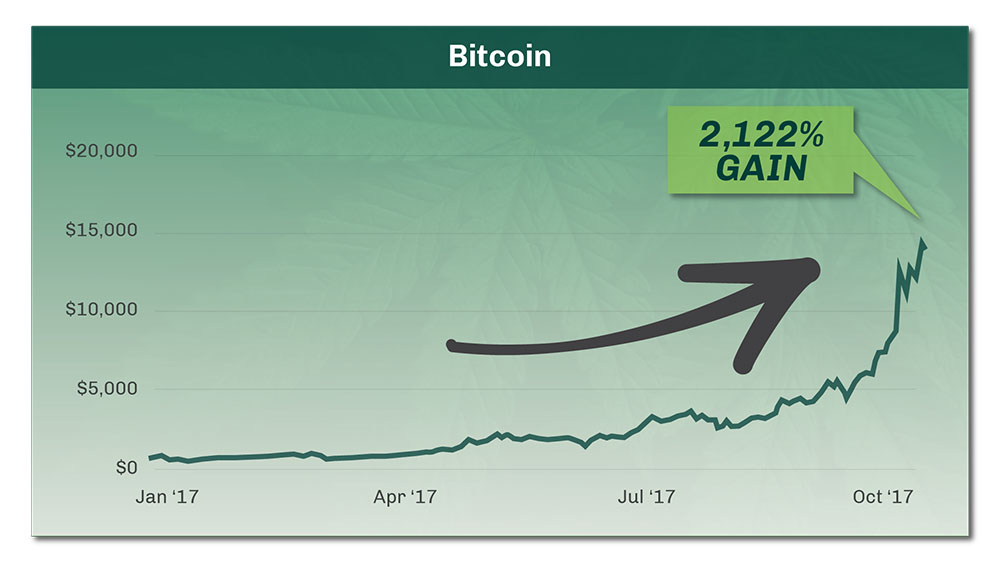 So, if you sat on the sidelines during the crypto boom of 2017… as Bitcoin soared from around $900 to almost $20,000…
…and countless people became overnight "crypto millionaires" — you have one last chance to cash in on this market.
Like any timed investment you simply have to position yourself in the right cryptocurrencies at the right time…
And you could stand to turn a single $100 bill into a retirement fortune in a matter of months.
I'll show you exactly how to do it right here in this report: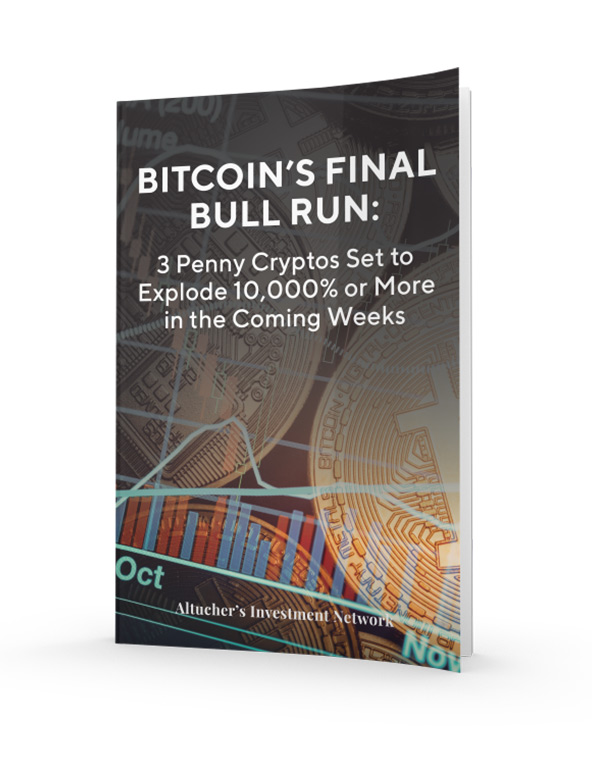 In this exclusive report, I'll tell you about three penny cryptos that could explode for up to 10,000% gains in the coming weeks.
And this report is free for you today as well.
And if you sign up today…
You'll be sure to receive an email from me as soon as I get any inside information as this situation develops.
You're able to claim this special report, along with…
Breakthrough Retirement Opportunity #1: Your guide to Weed-tirement: The Key to a Seven-Figure Pot Pension in the 21st Century…
And…
Breakthrough Retirement Opportunity #2: TheHow To Cash In On The $15 Trillion Super Gadget: A Chance To Add As Much As $516,000 To Your Retirement This Year…
All three of these detailed reports are free to you today.
All I ask in return is that you agree to a trial subscription to my premium monthly newsletter Altucher's Investment Network.
Right now, we have over 100,000 satisfied subscribers.
But a subscription means more than just receiving information.
It means becoming a member of the "Choose Yourself Community."
I want you to see for yourself why becoming a valued member of this community today has benefits that far surpass any cost to you.
You're getting access to wealth-building strategies that you simply will not hear about anywhere else.
And you're about to be empowered with the tools and resources you need to take control of your financial situation, once and for all.
And with the average financial planner charging $1,500 to $2,000 just for a one-time consultation, the value of having monthly updates speaks for itself.
But I'm not done yet — I've got one more gift you…
Special Bonus Gift:
My book The Choose Yourself Guide to Wealth.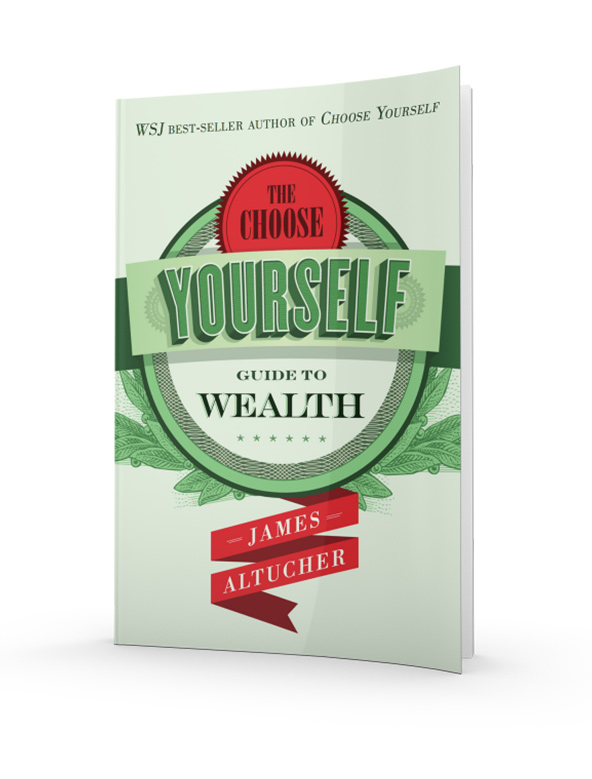 The list price of this hardcover is currently $27.97 on Amazon.
But I'll give you an electronic copy of this book… absolutely FREE as a part of this offer.
This 279-page book is jam-packed with some of my best income secrets that I personally use to survive and thrive in the new American economy.
For example, you'll discover…
***How to make $40,000 a month on Amazon!
You'll be amazed when you learn how one of my friends is using Amazon to make more money than 95% of CEOs in the corporate world…
WITHOUT owning a company, sourcing products or hiring employees… (See page 181.)
***How to eliminate your debt in 30 seconds or less.
You'll discover a secret method you can use to get rid of your mortgage and credit card debt.
It has nothing to do with declaring bankruptcy, moving or hiding your assets… and it's 100% legal. (See page 218.)
***How to use my "Idea Matrix" to create your own income… and never rely on corporate America or the government again!
Worried about depending on Social Security checks alone?
Anyone who learns how to use this secret tool may never have to worry about income again! (See page 19.)
***And much, MUCH more…
If you respond today to this special offer, you'll get immediate access to all of these moneymaking secrets — for FREE.
So, here's all that you'll receive with your trial offer:
You'll get the three fully researched, detailed and easy-to-read reports…
Weed-tirement: The Key to a Seven-Figure Pot Pension in the 21st Century
This detailed and easy to read guide shows you how to build a multimillion dollar retirement starting with just $50.
(Value: $199)
The one-of-a-kind report on How To Cash In On The $15 Trillion Super Gadget: A Chance To Add As Much As $516,000 To Your Retirement This Year
Which shows you how to bank as much as $516,000 from the biggest tech revolution of all time.
(Value: $199)
Your free report on Bitcoin's Final Bull Run: 3 Penny Cryptos Set to Explode 10,000% or More in the Coming Weeks
This free exposé could also put you in a position to fully fund your entire retirement.
(Value: $199)
The 12 issues of Altucher's Investment Network
(Value: $299)
Your free copy of The Choose Yourself Guide to Wealth
(Value: $27.97)
Special "members only" email updates
Wondering what to buy, sell or hold? As a member, you'll receive updates every single week on every important piece of news relating to the markets and any of the ideas I may recommend in the newsletter.
(Value: $19)
Access to the Altucher's Investment Network support team
As a new member, you'll receive complete access to my support team, which can be reached by phone or email between the hours of 9 a.m. and 5 p.m. Eastern, Monday through Friday.
(Value: $19)
That's a total value of $961.97!
But with today's special offer, you won't pay anywhere near that.
We list a one-year subscription to Altucher's Investment Network for $299 complete with a generous 3-month money back guarantee on our website.
But things are different this time…
Because the information in the three special reports I'm giving you today is extremely time sensitive, you need it ASAP.
If I don't get it to you today, it simply won't have as much value to you.
So, here's what I've got for you…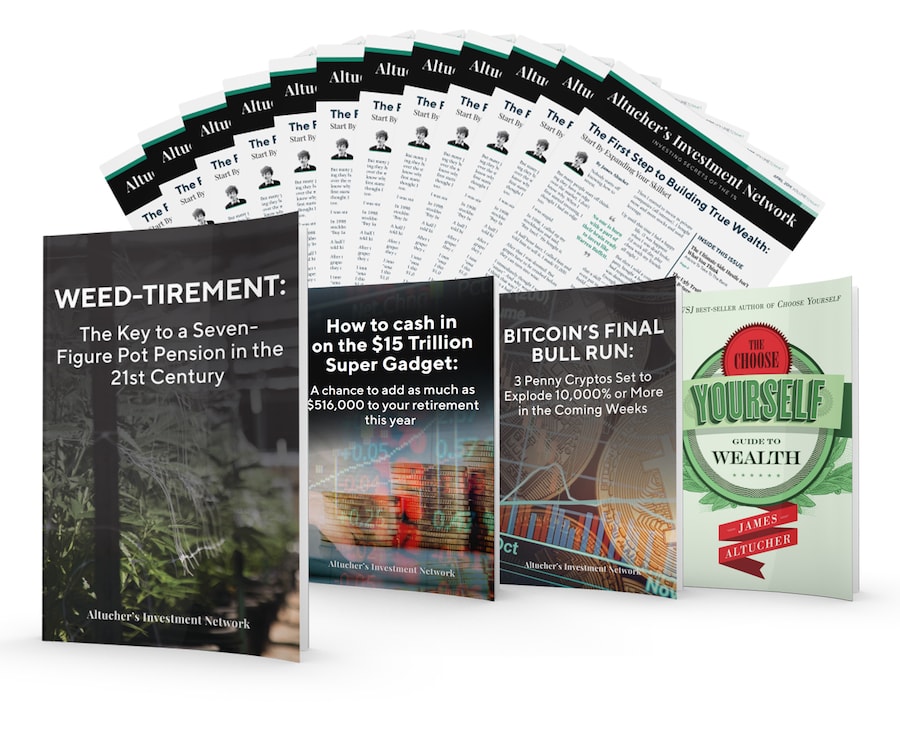 You'll only have to pay a tiny fraction of the full value of $961.97…
After a pretty intense discussion with my publisher, I was able to get the price down… not to $299… or even $99.
But down to the lowest price a new subscription to this publication has ever been offered at.
Because my publisher has agreed to knock the 12-month subscription cost down to…
$49!
You may never see this discount again.
It means that for just 13 cents a day, you can have a full year's subscription to Altucher's Investment Network.
There's one more deal I was able to make for you…
Instead of a "three-month money-back guarantee"…
Today, to get you to at least give my research a try…
You're also a getting a ZERO-risk, you-keep-it-all 12-month guarantee!
When you sign up today for Altucher's Investment Network, we'll give you a full year to test out the service — at no risk to you.
During that year, you'll get 12 new issues — one a month.
If, during those first 12 months, you find you're not satisfied with your subscription…
You can simply call or email our customer service team and cancel it..
We'll give you a full refund, no questions asked.
And we'll let you keep everything you receive during your year as a subscriber — at no charge.
You can keep your guide to Weed-tirement: The Key to a Seven-Figure Pot Pension in the 21st Century…
You can keep your report on How to cash in on the $15 Trillion Super Gadget …
You can keep your briefing on Bitcoin's Final Bull Run…
You can keep all the issues of Altucher's Investment Network…
And you can keep your copy of The Choose Yourself Guide to Wealth.
You can keep it all with absolutely ZERO risk.
But please let me know before today ends.
Like I mentioned before, the information I'm giving you today is time sensitive.
The longer you wait to act, the less chance you'll have of retiring in total comfort.
Getting started in the "Weed-tirement" plan today is the only way to lock in the maximum wealth-building power this secret offers.
Once the general public finds out about the $15 trillion Gadget's stream of wealth, you'll be locked out of huge gains just like everyone else.
If you don't investigate Bitcoin's Final Bull Run today…
You might regret it for the rest of your life.
Because these opportunities have the power to make people rich.
And taking action now will give you the best shot at benefiting from them.
It's true that money can't buy you everything…
But it can give you the little bit of freedom you deserve.
Click the Button Below to Get Started on your Path to Retiring a Millionaire
Subscribe Now
I sincerely hope you join us today.
I've given you my very best price offer… and a "risk nothing and keep everything" guarantee.
That means you have zero risk in joining us.
That's zero downside… for what could be your only chance of turning your retirement fund into a multimillion-dollar fortune.
To get started, simply click on the button below.
It will take you to a secure sign-up sheet, where you can review everything one last time before you join.
Thanks for reading.
And I look forward to welcoming you to Altucher's Investment Network in the next few minutes.
Sincerely,
James Altucher

Editor, Altucher's Investment Network
May 2019
P.S. I don't want you having any regrets or doubts about the decisions you've made in life. Right now you have the power to take control of your retirement and discover life-changing streams of income.
And subscribing today could be your best chance of creating wealth you could pass on for generations.
Give Altucher's Investment Network a chance. You've got nothing to lose.
Click below to get started…
Subscribe Now