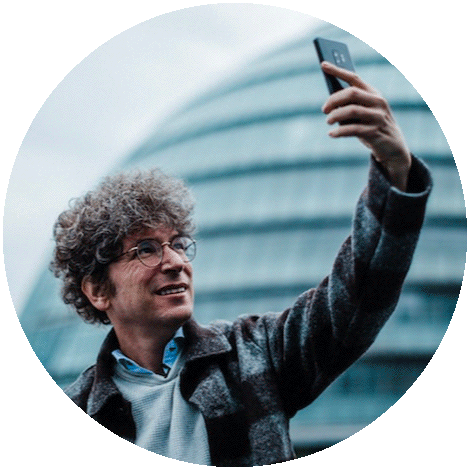 "If You Can Take a Selfie Like This…
You Could Make Six Figures in 2019"
- James Altucher, America's #1 Online Entrepreneur Advisor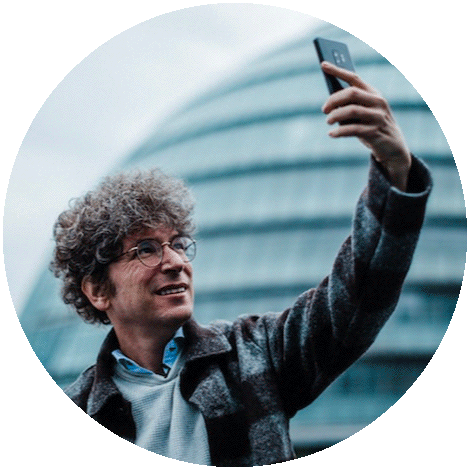 PLUS: 177 other ways you could live worry-free while pocketing up to $208,000 OR MORE in the coming months!
Do you have your phone handy?
If so, I want you to pull it out and hold it up, like this…
Can you use your cellphone to take a picture of yourself?
Then guess what…
You hold in your hands the power to earn $100 an hour, or more… practically on demand…
If you follow what I'm about to show you, you could send six figures of profit straight into your bank account this coming year…
Right now, if you own a phone, all you need to do is follow this simple "post for profit" strategy, and you too could grab your piece of the action… regardless of your age, income or experience.
Believe it or not, businesses are set to spend $51.3 billion next year on "selfies" similar to the one I just showed you. Companies pay BIG BUCKS for pictures just like this. There's no end in sight for this kind of spending either, which is exciting news for you!
Even better, that's only ONE of the secrets to getting rich beyond your dreams in 2019, faster and easier than you ever imagined…
Because I'm also going to send you a FREE BOOK that shows exactly how you could turn a tiny investment of time and a small stake of starting capital… into as much as $15 million like I did…
Plus a detailed plan with 177 other ways to give you the choice to kick your day job to the curb — and still make $208,000 OR MORE in 2019.
None of my advice requires you to "grind it out" for 30 years or "hustle" 24/7 like you've been led to believe is necessary by others. I'm going to show you how the "new rich" are taking advantage of opportunities never before available.
In the next few minutes, you'll discover…
How to claim your FREE COPY of the insider's Side Hustle Bible and get rich in the "gig economy" using nothing more complicated than a cellphone
Your simple path to a 10-minute "workday" and how to get paid to post about your passions
How to supplement your income safely with a six-figure "side hustle" — collecting a second source of income without a second "job"
How to profit from the most lucrative "outsourced" industry trends before anyone else
How to collect your share of social media millions, even if you're "ordinary looking" (dare I say ugly like me?), and see behind the scenes of income-on-demand seven-figure case studies you can "steal" for yourself
A "lifestyle launch" that could position you for cash windfalls with the least amount of effort (leverage this framework to work smarter, not harder!)
Who am I, and why should you believe me?
My name, by the way, is James Altucher. You may know me from my New York Times best-selling book, Choose Yourself… or maybe you've heard my #1-rated podcast… or even "like" me on social, since I have over 500,000 followers…
Maybe you saw me on the news predicting the success of Facebook when it was still just a glimmer in young Zuckerberg's eye…
I've been promoted by QuickBooks as an online entrepreneur advisor… and Richtopia named me #2 when they listed their top 250 Most Influential Business Journalists in the World!
Probably because I've…
Invested in over 30 private companies (and I'm on the boards of several others, including a billion-dollar firm in the employment sector)
Started and been part of dozens of businesses… having been the CEO, an investor and an early employee in businesses across dozens of industries
Published 17 books… including a handful of best-sellers
Started and ran hedge funds and funds of funds
Started a business from my kitchen table that I sold for $10 million only eight months later
Started another business that went from $0 to over $17 million in less than a year
I've done some pretty crazy things once I discovered what I'm about to share with you.
Because for as long as I can remember, I never wanted to work for a boss. I hated being obligated to just one job, controlled by a single source of income, and being stuck living my life according to someone else's schedule.
My craziest and most rewarding decision so far was when at 48 years old I decided to sell everything I owned… live exclusively in Airbnbs… and keep nothing but a few sets of clothes, my computer and my phone.
It wasn't easy, but my decision to purge all of my possessions was extremely freeing. I'm not saying you need to do the same in order to be successful… I'm going to save you years of trial and error.
And going to show you how I continue to operate a seven-figure business using very little… living a life I've created for myself on purpose instead of waiting for someone else to tell me what to do.
The same strategies I've used to…
Become a regular on Fox, CNBC, CNN and other major media outlets
Run a blog that now gets over 1 million readers a month
Have a top-rated podcast that gets millions of downloads per month
But here's a secret most "influencers" will never tell you…
No matter how many "followers" anyone gets, you can't take "likes" to the bank… and it's actually EASIER to get RICH than it is to get famous.
And I'm going to show you exactly how you can take advantage of the same process I use time and time again to get the chance to produce massive profits at breakneck speed.
What does a six-figure selfie look like?
I'm about to share something that will have you grinning ear to ear for a long time… you might even want to frame a goofy picture of your mug to remind yourself of where you were when you started on this journey with me…
Imagine being able to take your phone out and post a picture on your favorite social media account… and minutes later… you look at your bank account.
To your pleasant surprise, you're hundreds… if not THOUSANDS richer… for a few minutes of "effort."
What a way to make a living!
It may seem far-fetched to you now, but people are "posting for profit" all over the world.
It doesn't require any high-tech skills or special knowledge when you follow my secret "post for profit" plan. Use nothing more complicated than your cellphone to potentially cash in on the "outsourced economy" in 2019…
There is so much money rushing into social media it's mind boggling… it seems like all you need to do is raise your hand and tell them where to send the money when you follow my strategies!
You could have a nice little low-tech, low-overhead predictable income stream you can count on like clockwork when you set it up according to my easy-to-follow process.
It's absolutely NOT rocket science!
(And it can pay much better)
Allow me to dispel some popular myths right now.
Some people think you need a lot of money to make it… you don't.
Posting on social media is 100% FREE.
And one of my star students, Trevor Chapman, even started a small "side hustle" for a few bucks… and scaled it to SEVEN FIGURES in only 92 days. More on him in just a moment…
You might think it's hard to do… but to tell you the truth, it isn't.
It's never been easier, especially when it seems like all you've got to do is post a handful of pictures on the internet for massive paydays…
Like this travel blogger on Instagram does. He has over 2 million followers and collects fat checks from around the world…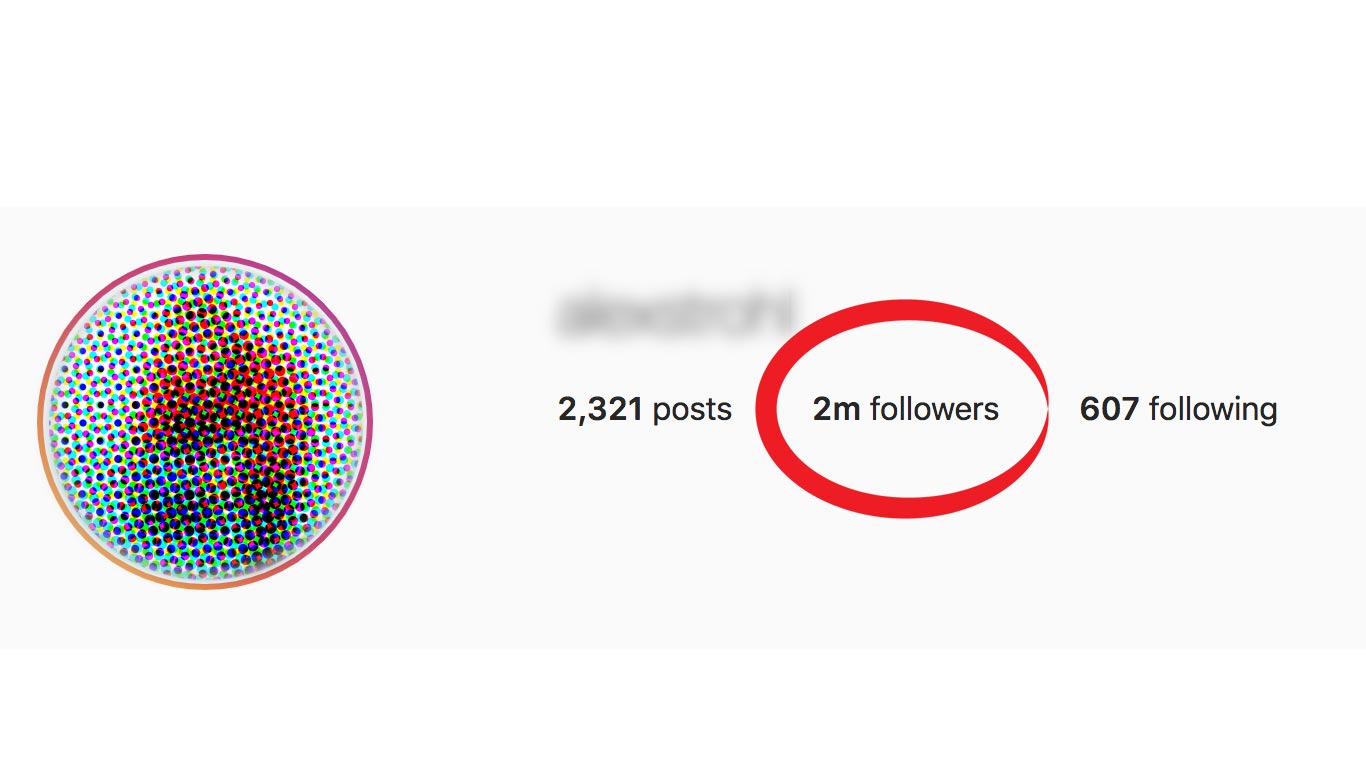 Or maybe you want to use social media to scale your side hustle like this woman… I can show you how you can maximize your profits with just 10 extra minutes a day.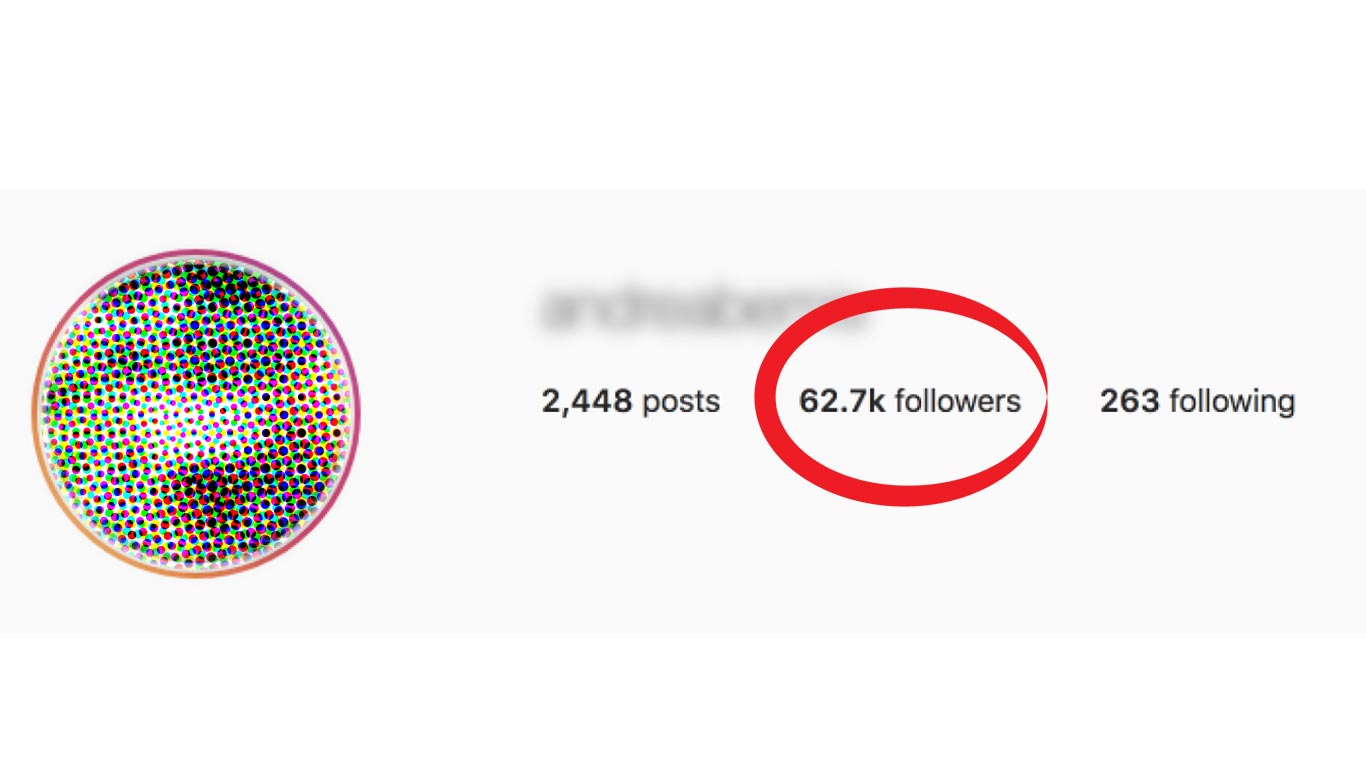 People are getting rich in some of the strangest niches too… ones you've never heard of… and the demand is going up for highly personalized (sometimes weird) content.
Using 100% FREE resources to take advantage of "social selling" opportunities well beyond Amazon or eBay (which are both free options, and frankly less complicated as well) to profit from posting about your hobbies or even completely DOMINATE an industry…
Like my friend who sells "craft cheese." She's made over 29,407 verified sales on Etsy since 2009 and can "post for profit" any time she wants to land a big order. Or take it easy while quietly "churning away" at a comfortable pace by posting less — while doing something she absolutely LOVES to do!
Do you think these people know something you don't? The fact is they do not have any superior skills. Practically anyone can do it.
When you set yourself up like the way I suggest…
Legally and ethically
make a lot of money on demand…
doing something you love!
Don't worry if "selfies" aren't your thing… if you don't feel like taking pictures on your vacation, and you hate to eat delicious dishes for whatever reason…
I'm going to share with you the fastest, easiest way you could start making BIG money with a very small "micro-business"… one you can effortlessly operate using nothing but your phone.
One that could pump out consistent profit on command…
No gimmicks or "loopholes" that can land you in serious trouble in the long run or gambling your life savings on stocks or real estate either — these methods can literally change your financial life, forever.
Following my processes, you can reinvent your work life to better suit your values and budget.
And it's not hard to see why. Fast and relatively easy FORTUNES are being made freelancing…
It's a way you start small and get paid to learn something you're interested in… or even start making BIG MONEY, IN BIG CHUNKS… if you want to start your own social media advertising service or profit from conversations with your friends as a podcaster like countless "regular folks" are doing everyday…
All with no conventional overhead!
There are unlimited opportunities to make $100 an hour or more (a lot more!). On demand.
Instantly in many cases. Using nothing more than your cellphone to support your six-figure income on the side.
Why? Companies are outsourcing entire departments of their businesses. Which means big money for you, posted DAILY… and many go unfulfilled… driving the price UP, UP, UP every day as their deadlines get closer and closer!
I show you the RIGHT websites to access… which pay TOP DOLLAR, which ones to avoid, and how to create a steady stream of clients for your six-figure side hustle.






And I can show you how to make this entire process highly predictable so you don't need to spend hours trying to figure it out on your own, or fumbling through online forums for "$5" gigs.
The best part?
You don't need to be an app developer
or a website whiz kid…
or have a fancy diploma to strike gold!
You can access 100% FREE resources to potentially cash in on BIG-BUDGET companies who are DESPERATE for your help!
If you can string together some sentences that sell, you can write your own ticket in any number of exciting industries… all for free… from home… or from the beach. These companies don't care where you work from (no more punching a time clock!)… and seek to send you all the work you want.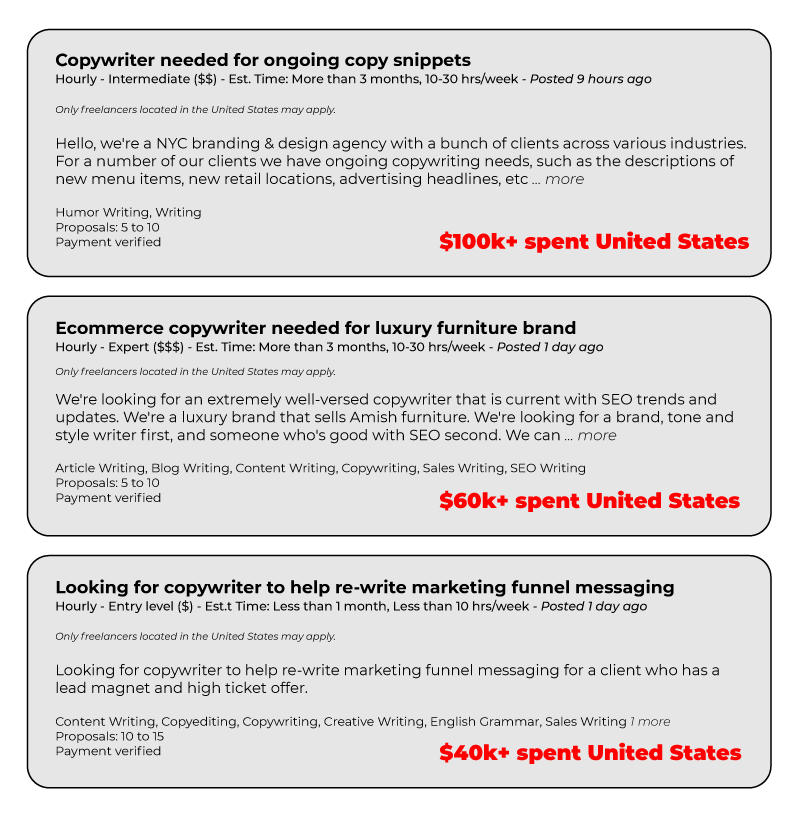 This is perfect for:
Successful, employed professionals who want to reach the six-figure mark and beyond
Underemployed individuals who want to supplement their income with side-hustle salaries while they figure out the next step in their careers
Boomers who are business savvy but find themselves bored with retirement life… here's your chance to give millennials a run for their money!
Anyone who wants to upgrade their standard of living and have an on-demand "honey hole" to count on for reliable cash… boosting their upward mobility with an unfair advantage
Anyone who wants to collect almost effortless income without gambling on the stock market, stressing yourself over outliving your retirement or risking a penny investing in real estate
I will show you how simple it is to unlock a steady stream of potential income or blast open rivers of revenue. Even if you're not tech savvy… it's never too late to start new things.
The real question you need to ask yourself is…
How big of a "cash machine" do you want?
A few extra bucks to make things a little easier at the end of the month? Or do you want a dramatic lifestyle change?
You can have all the privacy and freedom you desire… take complete control of your income and financial independence with very little investment of time or money, and practically zero risk. It's up to you.
Which is the beauty of something like this. Of course, no investment involving money is totally risk-free. Starting a side hustle may not work out for you, and you might just decide to make this a fun little experiment. Worst-case scenario is you learn a lucrative little hobby and decide to focus on something else.
And with the strategies in this book I'm going to SEND TO YOU FOR FREE, you could end up ditching the tie and the terrible rush-hour traffic, and never have to listen to that idiot boss again.
When you use what I'm about to show you, you're in the driver's seat… burning rubber on your own personal Autobahn without even having to worry about putting on pants.
You can set up a little "lifestyle improvement" income stream that you can run from your kitchen table… from wherever you want to live in the world… and in time, grow it to be as big as you want…
That's the approach many of my successful students follow… and I've done it many times.
Every day I get ecstatic emails from my subscribers, like this one:
"I went from 42 cents to my name last year to a six-figure digital nomad within 18 months, due to James' many strategies."
-Beck P.
And…
"$3k in 2 weeks!"
-Matt G.
And before you start to think I'm one-sided… they aren't ALL about money…
Stop missing important
social events because of work!
Imagine…
NO MORE STRESSFUL COMMUTES!
NO BOSS!
NO GLASS CEILINGS!
NO ANNUAL PERFORMANCE REVIEWS, SLEAZY SALES PRESENTATIONS OR PUTTING UP WITH CONVERSATIONS WITH "DEBBIE" AT THE WATER COOLER!
While STILL making more than anyone you know!
You may be asking yourself: How is all of this possible??
I have streamlined processes to tap into the "outsourced economy,"
which has been growing like a weed year after year for the last five years
And so can you, because this is just the beginning.
Let me give you some perspective…
Right now there are over 68 million Americans engaged in independent work… and that is going to increase year after year… because 50% of U.S. jobs are compatible with remote work.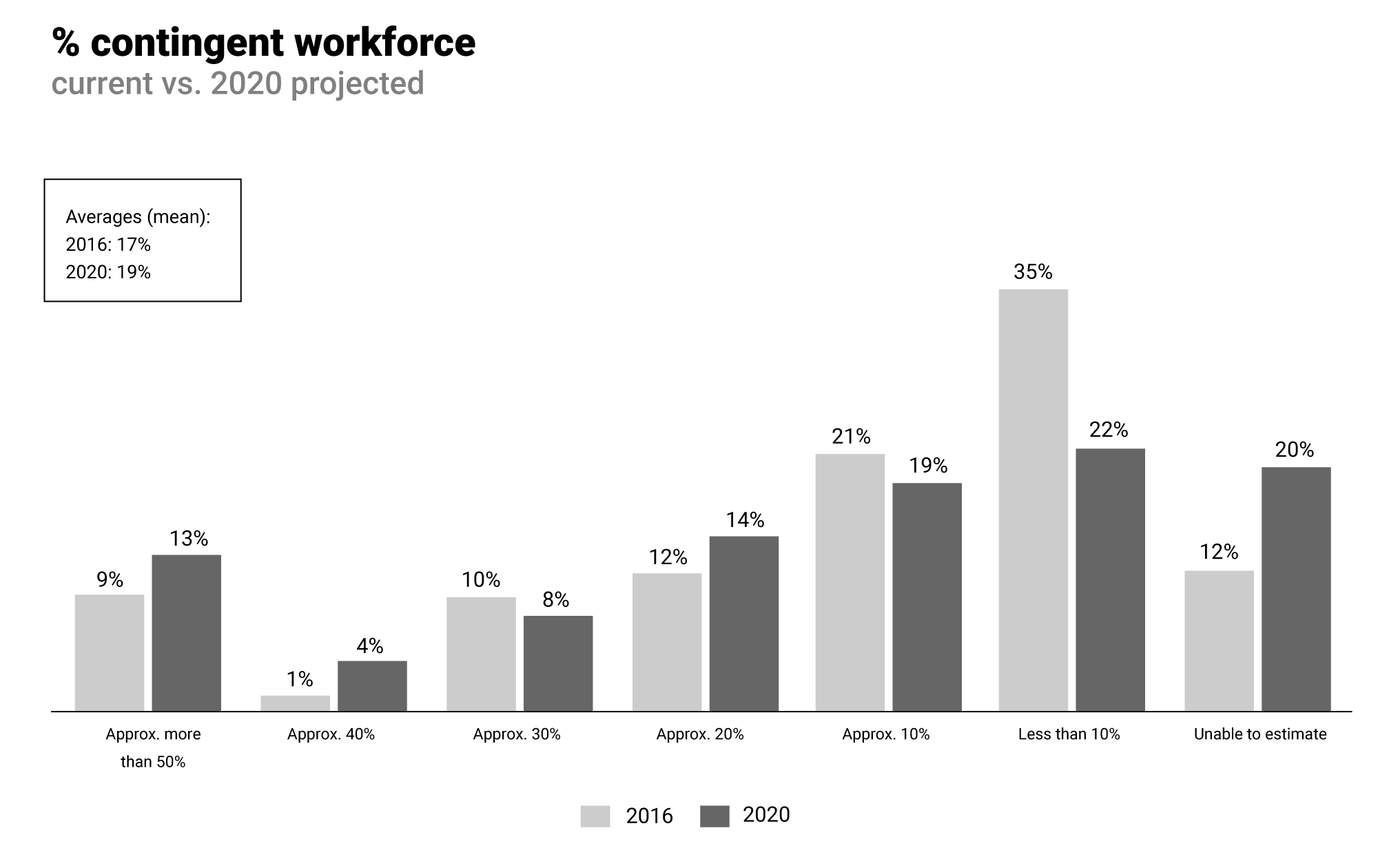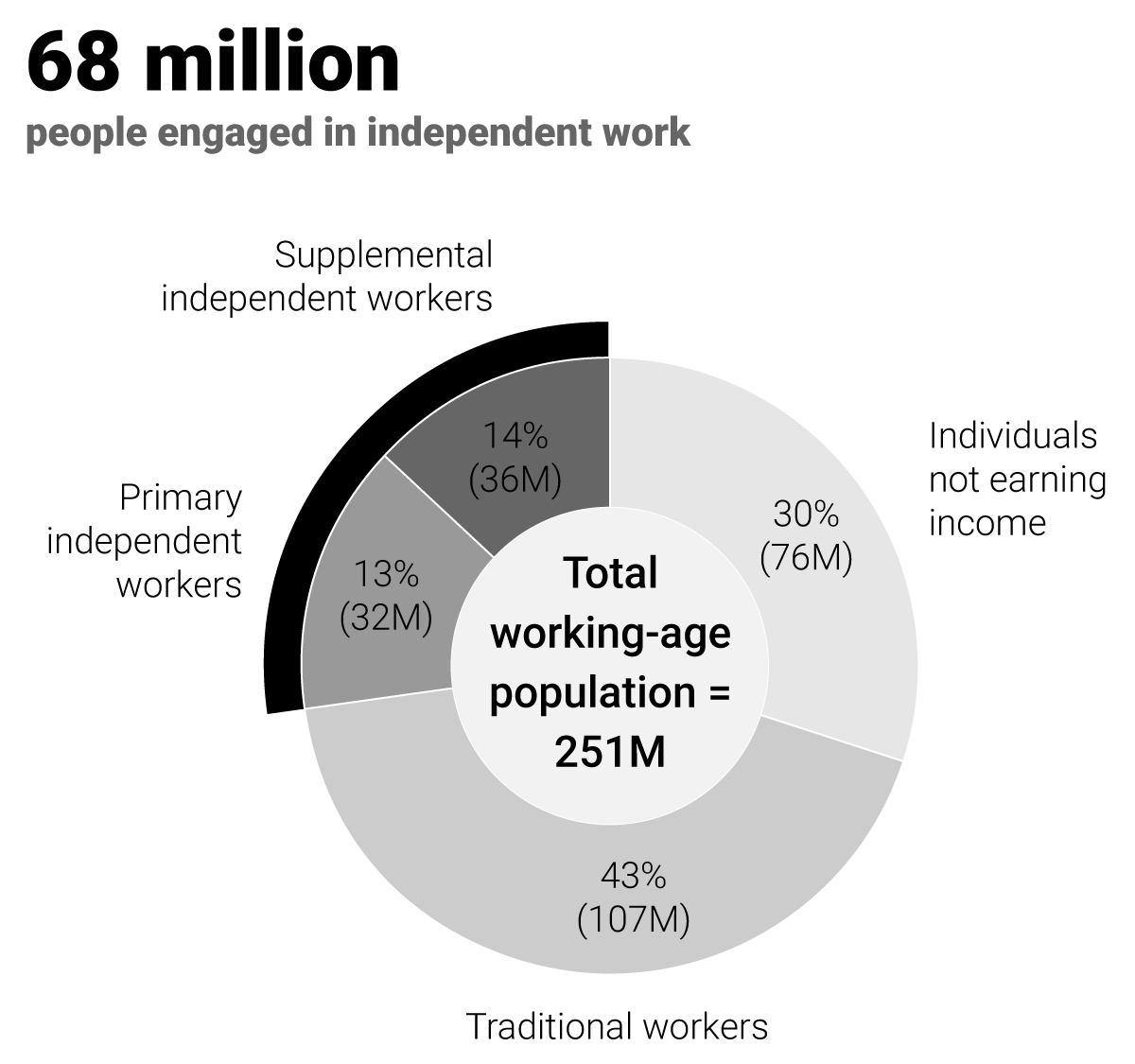 And 80% of the workforce says they'd like to work remotely.
Yet only 7% of employers make flexible work available to most employees… why? Because your boss is jealous of you.
Magic timing
If you ever want to retire in comfort, the key to your absolute success is income on demand.
You can leverage this "democratization" of income as "insurance" for your day job if you're not ready to leave just yet. And you'll never have to ask for a raise again when you could simply log in and "post for profit."
Every profession and every employee is affected… it doesn't matter if you're a manager… or have three degrees. (You could use this method to pay off any and all of your student debt fast!)
And yet, I'd bet not one in 20,000 Americans knows about these secrets.
But behind boardroom doors, companies know it's cheaper to hire outside help, and they are looking to take advantage of technology to reduce their overhead. The "gig economy" is upon us.
Even high-value professions are scrambling. They're being squeezed by tech advances… making it cheaper for consumers like you and me to access expensive services for pennies on the dollar.
Doctors? ZocDoc.
Lawyers? LegalZoom.
Accountants? TurboTax.
Uber… Airbnb… Amazon… the list goes on and on…
Remember, you don't need to come up with the next latest and greatest "app" in order to make mega bucks… you don't even need to have any strange skills or hobbies… and it's OK if you feel like all this high-tech stuff is over your head. I'm going to show you how to leverage your experience and unique interests to make your "dream income" a reality.
You certainly don't have to become a self-absorbed "selfie taker" to command the highest fees for doing easy online tasks big businesses are too lazy to do themselves.
And you won't be renting out your car (or sanity) to drunk strangers driving for a rideshare service either.
I'm talking about IN-DEMAND "hot jobs" that are curated at your fingertips for you to choose from. Whatever you find most interesting.
Click. Post. Profit!
Even if you don't like to be "in front" of the camera, it's easier than you ever imagined to pull out your phone whenever you want piles of cold, hard, REAL money in your pocket.
Simple steps to your second income
without getting a second "job"
You're in charge. You decide whether you want just a little extra for an upcoming vacation, or if you want to dive head first into a deep blue ocean of entrepreneurial success… brimming with excitement!
No matter what state the economy is in, you'll be able to enjoy the view from the beach once you've taken your life back.
Your biggest problem will be explaining when your friends ask you…
"So what the heck do you do anyway?"
Steal this million-dollar "slacker skater" strategy the most famous skateboarder in history uses to get paid to exist (page 82)
It's not just about the money… see the world, never pay for a meal again, and potentially get paid $60,000 a year for the privilege to do something you love (your friends will be more jealous than ever, and I'll show you exactly how my friend Jessica does it!) (page 56)
Discover why the "hustle & grind 24/7/365" myth pushed by so many "experts" is dumb, dumb, dumb… and how you could make $40,000 in only 15 minutes a day following this 30-day plan laid out by my buddy Branden (page 112)
You read that right…
Times are changing. The "outsourced economy" is shaking the very foundations of the way business is done.
The Bureau of Labor Statistics also says the average baby boomer will have 11.9 completely different jobs in their lifetime… and if the trends keep moving the way I see them, most people will have over 14 different jobs. In fact, the average millionaire reports to have one or two of seven different income streams… so you decide what works for your lifestyle.
And you don't need to wait until your job gets downsized or spend years going back to school learning how to take advantage of the latest income-producing possibilities.
You don't need to spend years stressing yourself out trying to figure it out on your own either.
I've identified the most lucrative, in-demand opportunities available to you right now…
Then laid them out step by step for you to get started making money from the convenience of your home… oftentimes risking absolutely nothing and eliminating the confusion and distractions that plagued people in the past.
Of course, everyone's situation is different, and not every income secret will work for everyone. You should never bet more than you could afford to lose, which is why I've laid out plenty of different options for you to choose from.
MOST of what I show you costs little more than a few minutes of your time and practically zero starting capital!
PLUS, I'm going to show you how you can get started with a 100% RISK-FREE offer…
So without further ado, I want to show you how you could get started collecting cash as casually as scrolling through your phone…
Announcing: My brand-new book…
The Side Hustle Bible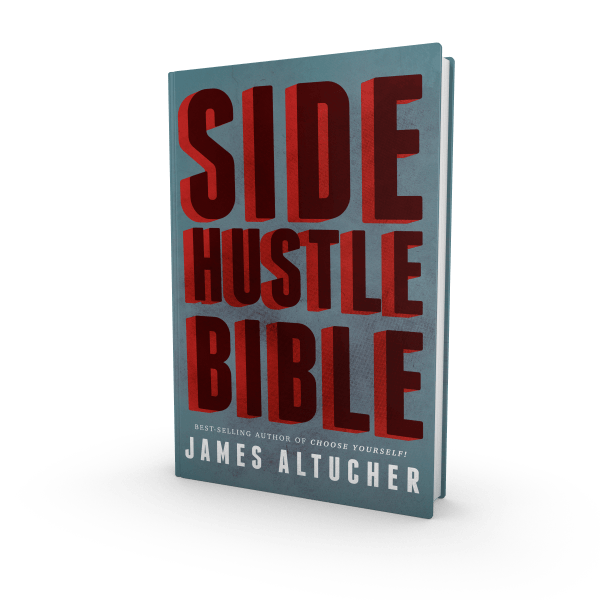 Getting Rich in the Gig Economy…
Posting for Fun & Profit…
A Bootstrapper's Bible to Social Media Millions
Little tricks to master the most profitable freelance professional opportunities in the shortest time possible
Why the real meaning of "side hustle" will change the way you look at your career and life goals forever
How even "beginners" are using their life experience to capitalize on "hidden in plain sight" opportunities to build platforms around their passions
Get inspired and find ideas to live the life you want — make the leap from full-time employee to well-paid worker who is in control of your own vision of success
How to sell a high-priced skill or product with a gigantic markup (and which ones are hot NOW and will continue to be in demand for decades to come)
How to spot the "economic and astrology" lies that keep you stuck and how to eliminate your business worries
Profitable "paint by numbers" business models you could start today
Many employees tolerate working jobs they hate. They tough it out. They grin and bear it.
And most who start businesses have to accumulate all kinds of debt and keep putting money into their business instead of taking it out.
They go into business only to find out they've jumped out of the frying pan into the fire. They wind up slaves to their business. Their business owns them… controlling their lives and dictating their happiness… they don't own the business.
The worst part is when they wind up working longer, harder hours for the same money they were making in their jobs. Trapped and hating their lives.
I don't want any of those things for you… I don't want you to feel the frustration or experience the public, embarrassing failures I have gone through either. My journey to financial independence was not easy!! I've been through the ringer and folded 19 different companies before I finally made it.
You can personally benefit from the years of setbacks I went through and use my exact strategies for generating massive success in a mere fraction of the time it took me.
You shouldn't have to struggle to do something you love. You don't need to sacrifice a second doing things you don't want to do… or scrape by just to survive…
You can live the life you want and THRIVE. In any economy.
I've spelled out exactly what you need to do to, step by step, to cut years off the learning curve and start paying yourself what you're really worth.
Right now, I want to make you a truly irresistible offer…
Not only do I want to send you my new book FOR FREE…
I want to incentivize you to implement
what's inside by offering you a special $100 credit
towards additional Choose Yourself products
when you read it, apply it, and share your honest
feedback (good or bad) with my team and I!
Why would I want to do such a thing? I'll explain more in a moment, but for this to make sense, let me tell you a little about the guy who insisted on writing the forward to it…
** Seven-Figure Case Study: Trevor Chapman **
With zero prior experience in e-commerce, I used $200 and the James Alibaba Arbitrage method.
92 days later, I hit $1 million… and $2 million 90 days later… and a 10-figure acquisition in under a year.
All of this came from taking action at James' recommendation. I am no different than you. In fact, I'm a poor kid from Guam. The odds were not in my favor.
I invite you to put your trust in a man that I put my trust in — a decision that changed my life.
And I get constant feedback from my happy subscribers
James Altucher's students speak out…
hear some of their amazing success stories
"Hear the story of how Tad overcame the corporate grind and Chose Himself…"
Thank you so much for your inspiration! Today is my 43rd birthday and I have spent over a decade of my life in a MISERABLE corporate job making tons of money for thankless corporate clowns and I thought this was all I was worth.
Thanks to you, [for giving your life] to encourage others and help us out of our middle-class pits, I have finally started taking steps to follow my lifelong dream of being a talk show host. I feel stupid even saying it, but I don't care. I have turned my basement into a TV studio and purchased equipment to start my dream job.
I am taking baby steps every day, and I have no audience to speak of, but I do have hope, and I have a studio, and a personality that is really fucking fun!
For the past several years I have been told during my annual evaluation that I need to stop joking around at work and I need to be more serious. Why? Who wants that? I took over a new territory (managing medical clinics) last July and in 10 months I took my team from a weak mid-pack to #1 in the entire region both in cost savings and clinical quality outcomes. I am a leader and I am badass at moving the needle in business. But does anyone ever notice? No. Never. I hate it. All I ever hear is "good job, now work harder and do more with less resources." There is no such thing as good enough. Last year I received the smallest raise I have ever received. 1.9%. And my boss had the balls to tell me that it was because I am already getting paid more than everyone else. Um… that's because I am WORTH IT! Nobody else in this company can keep up with my leadership. Nobody else can lead a team to success like I can and have them loving their jobs at the same time.
So I said F-it and I stopped working my ass off and started working on my side hustle.
I just wanted to write you a quick note to say thank you for the inspiration and keep up the good work.
-Tad B.
I urge you, don't take MY word for it —
see what others are saying…
"I recently subscribed to The Altucher Report and am grateful I did so. I mainly wanted to say how appreciative I am of the things The Altucher Report publishes and how much it has already helped me."
-Mike H.
"I've already made twice as much money from The Altucher Report as it cost to subscribe. James Altucher is a genius."
-Greg T.
"If you want to be more 'hands on' with new things to look into each day, this program is for you."
-Hannah H.
"It's a great opportunity to make extra money."
-Dillon S.
Let this "fill in the blanks"
post-for-profit plan
work for you too
Seeing the breakthroughs on my fans' faces when they post their success stories on social media is why I keep publishing… and I want you to be one of them.
The greatest compliment you could pay me right now is by taking action.
I believe in rewarding people for their hard work, and I want to see more of my subscribers develop their own six- and seven-figure side hustles…
That's why in addition to sending you a copy of my new book… I'm going to send you a companion guide so you can put it to work FOR YOU.
I want to be clear: You can't just read a book and hope to get rich. And most books are just piles of information. You don't need any more information… what you need is knowledge and clarity. Action steps.
This isn't some kind of gimmick or get-rich-quick scheme. Your success won't be automatic, and I can't do your work FOR you… but your success could be all but guaranteed if you follow along with my straightforward advice.
Once you see how easy it is, your income potential will become unlimited.
So you can take the right actions that put mountains of money in your bank account… with the ease of pushing a few buttons on your cellphone and posting on the right social media platforms.
You'll see exactly what to do at each step…
This is especially helpful if you only have a few hours a week to work on your side hustle. You can expand your efforts and eliminate every second of wasted time.
Your companion guide will walk you through the entire process.
If you can commit to as little as 10 minutes a day, you could be well on your way to a rare six-… maybe even SEVEN-FIGURE INCOME IN 2019!
You certainly won't be beholden to any stupid boss, who's only interested in getting you to do work he cannot.
I'll show you exactly what to do. It's worked for me. It's worked for Trevor and countless other subscribers… and it can work for you if you follow along with the crystal-clear, step-by-step instructions…
You can make money at this. I'm certain. How certain? I guarantee I can show you how.
Follow along as you read for the
exact process to pocket maximum profit potential!
Dirt-cheap (often completely FREE), simple, do-it-yourself tools to snag a six-figure, recession-proof career while building your empire on the side (and the comment that almost got me killed by an angry Brown University student for spilling the beans)
Revenge of the YouTube Nerds — how to arbitrage stock videos to big dumb companies for fun and profit
"Not so obvious" ways you can take what looks like a $5 "gig" and turn it into a fortune!
Low-tech web development you can do for brick-and-mortar small businesses in your hometown, increasing their "bricks and clicks" bottom line (and how to potentially share in the cash windfalls)
Why the stupid "standard" advice about raising venture capital will leave you bankrupt
Why certain "famous" entrepreneurs are leading you astray in the "hustle" economy and how to focus your time and energy on things that matter
The truth behind famous "failures" that almost weren't
Why most "wantrapreneurs" are 100% wrong in the way they use their free time to build a business
How to put together your own app development business even if you don't know anything about how to code
A non-tech, non-marketing-savvy strategy for seniors who want a steady $3k/month in six months or less
The one basic secret of business building that almost everyone overlooks (don't skip this step!)
True confessions of successful entrepreneurs and rules to live by if you want to tap into the massive economy that used to only be available to the top 1%
Why it's actually simpler (and profitable) to make more money than your boss as a consultant
How you can cash in on your life experience and coach knucklehead kids!
How to avoid the costly problems of starting a business from scratch and how you can buy an existing business
How to get better (and faster) results than raising venture capital for your startup
Follow THIS angel investing formula to mitigate risk and achieve the highest potential returns on your capital
Feel like you're "shouting from the rooftops" but no one is listening? Here's how you can use "dog whistles" to bring raving fans to your door
Word-of-mouth "by referral only" secrets to go from zero to hero in your niche
It's not ALL sunshine and roses — here's a way to plot realistic revenue projections, so you know when it could be time to kick the day job to the curb (or stick with it for years to come)
A case study on how you can get paid to see the world, never pay for a meal again, and get paid for the privilege to do something you love (your friends will be more jealous than ever!)
"Shortcut" side-hustle skills you can learn and use immediately… no matter how old you are
How to buy in-demand products at rock-bottom, dirt-cheap prices and charge a premium for them on Amazon
The secrets of "leveraging" your content so you don't spend all day writing
How you could make a quick "killing" in influencer arbitrage and how you can effortlessly set up deals with people with large social media followings
Why the fancy-schmancy college diploma is hopelessly inadequate against side hustlers with tangible skills
In addition to sending you my latest book and
the follow-along companion guide, I've got a few more special incentives I want to send you
if you're one of the first 300 people to request them today
Keep in mind: You don't want to wait. Don't let your competition cash in your potential million-dollar "big idea" or let someone else collect your FREE copy, as I only have a certain amount I can give away…
Plus, there are bonuses below that are ONLY AVAILABLE through this promotion.
And, by the way, if you do have a burning desire to develop the next big "disruptive" app or business invention… this book will show you how you can get the attention or venture capital you need to see it become a success.
Once you see the process, it's a "choose your own adventure" you can repeat as often as you wish.
You don't need money to make money — you need clarity and commitment.
This book eliminates the confusion and dispels the common myths that keep you stuck.
Seven simple steps to a seven-figure podcast
Demystifying the risk and some straight talk about profit, customers and overhead — rapid-fire "in the trenches" advice from entrepreneurs who've actually built businesses from scratch (not just took a class on it)
A–Z advice on crowdfunding
The six U's of persuasion and how to sprinkle them in your sales video without coming off sleazy
How to get it all done! Structuring your time during your normal 40-hour (or more) work week to launch your profitable side hustle without getting burned out
Should you stay or should you go? How to know when it could be the right time to leave your full-time job
How to build an audience as a "one-man band" worth a fortune.
10 steps to making $50k in seven days: a case study from a successful "solopreneur"
How to be everywhere all the time and the "social engineering" hacks that go viral — here's how to be more shareable and let your customers sell for you!
How to build an authentic personal brand, how to test it, and what to do if you don't like how people perceive you
What else do I have for you?
I've got great feedback on my New York Times best-selling book, Choose Yourself. But I wrote it in 2012, and it came out in 2013. I've learned a lot in the last 5+ years… interviewed 300+ experts and recorded over 400 hours of podcasts… more specifically, done millions and millions of dollars in deals since it first hit the printers… and refined my processes to make it easier than ever.
I want to send you my latest best-selling book, Reinvent Yourself.
Which you can also have FOR FREE today… which will help you understand the mindset that is part of joining the Choose Yourself Revolution that is taking place all around you.
You'll see why over 161 people have given it five-star reviews on Amazon so far. You'll have the new tools you need to make the most important decision in your life: to "Choose Yourself" and "Reinvent Yourself" as you start your six-figure side hustle.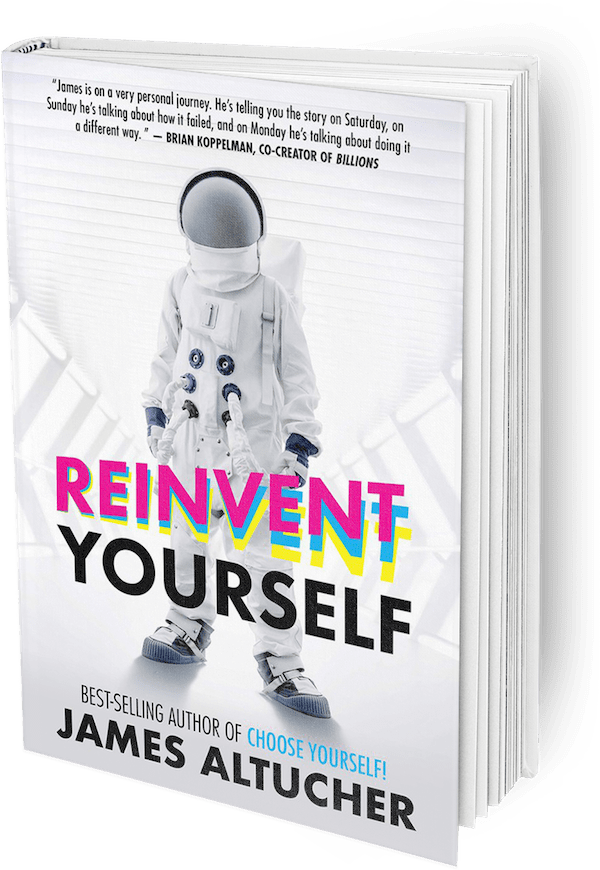 I also believe everyone has a story worth sharing. You probably have a best-selling book inside of you, and I can help you go from blank page to best-seller… like I have time and time again. For a brief period of time, my self-published book Reinvent Yourself even outsold Fifty Shades of Grey and was one of the best-selling books in the entire Amazon bookstore (read: THE ENTIRE INTERNET!)… not just for "self-help," but one of the top-selling books for the entire marketplace.
I will show you how I did it, and how you could do the same thing if you follow my simple strategies!
Which is why, right now, I will also send you a FREE COPY of my book The Ultimate Guide to Self-Publishing.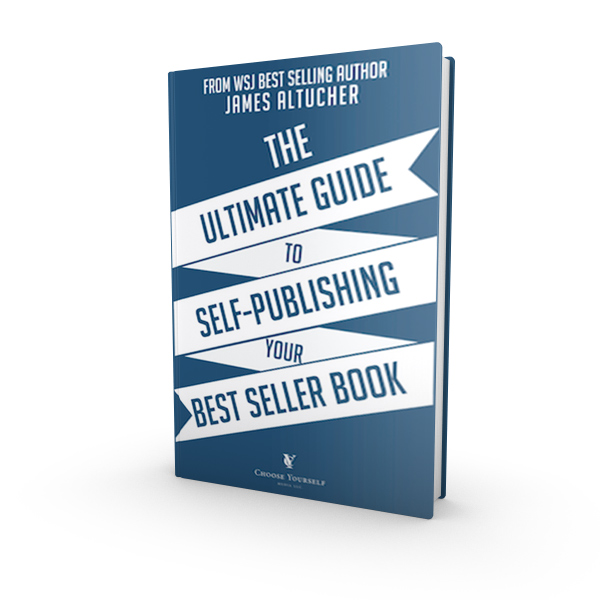 This is a complete primer on the "publish on demand" self-publishing industry — this special report shows you the simple writing system some of my students are getting the chance to use and make a lot of money on demand… even as much as a possible $20k, $30k, even $50k a month!
This method works even if you're not a "writer" but you've got a message you want to share with the world.
I'll show you how I went from broke, with only $120 in my pocket, to becoming a best-selling author and raised myself from failure to success through self-publishing… without any overhead or help from a publisher (and why you want to keep their hands off your hard-earned royalties too!).
You'll see how you can feed this insatiable beast with "knowledge nuggets" or get paid to research topics you're really interested in!
Finally, I want to share with you some of the most powerful advice ever curated and distilled into one place…
I interviewed 10 real-life BILLIONAIRES. Picked their brains. Boiled down their most powerful strategies, mindsets and habits. Dispelled myths and had them help me understand what makes them tick. Created a blueprint for you to model and decide for yourself "how much is enough."
Think you might be able to combine one or two pieces of advice
that I'm sending to you
ALL FOR FREE
in The Side Hustle Bible, Reinvent Yourself,
The Ultimate Guide to Self-Publishing, as well as
Think Like a Billionaire, into a
lucrative opportunity that fits your lifestyle?
Inside this special bundled offer, you'll discover…
The chance to turn clicks into cash with Millennial Marketing Millions — a deep-dive special report on how to start and scale a seven-figure social media advertising agency. Here's how you can use LESS "hustle & grind" and put more profits in your pocket…
Once you see how uncomplicated it can be to command a $3,000 or $5,000 (or more!) monthly retainer client following the steps I've laid out in The Side Hustle Bible… you may want to consider building a full-scale digital marketing agency around your passion
Keep stacking on high-paying clients month after month, or just stick with a handful for a rewarding part-time gig
Imagine being able to be the "go to" guy for social media advertising for a subject you care deeply about… you can be the guru to your industry and get rich doing something you normally pay for
Flip the script and follow along to build your agency as big as you want it! Or just post for potential profit in your free time to collect agency fees and your piece of the pie from this opportunity
How to avoid being a sucker in the inevitable "knowledge economy" collapse
How to leverage your excess "space" (not just your car or your apartment) and why you can charge a premium for it
How to take the barest glimmer of success and turn it into a seven-figure gold mine
My eight-figure newsletter publishing and media business exposed — I open my kimono and lay bare the entire blueprint — soup to nuts, step by step, how to start, run and scale your own information marketing empire
Selling the "invisible" isn't your thing? Interviews with Amazon experts where they break down and demystify their entire processes — so simple even a high school student can earn six figure a month selling products people love to buy
Six too-simple-to-pass-up ways to build a better, faster, cheaper business online
"Show me the money" list-building activities you must follow if you want the biggest bang for your buck
Food truck fortunes revealed! And the simple math behind the biggest paydays
Rolling in the dough! How to cash in on the bike limousine business
How to turn your favorite hobby into a profitable business — never "work" another day again
Why am I offering all of this to you for FREE…
and willing to give you a $100 credit towards other Choose Yourself products to follow my advice?
I want you to subscribe to my premium monthly newsletter: The Altucher Report.
Right now, we have over 175,000 satisfied subscribers.
I want you to be see for yourself why becoming a valued member of the Choose Yourself community has benefits that far exceed the price of admission.
See how it feels to access cutting-edge wealth-building strategies…
To have the tools and resources you need to take home big payday opportunities, but also build the life you truly desire.
To be energized by your work, and have the balance in your life to live on your terms.
Yes, money is great, but the satisfaction you'll get from "Choosing Yourself" as well as being part of an elite group of insiders is something you have to experience firsthand.
And that's why I'm comfortable making you this little "ethical bribe."
Get a full 12-month membership to The Altucher Report… normally $99… for only $49…
SAVE NOW! Half off your first year's subscription to The Altucher Report — Immediately access the back issues online while also getting 12 monthly newsletters, which cover the latest investment advice, entrepreneurial business opportunities and (sometimes controversial) insights from me, James Altucher… entrepreneur, tech investor and cryptocurrency genius. Look over my shoulder and see what's coming next so you could profit from this "old school" paper & ink newsletter each and every month sent straight to your door.
Plus, you get all these premiums I've put together for this special promotion for my new book…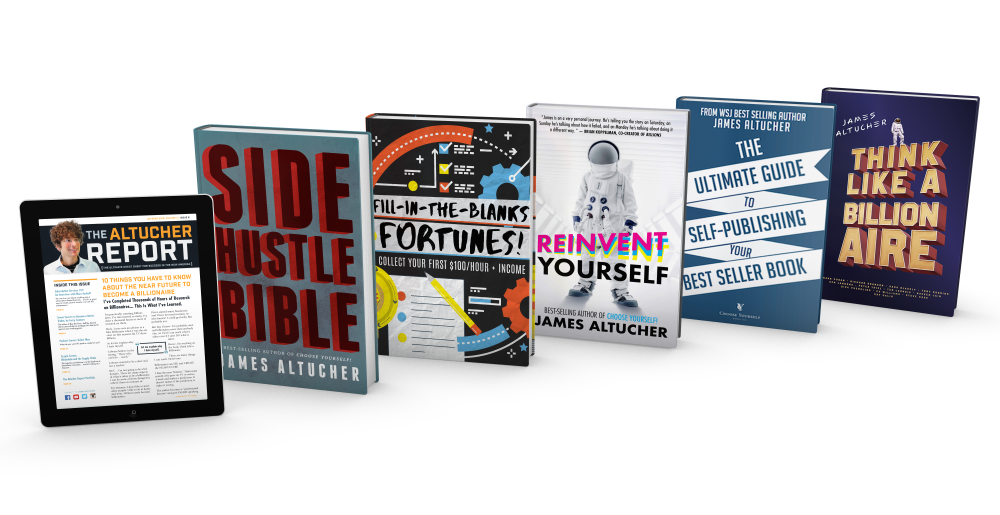 Reserve Now
NEW! The Side Hustle Bible— More than just "six-figure selfies," this book explains how the "new rich" are making fortunes in the "gig economy" and gives you behind-the-scenes access to "ordinary folks" who are doing extraordinarily well leveraging free social media tools… and shows you step by step how to build a low-overhead, high-profit "micro-business" to make as much money as you want.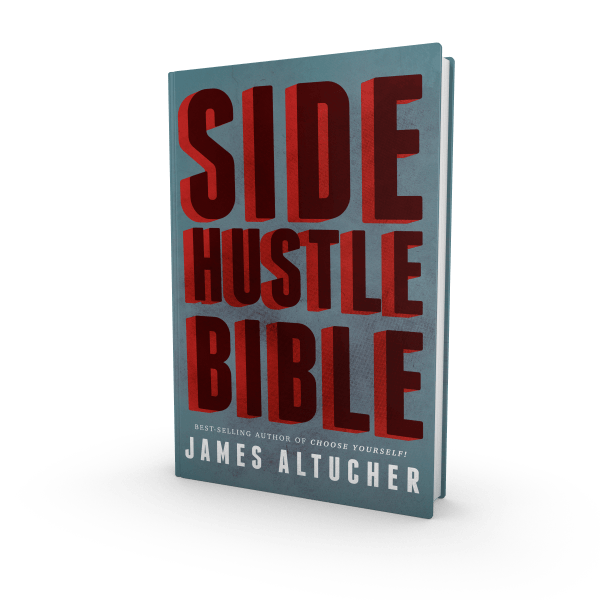 FILL-IN-THE-BLANKS FORTUNES! Guidebook to Collecting Your First $100/Hour (or More!) in Income — $100/hour is just the beginning… and this companion manual gives you "paint by numbers" steps to quickly and efficiently land your first freelance gig free from confusion. Companies need your skills, and they are willing to pay BIG BUCKS to have you work at your convenience to solve their problems; here's how you can get paid handsomely to do something you love.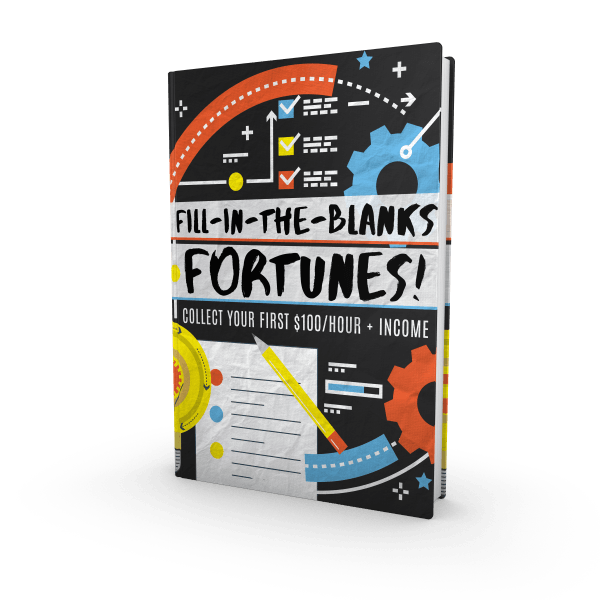 LATEST EDITION! Essentially a Choose Yourself v. 2.0 — Reinvent Yourself is about eliminating false beliefs and learning how to say "yes" to what's best for living a life without limits. It's about discovering the magic inside you. Based on anecdotes from the best "self-help" gurus as well as insider angles from over 300+ hours of podcast interviews and experience since Choose Yourself first came out.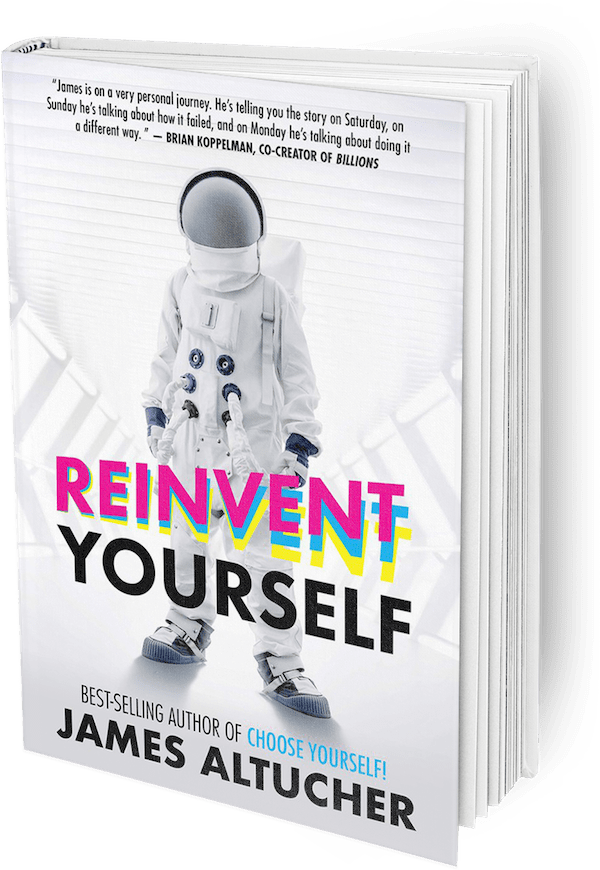 SHARE YOUR STORY! The Ultimate Guide to Self-Publishing — Here's how you can profit from the self-publishing industry and step by step what you need to do to get your book out of your head and onto paper… and then have it sell like hotcakes! Set it and forget it while you cash in on Amazon's print-on-demand platform, and share your stories with the world.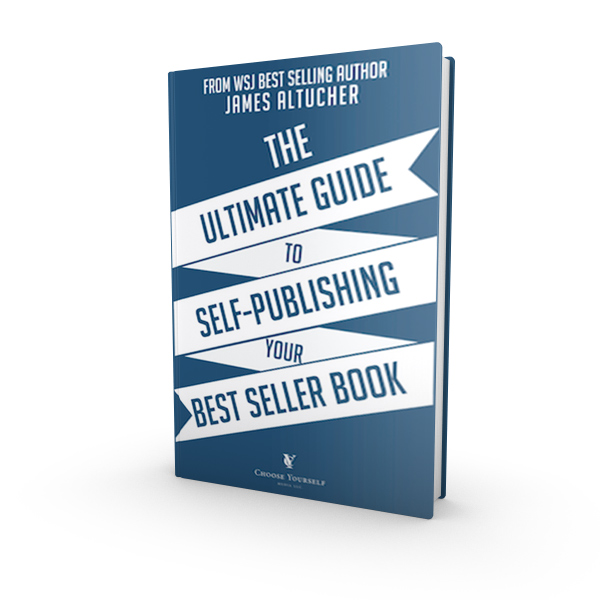 PICK THE BRAINS OF BILLIONAIRES! Think Like a Billionaire — Boils down the best strategies I discovered interviewing and dissecting the lives of 10 real-life billionaires. This is some of my most powerful work to date, and you can see what makes the mindset of a billionaire different and how you can model them in your life.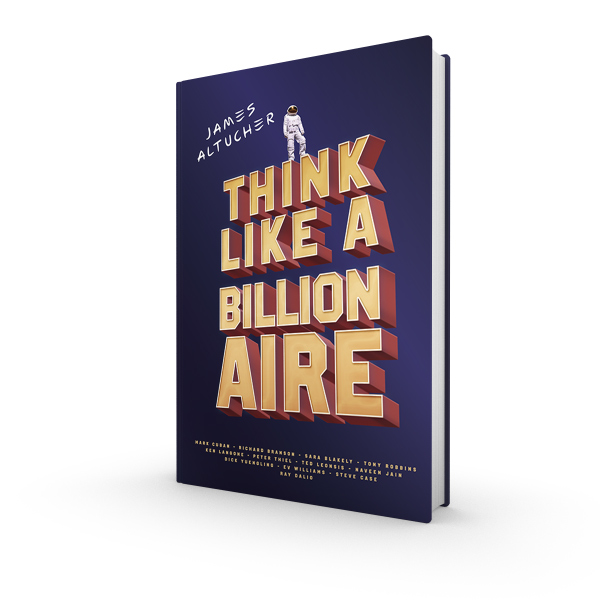 SATISFACTION & SUCCESS — GUARANTEED! Your investment is guaranteed. If for whatever reason you would like a refund, just let us know. This risk-free offer also comes with a step-by-step game plan to start collecting your first $100/hour gig — follow along with the guide, share your journey, and get the chance to get paid no matter what!
You have nothing to lose… discover how to generate $100/hour in income from your side hustle and see how easy it can be to "post for profit," and we will give you a $100 credit towards other Choose Yourself products for following the simple instructions inside the companion guide and giving us your honest feedback (good or bad). Your success is my success, and I want to remove any hesitation to get started "Choosing Yourself" and give you clarity to take action today.
That's a $351 real value for a 100% RISK-FREE investment of only $49 today!
Reserve Now
Let me explain why and how this will work for you…
Your risk-free
money-back and earn-while-you-learn
guarantee
Many of my students can put money in the bank the very same day they follow my advice.
When you take me up on this offer… you could be only a couple weeks away from your first $100/hour (and possibly MUCH, MUCH more!) side hustle. Once you see how easy it can be to access your push-button profits, you may want to pour gasoline on your little smoldering side hustle and scale it to seven figures using the strategies I explain in explicit detail inside the resources I'm sending you today.
Follow along with the companion guidebook and let me know how it works for you either way!
You've got a full year to put these resources to work for you. And if for whatever reason you don't think my advice will work for you, just let me know. I'll gladly return your $49. No hard feelings!
But if you're willing to put in the work… I will give you a $100 credit towards additional Choose Yourself Financial products!
That's right… you can actually EARN while you learn! Here's how:
I want to hear your success story or point you in the right direction. If I cannot do that, I don't deserve your money.
That's why you have a full year to decide if this information is for you. Call any time for a full refund, and keep the bonuses. If you don't think this package of life-changing information will work for you, simply give my friendly Baltimore-based customer service team a call. We will refund your money with a smile.
Additionally, you have a full 12 months of membership to The Altucher Report as part of this special promotion.
Finally, you can collect your $100 credit towards additional Choose Yourself products by following along with the companion guidebook towards building your ideal $100/hour side hustle.
Let us know how it's working for you (be it good or bad) and we'll give you a $100 towards other Choose Yourself products!
You won't have to pull your hair out either. When you follow along with this "10-minute workday" strategy, you'll literally be "posting for profit" when you commit to taking action for 60 days.
You don't need to go back to school or learn any complicated skills… you just need to follow along with the easy-to-understand and -implement companion guide and give your honest feedback, and you can collect your $100 special credit as well as get the chance to earn $100/hour from a side hustle that's right for you.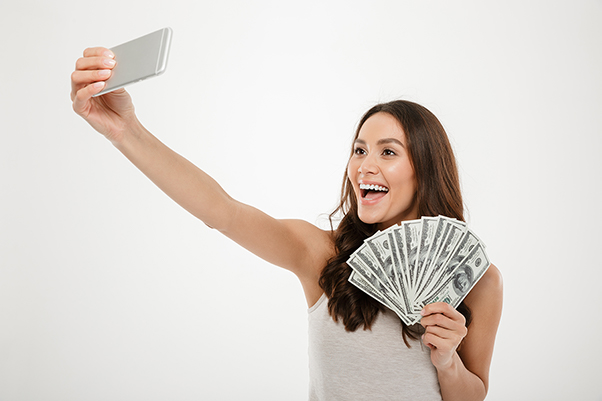 I'm so confident my strategies will work for you that if you follow them and give us your honest feedback, I'll give you a $100 credit towards additional Choose Yourself products!
So let me tell you again what you get if you're one of the first 300 to take me up on this offer today…
Half off your first year's subscription to The Altucher Report sent directly to your door each month
A hard copy of The Side Hustle Bible, which you will receive by mail in just a few days
The companion follow-along Fill In the Blank Fortunes
Instant access to a digital copy of my most recent best-selling book Reinvent Yourself
As well as immediately receiving a digital copy of The Ultimate Guide to Self-Publishing, which will show you how to make tens of thousands per month publishing your own book
Along with an advanced digital copy of Think Like a Billionaire, which boils down $10 billion worth of advice, ideas, and mindsets from real-life billionaires who share their wisdom. I'm still putting the finishing touches on this one, but once it's published, you'll get first access.
All for only $49 today!
Reserve Now
Try my best work out, and see for yourself…
Why NOW is the single best time in history to go from freelancer to entrepreneur — go from trading dollars for hours to syndicating your "productized service" at the speed of light!
How to make yourself recession-proof and even program the coming "AI Apocalypse" if you're interested in technology
A "dignified" way to "whore out your brain" as a consultant, and how to charge top dollar
How to earn big profits with so-called "boring" brick & mortar businesses and why these "unsexy" opportunities are safer than tech
How to use "street smarts" to land $3,000/month "scientific social media advertising" clients — common-sense methods to sell to who's buying, where to look, and a simple ROI pitch to pocket value-based prices
Amazon R&D for six-figure/month domination of niches — find out what people are buying, how much they are willing to spend, and disrupt the big, dumb companies who are mass-producing JUNK!
How to make a (not-so-small) fortune with podcasting and a behind-the-scenes look at several proven models
How to quickly mastermind moneymaking strategies for a rewarding side hustle
When to listen to a venture capitalist "expert's" advice and when to walk the other way (here's how you can get off VC's welfare nipple and not starve)
The fastest known way to "fix and flip" a business for financial freedom
Shocking confessions from entrepreneurs who "stole" their way to success, and how you can "swipe and deploy" their best-kept secrets
How to use "down and dirty" (but ethical) negotiation techniques from famous pawn brokers
Why it's important to cross-pollinate the most profitable ideas from these industries instead of committing marketing incest
Oh, and by the way…
I want to make this an EVEN SWEETER deal for you… to make this a truly incredible offer… one my company has NEVER OFFERED BEFORE!
I'm willing to take on all the risk, because I'm so confident you'll be successful following my strategies!
I also believe education should be fun… and that's why I'm going to help you laugh while you learn…
Right now when you become an Altucher Report subscriber, you'll be invited to join a Secret Facebook Group…
You'll have unprecedented access to a community of like-minded entrepreneurs to post questions, give feedback and make friends for life. Wherever you live in the country, you'll be able to tap into a network of Silicon Valley geniuses and Wall Street experts…
You'll have at your fingertips the most powerful group of "in the know" entrepreneurs, INTRApreneurs, investors and high-performance individuals.
You'll never be alone. Even if you feel like your future is uncertain… you're at your limit and ready to throw in the towel… and you feel like you can't relate to anyone around you… you can come here and be welcome with open arms.
Get the support you need to overcome any obstacle.
I sincerely hope you join us today.
You'll meet people like Josh:
"I've been a faithful subscriber to The Altucher Report and your podcast. I want to let you know how invaluable it is for me to be a part of the Choose Yourself community. Keep up the amazing work!"
-Joshua T.
You're getting access to my very best, most up-to-date material and a new program to ensure you're getting everything you can out of everything that you've got… at the lowest possible price.
You'll get camaraderie, encouragement and a place where you can share your wins with people who appreciate your success.
Chuckle to yourself and
laugh your way to the bank!
If you've ever seen one of my Facebook Live calls, you know they are unlike anyone else's on the internet… and you'll get to hear me answer the most commonly asked questions regarding entrepreneurship, high performance and alternative perspectives… and you may even hear a new joke or two I've been working on for my stand-up comedy act!
You have absolutely nothing to lose. Follow my simple strategies to get the chance to start collecting $100 an hour from your side hustle. Claim your first "post for profit" $100 special credit towards additional Choose Yourself products directly from me when you do what the companion guide shows step by step and write in your honest feedback (good or bad).
Here's what to do next…
click on the "Reserve Now" button below
It will take you to a secure webpage where you can enter your information. Send me your best address so I can rush you a FREE copy of my book.
You'll get immediate access digitally to everything as well… so you can get started on your six-figure side hustle right away.
But you'll also get the paper copy in the mail a few days later as well as begin receiving your monthly copy of The Altucher Report newsletter… 16 pages of highly actionable, curated investment research and cutting-edge perspectives on entrepreneurial topics.
You're going to love it! And if you don't, you can cancel anytime.
Promise me this: As soon as you receive your book in the mail, immediately open the package, crack open your new book, get a good whiff of the freshly printed pages.
I know you're going to love one of my absolute favorite secrets…
How to get your products seen by 100,000 people with just a handful of dollars.
Turn to page 112 to discover how… then post a picture of you and your new book inside the private Facebook group so you can start making friends with other six-figure side hustlers!
You might feel a little silly posting a picture, but I want you to remember this moment and share your success story with the group.
Then "get to work" flipping through the book and see which other income techniques catch your eye.
Get started putting a few of them into effect immediately by using the accompanying guidebook, which shows you the entire strategy, step by step.
The sooner you do, the sooner cash could start rolling in.
All the money you want… using my "post for profit" strategy to make all the money you want — RISK-FREE!
And you'll be well on your way to the lifestyle you've always dreamed of, thanks to secrets like these…
The "shut up and take my money" productized service strategy side hustlers can use to make themselves filthy rich
The "can't lose" strategies of financially independent freelancers who command the highest fees
Detailed strategies to identifying riches in niches you've never heard of and how to identify if you're going "too small"
What "side effects" to look for with your side hustle to ensure you don't screw up the biggest opportunity you've got
How to avoid the embarrassing mistakes even experienced entrepreneurs make when valuing their companies (take this real-life billionaire's advice straight to the bank!)
The subtle scripts side hustlers use to switch from "struggling" to attracting a steady stream of salivating clients in the shortest possible time
To get started, simply click on the "Reserve Now" button below.
You'll be able to review your order before you commit to anything and ensure we have the right address to send you everything.
I look forward to personally welcoming you to The Altucher Report and celebrating your success stories with the rest of my readers.
Sincerely,

James Altucher
October 2018
P.S. Don't let technology overwhelm you. You can pull out your cellphone for push-button profits. Whether you want to reap the lifestyle benefits of being on camera… showing off your success from the beach… or structuring your six-figure "side income" so you can have less stress at your day job.… your opportunities are endless, and your results can be all but guaranteed. I'm so confident you're only a few simple steps away from collecting your $100/hour income on demand following my "post for profit" system.
See how you can cash in on the $50.3 billion social media industry. Discover how you can make money hand over fist with little more than a "selfie," then see how you can get exponential returns on your "hard earned" dollars inside The Altucher Report and claim your $100 credit towards other Choose Yourself products…
RESERVE NOW