Computer geek ACCIDENTALLY uncovers major Wall Street "
error

"...
The H.F.T. Stock market
Glitch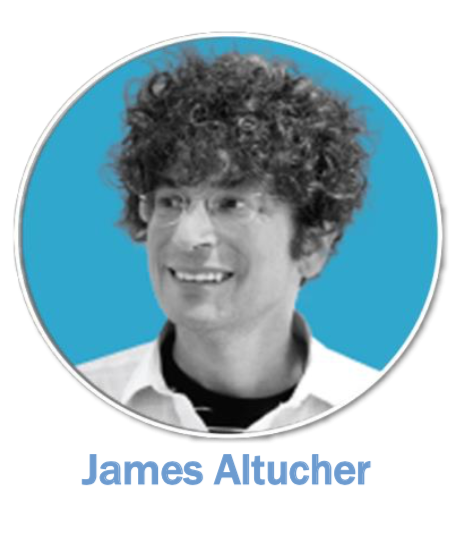 Let me show you…
Go back to February 2020, I was running my system on live stock market data…
And my system detected what it identifies as one of these H.F.T. glitches.
Now, let me remind you…
That February the market had just hit all-time-highs…
But less than a month later the market saw the fastest, most brutal economic crisis since the Great Depression…
Falling -34% in a month as investors panicked about the pandemic.
On February 28, NBC News even reported…
"Coronavirus crash wipes $5 trillion off world stocks"
---
— NBC News
But the day before, my system detected a glitch on shares of the petfood delivery company Chewy (CHWY) — telling me the Wall Street algos were making a mistake…
One that can explosively "self-correct" around one week.
Had anyone told me to buy Chewy at the time I'd think they were insane.
After all, the market was hemorrhaging at a rate of 456 points a day…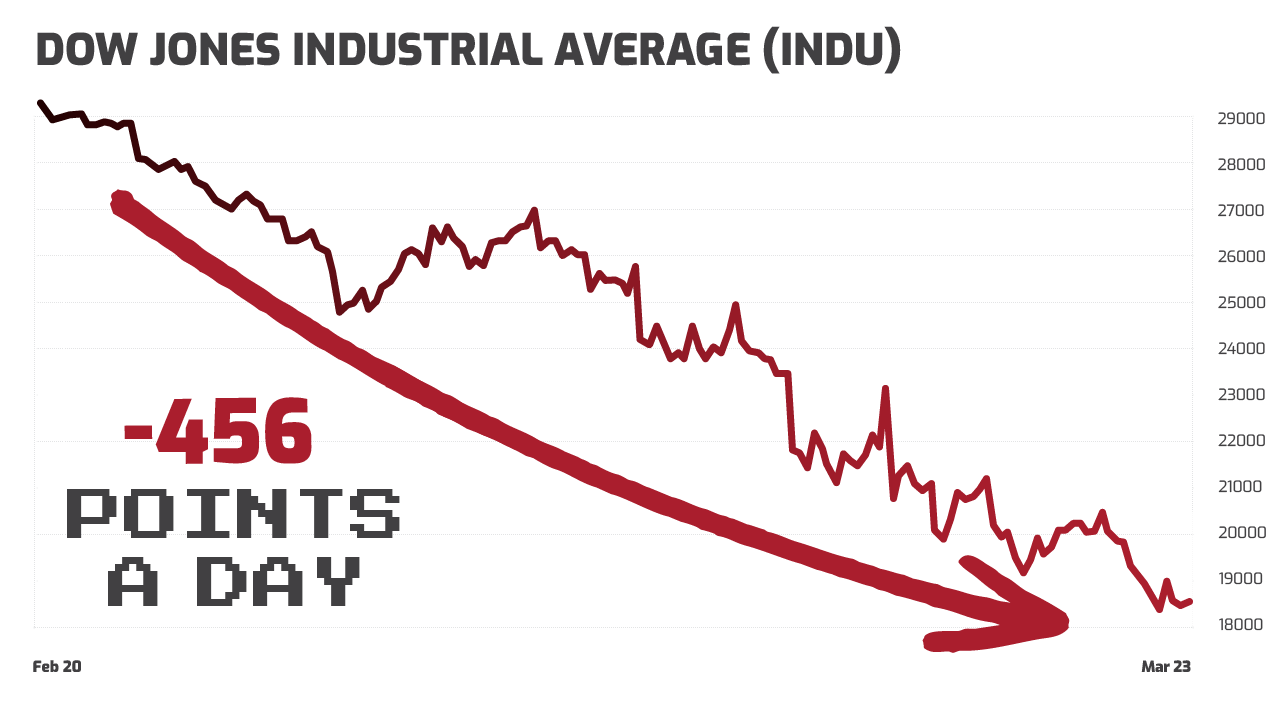 It looked like a bad time to invest in ANY stock…
But only if you were looking at the market with human eyes.
Here's what the stock Chewy looked like to computer algorithms at the close of February 26, 2020…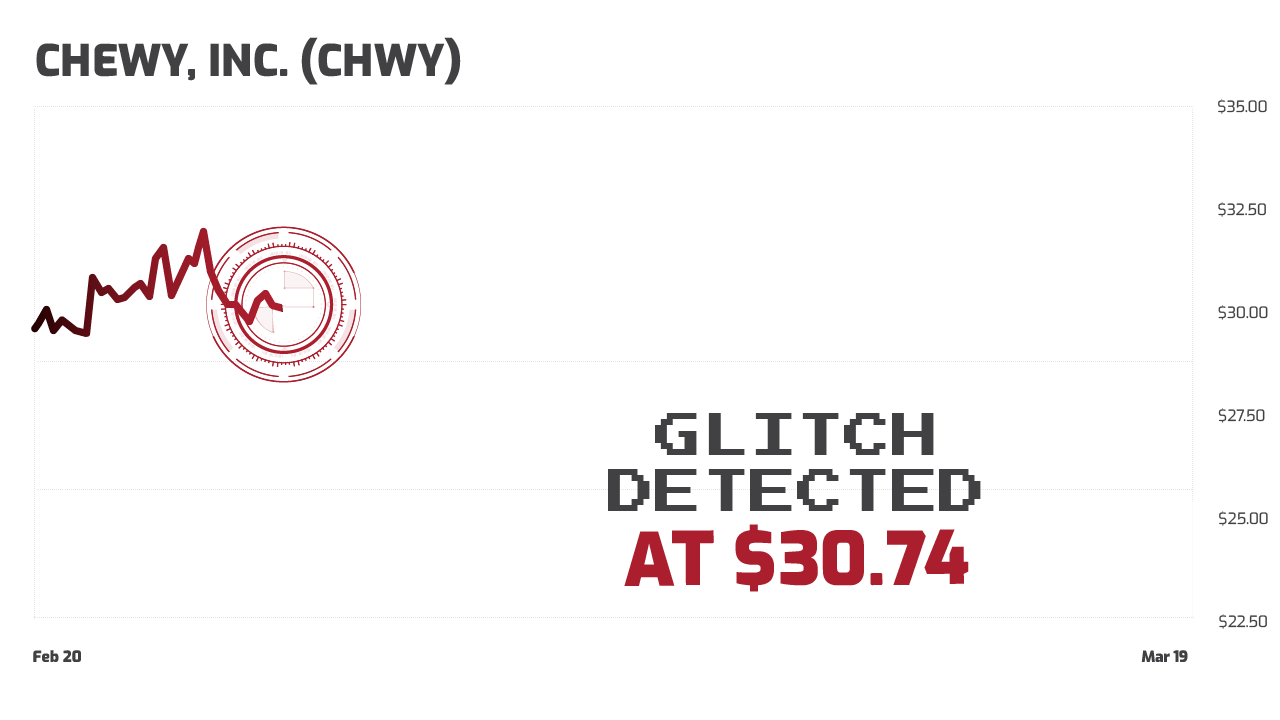 See that weird dip?
Based on the data, it seemed to be an H.F.T. glitch….
Meaning it was only a matter of days before it self-corrected.
Sure enough, take a look what happened…
The price trended down a bit with the market before self-correcting…
And when they did… they absolutely exploded out of the gate just 21 days later.
Had you placed a simple stock option trade when you spotted the glitch…
You could have turned a $2,500 investment into $5,825…
Or a $5,000 investment into $11,650…
All while the overall market continued to bleed money.
Isn't that incredible?
Most people just sat and watched shares of Chewy go down and up for no apparent reason…
But if you had a way too "see" the glitch…
You could have suddenly been thousands and thousands of dollars richer.
Keep in mind… this is usually predictable because these errors tend to self-correct…
Pushing the stock higher.
And that's what gives you the chance to make money fast.
Remember the 2010 Flash Crash?
Billions of dollars disappeared within minutes because of a glitching algorithm…
But it didn't last long.
An SEC investigation later concluded the whole thing was caused by an "automated execution algorithm"… and it self-corrected in 20 minutes.
As CNN Money puts it,
"The program trading that sends stocks down so quickly
can send them up just as fast."
---
— CNN Money
That's why my friend, the stock expert and Mad Money star Jim Cramer, also says that when things like this H.F.T. glitch happens…
Shares "tend to snap back... When you spot these highly unusual moves you may be able to strap yourself into a real moon shot."
So it's that self-correction that's creating a chance for you to profit over and over again.
For example, look what happened with shares of the retail chain The Container Store (TCS) on December 10, 2020.
It was just a regular day for that company…
No news… no earnings… no announcements…
The Container Store's price had been trending up, yet the price suddenly tanked for no apparent reason.
I'm sure investors were scratching their heads.
But my proprietary system identified this as another H.F.T. glitch…
It was like a bunch of computers accidentally flipped a switch from "Hold" to "Sell" all at once…
An error that would self-correct in a matter of days.
You can see it for yourself…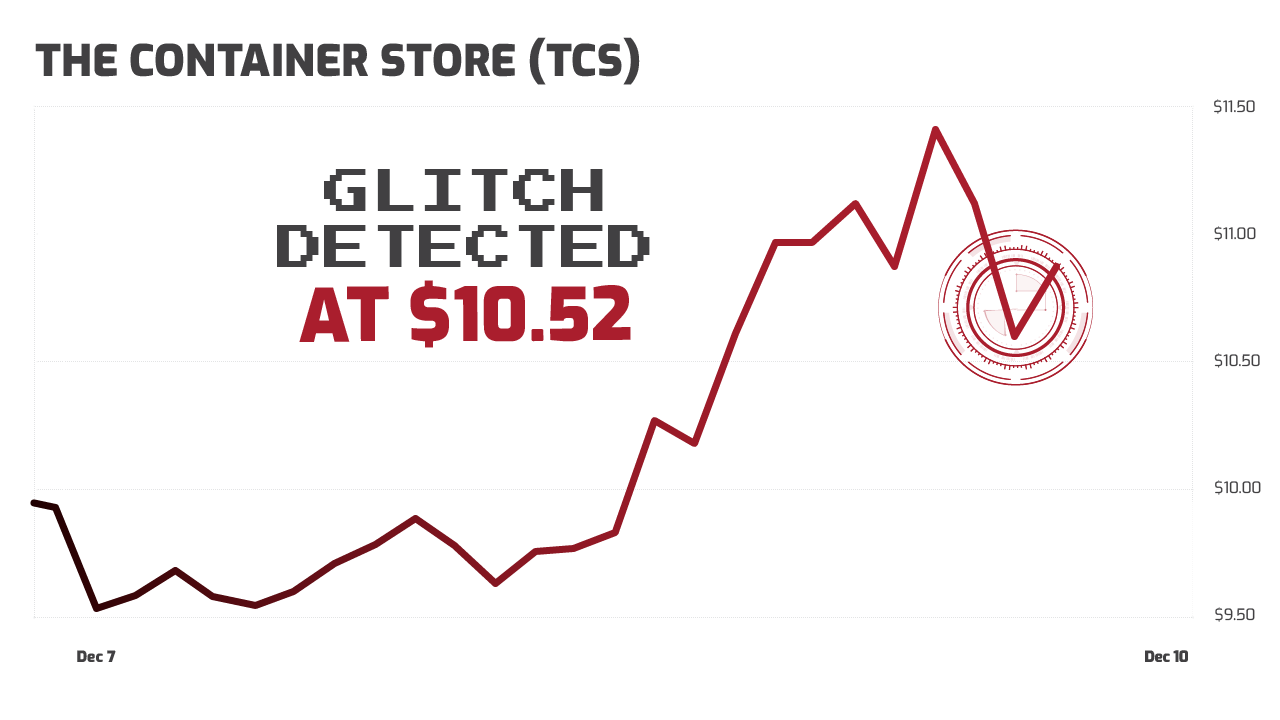 Sure enough…
Within a a matter of hours, it seems the algos realized they made a mistake and pushed shares back higher.
But keep in mind…
No one — from regular investors to hardened Wall Street veterans — detected this glitch when it happened.
In other words, unless you were extremely lucky…
It would have been impossible to profit.
The good news is… I found a way of identifying this H.F.T. glitch…
And had you placed a simple trade on The Container Store when that glitch happened…
You could have turned $2,500 into $4,678…
That's an 87% gain in just a few hours!
You can see it here: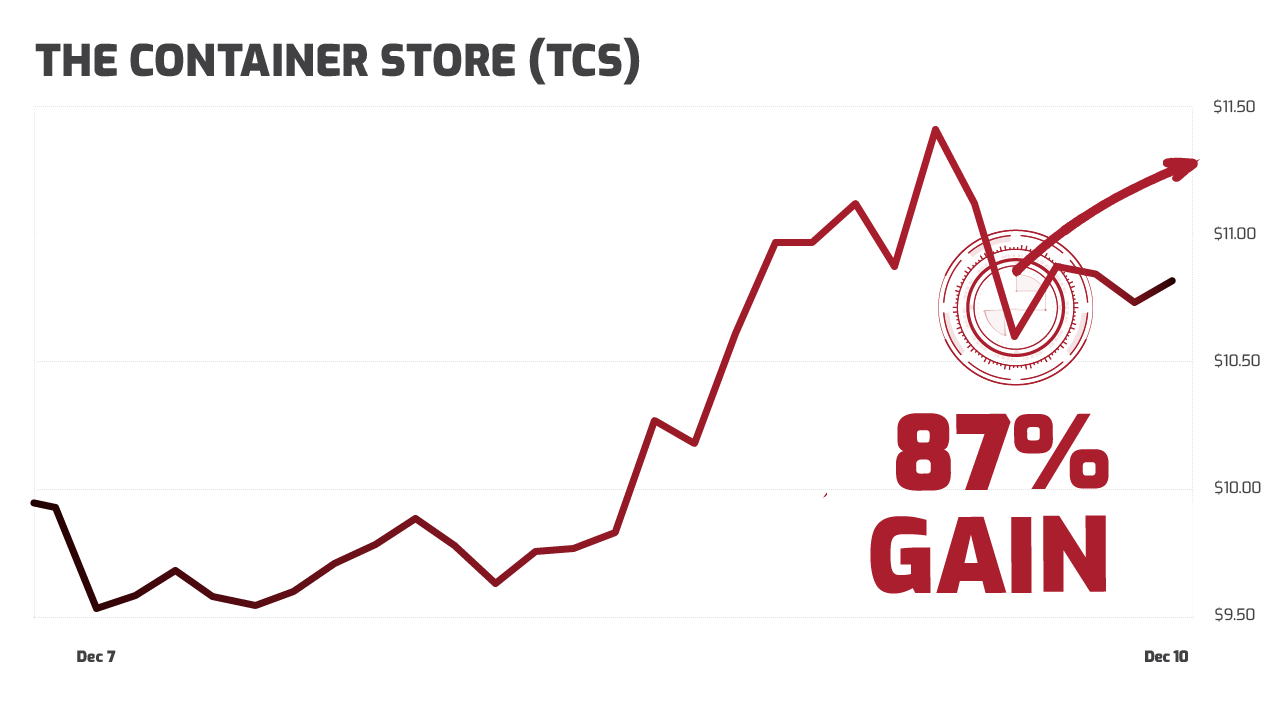 Can you imagine placing a simple trade in the morning… and walking away with a $4,678 payout before lunchtime?
That's enough money for a vacation… or a used car.
However, that's just one of my top performing trades. Of course, not all trades work out the same way.
But in a moment I'll show you my complete 2020 track record.
You'll be as amazed as I am that my system is spotting one or more glitches like this every week.
Think about that…
There are four weeks in a month.
Imagine what trades like that can do for you… how the profits on wins like this would start to stack up.
That's the power of being able to detect this H.F.T. stock market glitch.
Isn't it incredible?
Best case scenario, that level of steady, weekly income would put you near the top 1%...
Now we're talking about "buy a vacation home" money…
And "get your dream car" money.
Isn't that amazing to think about?
Would that kind of money change your life?
And it couldn't be easier.
All you'd need to do is…
Spot the H.F.T. Glitch…
Push a Few Buttons on Your Computer or Cell Phone…
Then Cash Out When the Glitch Auto-Corrects
And because your money isn't locked up…
You don't have to expose yourself to the chaos and risk of the markets for long.
Giving you the peace of mind most investors NEVER get.
But you might be wondering… What causes this H.F.T. glitch?
According to the U.S. regulatory agency FINRA, it's often the product of:
Irrational investor behavior
Spikes in market volatility
Illegal "wash sales"
Flash crashes and "high sigma shocks"
Human errors and "fat finger" mistakes
And more
Each of these can cause the rapid, bizarre market fluctuation I've been calling the "H.F.T. Glitch."
Sometimes this erratic market behavior creates a potential profit window that lasts for several weeks…
Sometimes it auto-corrects in as little as 30 minutes.
A timeframe that's great for the stock trades I've been issuing based on the glitches I've been finding…
And even better for option trade recommendations I've been sending out.
No matter the cause, whenever this H.F.T. glitch happens…
You could set yourself up for major upward stock moves — BEFORE they happen.
With a $5,000 Starting Stake, You Can Even
Turn Economic Recessions Into an Exceptional
$17,160 Payout in Two Weeks
Just think back to the beginning of the "Corona Crash" in March…
Stocks tanked by record numbers… .
Headlines were apocalyptic:
"Dow drops nearly 3,000 points, as coronavirus collapse continues; worst day since '87"
---
— CNBC
Fortune magazine declared that we had officially entered a bear market.
In all that noise and volatility…
It's no surprise my system detected a glitch affecting shares of Chinese e-commerce platform Pinduoduo (PDD).
Seems like Wall Street's algorithms had thrown the baby out with the bathwater…
Selling off good stocks with the bad.
But as I mentioned before, this glitch tends to self-correct really quickly…
So amidst the coronavirus noise, Pinduoduo absolutely RIPPED higher.
As one member of the New York Stock Exchange stated:
"The increase in algorithmic trading has contributed to this volatility, as this type of trading can have an outsized impact on prices."
---
— New York Stock Exchange member
While algorithms wreak havoc in the markets…
Everyday folks like you and me are expected to smile and take it.
But had you spotted what my system detected as an H.F.T. glitch…
You could have turned the tables on Wall Street… sat at home in lockdown and turned $5,000 into a $6,607 payday… in just 13 days!
Incredible, right?
And that's actually one of my below-average returns.
Look, if you knew how much Wall Street's algorithms could be impacting your and your family's portfolio returns…
You'd want to build a guillotine for the elitists and fat cats profiting by taking advantage of you.
But by spotting these H.F.T. glitches…
You're able to turn the tables — and transform Wall Street's greed into huge profit opportunities.
For example, the week before…
Shares of Citigroup also collapsed amid the chaos…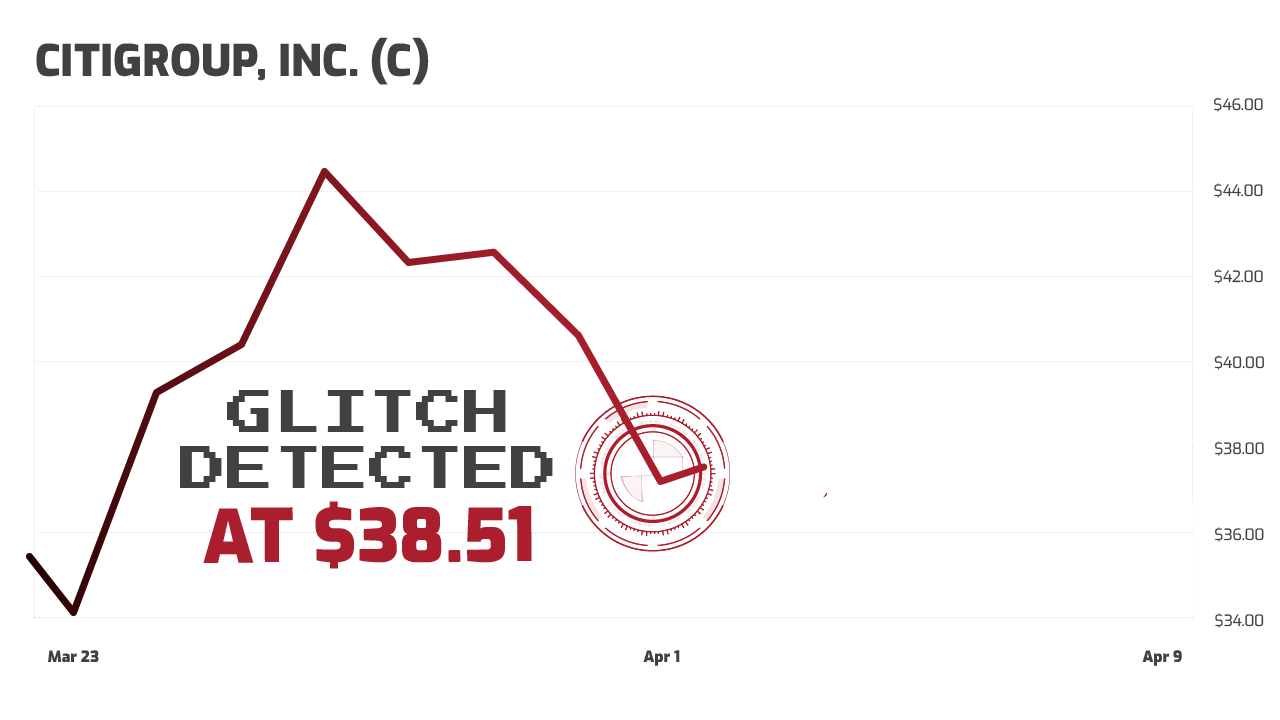 But my system identified this as an H.F.T. glitch.
And that meant Citigroup was a "Buy" on April 1 because that "mistake" would self-correct.
Just over a week later? Bam!
You could have invested $2,500 and turned it into $5,434…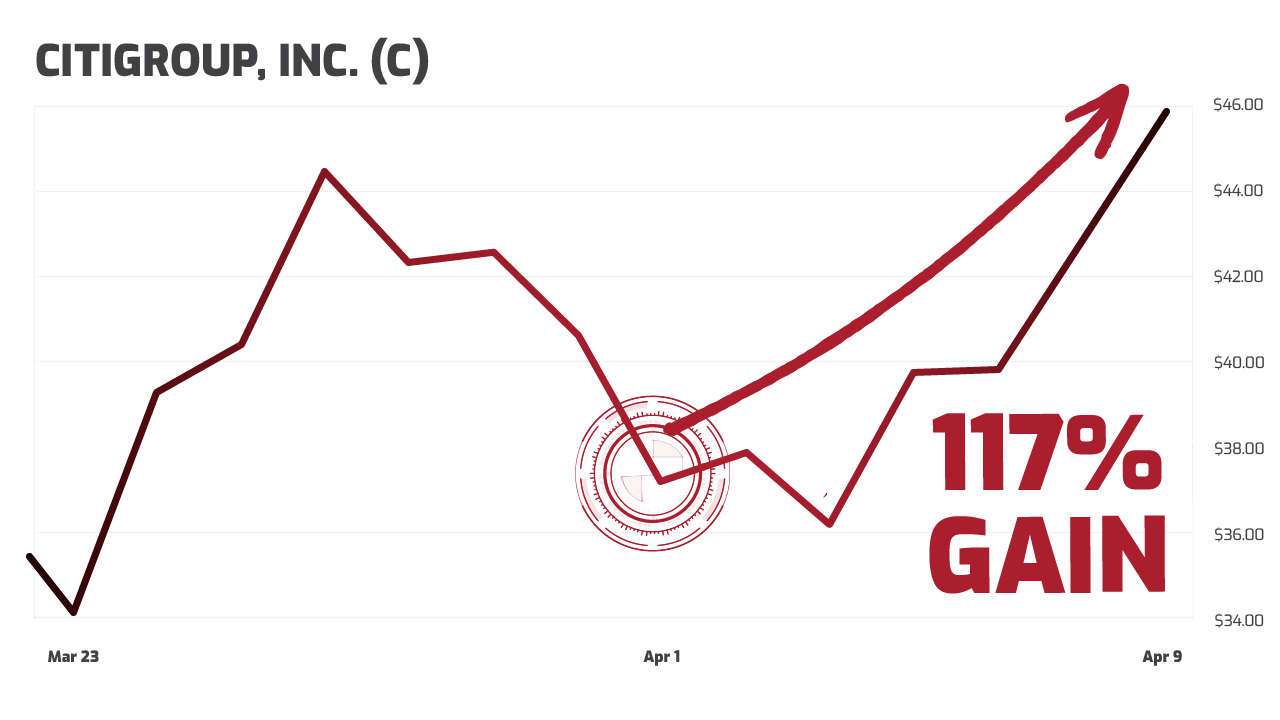 But had you invested $5,000 in both trades that first two weeks of April, you'd be looking at a $17,160 payout.
Not a bad way to start the month, right?
What's really incredible is that this H.F.T. glitch happens all the time…
Because Wall Street algos are not flawless.
Think about it…
If a company's been trading like normal…
And then you see thousands of trades quickly driving the stock up and down…
It's very likely an algorithm is manipulating that stock, right?
As I mentioned before, Bloomberg reports that:
Wall Street's "machines are only as smart — or dumb — as the humans who program them. Turns out the algorithms are rather primitive and suffer from many of the same weaknesses a mortal brain might."
---
— Bloomberg
All that's to say…
You're not going toe to toe with an unbeatable enemy, here…
As one data scientist puts it:
"Most [algos] can be exploited for profit… The operational constraints of such [quant] funds make them easy targets."
---
— Data scientist
In other words, these guys make mistakes all the time.
And when they do, you can score BIG… and you can score FAST.
Just take a look at the H.F.T. glitch that appeared to hit shares of Impinj on June 26, 2019…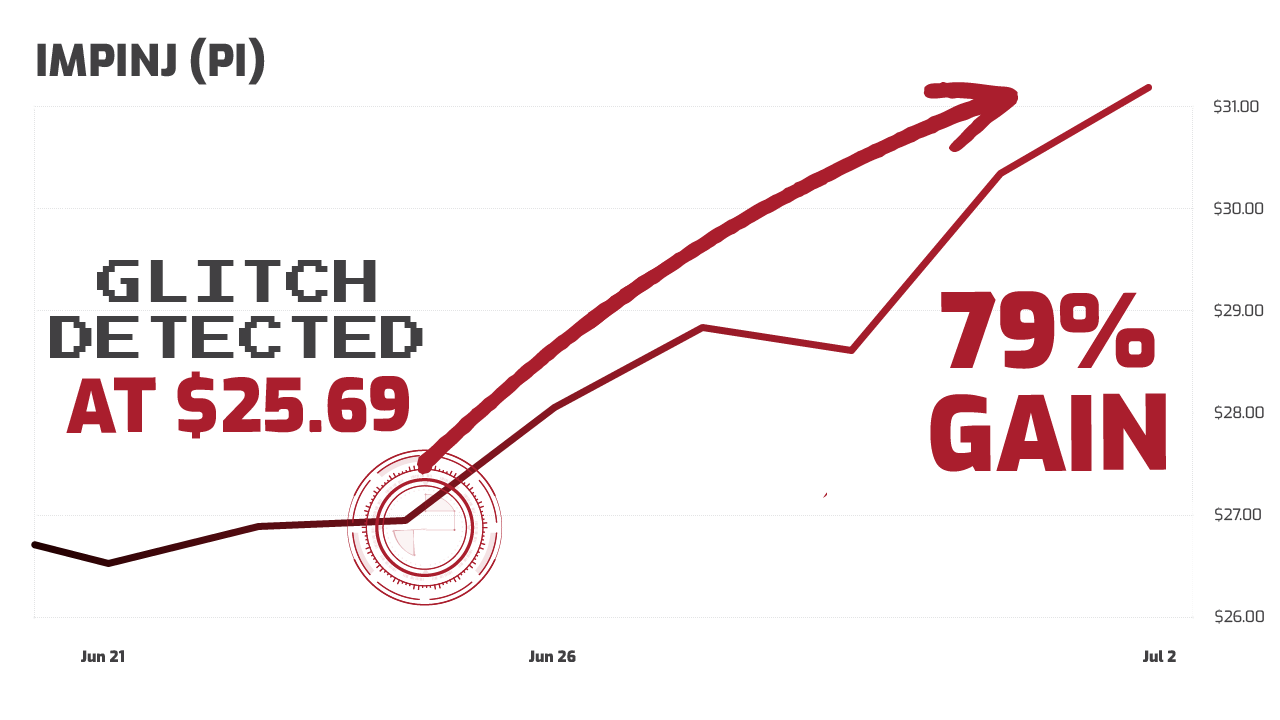 Had you invested just $2,500 in a simple trade when this H.F.T. glitch was detected…
You could have cashed out with $4,482 just five days later.
Do you see now how straightforward this can be?
It's definitely much better than just watching your portfolio go up and down for no reason.
Look what happened when this seemingly hidden H.F.T. glitch hit shares of MongoDB on May 6, 2020…
A $5,000 trade that day would have handed you $11,858 in less than a week.
You can see it for yourself…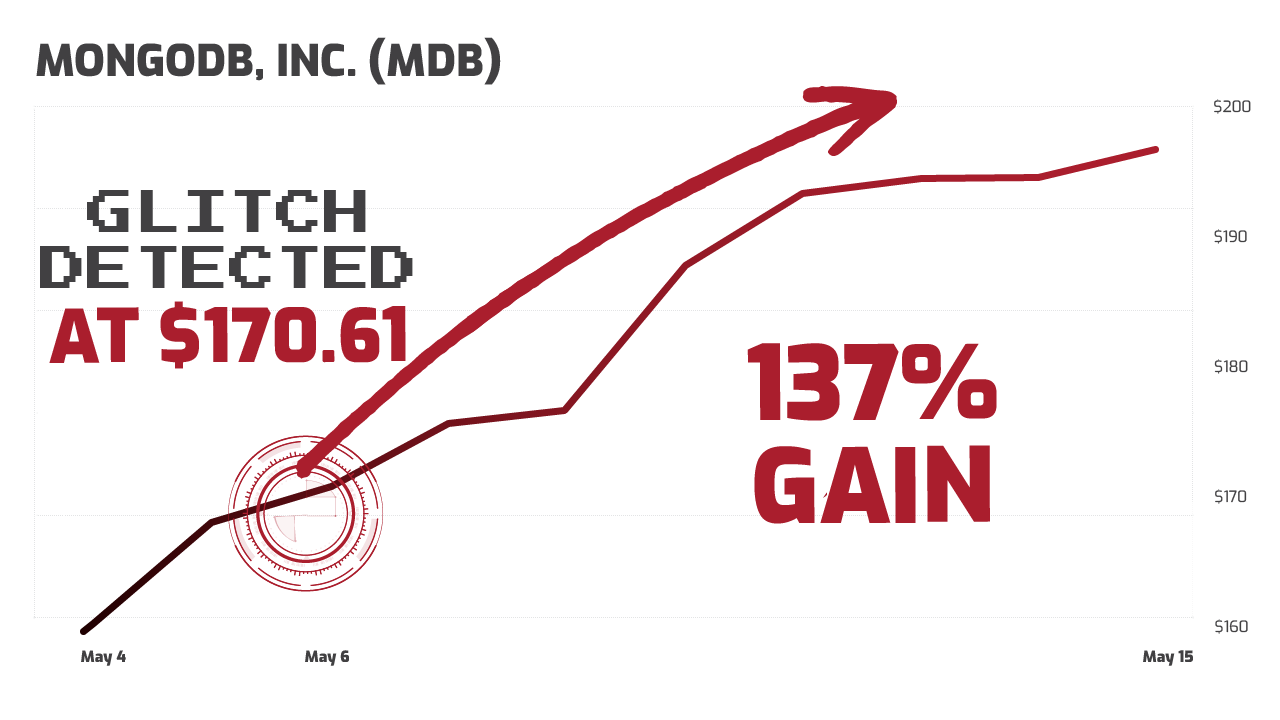 And these are all real examples of trades from the height of the Corona Crash!
In less than one month, the stock market wiped out the entire $11.5 trillion of value it had gained since Trump's 2016 election…
And all the while, as the The Wall Street Journal reported:
"High frequency traders FEAST on volatile markets"
---
— The Wall Street Journal
Some trading firms even reported doubling their profits during this time – while regular folks had to watch their life savings disappear practically overnight.
But as I'll prove to you in a moment…
Instead of losing money, you could have confidently multiplied your money over and over in 2020…
All by making the same simple trade every week… using the exact same dollar amount.
And that's not a cherry-picked number… It includes wins AND losses.
Because the truth is…
It's like these algorithms throw money
in the trash… And the cash is just sitting there,
waiting for you to pick it up.
Listen, if you've lost money with other trading systems in the past…
It's not your fault.
It's probably not the system's fault, either!
Machines have taken over the markets…
And if you don't have a way to track their activity… it's impossible to make money.
That's what happened to Mr. Izzy Hernandez, a lawyer in Casa Grande, Arizona.
Algorithms triggered a mini crash in 2015.
As the Washington Post reports:
"Strange glitches emerged. Stocks fell like rocks, only to shoot back up minutes later."
---
— The Washington Post
There was nothing Mr. Hernandez could have done about it. No wonder he says…
"It makes me wonder if a guy like me has a fair chance or not."
Unfortunately for Izzy and for folks like you…
Regular investors don't stand a chance.
As one securities law expert put it: "There is no question, to a wide extent, the markets are fixed."
So if you're struggling to grow your retirement account in the stock market, I can't blame you. Simply put…
You're getting screwed by
Wall Street banks, brokers, and hedge funds.
You see, when most people imagine the stock market, they picture this…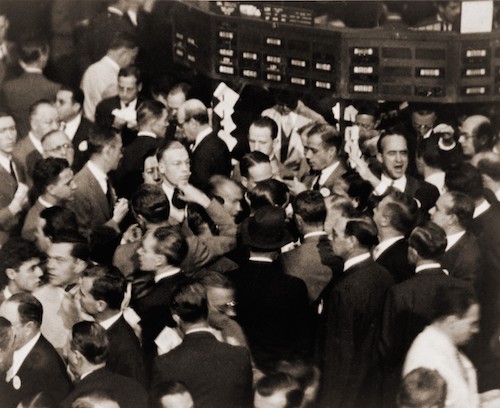 Lots of floor traders waving sheets of paper, screaming bid/ask prices at each other.
But those days are long gone.
Computers conquered Wall Street two decades ago…
Hedge funds and big banks like Morgan Stanley, Goldman Sachs, and J.P. Morgan have gone "all in" on high-frequency trading algorithms.
Recent research from the Blackstone Group suggests that up to 90% of daily trading is now performed by algorithms.
This is the new physics of the stock market…
Where machines pull the strings…
Making decisions that add massive risk to everything from your retirement fund to your home value.
And while these algos are putting your retirement at risk…
Wall Street is laughing all the way to the bank.
One study found that some high frequency trading accounts using trading algorithms can make $793,342 a day.
The best ones can even make up to $1.51 million per day.
That would amount to $551 million a year!
Can you even imagine making that much money?
It's practically obscene!
Many of Wall Street's machines profit by frontrunning trades… or putting in fake orders… or pricing regular folks out of profitable trades.
It's blatant market manipulation. And the SEC turns a blind eye to it.
Here's how investment research firm Equedia put it:
"If a human investor did the same thing, he would be violating securities regulations and would be subject to various civil and criminal sanctions."
---
— Equedia
And that's why I've gone public with what I found…
Everyday folks like you DESERVE to take advantage of this H.F.T. glitch…
Since Wall Street is essentially ripping you off.
It's not just time to turn the tables…
It's time to burst in and flip the table completely over!
And because this H.F.T. glitch happens so often…
There are HUGE windows of opportunity for you to profit...
Sometimes dozens per week.
And those gains add up really quick. In fact…
In 2020 We've Seen H.F.T. Glitches Pay Out
34.3% Per Trade on Average… Even During the
Coronavirus Crash!
And that's including wins and losses…. I have nothing to hide…
Here's a snapshot of all my live trade recommendations for 2020: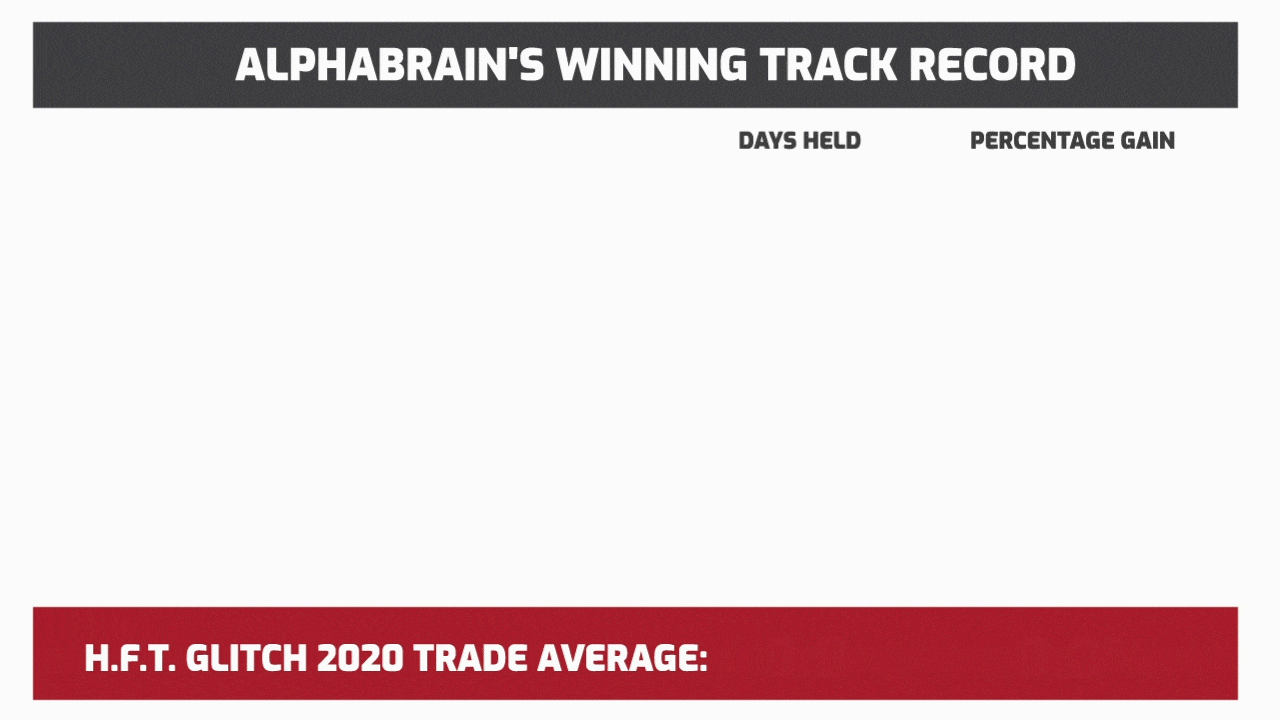 At this rate, my readers have seen the chance to double their money about every three trades…
That means that, on average, we've been seeing a 100% total return every seven weeks!
All told, making the same $2,500 investment in each of these 82 trades would have paid out an amazing $70,332 in pure profit...
Despite the worst market crash we've seen since 1987!
Most folks don't even receive an annual salary that high!
That's an astounding amount of money to make from short trading windows, investing the same amount every time…
And you could have made even more, depending on how much you were willing to stake.
Now, of course, I sent those trades out in the past, so of course we won't see those exact gains again...
Investing always carries risk, so I always tell people to never bet the farm on any one trade or system.
But I'm convinced this system will be able to keep spitting out big winners…
Because I found a way to apply Artificial Intelligence to the markets…
Something I know how to do because…
I Used to be Inside the Wall Street Machine
Almost nobody knows this about me, but I've been working on artificial intelligence algorithms since 1986.
In fact, in 1990 I presented this research paper at the world's largest AI conference.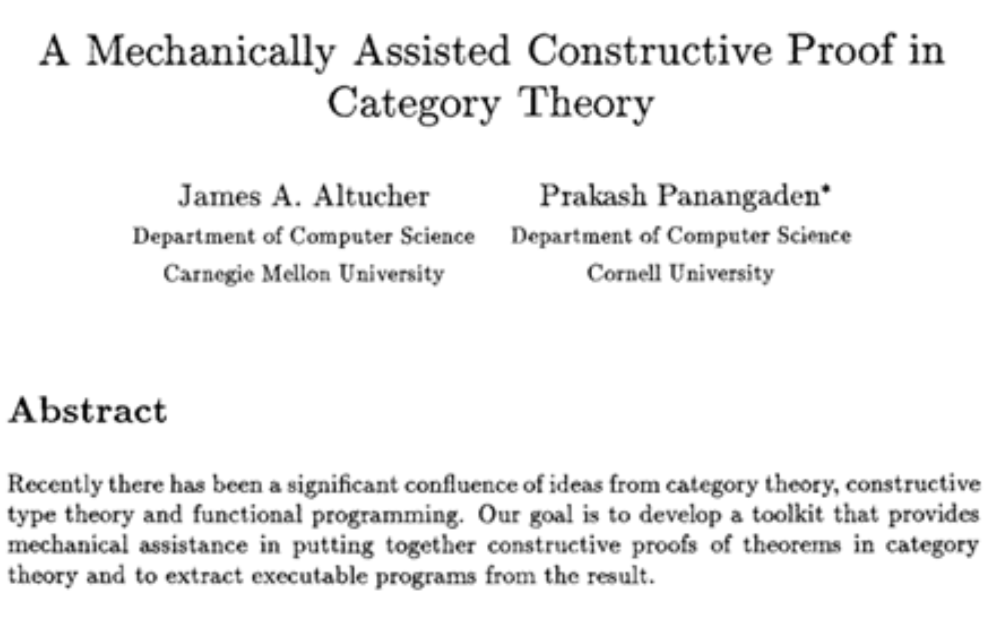 I worked with people like Kai Fu Lee who invented the tech behind the iPhone's Siri and Amazon's Alexa.
I was even offered the chance to work on "Deep Blue," the first chess computer to beat my friend, the world chess champion, Garry Kasparov.
That's why my friends at work call me "one of the best programmers in America."
But it wasn't until I learned how to combine my computer coding skills with a bit of investing savvy that I really began making an enormous amount of money…
Millions and millions of dollars…
I was hired by a quant hedge fund, and that launched my financial career…
In 2003, I wrote algorithms to trade futures for famous hedge fund manager Victor Niederhoffer, whose fund went up over 40% per year for the next three years…
I made over $2.4 million after I coded and sold a bot that "spied" on the filings of famous super-investors and provided that info to regular folks…
And I created proprietary financial models for my $55.6 million hedge fund and $200 million venture capital firm.
I Also Literally Wrote the Book
on Algorithmic Trading...
But even though I was a major player on Wall Street...
A best-selling author of investment books...
And a frequent guest on CNBC and Fox Business known for making accurate market predictions...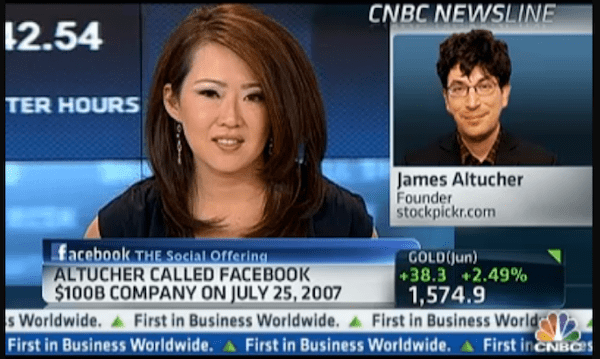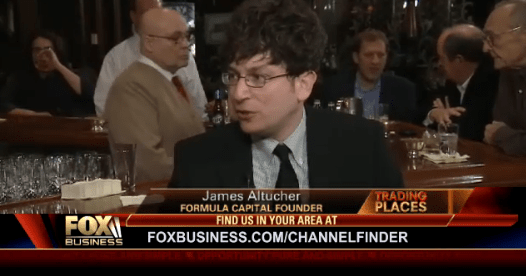 Nothing I've done compares to the greatest discovery of my career…
I've never talked about this H.F.T. glitch in my books… or on TV…
Not even with my family.
The reason is simple…
If everyone found out about this H.F.T. glitch, it would no longer work.
That's just the way the market works…
That's why today's best quant fund Renaissance Technologies doesn't reveal its strategy to anyone.
They've been called "a money making machine like no other." And they want to keep it that way.
Similarly, many of the strategies I wrote in my book Trade Like a Hedge Fund stopped working after they were revealed.
Too often when I publish the details of trading patterns I discover… they IMMEDIATELY stop working.
That's why I'm sharing the details with my readers here, on this page…
And taking it down as soon as I send out the next trade.
So If You're Reading This, It Means You Can Now Get Ahead of Big Market Moves… Potentially Turning a $5,000 Starting Stake Into $9,000 in a few hours… $11,400 in three weeks… Even an Exceptional $14,076 in 9 days… With New "H.F.T. Glitch" Trades Going Out Week After Week!
It's all thanks to the one-of-a-kind software I invented…specifically designed to track these H.F.T. glitches.
I call it "AlphaBrain."
It's my Great Gatsby. My Mona Lisa. My Ninth Symphony. I'm going to guard this software with my life.
Right now, using this software makes me the only person in the world able to spot the H.F.T. stock market glitch in a way that can lead to the huge cash windfalls I've been talking about.
See… after years of watching my portfolio swing up and down for no apparent reason…
I investigated the best way I know how: coding, programming, and crunching the numbers.
I started combining things… at first nothing happened…
But then I added artificial intelligence… and advanced signal processing algorithms…
And there it was…
I stumbled into an error that the Wall Street algos were making over and over again…
A glitch that often self-corrected in as little as a few hours…
But often paid out in just a handful of weeks…
Creating a window of opportunity for anyone who could spot that glitch.
So I spent countless hours developing an AI system capable of tracking those glitches.
I put AlphaBrain through every "stress test" I could think of.
I Even Brought On a Harvard Mathematician
to Confirm My Results…
And after looking at thousands of stocks in all sorts of market conditions across the last ten years...
He confirmed it…
AlphaBrain can beat the market whether it's going up… sideways… or down.
That was great. But I still needed to see if it would work in real life, with real folks like you…
So in 2019, I invited a small group of my readers to test-drive it…
And What Happened Next Blew Me Away
My readers are everday folks just like you…
And their positive feedback on the AlphaBrain trade recommendations I published has been OVERWHELMING.
We'd never received so many notes from readers about how exciting this system is…
And the crazy amount of money they're making — sometimes in as little as a few hours!
Like this note from John L. By my estimates, he staked about $3,000 of his own money in the first three AlphaBrain trades I sent out — each lasting about seven days. This is what he had to say:
"James: Three in a row! Very nice! Today's sell netted me $907.75. So the first three closed trades made me $4134.78!! Thanks again. AND KEEP EM COMIN'!"
And this note I got from Calvin W. after a two-day trade...
"Hey James , [made a profit on a] small investment in two days. Thanks James, looking forward in becoming a millionaire real soon. Keep them coming James . God bless you."
And this incredible message I received from Tim G....
"I have netted almost $40k in gains in a month. I made $19,000 in a week on the CA trade. I have a couple of jealous friends who I may tell about AlphaBrain..."
Isn't that amazing?
Frankly, I'm ecstatic with how well my software has been working.
Of course, just because real people like yourself have had a chance to earn as much as $40,000 in a month since my system went live…
Past performance doesn't guarantee future results… and the more you invest, the more you stand to make.
So far, I'm more than happy with the recommendations it's been spitting out...
And I'm happy to share those, because…
When Wall Street's "Flash Boys" Mess Up…
You Stand to Profit at Lightspeed
Just look what happened the during October 2020…
The market was down 4.6%... the worst month since the Corona Crash.
The chief technology officer at a global trading network said the big danger affecting the market was a "contagion"…
Not COVID, but the spread of glitches triggered by Wall Street's machines.
As he stated, when an algorithm goes wrong, "the other algos either see it as an anomaly… or they make unreasonable trading decisions."
But while most people just watched markets plunge for no clear reason…
AlphaBrain helped me lock on to several trades that could have helped folks cash in BIG.
Consider the 1st day of October, when I was running my AlphaBrain system…
And it detected a H.F.T. glitch impacting the hydrogen fuel cell company, Plug Power (PLUG).
That means Wall Street algos had made a mistake that tends to self-correct in about a week…
And had you confidently made a simple $5,000 bet in Plug after the H.F.T glitch was detected…
You could have walked away with a $9,013 payday… in under a week!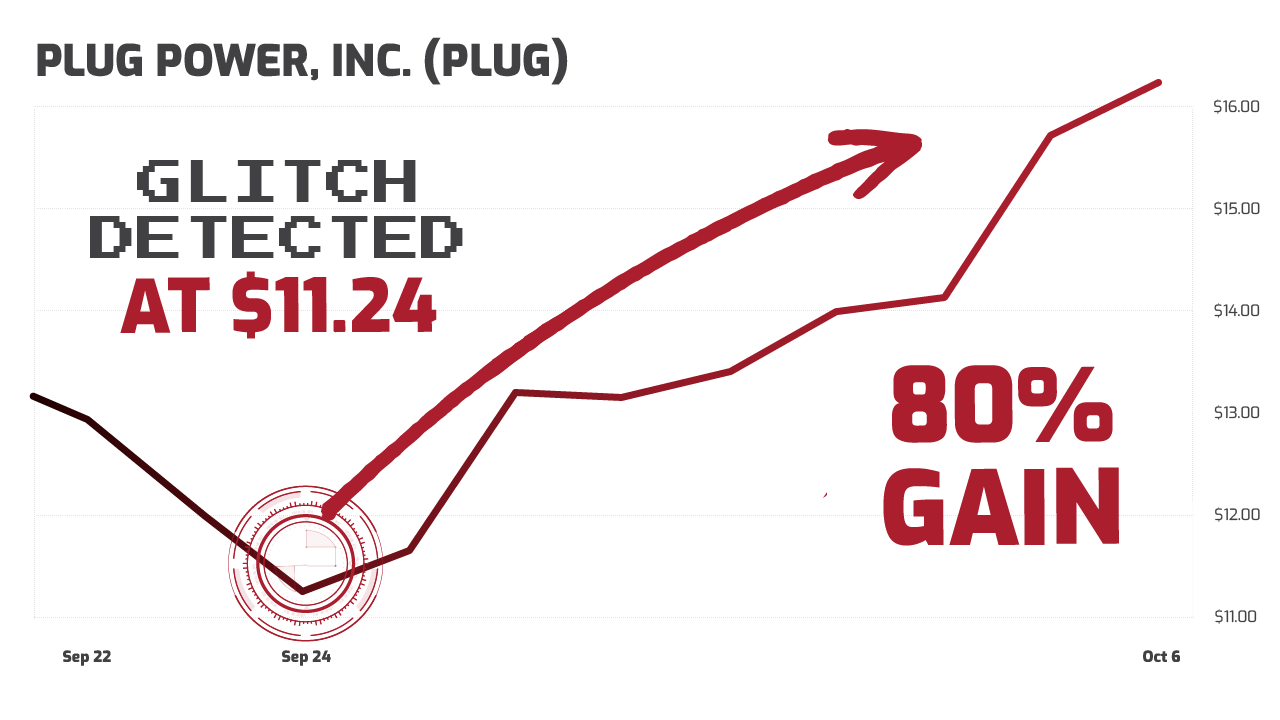 Without AlphaBrain, it would have been next to impossible to profit from that glitch.
In fact, other analysts made the wrong call…
Only a few days before, InvestorPlace said Plug Power is "sinking to zero" and that the business "hides a rotten financial core."
That's because they couldn't see the H.F.T. glitch.
But with AlphaBrain…
Instead of leaving your money exposed to choppy, volatile markets for years…
All you had to do was make a simple trade…
Then cash out a week later with a small fortune.
Pretty amazing, right?
And this wasn't the only H.F.T. glitch that month…
It was a volatile market, so it's no surprise to me that AlphaBrain found another glitch for the LED manufacturer Orion Energy (OESX).
Shares dropped the morning of October 7… and my system confidently tipped me off that this was an error…
And it would likely "self-correct" in a matter of days.
But my readers didn't have to wait days…
Had you placed a simple $5,000 trade when I issued a buy alert the morning of October 8…
You could have pocketed $7,692 within a matter of hours.
See for yourself…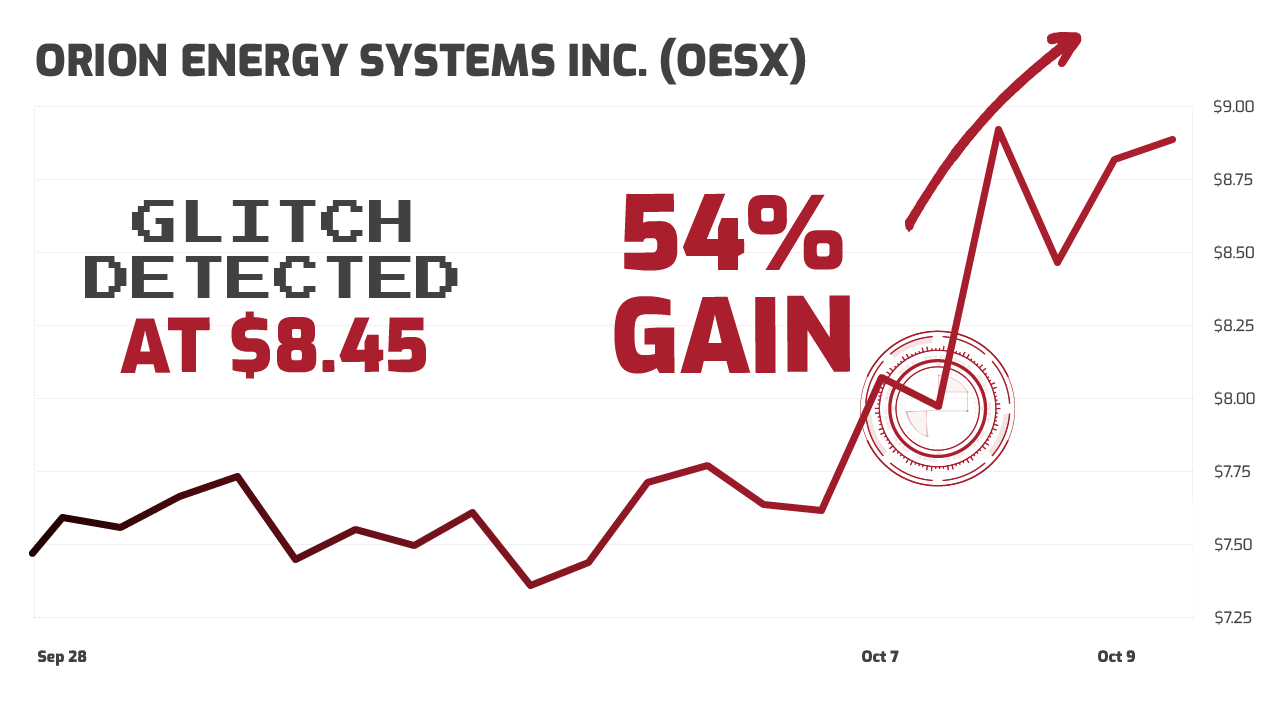 No one should have to feel like their savings…
The money they've worked hard for…
Is subject to the whims of a volatile market.
Wouldn't it make your life easier if you knew exactly when the market was making one of these mistakes?
Here's another example…
Two weeks later, October 22, AlphaBrain deteted a glitch for the cannabis producer Village Farms (VFF).
And had you gotten in when I published that trade…
A simple $5,000 bet would have generated $9,643 by November 9th.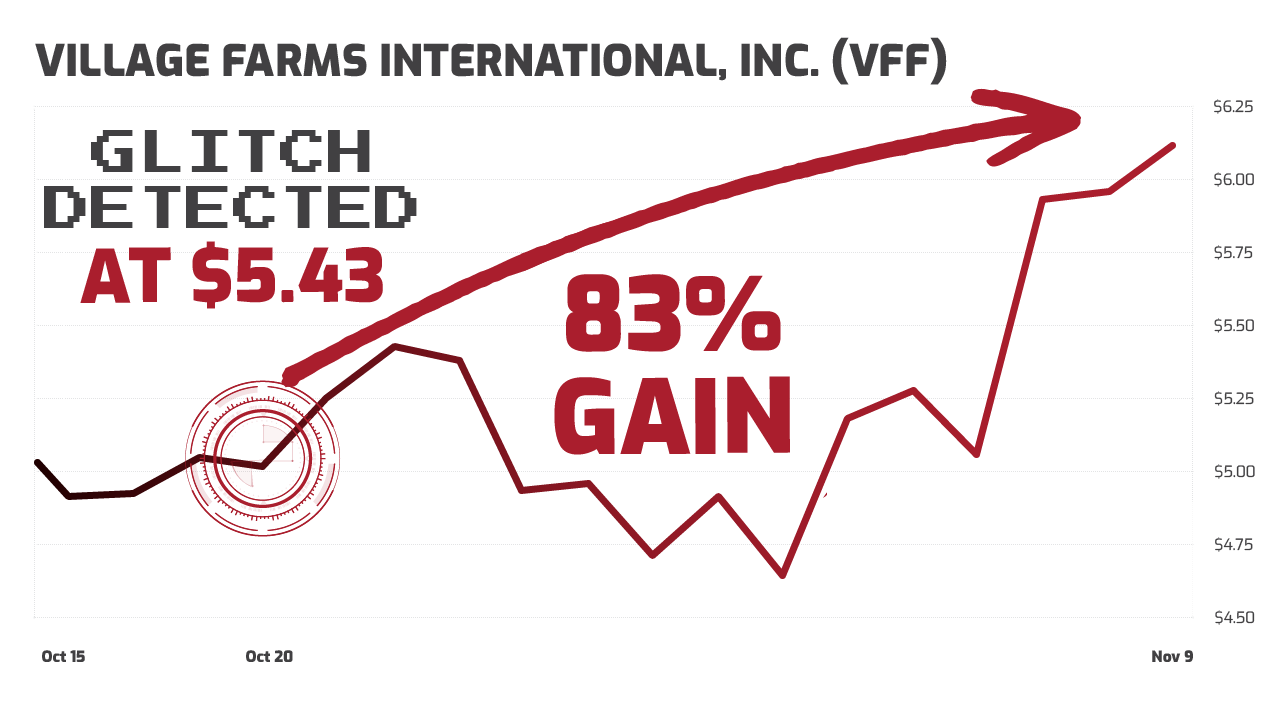 Are you starting to see why the H.F.T. glitch is such an extraordinary discovery?
Of course, your money belongs to you.
I'm not going to tell you how much to invest… only you get to decide how much you feel comfortable investing.
All investing carries risk, and I don't want you to ever risk more than you can afford to lose.
But as I've tried to show you, the more you're willing to put in, the bigger the future payday.
It makes investing so much easier by boiling it down to just three simple steps…
Step 1: Let AlphaBrain Scan the Markets

Step 2: Get in When It Spots the Seven-day Glitch

Step 3: Walk Away a Few Days Later With a FAT Payout
By following those three steps…
You get in AHEAD of major market moves…
When the Wall Street algos self-correct their mistake.
It couldn't be simpler.
Just look what happened in mid-June…
That's when AlphaBrain spotted an H.F.T. glitch impacting Alpha Pro Tech (APT), a maker of infection control and personal protective equipment.
The company had exploded in value following the coronavirus pandemic…
But for some reason nobody could explain, the stock kept dropping suddenly.
No human in their right mind would dump a stock after it had announced an "unprecedented surge in demand" for its products.
So it would seem Wall Street algos were behind these bizarre moves.
Sure enough, AlphaBrain detected an H.F.T. glitch…
And had you placed a simple trade, you could have made 135% on your money in just one day. Take a look…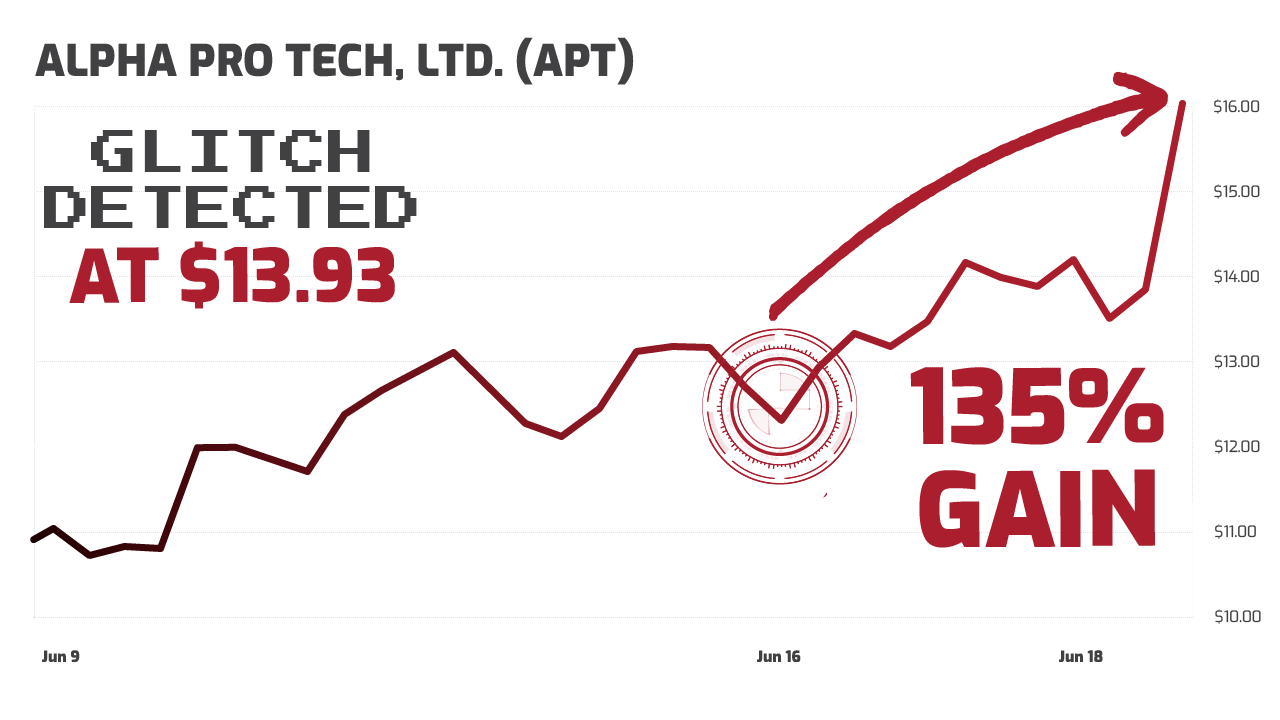 Professional investors spend their whole lives looking for a way to score big gains like this…
Some never succeed.
But with this simple bet on Alpha Pro Tech…
You could have turned $2,500 into $5,888…
Or turned $5,000 into $11,777…
More than double your money in just one day.
Pretty incredible, right?
Just let AlphaBrain do the hard work for you…
Get in when it spots the glitch…
Get out with life-changing returns!
And APT wasn't even the only triple-digit gainer AlphaBrain uncovered…
Shares of DeutscheBank (DB) hadn't cracked $10 for all of 2019…
And then, out of nowhere, they dropped for no reason on January 24.
That's when AlphaBrain registered an H.F.T. glitch.
By now, you should know what happened next…
The machines in Wall Street auto-corrected their mistake…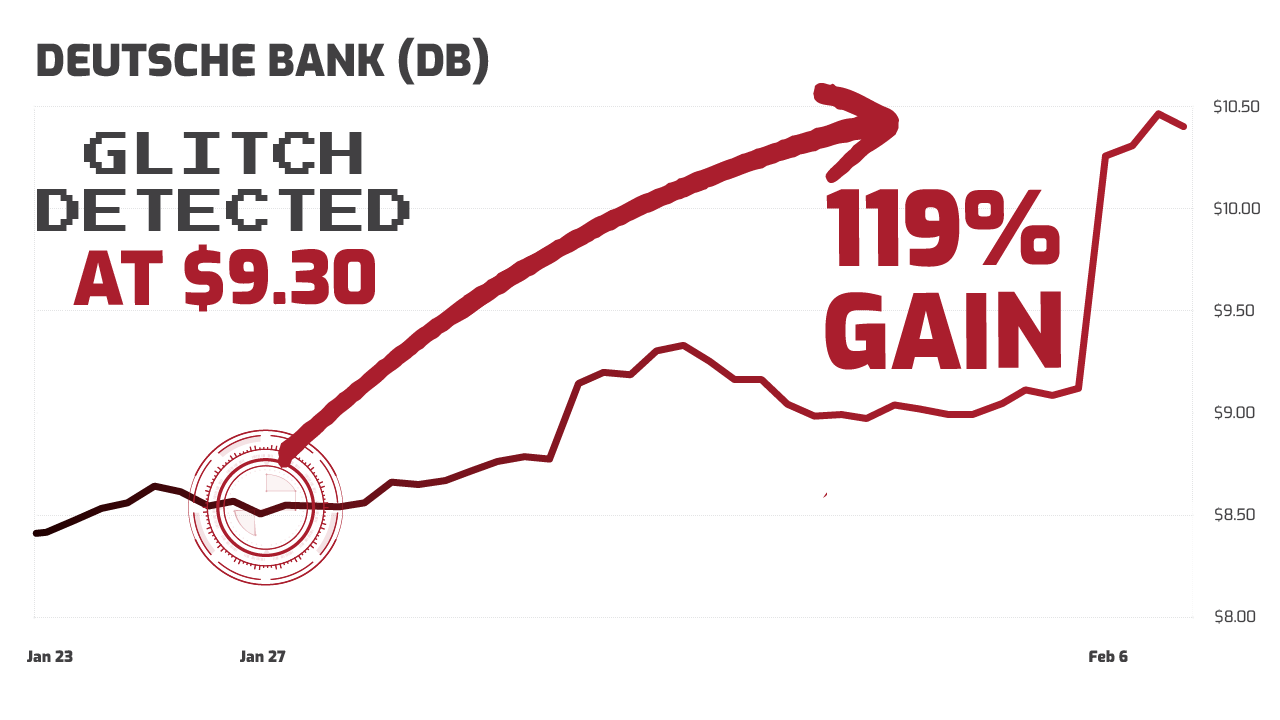 And shares exploded a week later — higher than they were before!
Most people missed that move.
But had you followed my strategy shortly after the glitch was detected…
You could have earned 119.7%…
Turning every $2,500 into $5,491…
Or every $5,000 invested into over $10,983.
Now, of course, these are some of the best examples from my track record…
And I'm using them to illustrate the unbeatable power of this system to you.
Most people who invest in blue chips like DeutscheBank expect a nice 5 or 6% gain per year, if they're lucky.
But with my AlphaBrain system…
It was possible to earn a fortune in a week…
By betting on a stable, large-cap stock.
And remember, because you're in and out so fast…
You don't tie up your money in the markets long term…
What that means is that you're not only making huge gains…
You're actually cutting your exposure to choppy, volatile markets, too!
In this new stock market that's controlled by machines, now you have the upper hand…
Regular Investors and Retirees
Finally Get the Chance to Level the Playing Field
and Legally PROFIT From this H.F.T. Glitch
As you've seen so far, there's ONLY one way to strategically make a fortune in this algo dominated market …
You have to get in the trade whenever you see a H.F.T. glitch.
And as far as I know…
AlphaBrain is the only proven and tested system designed specifically to identify this glitch.
Here's part of my code in action: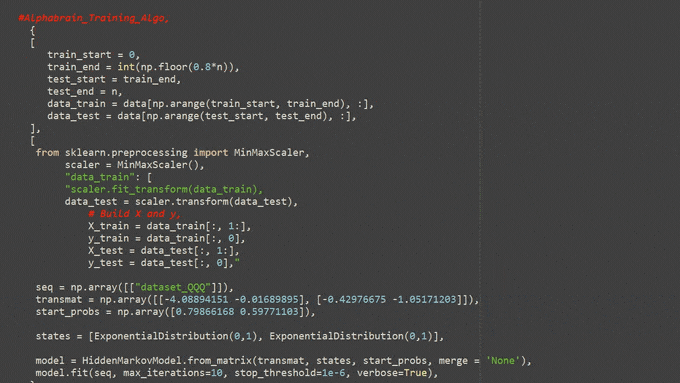 Let me explain what you're looking at…
The engine driving this system is a machine learning artificial intelligence…
It utilizes Hidden Markov Models and Monte Carlo simulations to process stock market data through dynamic transition matrixes and Viterbi filters…
The same signal algorithms used in deep-space satellites.
I know this all sounds like mumbo-jumbo… but here's what you need to know…
When I was investigating Wall Street algos…
I found that one of the signals indicating this H.F.T. glitch happens when the volatility index explodes AND shares drop between 4.5% and 5.5% in a single day…
For no apparent reason.
So I created AlphaBrain to automatically track whenever that happens.
It tracks billions of data points in a way that no human could ever do.
For example, in early August, shares of TripAdvisor (TRIP) were being dumped fast…
Nobody seemed to know why. I scoured for any reason… and I couldn't find any piece of big news involving the stock around that time.
But the VIX had spiked above 24…
And the stock saw an intra-day drop of 4.96%... Right between that 4.5% and 5.5% sweet spot.
Take a look…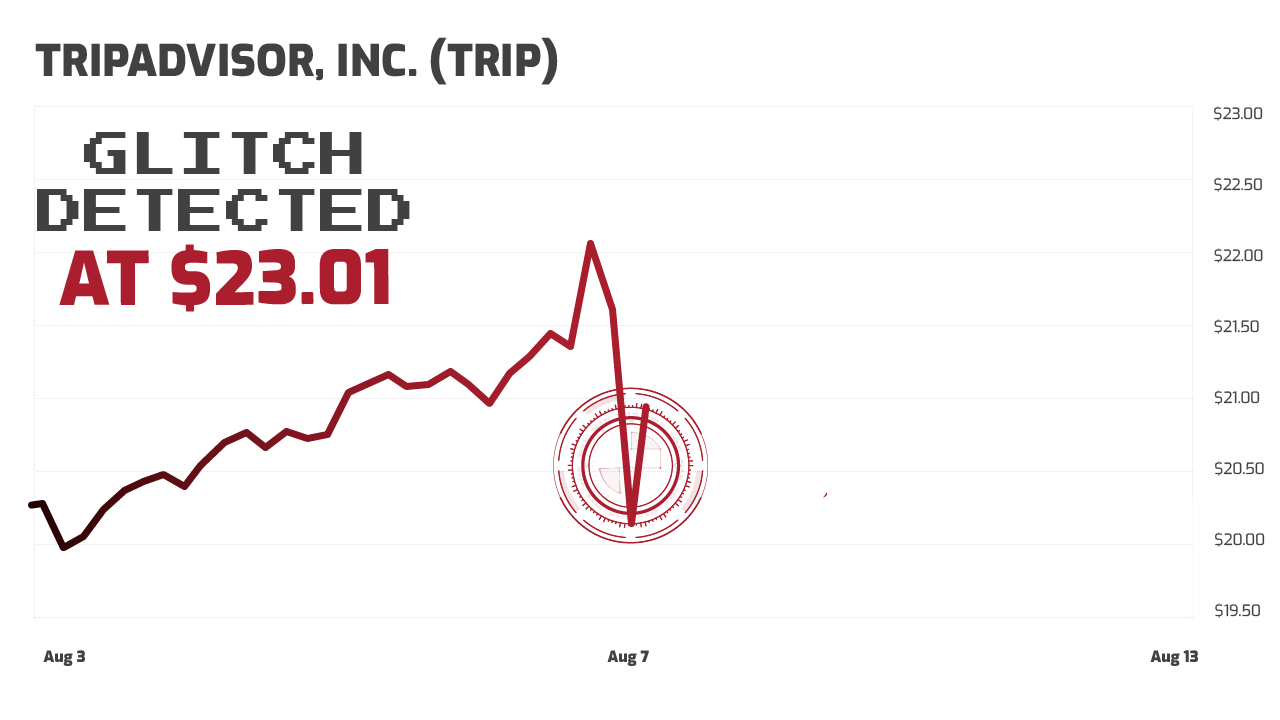 Doesn't that drop look strange to you?
Maybe a bit unnatural?
AlphaBrain would have said yes, detecting this as an H.F.T. glitch…
Indicating the price would auto-correct soon.
After confirming the signal, I issued the trade to readers on August 12.
Take a look what happened next…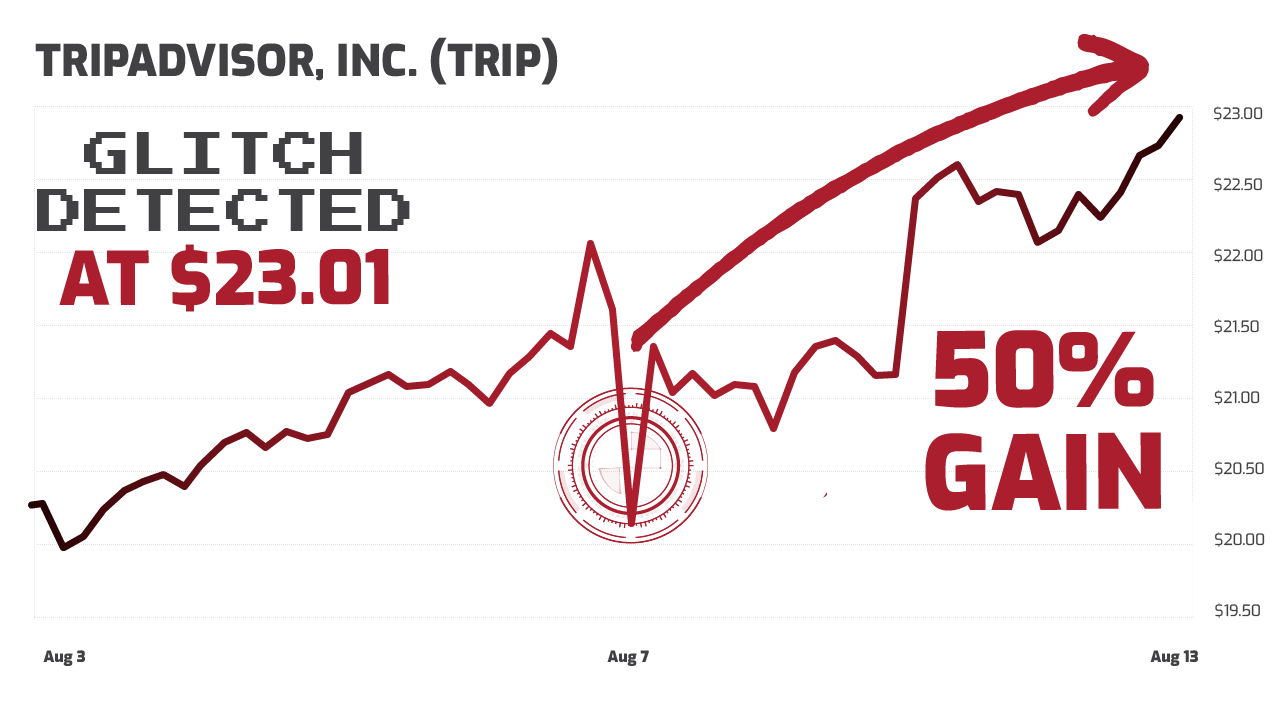 Shares ripped higher… and by placing a simple option trade to capture these explosive gains…
You could have turned a $5,000 investment into a $7,521 payout in just one day!
It couldn't be any easier…
Just get in when AlphaBrain detects the glitch and I send out the recommendation…
And cash out a few days later with a potential fortune.
Sometimes AlphaBrain detects multiple glitches in a single day, which means you can see multiple opportunities to profit. For example…
AlphaBrain detected a glitch on Travelzoo (TZOO) around the same time.
The VIX had blown up… and Travelzoo had recently dropped 5.2%.
That meant this was an H.F.T. glitch.
Only a few hours after I sent out this trade… BOOM!
You could have invested $5,000 and stuffed your pockets with $13,372.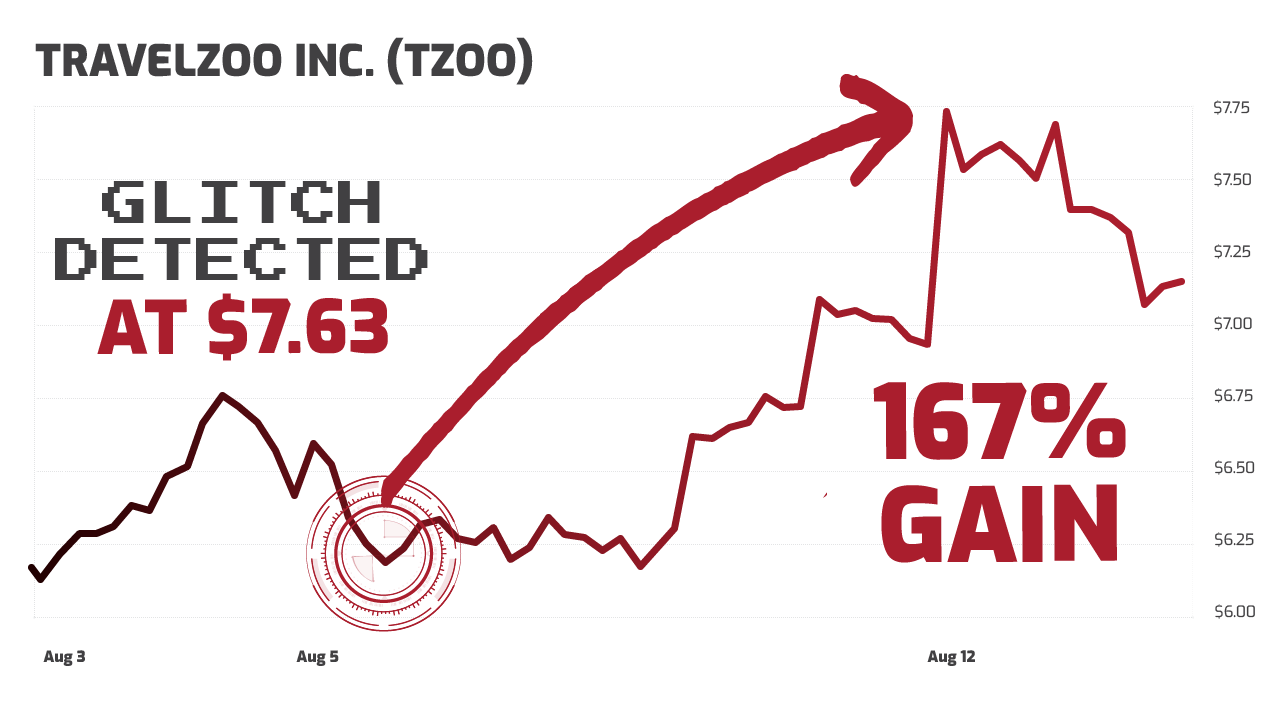 The same thing happened to Twitter in May 2020…
AlphaBrain detected a glitch affecting Twitter (TWTR).
The VIX was high, the stock was down 5.19%.
That meant this was an H.F.T. glitch.
I send out the trade and a couple weeks later… BOOM! You could have invested $5,000 and landed a whopping $11,269 payout.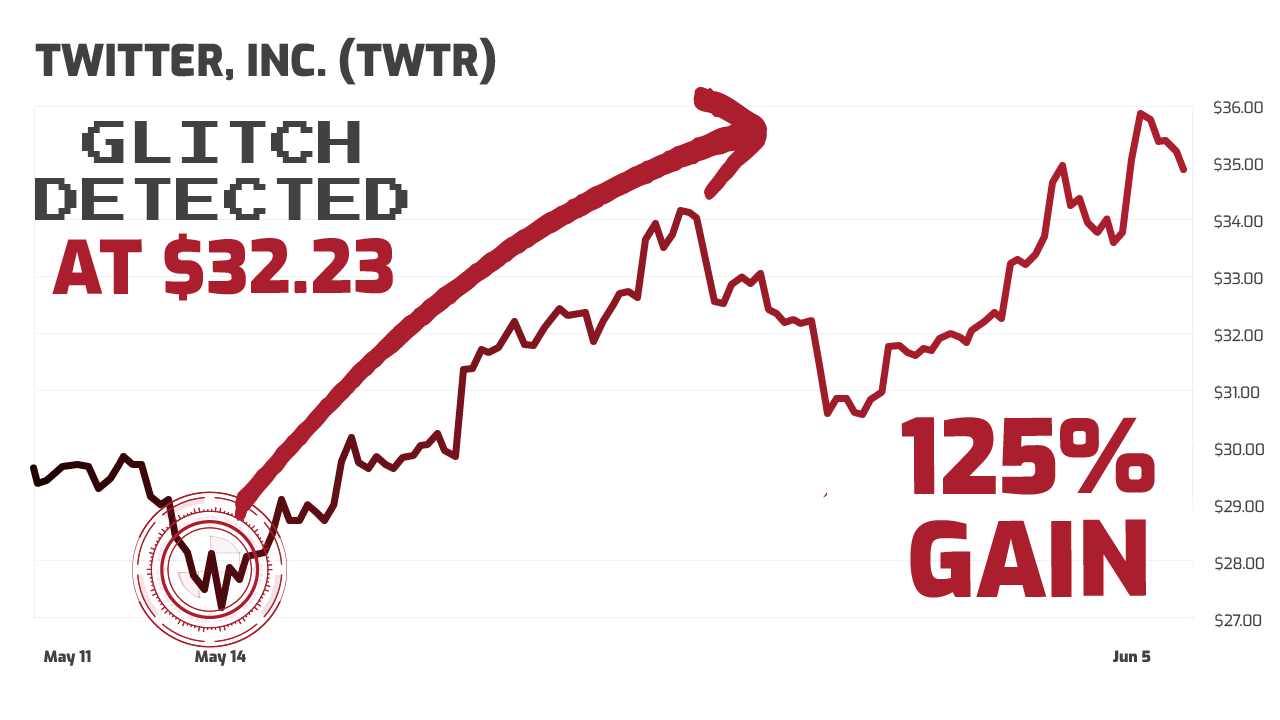 Look, I'm not here to BS you… these are some of the best examples from my track record…
But just for a moment…
Imagine putting just $5,000 into each of these examples.
From these three trades alone, you could have cashed out with a fat $32,162 windfall…
For clicking a few buttons on your computer or cell phone.
Isn't that insane?
Can you even imagine making over $32 grand from just three trades?
…the way that would change your life?
As I mentioned before, my track record shows you could have multiplied your money many times over the course of 2020 by following AlphaBrain.
It's the first trading system TRULY invented to help the little guy make a quick fortune, simply.
Of course we've had some losers, too. I'm not going to pull the wool over your eyes...
All investing carries risk, and you should only invest if you're willing to accept that risk.
But because of AlphaBrain's phenomenal 74.3% win rate, the readers who accepted that risk and put their faith in me and my system have been raking it in.
Now it could be your turn because…
AlphaBrain Just Spotted a H.F.T. Glitch…
Are You Ready to Act?
Take a look…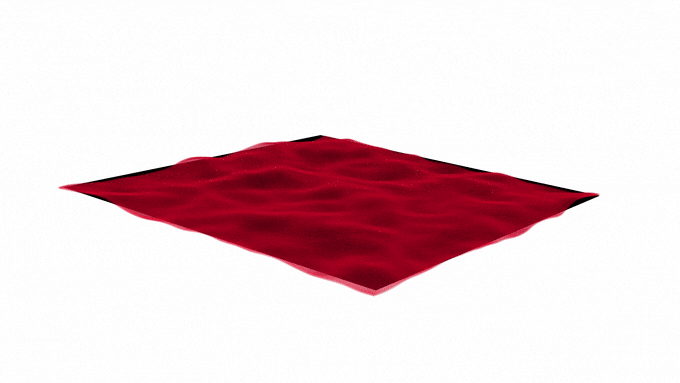 It's time to get in before the glitch auto-corrects… and your opportunity to profit closes.
There's no time to waste.
To help you get started…
I created a secure dispatch called Glitch Detected! How to Make Fast Profits From Your First AlphaBrain Trade.
I'd like to send this to you in the next 5 minutes.
Then by this time next week, a $2,500 investment could have you looking at $4,500 in a few hours… $5,700 in 3 weeks… even an exceptional $7,038 in 9 days.
As you've seen, these errors tend to self-correct fairly quick…
So the BIG move could come as early as tomorrow…
If you drag your feet, this opportunity will be gone FOREVER.
It will be too late to profit from it.
Which is why I'd like to rush you this secure dispatch right now.
And there's more…
Because now that I've confirmed my system identifies trades in real time… and everyday folks are raking in windfall payouts…
I'm reopening this page for a limited time so that folks can take advantage of my system.
That's right…
AlphaBrain Is Now Open to Everyday Folks Like You
Like I mentioned before….
I don't think it's fair that rich, institutional investors get to make a fortune from algorithmic trading…
While their computers screw up regular folks' retirement.
That's why I'm serving up AlphaBrain's recommendations only to everyday folks like you...
Who might never have a chance to make money in the markets without the help of a system like AlphaBrain.
As far as I know, it's the only system in the world that can help you land a small fortune… in just a matter of days or even hours!
And do it over and over again.
But there is a catch…
AlphaBrain will only work if we stay small and nimble, too.
Remember, my decades of experience with trading algorithms have taught me one thing: When strategies become too popular, they stop working.
Some of these algo hedge funds don't even WANT your money — no matter how rich you are!
That's because the smaller they are, the more nimble they are…
The more gains they get to rack up.
That's why I can only grant access to 140 new members before this week's deadline. First come, first served.
Here's how it works…
STEP 1: First, every morning I'm going to check AlphaBrain's scan to see if it has detected any H.F.T. glitches across the U.S. markets
STEP 2: I'll do my own analysis of each opportunity and find the one that could hand you the BIGGEST gain.
STEP 3: Finally, I'll send you an email after the market opens with my reseach and the exact instructions on how to profit… the exact set-up, what trade to make, and when to take any profits.
Altucher's Weekly AlphaBrain Alert is the only place where we'll make these recommendations available.
Could it work for you?
I'll let current readers tell you… since they followed my recommendations in real time and invested their own money.
Here's What My Inner Circle Has to Say
About AlphaBrain
DISCLAIMER: Experiences vary from person to person. Not every recipient of this research invested, nor did they all report large profits. Stated returns may include stock and/or option trades. As a financial publisher we do not act as a direct personal investment advisor for any individual. For typical results, click here.
"Nice 56% gain in one day on my first trade."
---
Bob M.
"I made $10,020 on today's WFC trade. Add in yesterday's gains and I made a total of $13,107 from WFC [in nine days]. I am blown away. Thanks, James!"
---
Ruth R.
(She staked about $6,000 on this trade, by my estimates.)
"103% gain in just under a month. Sweet!!"
---
Paul G.
"I have made a number of modest gains since enrolling in your AlphaBrain, but the $6,475 that I just made is definitely the best yet. So happy to be among your many enthusiastic fans. Thank you, James!!!"
---
Bob F.
(He staked about $3,500 on this 40-day trade, by my estimates.)
"I got in on the trade, as of just now up 50%, not bad for a few hours. I am really liking this new strategy."
---
Calvin J.
"I am a new AlphaBrain subscriber, and have made significant ROIs on every trade thus far."
---
Mark S.
"Thank you! 2020 is starting out GREAT! I pulled in over $5,000 [in a little over a month]! Can't wait for the next one!"
---
Cheryl J.
(She staked about $2,700 on this trade, by my estimates.)
"I locked in maximum gains from my phone. Hopefully, I am getting past the initial learning curve and ironing out some wrinkles in my system as well."
---
Arnold C.
"Hi very nice trade, I bought at the AlphaBrain buy alert text and sold today based on your AlphaBrain sell alert text and made $1,458, a 152% gain [in three weeks] for me!"
---
Bruce B.
"I gained 103.7% in only eight days. SO pleased! Thank you so much. Pls keep sending us home runs like this one."
---
Kristen T.
These are real people just like you…
Who are already collecting big weekly payouts thanks to my AlphaBrain project.
You can get started just a few minutes from now by becoming a new member of my Weekly AlphaBrain Alert.
And to help you get started, I'll also send you a FREE user's guide called The AlphaBrain Quickstart Manual to make the most of my recommendations.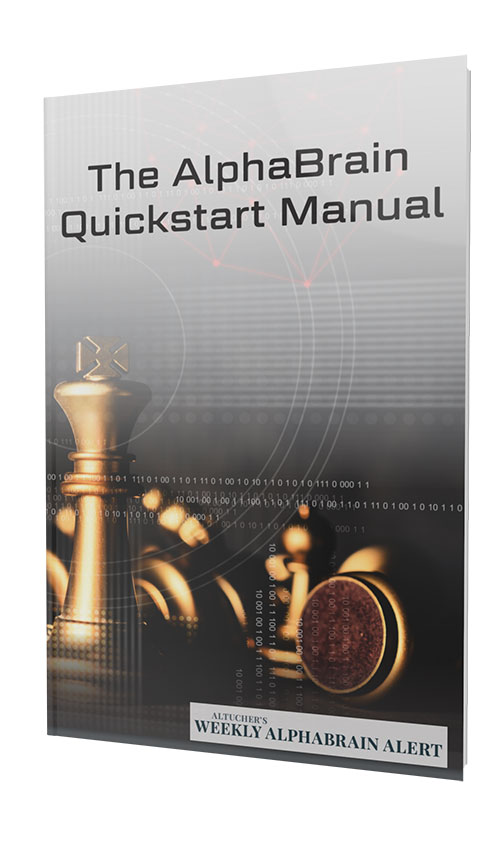 It should take you less than 10 minutes to read it. Inside, you'll find...
How to capture profits whether the market is going down, sideways or up. You'll never worry about a market crash again.
How to magnify your trade profits by 10-fold (This is way better than how most people trade stocks).
How to easily make these kinds of trades within your brokerage or retirement account (whether it's an IRA, 401(k) or Roth IRA).
How to try out every single trade recommendation without risking a penny of your own capital on investing.
And much more...
And to make it even easier for you...
I went one step further and recorded a five-part video series explaining everything.
AlphaBrain Confidential: The Five-Part Video Series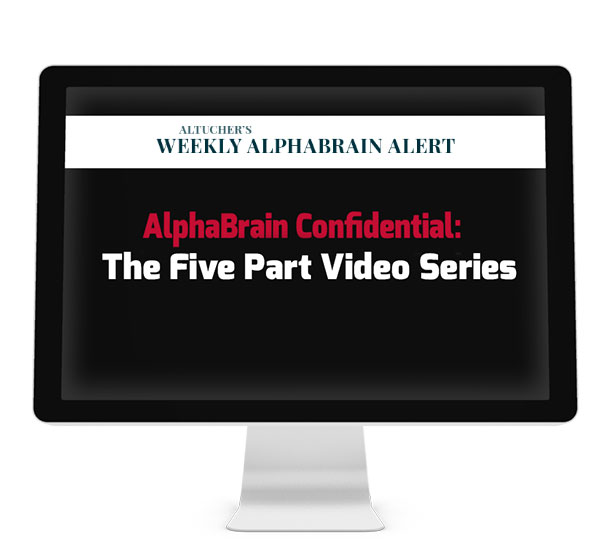 In this special series, I'll show you...
How anyone can execute these trades in less than 10 minutes a week… even if you've never invested before…
How you could literally get started with just $40…
And how you can make money regardless of what the market is doing… even if there's a market crash.
Of course, I'll also immediately send you the secure dispatch I promised…
With the subject line of:
Glitch Detected! How to Make Fast Profits From Your First AlphaBrain Trade
Remember, AlphaBrain has just identified a H.F.T. glitch…
That means a week from now you could be cashing out with a fortune.
Inside this dispatch, you'll find all the simple details on how to open your first trade.
Everything I've Mentioned So Far Is Yours FREE...
as Soon as You Become a Charter Member
of Altucher's Weekly AlphaBrain Alert
How much does a membership like this normally cost?
Well, I can tell you they aren't cheap.
Remember, we're talking about the only system in the world designed to profit from this H.F.T. glitch.
The skill and technology needed to create trading software like AlphaBrain is complex and expensive to begin with…
And to my knowledge there's no high-net worth fund in the WORLD that has a tool like this.
With my experience as a former hedge fund manager…
I can tell you this kind of analysis could cost an arm and a leg in the institutional world.
For example, a famous algo hedge fund charges 5% of assets and 44% of annual returns in investment fees.
What that means is that if you give them $500,000…
And they double your money during the year…
You'd have to pay them $270,000.
More than a quarter of a million in fees!
But I didn't create AlphaBrain to sell it to the big dogs on Wall Street.
I'm DONE managing money, running hedge funds, and writing code for Wall Street. Sick of it!
I designed this with everyday folks like you in mind…
To give you a chance to turn the table on Wall Street algos that are putting the retirement of millions of Americans at risk.
So I've got you covered…
Weekly AlphaBrain Alert won't cost anywhere near $270,000… or $32,000… Or even $10,000 to get started.
I'll give you all the details of this special offer to this trading research publication in a moment…
First, I understand you might still have some questions about our strategy…
I've tried to anticipate the most common ones. Let me answer them right now.
Frequently Asked Question #1:
"Does This Strategy Involve Buying Stocks?"
ANSWER: You absolutely could make a nice profit if you simply buy shares of companies when I alert you about glitches detected by AlphaBrain.
Many of my readers new to investing are doing exactly that…
Mark W. wrote me "On your recommendation, I bought 200 shares at $44.71, and sold [6 days later] @ 47.12 for a profit of $461. A nice result for my very first AlphaBrain action!"
And Tracy T. put in about $1,600 by my estimates and told me she "made over $2000" in less than a month, writing "Mr. Altucher you will indirectly help some of my friends really hit hard by this virus and economic downturn. The extra money that I earn with your trades means that I can buy goods and services from them."
Those are great gains…
But I want you to collect the big money…
In a matter of days…
So I recommend a special type of instrument, called options, that regular folks can use to target big, fast gains… Sometimes in just a few hours.
When I worked at a hedge fund back in 2001, the programs I wrote focused mainly on trading these options contracts.
For that reason, I know this financial instrument like the back of my hand.
They maximize the profits of fast-moving opportunities because they trade for pocket-change...
Sometimes as little as $29.
Because of that, they have the potential to boost your gains up to 10 times or more.
That means if a stock jumps 5, 10 or 20% because of a H.F.T. glitch…
This contract can go up by 50%... 100%... even 200%!
And that's how you're able to make a fortune… FAST!
Of course, when you swing for the fences like this, there's more risk…
You're bound to get a few misses, and that's why you should never risk more than you can afford to lose.
But when you trade like this — making smart, conservative bets — even just one hit is enough to change your life.
Let me show you…
The bank Wells Fargo had what appeared to be an H.F.T. glitch leading up to May 27…
Had you just bought shares, you'd have made a decent gain of about 14%.
That's good, but not life-changing.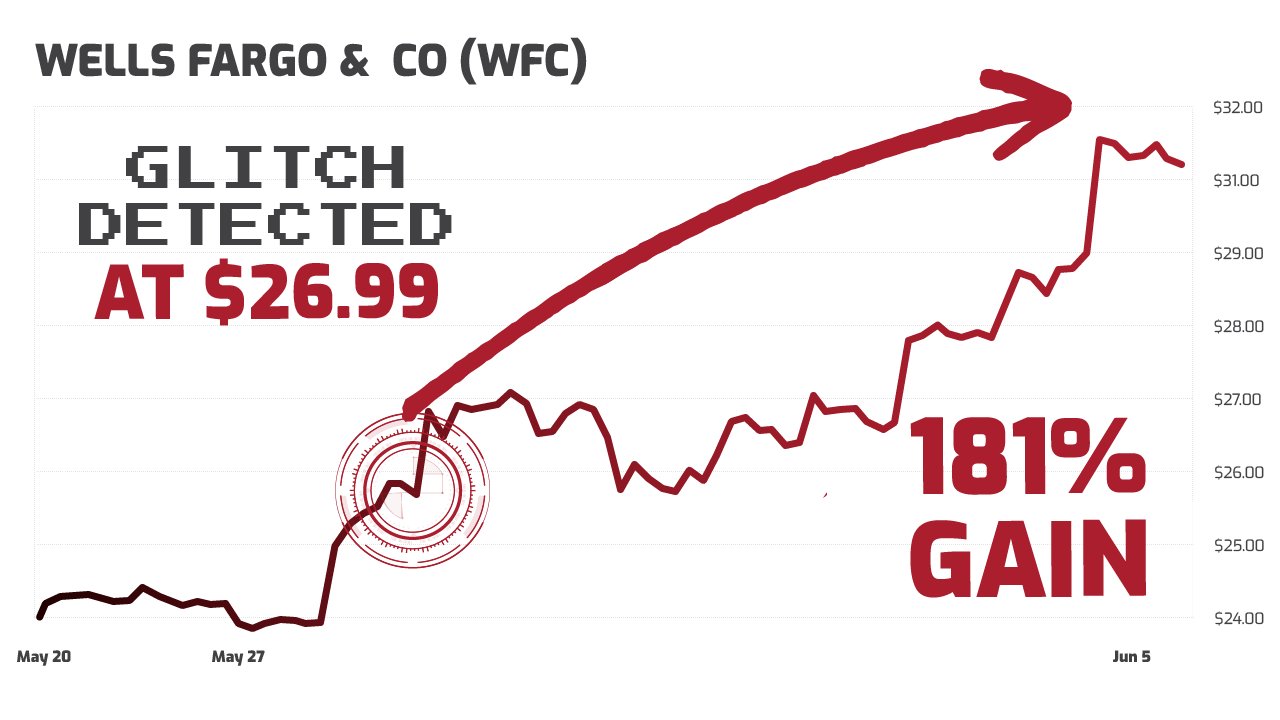 Now, if you were to be using options with my strategy, you could have turned $5,000 into an exceptional $14,076…
In a just over a week!
Double the initial investment and you're looking at a $28,153 fortune.
That's enough money to buy a new car for your spouse…
Or put a down payment on a vacation condo in Florida…
Or pay off a credit card.
And while this the best trade I've logged so far…
As you've seen, I'm happy even when the results of my AlphaBrain trades fall short of this massive payout.
That's why I'd like to send you access to your first AlphaBrain trade recommendation today…
Your special access will be in the dispatch I'll send you, titled:
Glitch Detected! How to Make Fast Profits From Your First AlphaBrain Trade.
You could be "in" the trade less than 15 minutes from now.
This email dispatch is yours FREE… as soon as you join Altucher's Weekly AlphaBrain Alert.
Frequently Asked Question #2:
"Stock Research Services Can Be Overwhelming and Confusing... Do I Have To Spend My Day in Front of My Computer Screen?"
ANSWER: Absolutely not. I already did all the grunt work for you.
When I invented AlphaBrain, I wanted to make it easier for everyday folks to see how to make money.
AlphaBrain will scan the markets for the best play…
My team and I will personally vet and approve the trade…
And send you an alert with a trade recommendation and market commentary about what might be causing the glitch.
Even if you never invested before, all it takes is a few clicks on your computer.
And there will be plenty of opportunities so you have lots of chances to profit!
I'll walk you through it step by step in AlphaBrain Confidential: The Five Part Video Series.
It really couldn't be any easier to act.
And you could get stared just a few minutes from now.
Frequently Asked Question #3:
"Don't B.S. Me, James. What Could Go Wrong?"
ANSWER: I have nothing to hide...
Here, I'm going to show you again our results from 2020…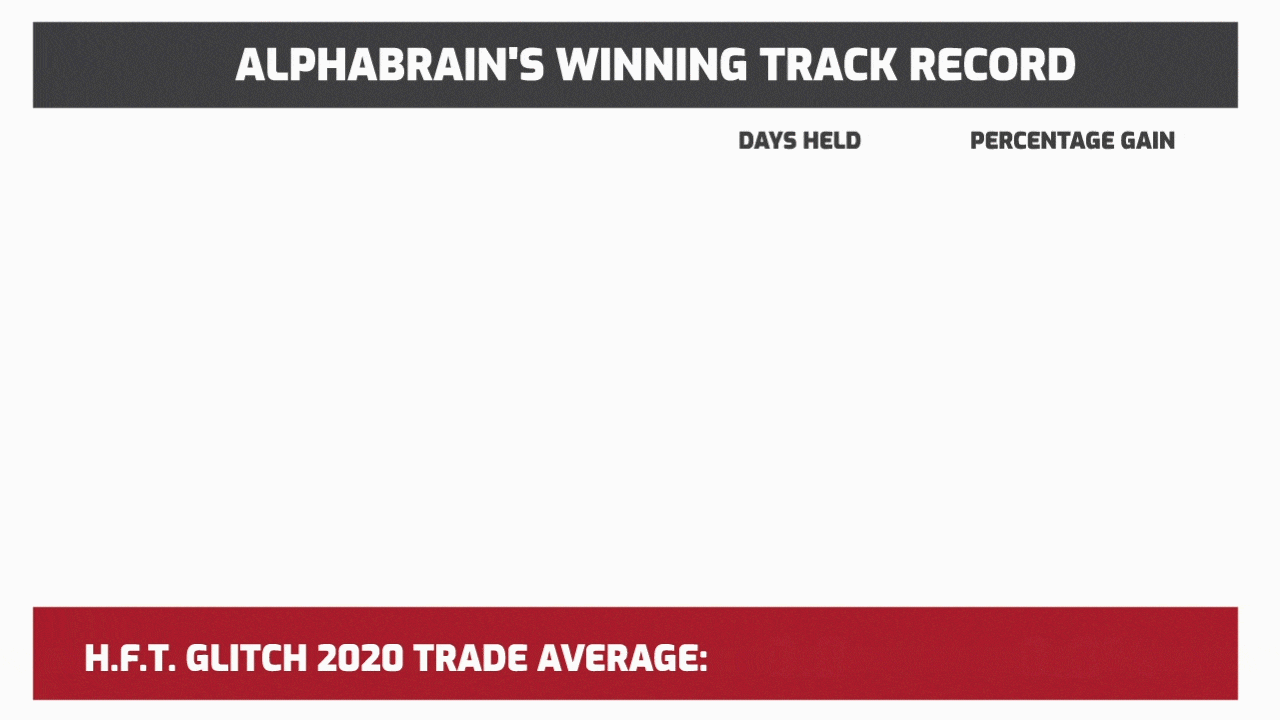 Yes, there are some losses… because like any investing strategy, this is not perfect…
All investments carry risk — I'm not here to tell you otherwise!
But if you'd had access to the trades my AlphaBrain system uncovered when they were happening in real time, you could have multiplied your money over and over in 2020… winners and losers included.
That's because AlphaBrain incorporates complex machine learning algorithms.
So at the first sign the trade is moving against us…
Or there's some legitimate macroeconomic shock…
AlphaBrain will signal an urgent alert telling you to pull the plug on a trade...
Limiting your losses to an absolute minimum.
All the details of our strategy are inside The AlphaBrain Quickstart Manual.
And make sure you also watch my video series.
These are yours FREE… as soon as you join Altucher's Weekly AlphaBrain Alert.
Just keep in mind that this is open to only 140 members today — less than 1% of my current readers.
Any more, and it could affect AlphaBrain's results.
Oh, and here's something I forgot to mention…
If you're one of the lucky 140 new members, I'll also provide THREE special gifts…
Bonus #1: I'll Text You Every Morning
a New Trade Is Available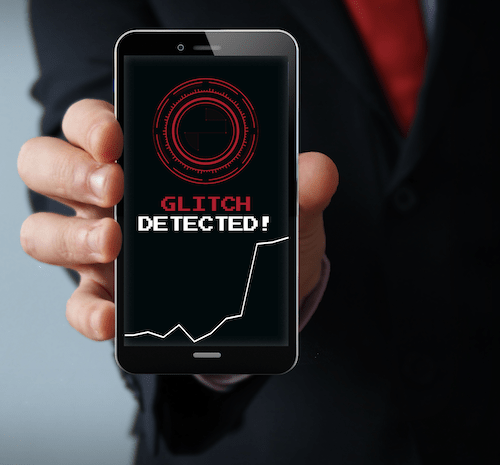 My Weekly AlphaBrain Alert isn't just another one of those boring newsletters…
I'm going to do something special for AlphaBrain's "users" who sign up to this publication.
Every time AlphaBrain triggers a "buy" or "sell"…
You can receive a message from me to let you know the system has triggered an urgent opportunity…
And that it's time to check your email for my research, analysis and full details.
As I showed you today, these are fast-moving trades…
And with my AlphaBrainSMS notifications…
You'll never miss the chance to see how make thousands in a matter of days… sometimes hours… sometimes less…
Just consider my reader Michael O., who wrote this…
"I got in at $0.75 and out at $1.15 for a 53.3% gain all in 7 minutes! I am a happy camper with this one."
---
Michael O.
Look, I can't give personalized advice… so I want to do the next best thing.
As a new member of Altucher's Weekly AlphaBrain Alert, you'll get text alerts… FREE.
Bonus #2: EXCLUSIVE Access to AlphaBrain via a Brand-New App
I'm happy to announce that I'm also in the early stages of developing a revolutionary app.
Imagine if you could access all the research and "buy" signals from AlphaBrain straight from your phone.
You'd be instantly notified every time there was a moneymaking opportunity.
It would be like carrying the world's most powerful predictive tool in your pocket!
As of right now, I'm NOT planning to sell this app anywhere.
That means that when and if I develop this app…
You'll get EXCLUSIVE access to these functions for free!
Pretty cool, right?
But I save the best for last…
Bonus #3: I'll Send You a Quarterly "Flash Profit Trade" With the Potential for EXPLOSIVE Gains
You probably remember the famous "fat finger" trade…
At 2:32pm on May 6, 2010, the S&P 500 crashed more than 8%, and the Dow dropped 1,000 points in 36 minutes.
$1 trillion of value simply vanished without a trace in this "flash crash" — a much bigger and more intense version of the H.F.T. glitch.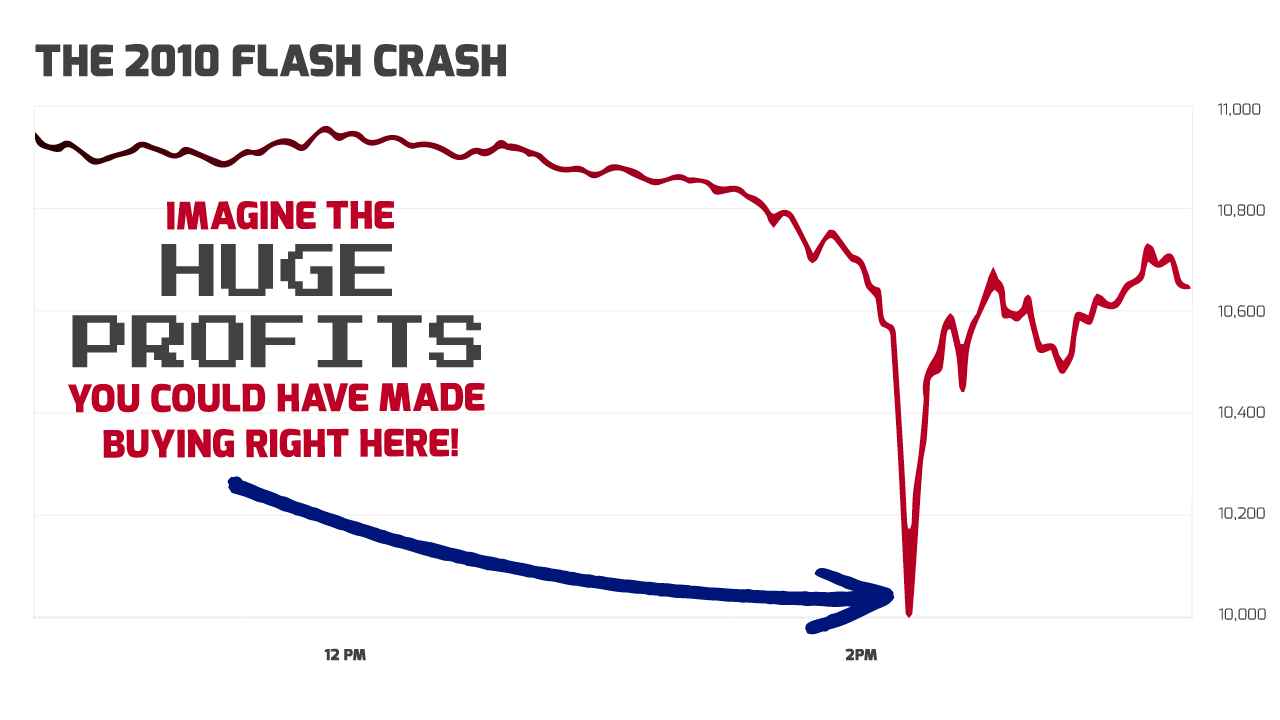 While everybody was panicking… I ran around telling people to BUY stocks.
I even staked my reputation when I put down, in print, "the S&P 500 should go back to all-time highs."
I wrote that on July 6, 2010 — just after the flash crash.
Had you bought into the market when I made that call…
You wouldn't have had a single day in the red in the last 10 years.
Every $1,000 you put into a simple index fund would have become more than $4,300.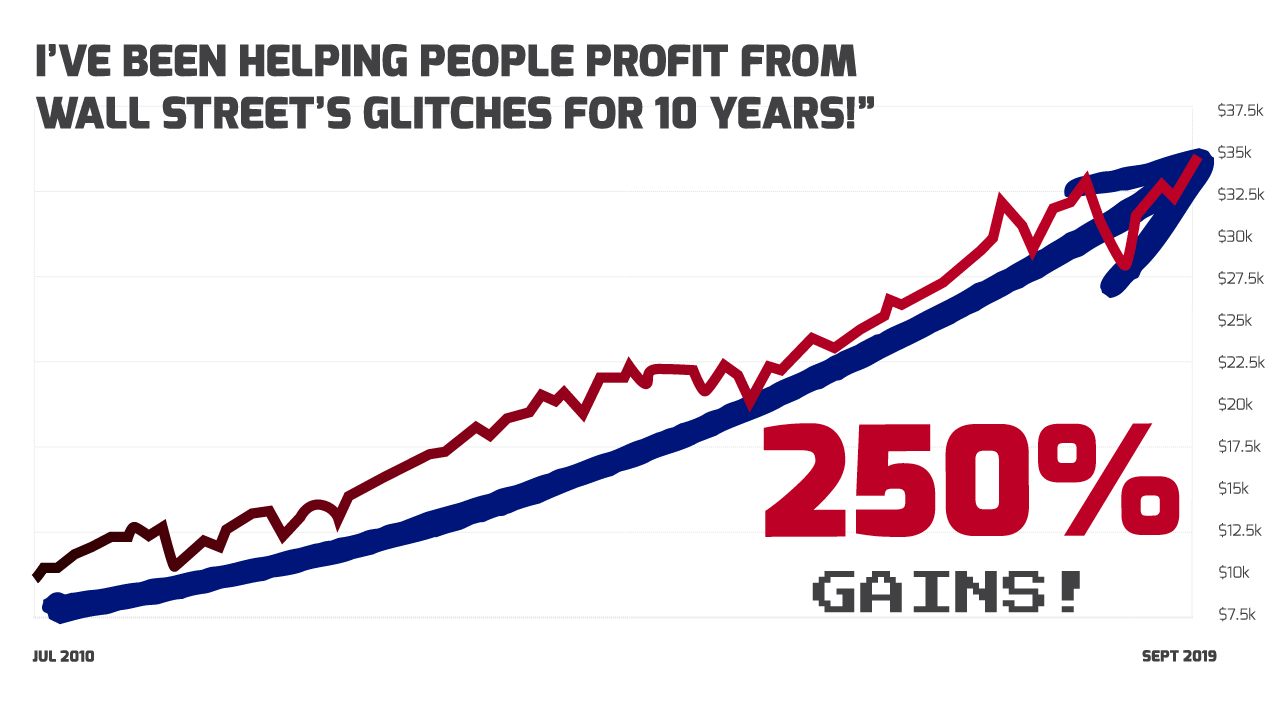 But I don't want to tell you to buy AFTER a glitch…
I want you to make insane profits RIGHT WHEN IT HAPPENS… before the market auto-corrects.
AlphaBrain makes that possible…
That's why, every quarter, I'm going to hunt for BIG profit opportunities that come during these "flash crashes."
And if you're a member of Altucher's Weekly AlphaBrain Alert…
These quarterly "Flash Profit Alert" opportunities will appear in your regular AlphaBrain Alert notifications.
Just like flash crash happened in matter of hours…
You can capture the incredible gains of these Flash Profit trades just as quickly.
Normally we reserve advanced trades like this for VIP members of my research services…
But I'm too excited about the possibilities here — I can't hold these Flash Profit Alerts back and I want to make sure you get them!
So just to recap…
Here's Everything You'll Get If You're Lucky Enough To Gain Access to This Project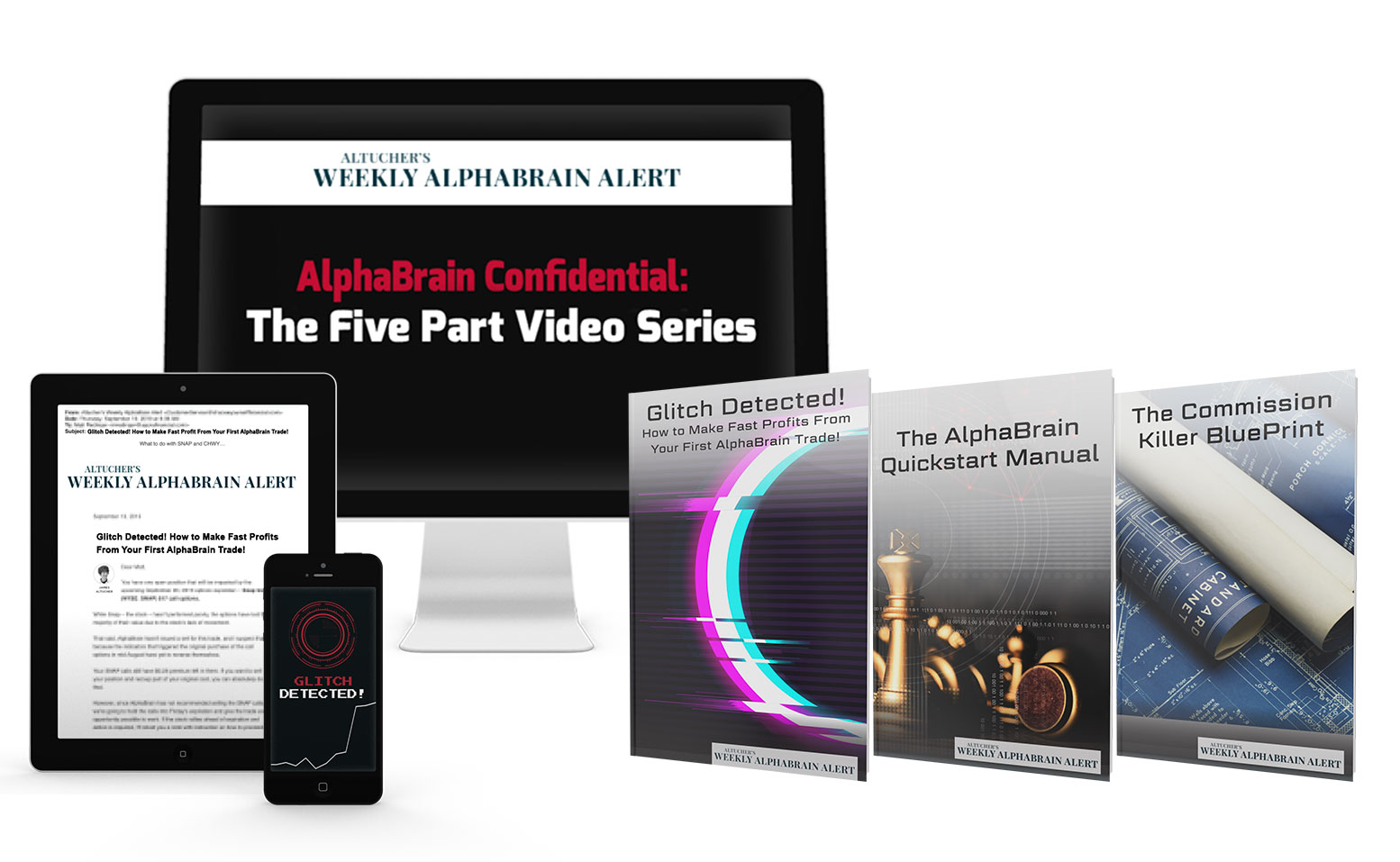 A New Trade Recommendation EVERY Week: Every week, I'll switch AlphaBrain on and send you the strongest recommendation it finds. The analysis will walk you through everything you need to do to potentially profit — and do it week after week. (Value: $10,000 $4,000)
Access to AlphaBrainSMS: You can receive an easy-to-follow text message every time AlphaBrain triggers a buy or sell.(Value: $299 FREE!)
FREE secure dispatch with the subject line: Glitch Detected! How To Make Fast Profits From Your First AlphaBrain Trade. (Value: $299 FREE!)
BONUS quarterly "Flash Profit Trades" sent to you when AlphaBrain detects an algorithmic "flash crash." (Value: $2,000 FREE!)
FREE exclusive access to the AlphaBrain App when development wraps up. (Value: $1,000 FREE!)
FREE guide The AlphaBrain Quickstart Manual (Value: $199 FREE!)
FREE tipsheet The Commission Killer Blueprint: A special guide designed to help you boost your returns by cutting out the Wall Street "middlemen." (Value: $49 FREE!)
FREE AlphaBrain Confidential: The Five-Part Video Series to help you get started right away. (Value: $499 FREE!)
Urgent Glitch Detection Alerts: When AlphaBrain detects a big glitch with huge profit potential any day or time of the week, we'll send you a quick BUY alert. (Value: $299 FREE!)
Urgent Anytime Profit-Taking Alerts: When it's finally time to take gains, we'll blast you out an urgent email — telling you exactly what to sell, for what potential gain. It couldn't be easier. (Value: $299 FREE!)
Regular Model Portfolio Updates: Whenever something important happens, we'll send you a recap of our open trades and what to do with them. (Value: $299 FREE!)
As you can see, that's a total value of $15,242…
But because we're still in our first year after launching to the wider public, you won't have to pay anywhere near that value.
Altucher's Weekly AlphaBrain Alert is a bargain at $4,000.
Especially when you consider…
By This Time Next Week, You Could Find Yourself Richer, Happier and Freer
Remember, beta tester Tim G said….
"I put $50k up 3 weeks in a row and I have netted almost $40k in gains in a month. I made $19,000 in a week on the CA trade."
One trade that would have paid for the entire service, and still left $15,000!
For that reason, $4,000 is already an incredible deal.
But because AlphaBrain is still a new way of making money…
I understand that I need to earn your trust.
So I'm going to do two very special things for you right now…
1. I'm going to lower the access price even more... down to a crazy-low $1,995. That's over $2,000 off the already discounted price.
With such a bargain, the chances you'll pay for the service with just one trade are pretty good.
I mean, look at beta tester Larry P. He invested about $3,800 by my estimates and wrote, "Up $6,246 on Career Education Corp in 8 days. [AlphaBrain is] the very best money-making machine available."
Or charter member Andrew O., who wrote in, "I'm enjoying the wins in the new year, service has paid for itself now!"
And Joseph S., who by my estimates invested $2,640 and "Made $2,043.54 in 3 market days, a return of 74.26%. Paid for my subscription + more in the one trade. Keep up the Great Work James!"
Again, to view more of our typical results, click here.
But that's not all…
2. I'm also going to give you an industry-first "double secure" performance guarantee.
Let's cover that right now...
A 74%+ Win Rate — That's How Confident I Am, So That's My Guarantee to You
Aside from offering you a deeply discounted price…
I'm going to do something I've never done before.
I'm going to give you a special "double secure" guarantee to make sure you are completely thrilled with Altucher's Weekly AlphaBrain Alert.
First off, I guarantee that AlphaBrain will spit out at least ten 100% winners over the next year.
That 10 opportunities to potentially double your money.
And if my model portfolio doesn't show the chance to lock down those gains?
Just give us a call and we'll give you an extra year—totally FREE.
That means we'll fully cover the cost of your membership for another year.
And I still want to do more than that…
See, we've already proven that AlphaBrain has a 74.3% win rate since it went live...
And because I'm using machine learning AI as a part of my strategy, we're should be seeing that win rate getting better over time.
In the 2020 for instance, AlphaBrain's win rate has been a phenomenal 78%.
So let me double up the guarantee for you…
I guarantee AlphaBrain's trade recommendations that I share with you will at least have a 74% win rate over the next year.
If AlphaBrain falls short of that… same deal:
Just give my Customer Care team a call and we'll give you an extra year completely FREE.
That's how confident I am of AlphaBrain.
Remember, similar services cost upwards of $10,000.
So with the sharp discount I'm offering you today, I'm barely breaking even after the development costs and years of work that went into this.
That's why I simply cannot offer a refund.
But I doubt you would ever want one…
Like I showed you today, if you had a system like AlphaBrain and a solid $5,000 investment, you could have more than covered the cost of your membership with any one of the exceptional gains I've showed you, pocketing…
$10,983 from Deutsche Bank…
$14,076 from Wells Fargo…
$11,859 from MongoDB…
$11,650 from Chewy
$13,372 from Travelzoo…
$11,269 from Twitter…
***Many of these you could have collected in just over a week on average - sometimes even LESS!
Listen, you've seen all the charts…
You've seen our extensive research…
You've seen how I checked… double-checked… TRIPLE-checked that my software works…
You've seen how much money some of my readers have already made using my invention…
I've proven to you that the ONLY way to capture these predictable moves is to track these H.F.T. glitches…
And I showed you that AlphaBrain is the ONLY software I've seen that can help you do that.
I've given you a special membership offer with a deeply discounted price…
And a "double secure" performance guarantee that fully covers the price of your subscription.
Now it's time for a decision.
Today, you could become one of the lucky 140 new members who will join my Weekly AlphaBrain Alert.
Once the 140-member cap is reached today, I'm shutting this offer down and taking this page offline.
I expect the spots to fill up fast.
I have about 217,000 daily readers…
That means 0.0006% of my readers will be able to get in today.
Sorry, but I need to limit how many folks can join each week.
If I open this up to all my readers at once… my system won't work as well!
So you better act fast… while spots are still available.
Just keep in mind that because of the money and time I've committed…
We simply can't allow any refunds on this new project.
If that rubs you the wrong way, that's ok.
It means you're probably NOT the right AlphaBrain "user."
After all, most investors fall into two categories…
The people content with table scraps... with gains of 5–10% a year... who pray their Social Security covers their living costs...
The people who blindly gamble in the markets... dreaming one day they will score big... even though that big win never comes...
If you're one of these two types...
This project probably isn't for you.
Listen...
My goal in life, ever since I quit Wall Street, was to put my research in the right hands.
And since you've read this letter so far...
I think you're one of them.
SUBSCRIBE NOW
If I'm right and you're still with me…
I'd like to invite you to join me and start using my incredible new invention.
Because AlphaBrain is always scanning the markets…
And it just detected a H.F.T. stock glitch. That means a big payout could hit as soon as it auto-corrects…
It could happen as early as tomorrow.
Now's your time to level the playing field…
And finally take your shot, as some readers have, at turning an estimated $2,659 investment into $5,000…
Or an estimated $3,179 into $6,900…
Or an estimated $6,040 into $13,107…
All in a matter of days...
No matter what the overall market is doing.
To get started, simply click the "Subscribe Now" button that you see below.
Hitting this button does not obligate you to anything.
You'll just be directed to another page, where you can review all the details of this special offer.
CLICK HERE TO
GET STARTED RIGHT AWAY
I can't wait to hear how much you love this research service...
To your wealth,

James Altucher
Inventor, AlphaBrain
Editor, Altucher's Weekly AlphaBrain Alert
December 2020
P.S. This week, we're opening my Weekly AlphaBrain Alert for a limited time to 140 new members.
Keep in mind, with my special "double secure" guarantee, you should feel some peace of mind giving this a shot today…
And potentially turn a $2,500 starting investments into $6,686 in as little as few hours!
But if you click the button below and you're taken to a page that says we're sold out, that means we've already accepted our maximum number of orders for today and we've had to shut the offer down.
Don't wait. Click below to join Weekly AlphaBrain Alert to get all the details on this amazing, limited-time offer… do it right now.
SIGN UP HERE
P.P.S. I just proved to you how glitchy computer algorithms can be… so if you have any questions or you'd just prefer to talk to a human being about coming on board…
We have a world class Customer Care team. You can speak with them by calling 1-844-228-6247.
Someone will be there to assist you from 9–8 p.m. Eastern, Monday through Friday.
SIGN UP HERE